The tv show Paw Patrol is such a hit with kids who love watching the pups and all their adventures, that it's only natural that Paw Patrol birthday parties  are really popular with younger children, especially little boys.
We have so many Paw Patrol parties on catchmyparty.com, that we've gone through them all and found the 12 most exciting Paw Patrol party ideas for those of you who are planning on hosting your own!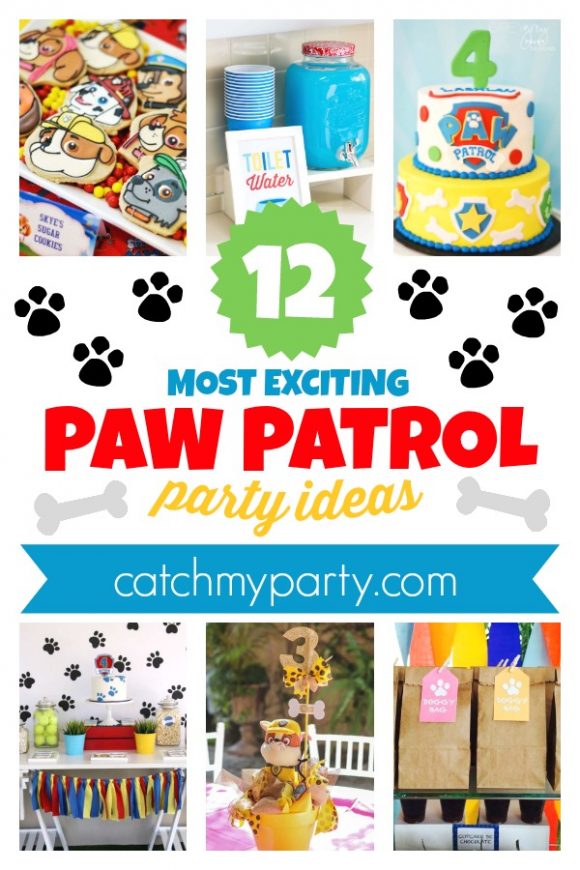 You'll find ideas for puppy party foods, paw patrol decorations, paw patrol party favors, paw patrol cake ideas, and so much more to help make your celebration a success.
We'd love to see your Paw Patrol parties, so please add them to our site if you throw one!
Top 10 Paw Patrol party ideas!
What a great way to start off your Paw Patrol birthday then with a show stopping dessert table like this one.
The paw print backdrop is so much fun and so easy to pull off. Simply get yourself a large blank sheet of paper or card and add as many paw prints as you can fit on to it. Easy!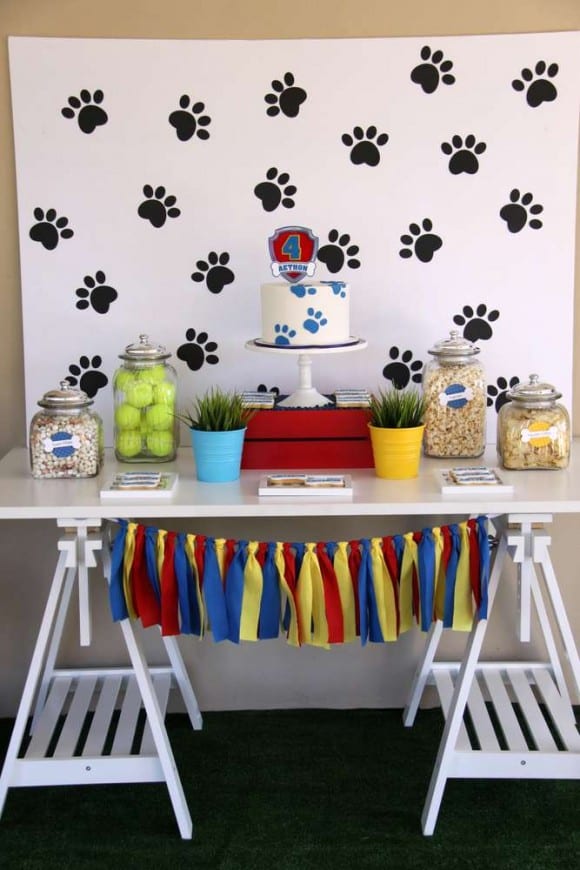 This Paw Patrol birthday cake is so bright and colorful and is such a delight! There's not a child out there who wouldn't love one at their birthday party too.
Love how the bottom tier of the cake is decorated with fondant bones and with each pups shield.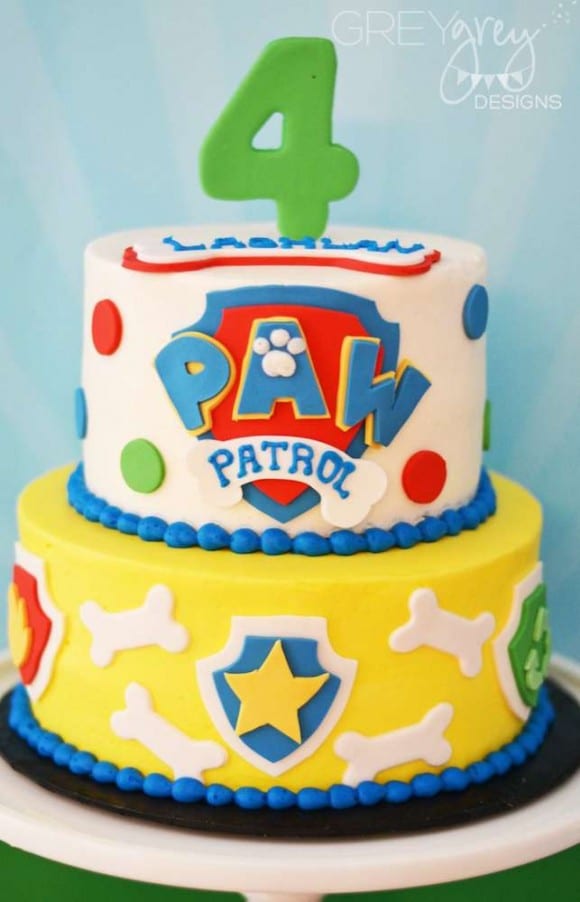 These paw print cupcakes are so cool and really easy to make!
All you need to do is decorate chocolate frosted cupcakes with two different sized marshmallows imitating paw prints and your done! Couldn't be easier and the result is awesome.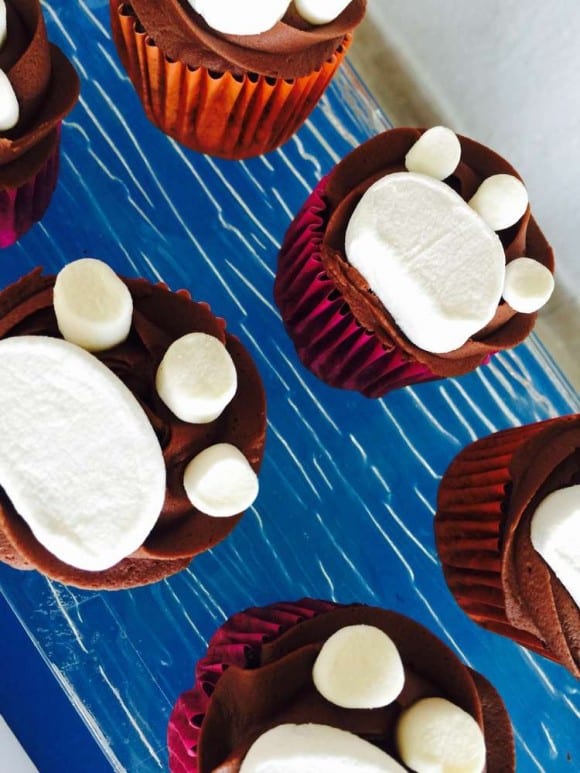 You'd have a hard time finding better Paw Patrol cookies than these.
Each one of these cookies is an impeccable sugar coated character. Kids will go crazy taking a bite out of their favorite pup.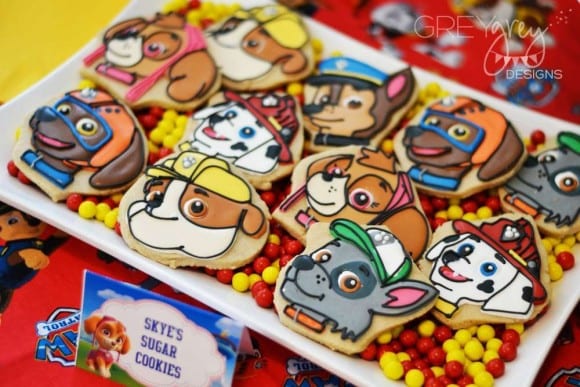 Another party food favorite with kids are cake pops.
They always look great on a plate and these blue ones decorated with white paw prints are no exception.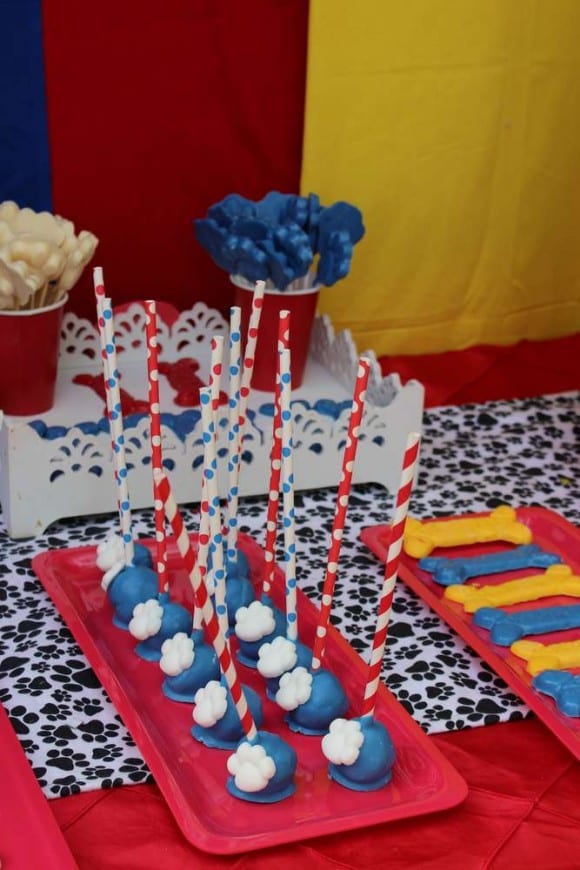 The table settings at this Paw Patrol party are amazing!
The shield centerpieces and bone water bottles are so cool. I also love the puppy ear headbands decorating each chair and the paw print balloons placed on the table.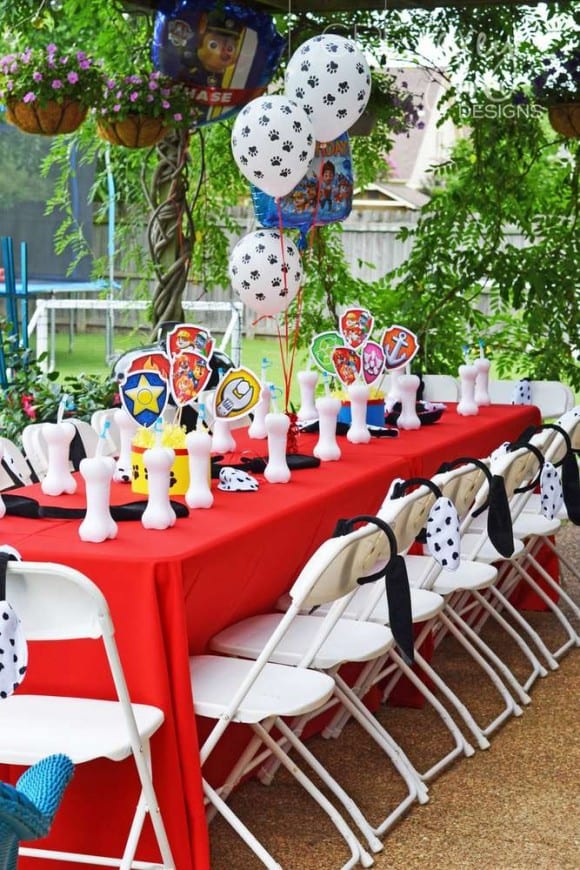 Balloon decorations are a growing trend at parties. They seem to be popping up everywhere.
This Paw Patrol party is no exception and the red, white and blue balloon arch perfectly decorates the backdrop.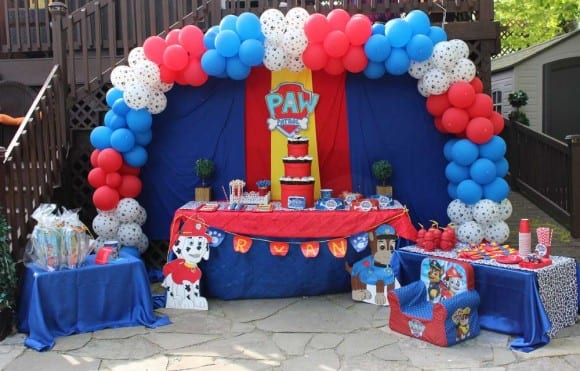 How about creating a Paw Patrol centerpiece inspired on each one of the adventurous pups?
Take a look at this yellow Rubble inspired one. It's such a fun paw patrol birthday party decoration!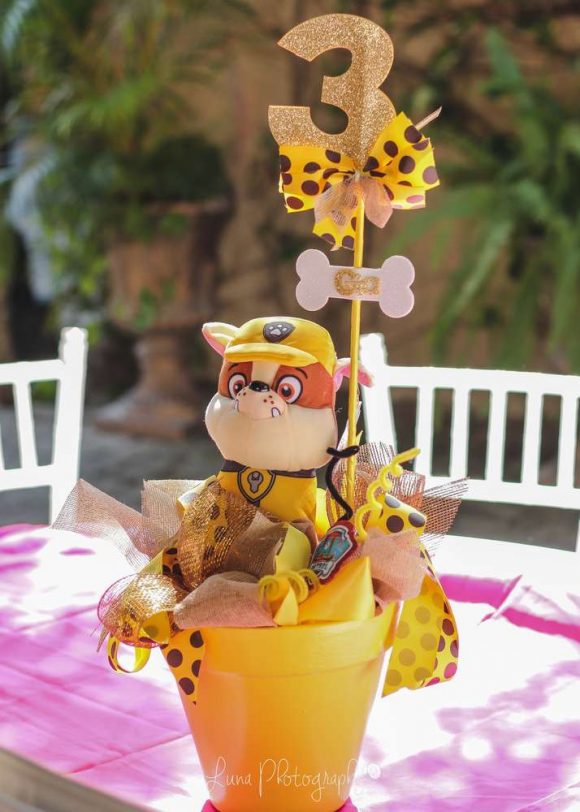 If you're looking for a fun twist for your Paw Patrol party food who about creating little 'puppy chow' party snack packs so hungry guests can munch away.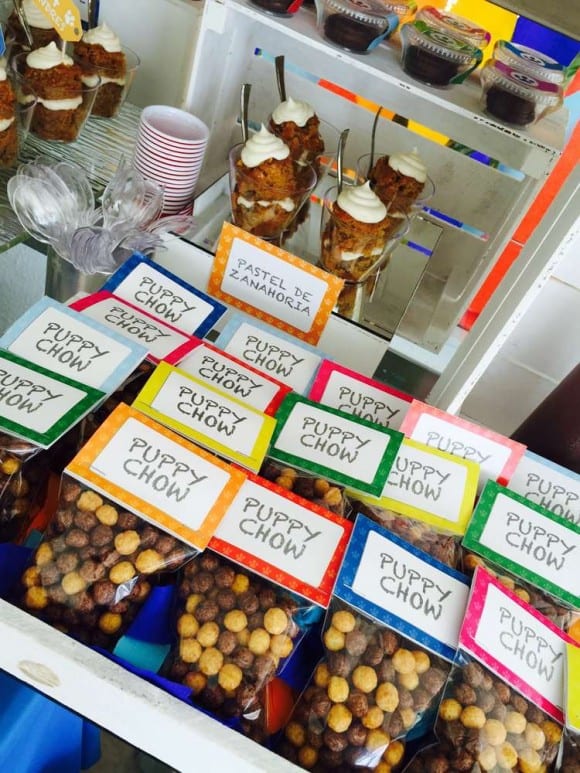 You won't find a more creative Paw patrol party drink than this one!
Fill a drink dispenser full of blue soda and labeled as 'toilet water'. I can already hear the kids chuckling from over here!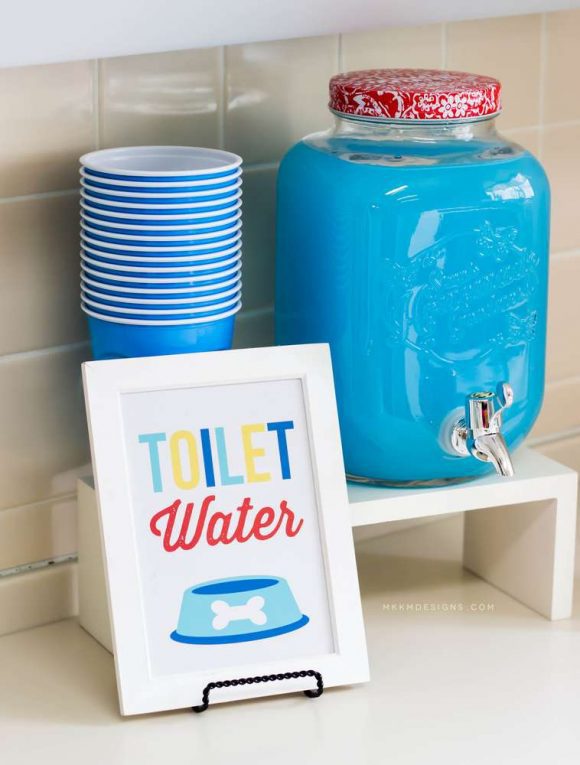 A puppy adoption table is a fun party activity for a Paw Patrol party.
Create an adoption table for kids can fill out their adoption certificate, where they name their pup and pledge to love them forever.
You can't have a puppy themed party and not send guest home with a 'doggy bag' at the end of the day.
Just get yourself a bunch of brown paper bags and add a fun colorful 'doggy bag' label and you're good to go!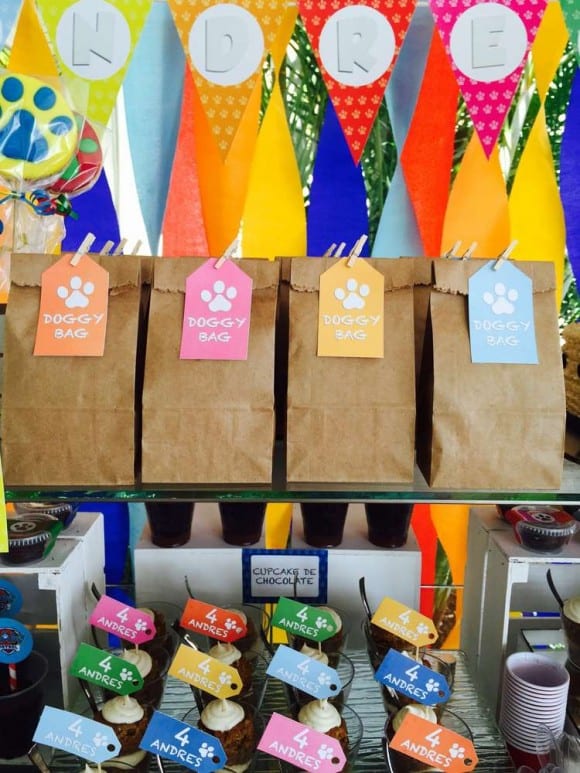 Need more Paw Patrol party ideas?
For more inspiration, check out all the stunning Paw Patrol party ideas on our site, and check out these Paw Patrol party supplies from vendors with listings on Catch My Party!