We see so many fantastic Alice in Wonderland parties on our site and the cakes are always amazing! Below, we're sharing ten of the best cakes!
10 Alice in Wonderland Cakes
1. Nina H's Mad Hatter Tea Party
How fun and whimsical is this upside down Alice cake!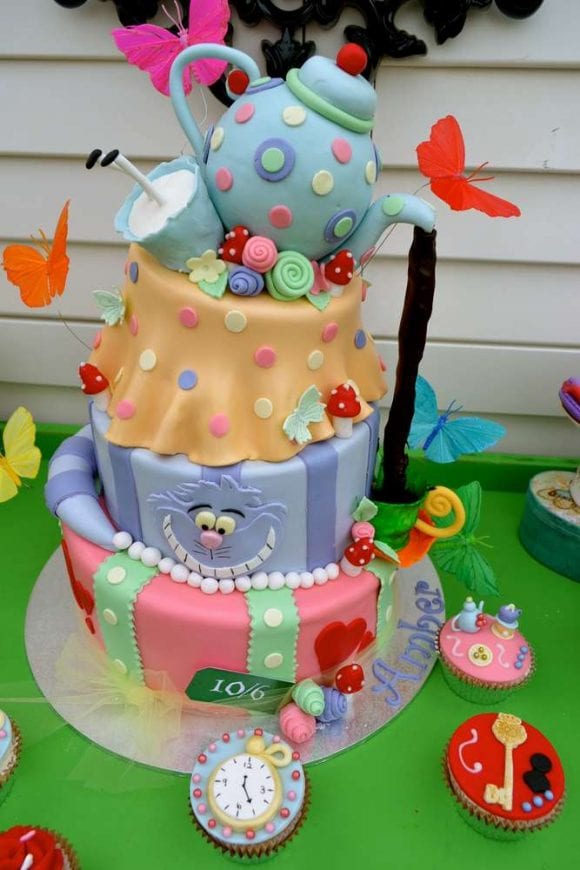 This is one of the most stylish Alice in Wonderland cakes I've seen. Look at the edible images on the cake.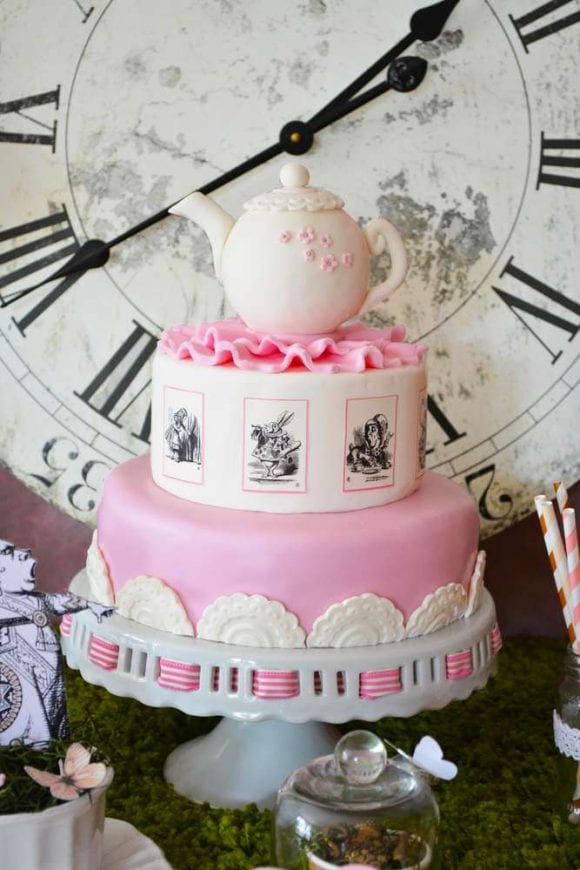 Again, what beautiful edible images from the book, and I think the teacup and roses at the top are also edible. Beautiful watch and necklace details!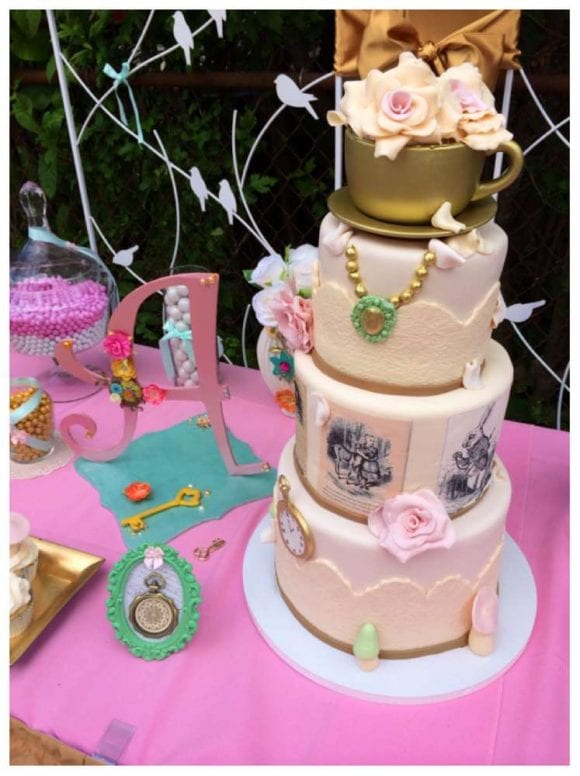 I love how all the fun characters are represented on this cake.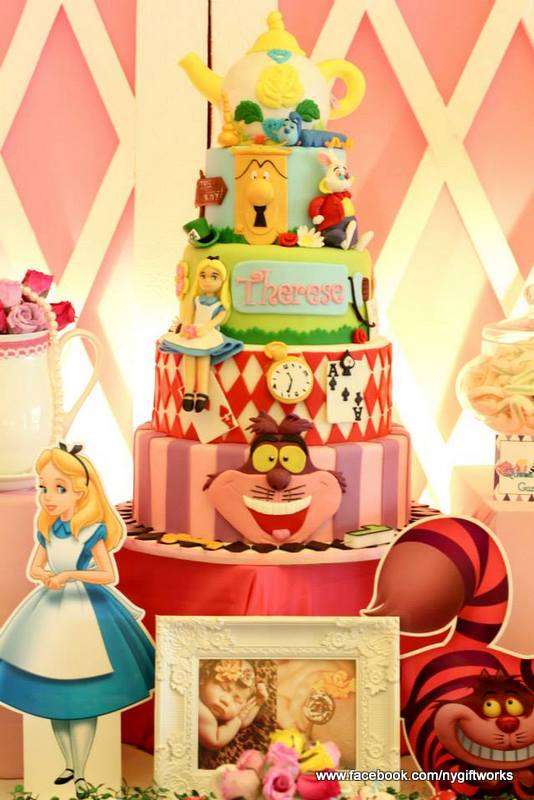 That subtle checkerboard pattern on the first layer of the cake is incredible as are the clock and lock details.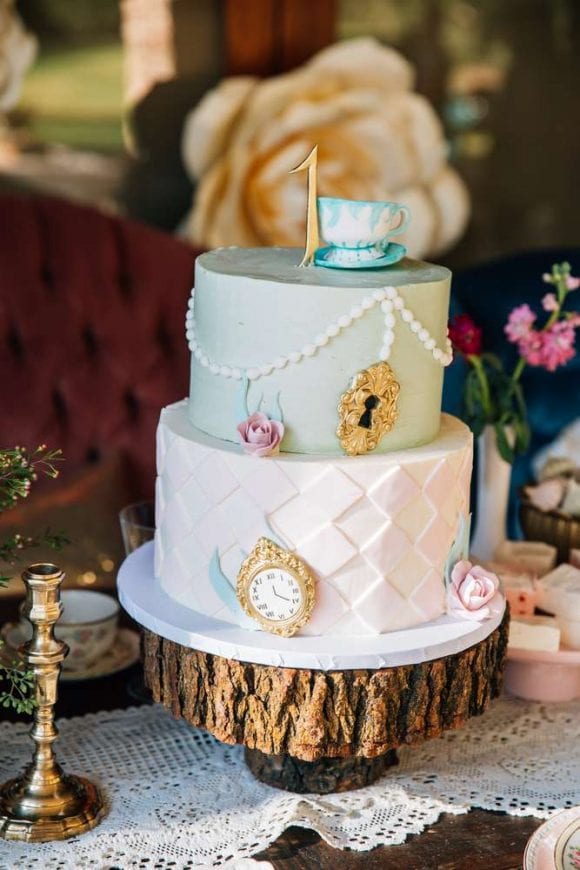 Great "Eat Me" cake topper on this pretty pastel cake. What a way to set the mood at the party.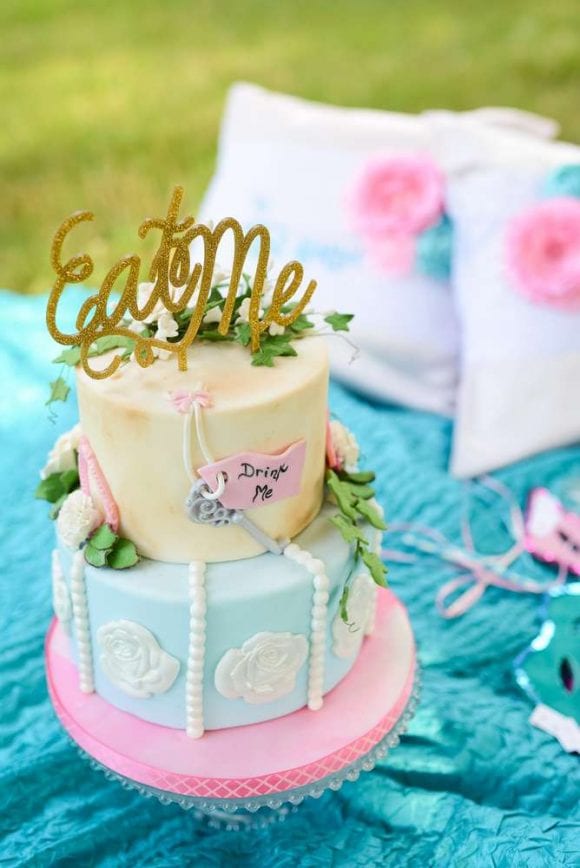 I love the fondant table cloth and the Queen of Hearts detailing, plus the pocket watches are great!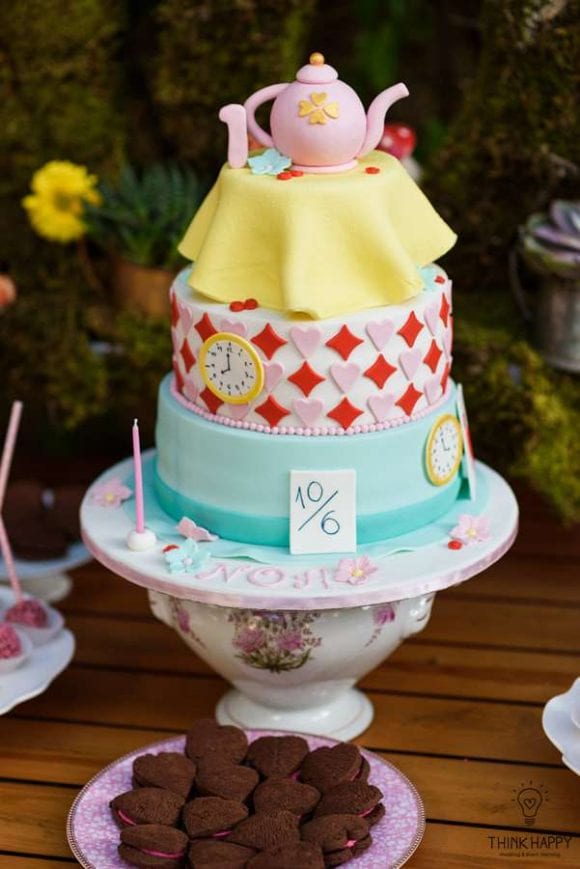 This cake is almost too pretty to eat. The pocket watch chain adds such a great touch, as well as the scalloped first layer.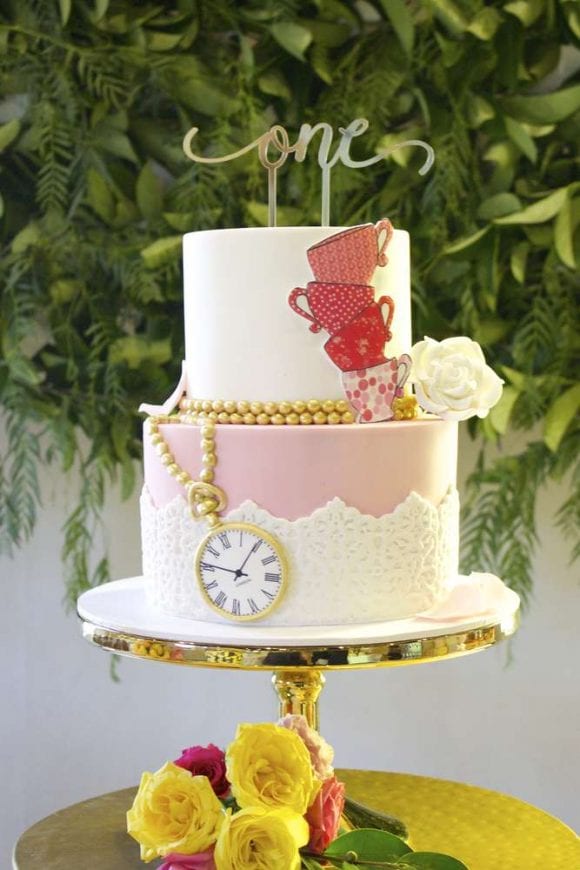 I love that Alice is sitting in the tea cup with the Mad Hatter!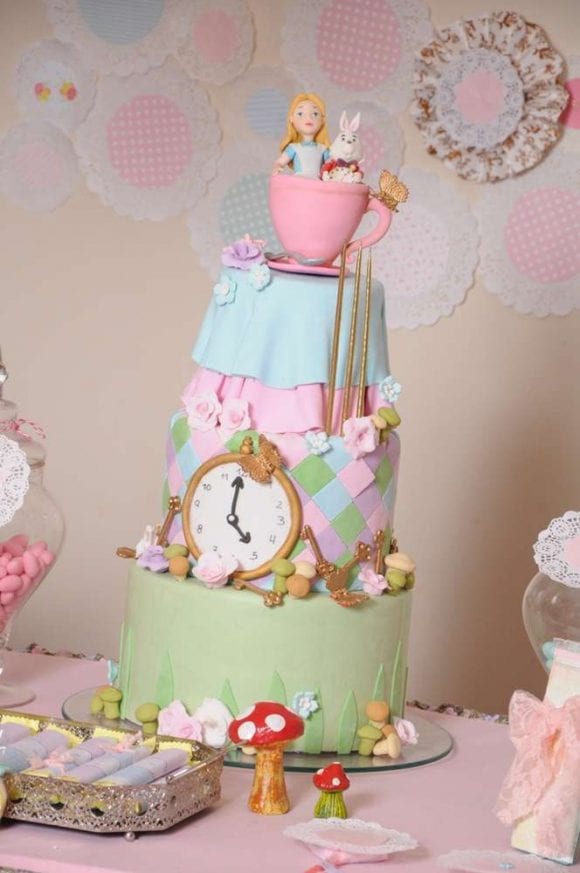 10. Chakoda Design's ONEderland
Great touch with the Mad Hatter's hat as the top layer of the cake.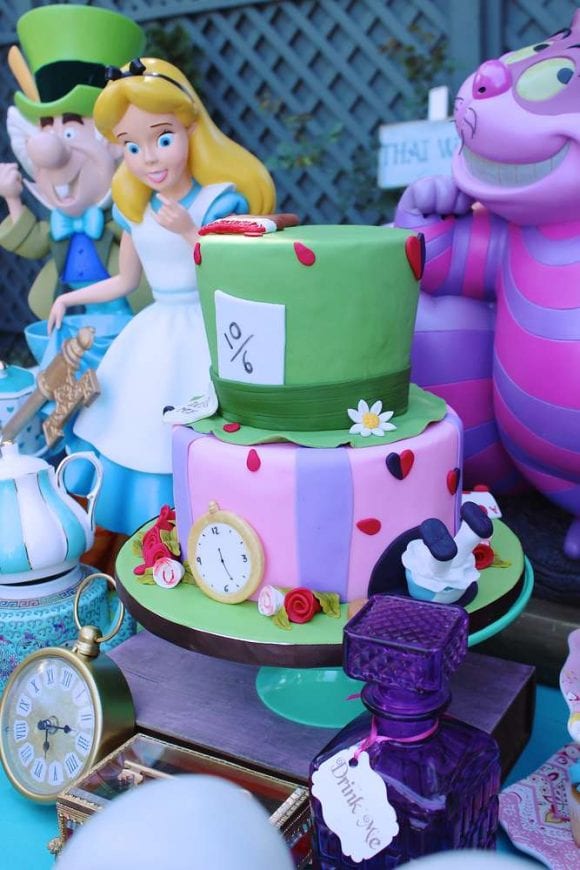 Be sure to check out all the amazing Alice in Wonderland parties on our site!
MORE POSTS YOU MIGHT LIKE: