With Despicable Me 3 in theaters, Minions & Despicable Me birthday parties are becoming even more popular on Catch My Party!

So, if you're looking for inspiration for a Despicable Me or Minions themed birthday party, you must see these incredible party inspirations! Here are some of the best Minions party ideas from Catch My Party!
You'll find ideas for cupcakes, dessert tables, cookies, decorations, party favors, and so much more…
11 Minion Party Ideas
This Minions dessert table is incredible! I especially love the balloons, birthday cake, treats and party favors.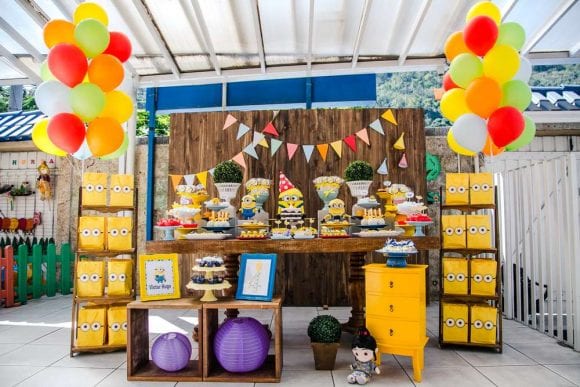 These cupcakes topped with Minions are so cute! I love the different expressions and the evil Minions.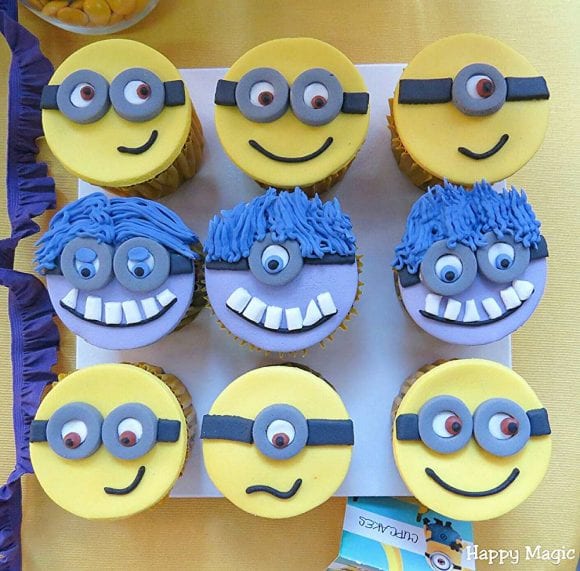 Wow!! What an adorable bunch of girl Minion cake pops at this fantastic girl Minion birthday party.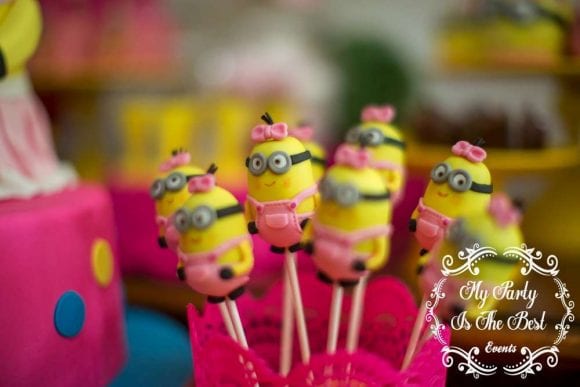 These Minion cookies are beautiful. Looks like cookie icing, edible markers, and grey fondant circles for the goggles.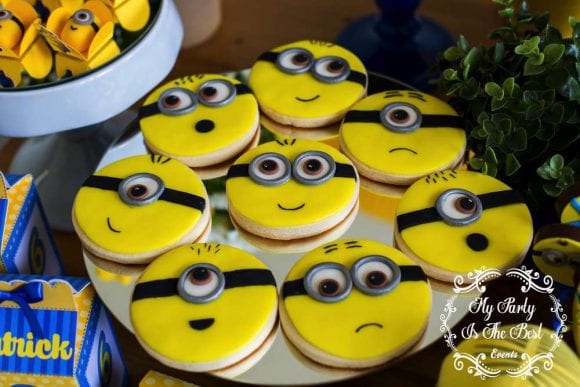 This Egyptian Minions cake is incredible. I love the special touches, like the King Tut and Cleopatra Minions, plus I like the sphynx with Minion goggles!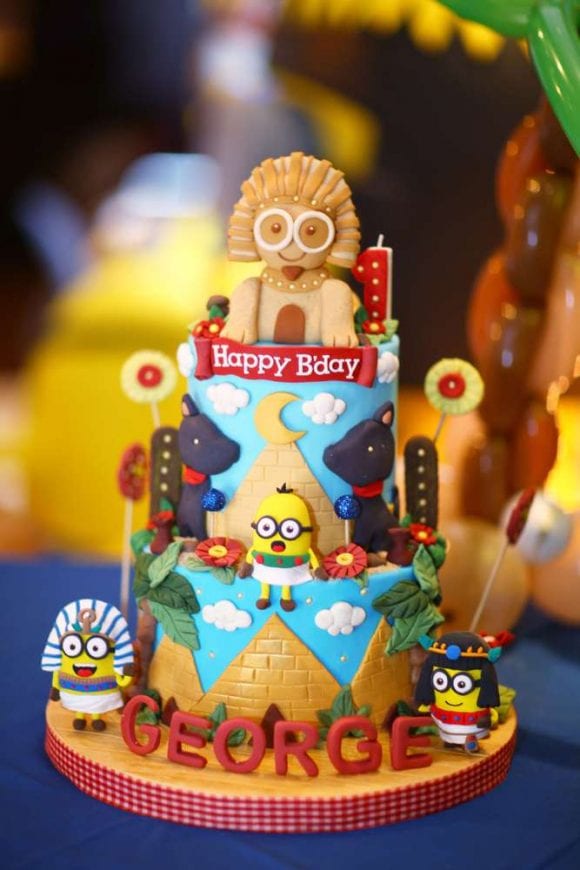 Here's how to dress up your drink dispenser and turn it into a Minion. Just use orange juice and some paper Minions clothes!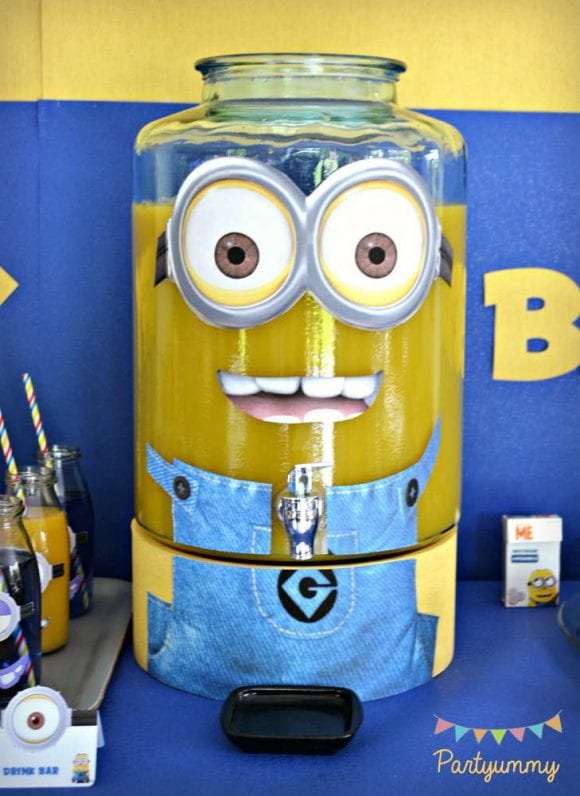 Here's how to make a Minion out of balloons! I also love the balloon wall behind the dessert table. This is such a great way to greet your guests.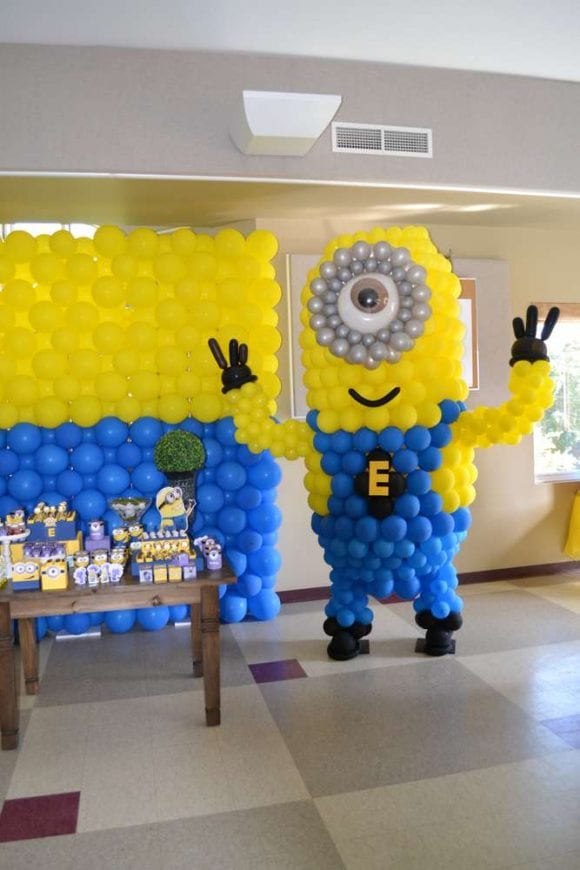 Here are some easy Minions photo booth props! Your guests will have fun playing around with these and the photos will be awesome!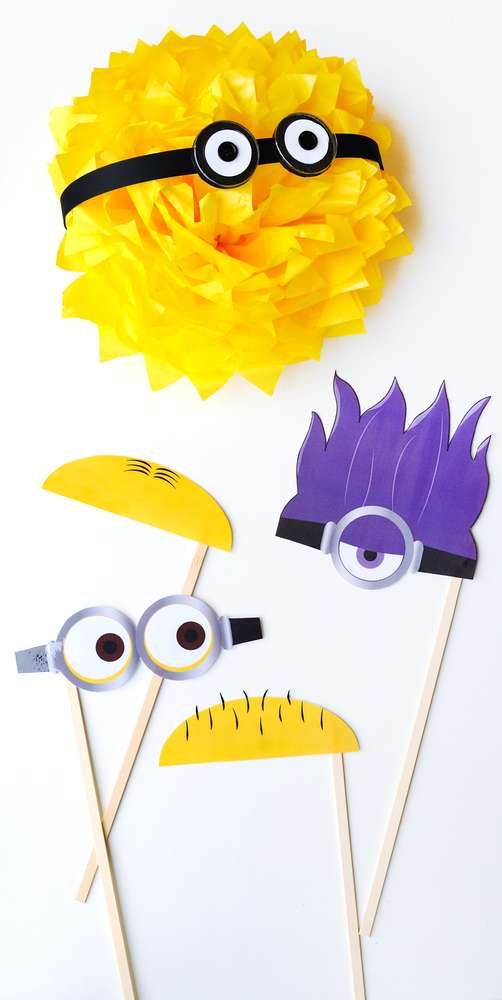 Here's a great idea for a party activity — letting your guests smash a Minion to pieces! What kid wouldn't love this?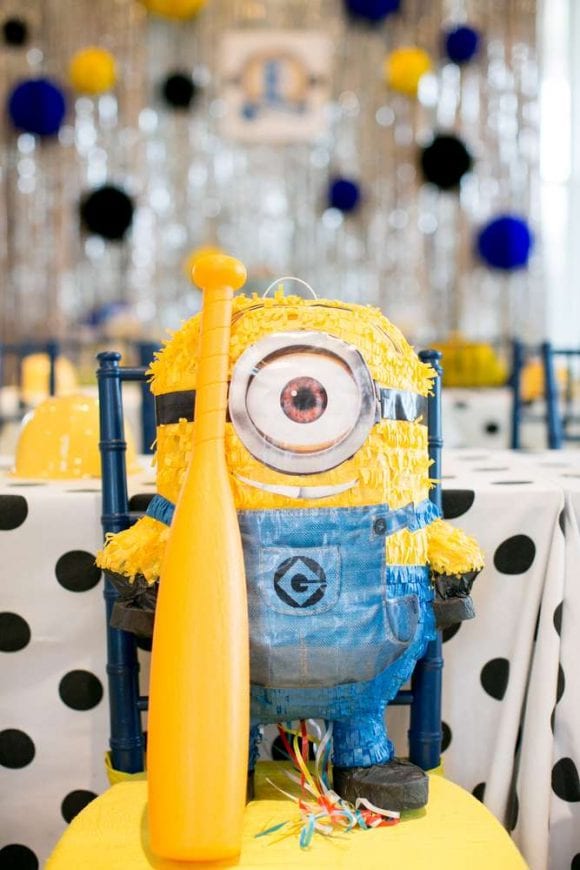 What a great way to decorate your party table, and also give your guests great party favors to take home. A plastic Minion hard hat and Minion goggles for each kid is a great idea and they can all dress as little Minions during the party!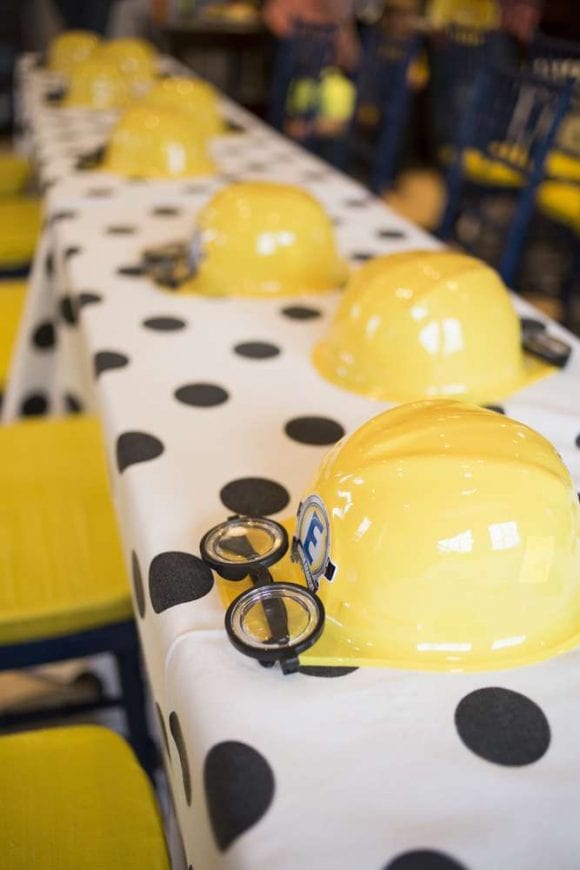 Here's an easy idea for party favors. Use a yellow paper party favor bag and dress it up with goggles and a tag.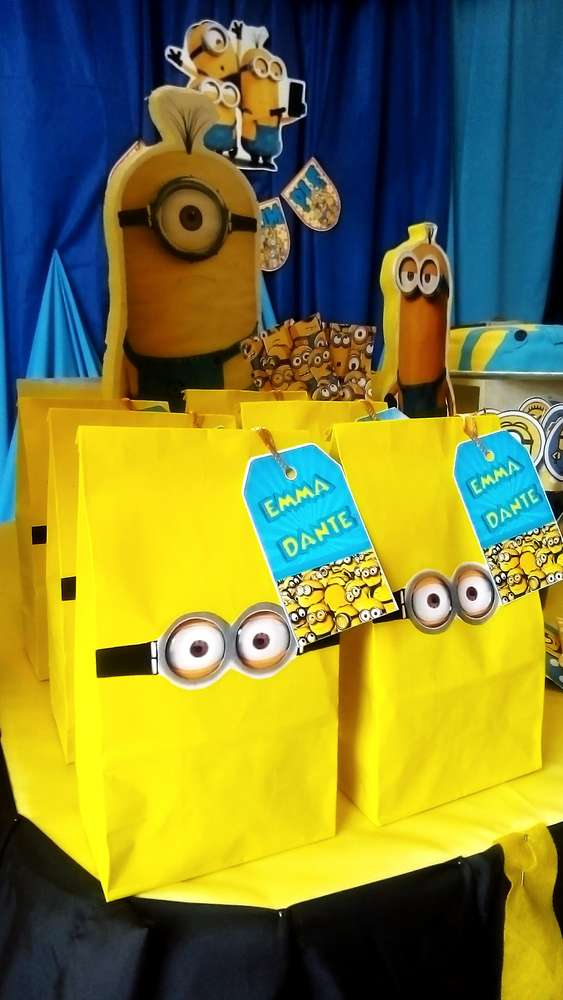 For more inspiration, check out all these amazing Minions & Despicable Me parties on our site, and check out these Minions & Despicable Me party supplies from vendors with listings on Catch My Party!
Need more Minion party ideas and crafts?
Save
Save