There's not a little girl out there who doesn't at some point in her life love the color pink and love Minnie Mouse. So one party theme that is super popular on our site are pink Minnie Mouse parties! Here are 14 stunning pink Minnie Mouse party ideas from parties added to Catch My Party.
If you're planning a fun-packed Minnie birthday party for your little girl who loves pink, don't miss this!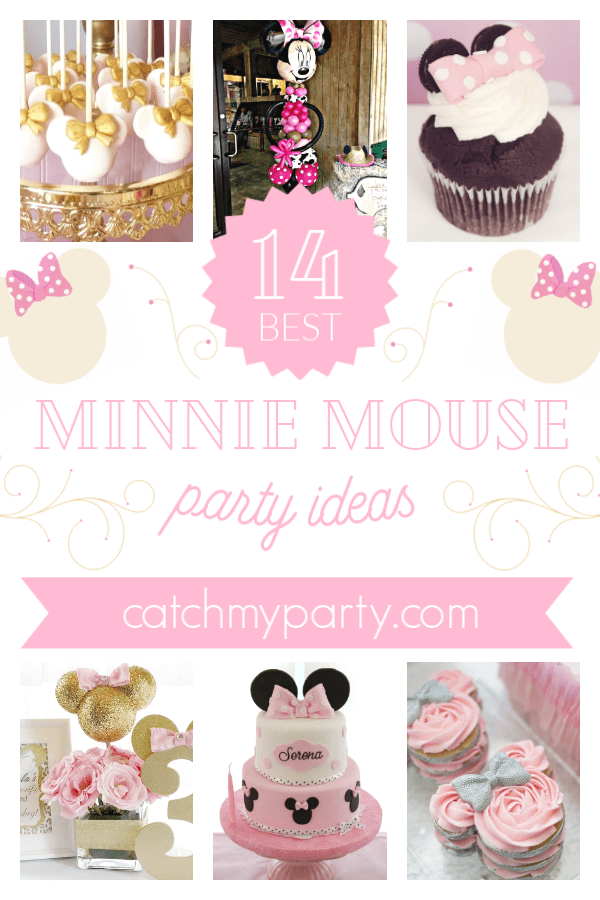 You'll find ideas for cupcakes, dessert tables, cookies, decorations, party favors, and so much more…
Don't Miss the 12 Most Stunning Pink Minnie Mouse Party Ideas!
Impress your guests with a stylish pink Minnie Mouse dessert table like this one.
The backdrop is just so elegant and all desserts are so beautifully placed and who can resist that baby pink tulle table skirt?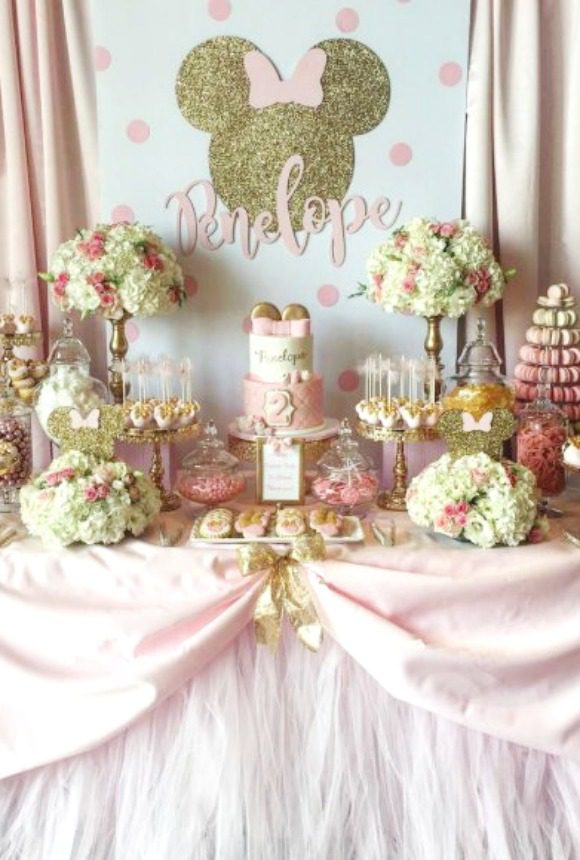 A birthday cake always takes center stage on the dessert table, and this Minnie Mouse inspired one is no exception.
It's such a showstopper and is certain to impress at your little girls at your party.
Love the fondant Minnie ears and pink polka dot bow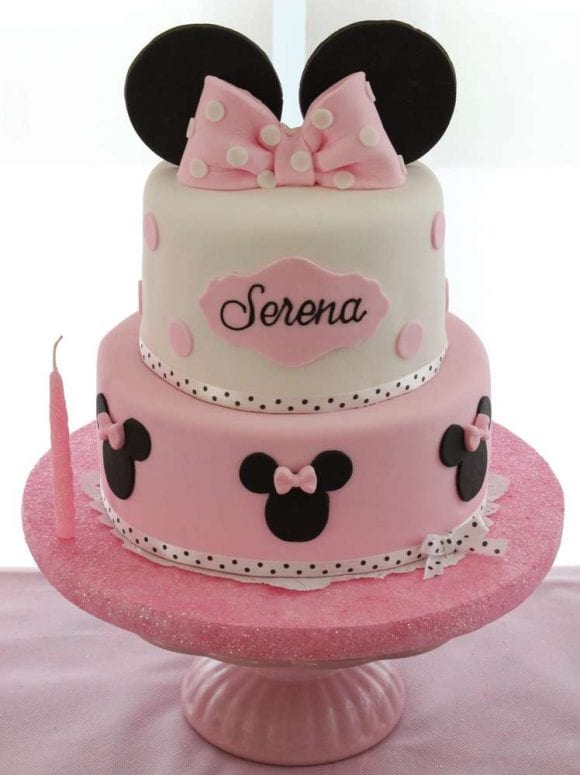 You can't have a party and not have cupcakes, right?
These pretty Minnie Mouse cupcakes, with delicious white frosting, mini Oreo ears and pretty pink fondant bow, tick off everything you need for the perfect cupcake.
There's no way you can go wrong!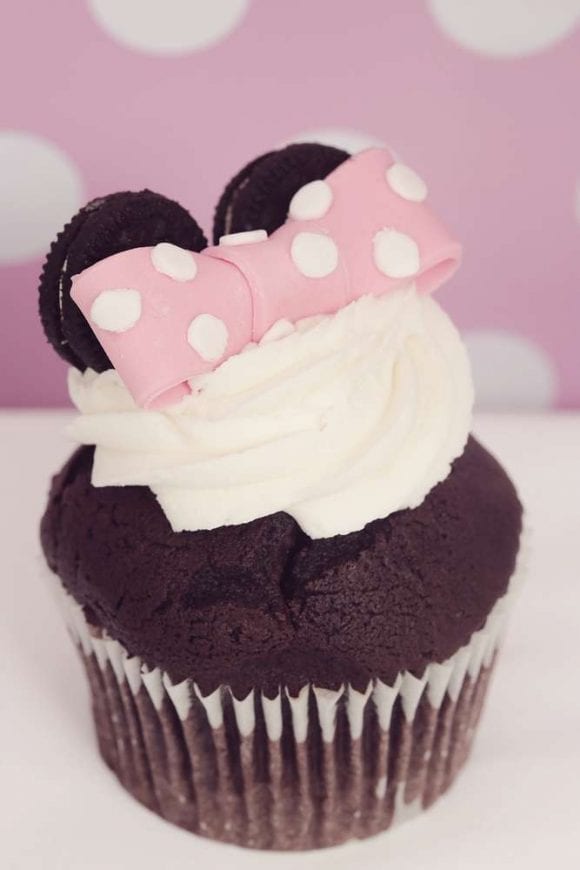 Delight your guests with these sophisticated pink Minnie Mouse cake pops.
The gold bows decorating each one are gorgeous!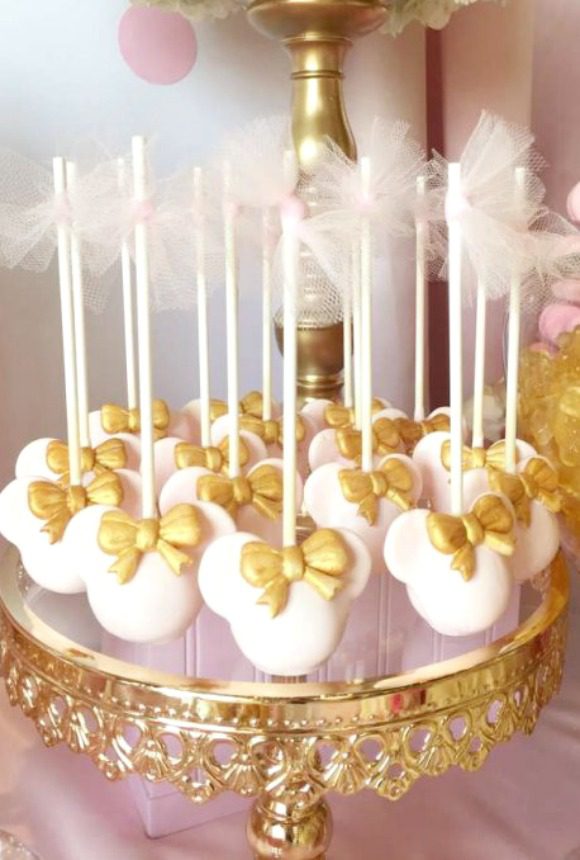 You just can't get more elegant than these 'too good to eat' Minnie Mouse stacked frosted cookies.
You can just tell that so much love had gone into making them. They are simply stunning!
Make your own with this fun Minnie Mouse cookies cutter.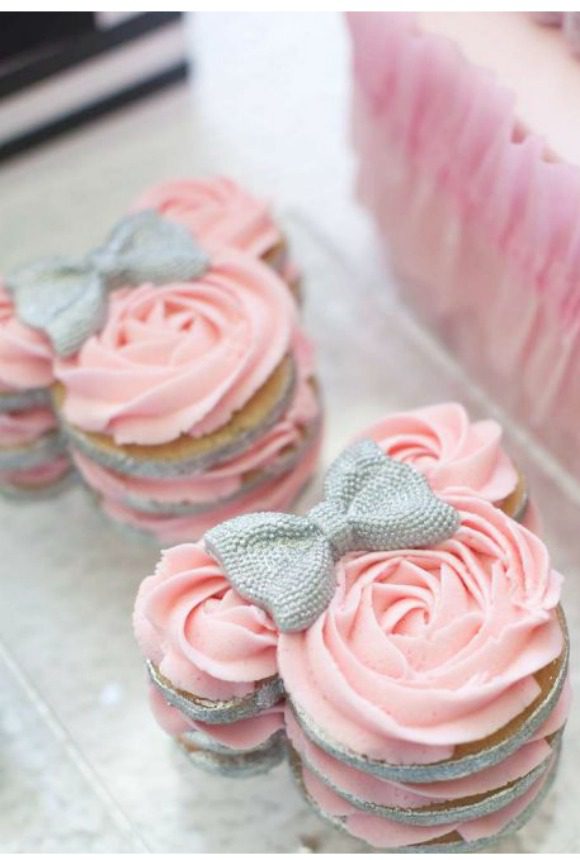 Add bows to a bunch of little glass bottles filled with strawberry milkshake to carry the Minnie Mouse theme throughout your party.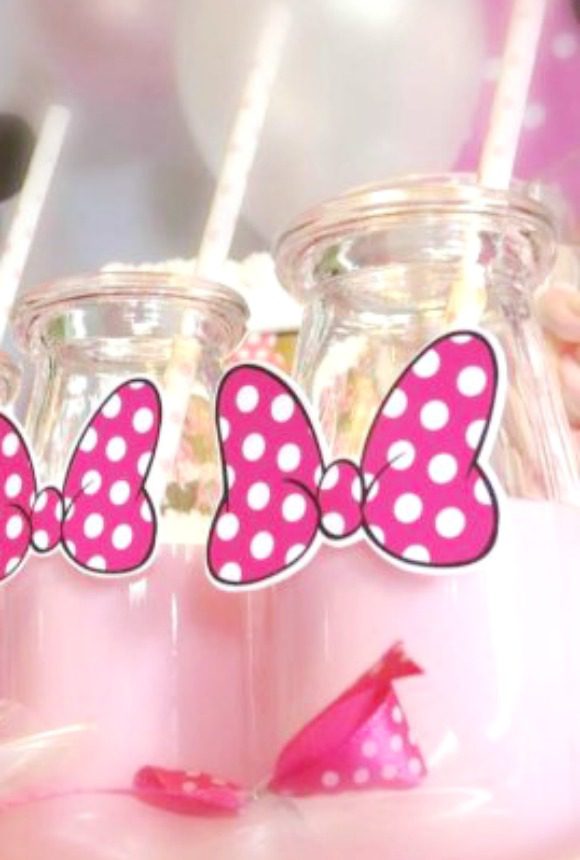 Take a look at these impressive table settings, and give your table a magical Minnie Mouse touch by adding lots of pink!
The black Minnie ear placemats are a wonderful addition to a table with a gorgeous pink ruffle skirt table cloth.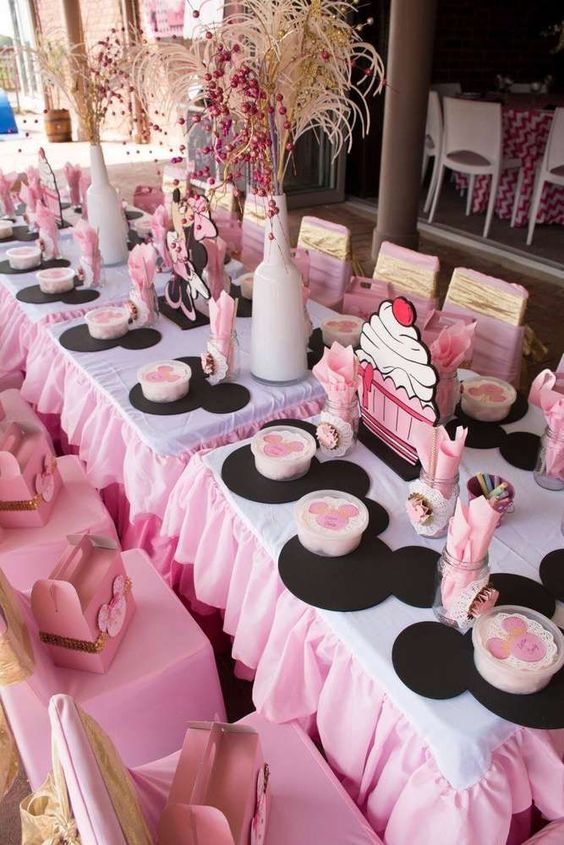 Add some fun to your party with some an awesome Minnie Mouse party decoration.
Get a hold of a Minnie Mouse foil balloon and add it to some pink, gold and white ones to create your own Minnie.
The kids will love her!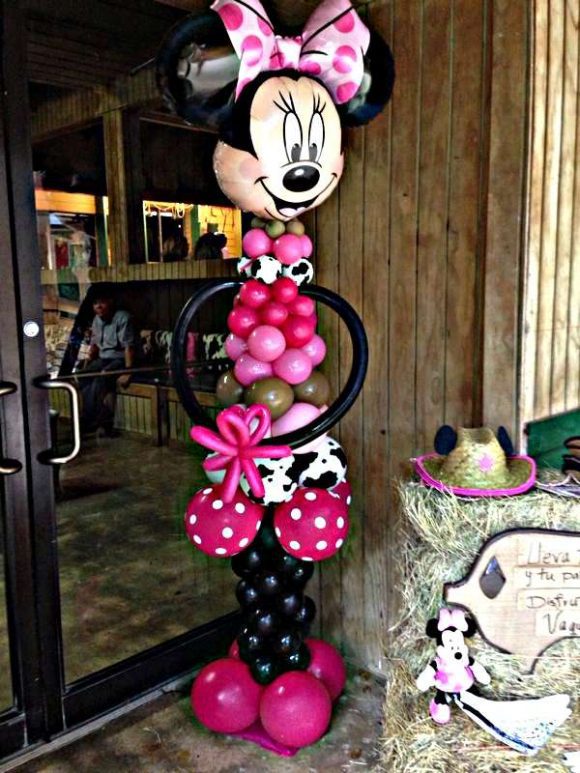 Transform regular hot pink napkins with polka dots into Minnie bow by simply folding them in to shape.
They add some fun to your dessert table and your guests are sure to love them!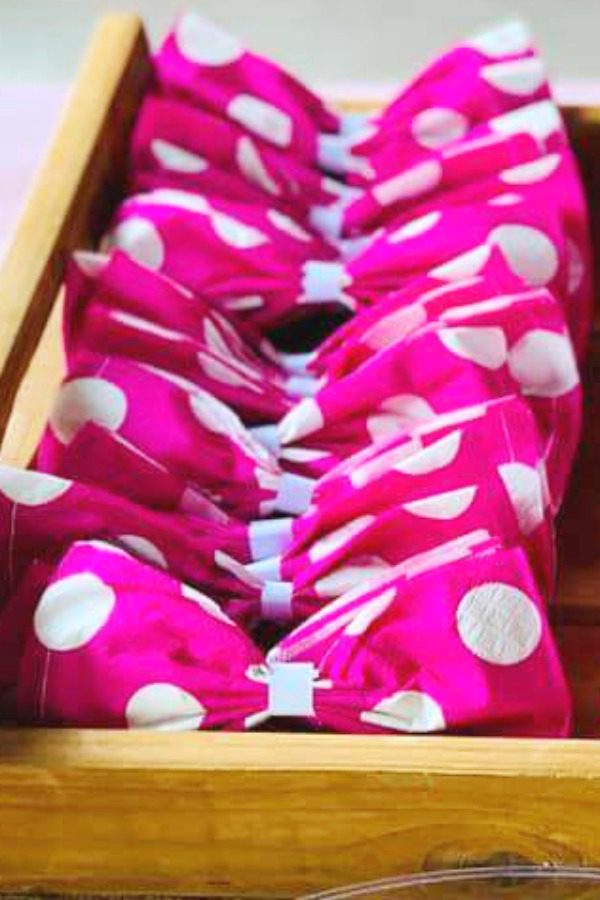 Add more dazzle to your table settings with a sparkly gold Minnie Mouse centerpiece like this one!
Add a pink bow to finish off the look and place it in a vase full of pink roses.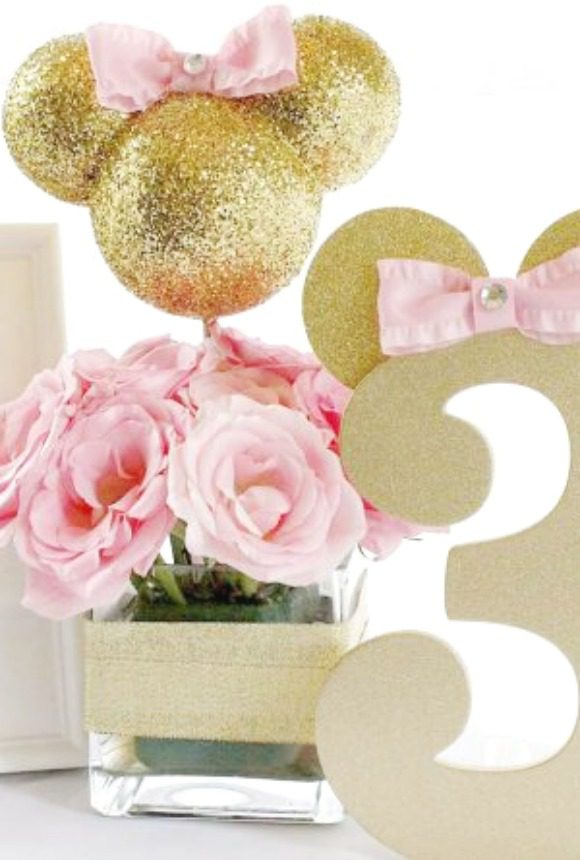 The highlight of any childs party is when they get a go at smashing the pinata and make a mad rush at all that candy.
This Minnie Mouse pinata is a great example of one that kids are going to love.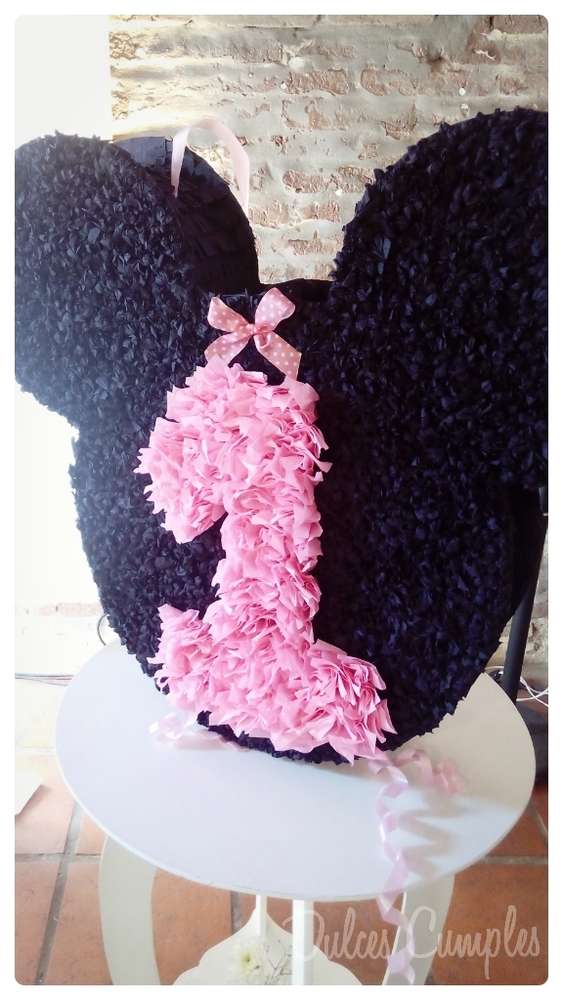 Keep your little guests entertained by having them decorate their own Minnie Mouse cookies.
They'll love taking a bite out of their own creation!
Be sure to have lots of sprinkles for decoration.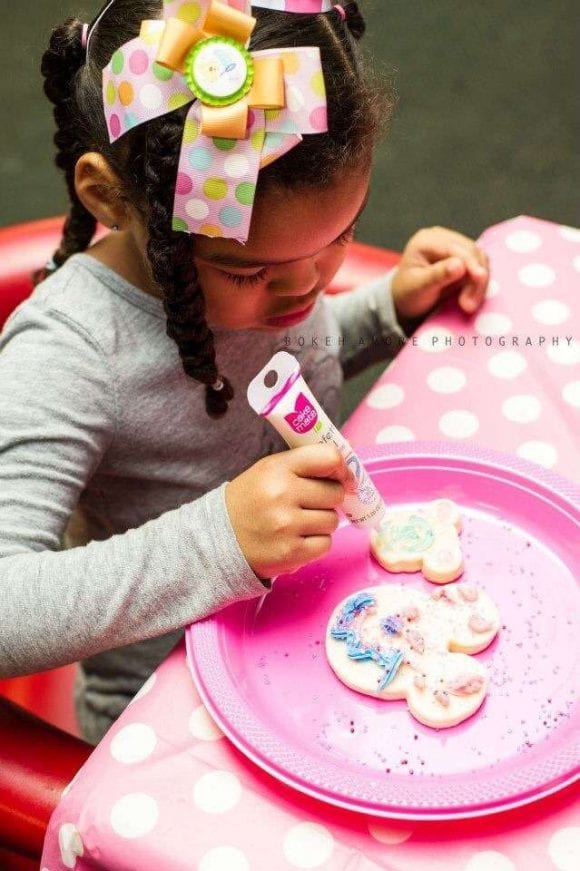 A fun photo booth like this one is guaranteed to put a smile on anyone's face.
Imagine just how much fun your guests will have dressing up and fooling around with these Minnie Mouse props and frames.
Bet you can't wait to get a go at them yourself!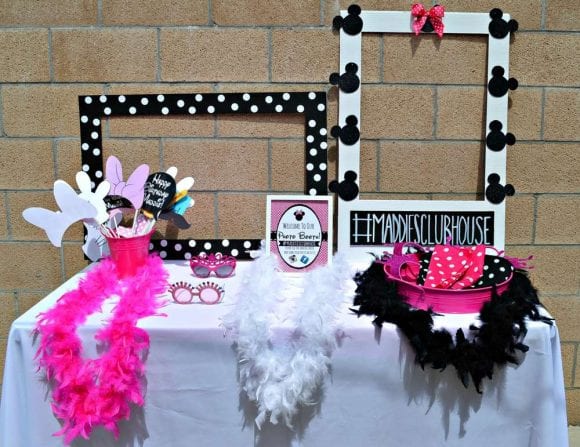 Send the little girls home after a funpacked party with a cute pink bucket full of Minnie Mouse goodies, including their own actual Minnie plush doll.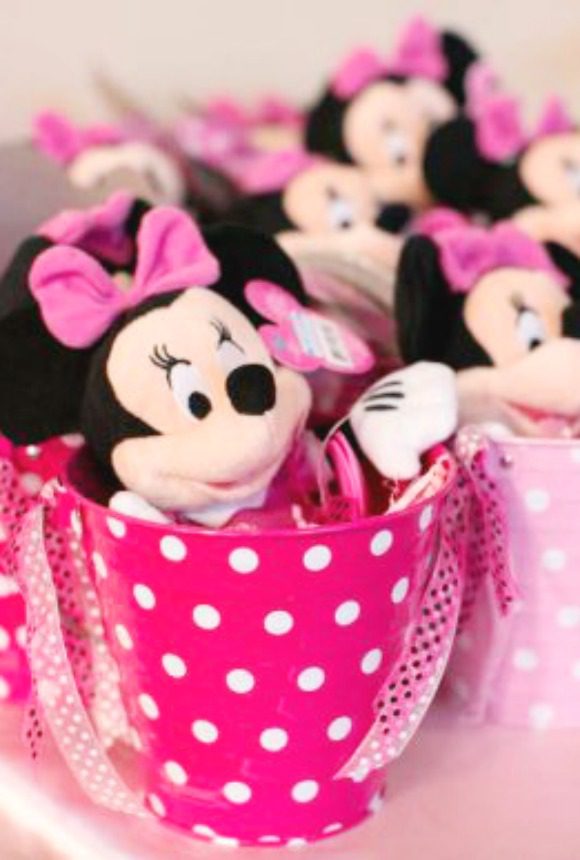 For more inspiration, check out all these fantastic Minnie Mouse party ideas on our site, and check out these Minnie Mouse party supplies from vendors with listings on Catch My Party!
MORE MINNIE MOUSE POSTS YOU'LL LIKE:
Need Minnie Mouse party ideas?
Need FREE Minnie Mouse party printables?