12 Wonderful My Little Pony Birthday Party Supplies
My Little Pony birthday parties are so popular with young girls. They just can't seem to get enough of the colorful ponies and their delightful adventures!


So, if you're thinking of throwing a My Little Pony birthday party for your daughter, don't miss these 12 wonderful My Little Pony Birthday Party Supplies to help you plan a stunning birthday!
We've got amazing ideas for invitations, cakes, party favors, cookies, decorations and more! Take a look…
12 WONDERFUL MY LITTLE PONY BIRTHDAY PARTY SUPPLIES
Get the party mood going with this fun and colorful party invitation packed with all the celebrating ponies. It's so cute how the My Little Pony logo is transformed and personalized with your child's name!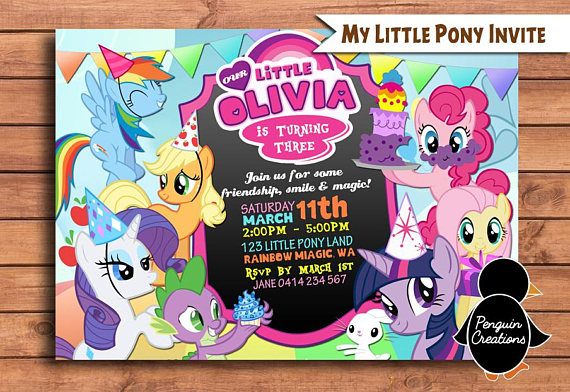 Chalkboard party posters are always such a wonderful party decoration! Packed with your daughters key milestones, it also makes a wonderful keepsake for your child's bedroom and will warm her heart in years to come!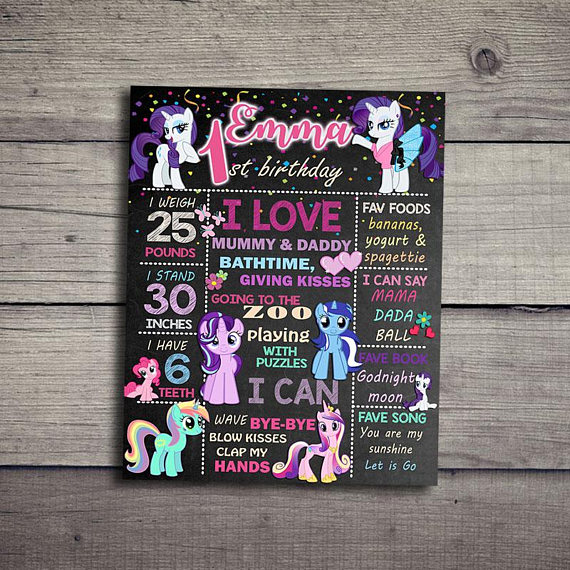 Transform a simple cake into a stunning My Little Pony one with this incredible fondant decorating kit. Your birthday cake is going to be a hit, for sure!!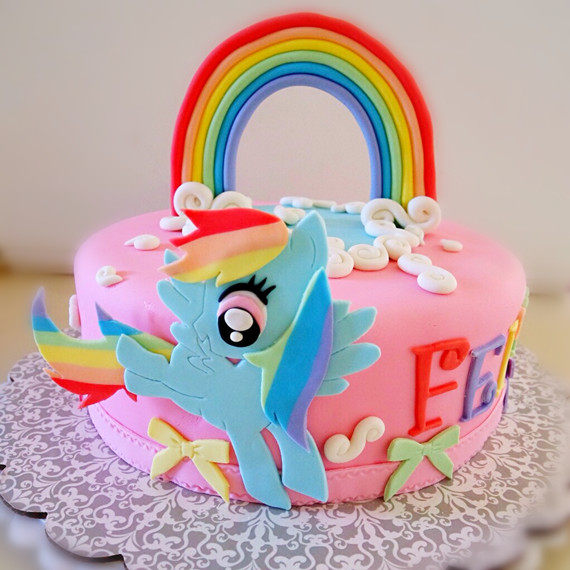 Fill a plate with a pretty mix of My Little Pony sugar cookies and place them on your dessert table to add to your wonderful birthday party. Kids will be scrabbling over their favorites ponies!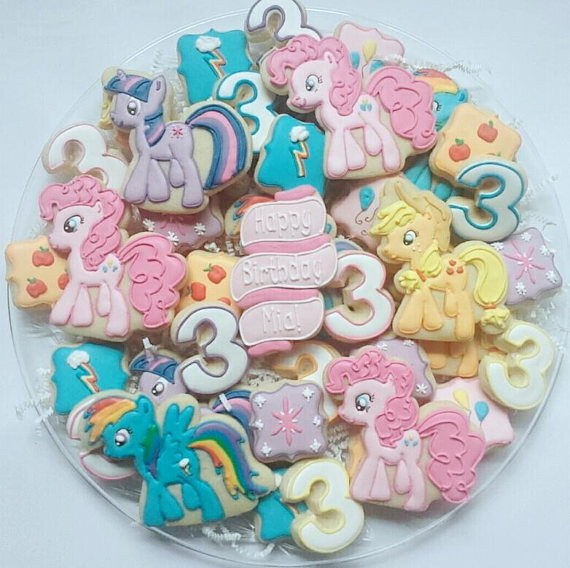 Surprise your guests with a cake pop of their favorite Pony! Imagine how cool a Twilight Sparkle or an Apple Jack one will look on your dessert table.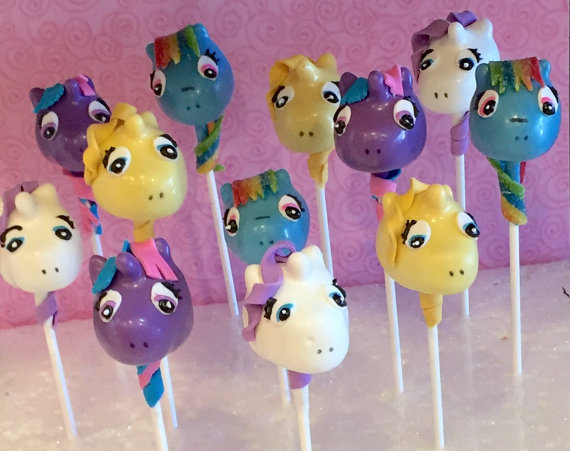 Transform simple cupcakes into colorful and vibrant ones with these fun My Little Pony fondant toppers. They are so quick and easy to apply!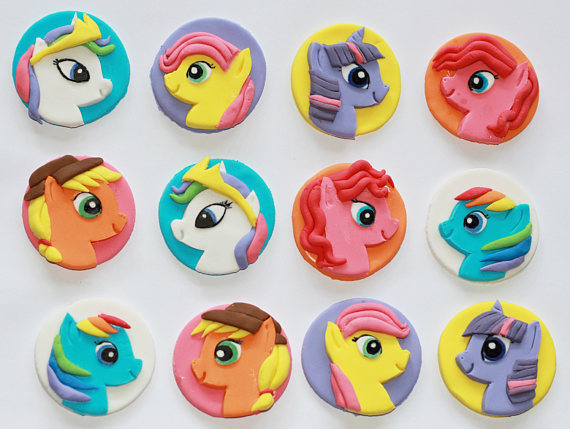 Add a cheerful backdrop like this one to your dessert table and you'll have an instant My Little Pony birthday party with the whole gang!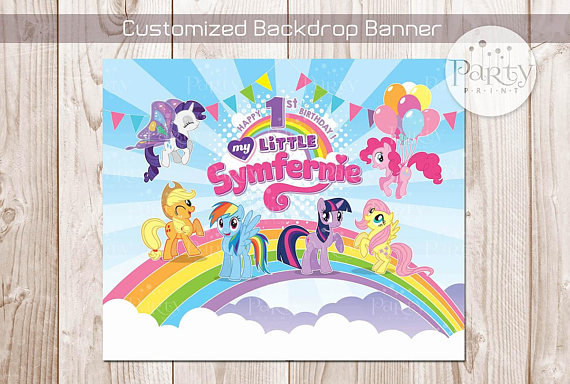 Kids love bashing into a pinata for all that candy and this cool My Little Pony doubles up as such a fun party decoration too. A sure winner!!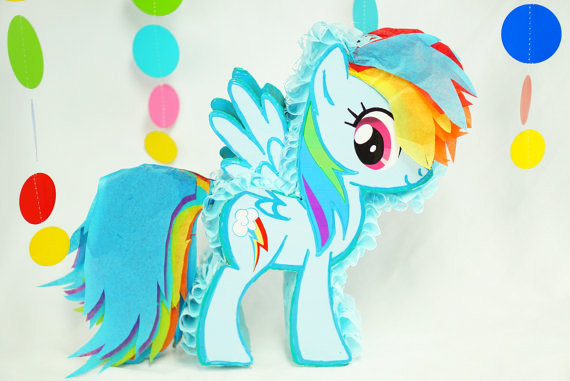 Make your daughter feel like the belle of the ball with a gorgeous My Little Pony outfit like this one! She's gonna feel so special that it's going to be a joy to watch her so happy.
Your guests will love playing around while having their photos taken with these fun My Little Pony photo booth props. Imagine the smile on everyone's face, when in years to come, they look back at the cute photos!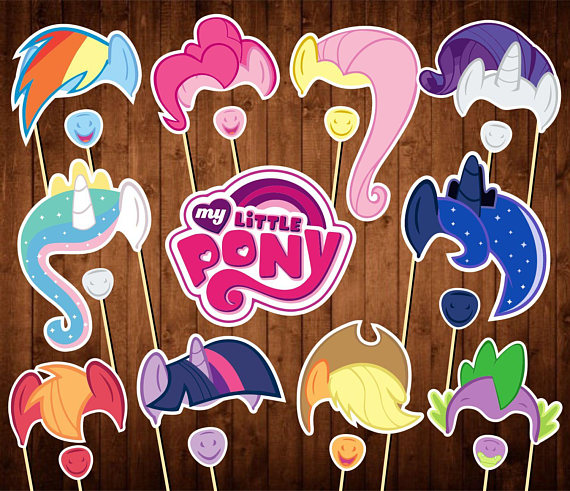 Keep the kids entertained at your My Little Pony birthday party by having them try to pin the cutie mark on Twilight Sparkle while blindfolded. They are going to have such a laugh!!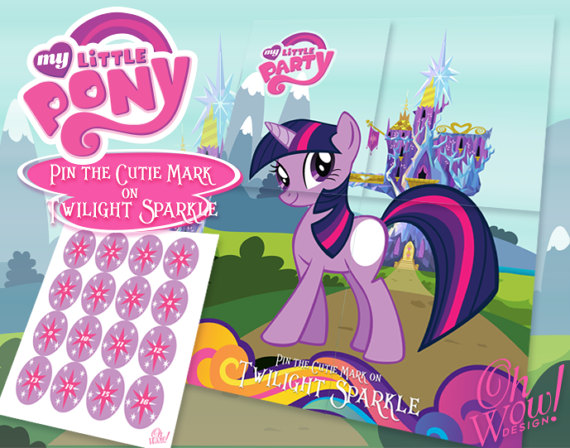 Send your guests home with wonderful smiles on their faces and beautiful personalized My Little Pony bracelets on their wrists. It's such a pretty party favor. They are going to love them!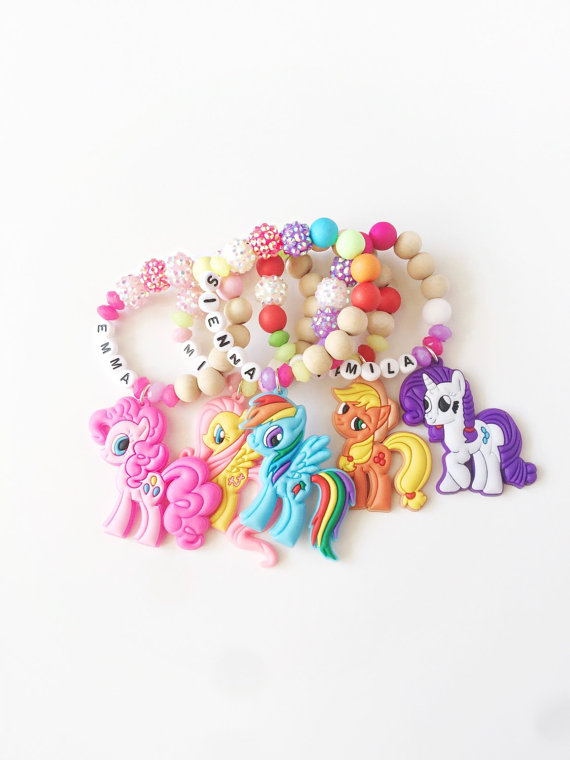 ** Some links are affiliate links.**
For more inspiration, check out all these fantastic My Little Pony party ideas on our site, and check out these My Little Pony party supplies from vendors with listings on Catch My Party!
MORE MY LITTLE PONY POSTS YOU'LL LIKE: