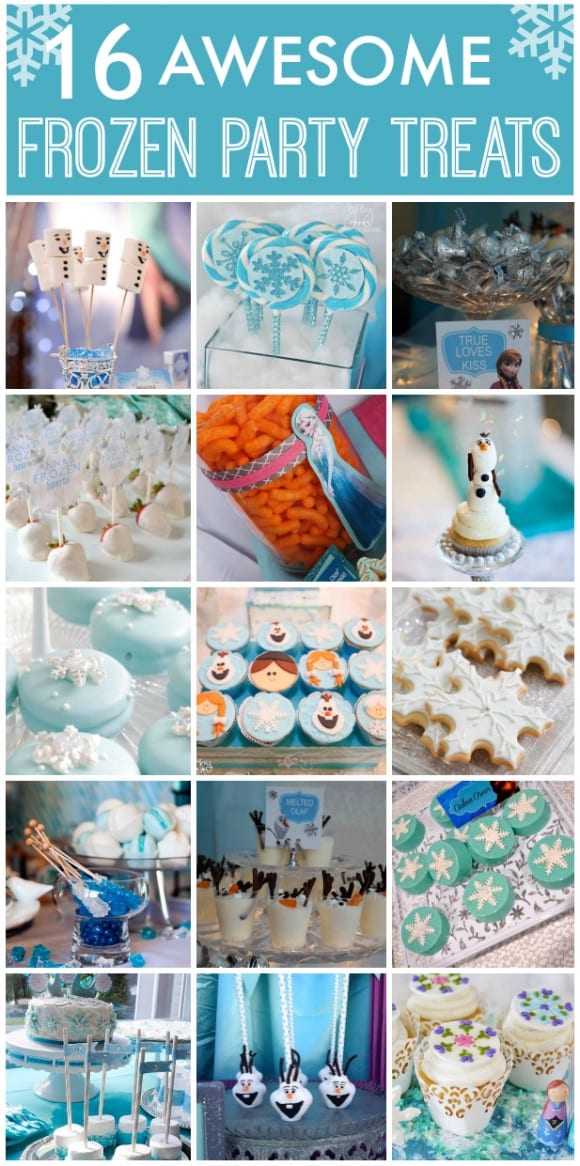 We have so amazing Frozen parties on our site and we've gathered some fantastic Frozen party treats to make for your celebration!
These lovely Frozen themed cupcakes are topped with tiny fondant patterns!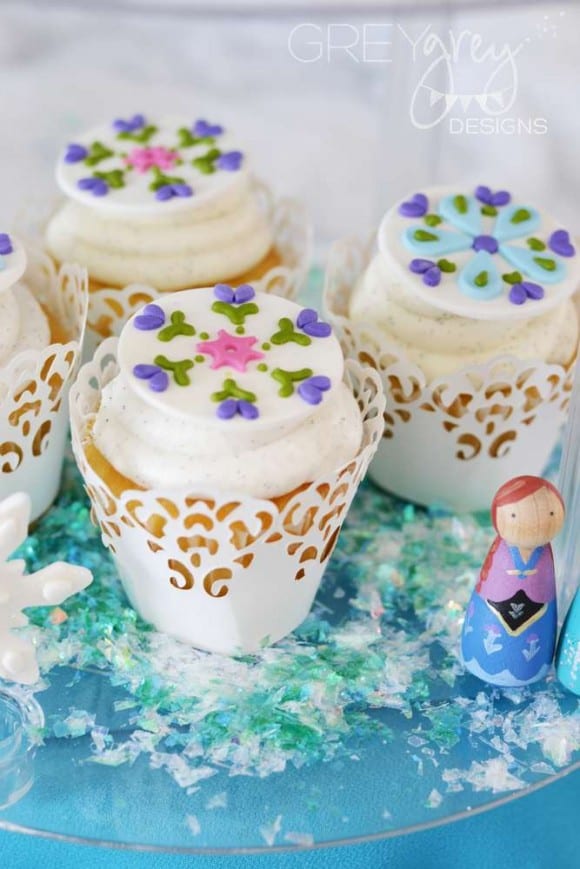 Top gorgeous macarons with edible pearls and snowflakes!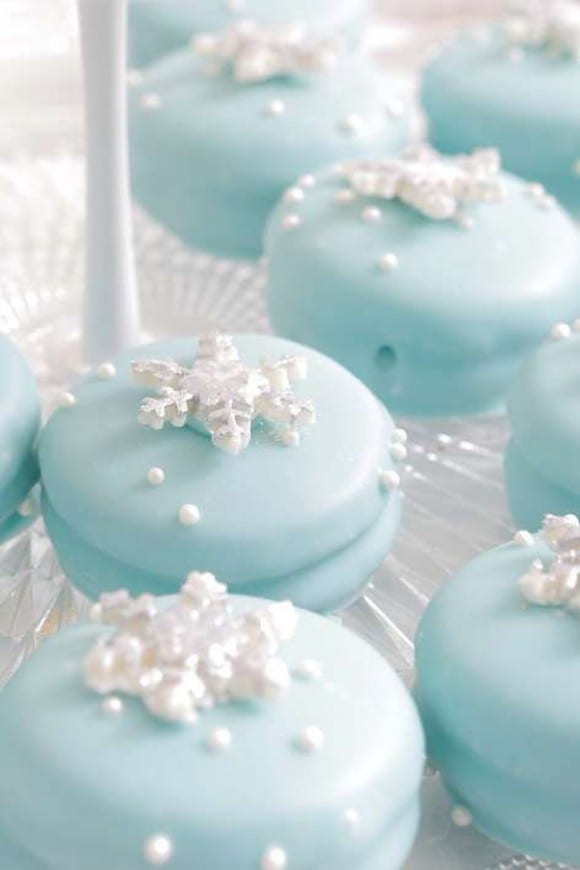 The young guests will love these Olaf cake pops on polka dot paper straws!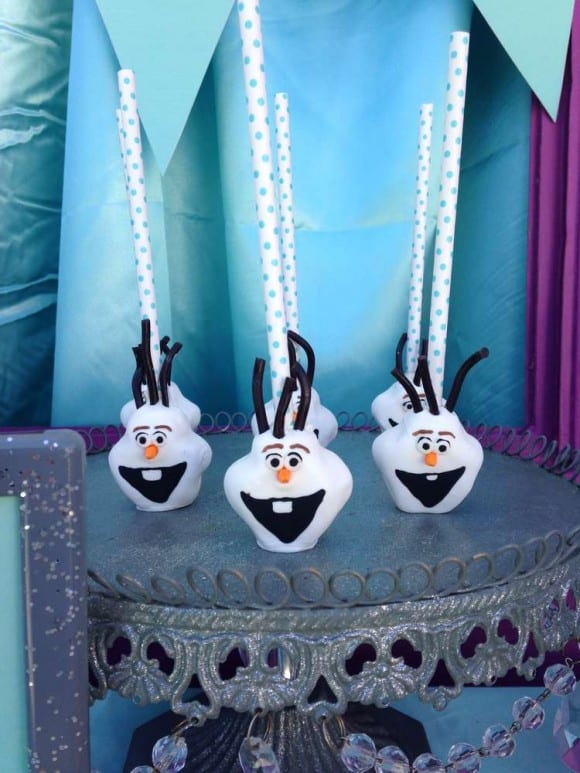 Dip marshmallows into blue candy melts and tiny sprinkles for these treats!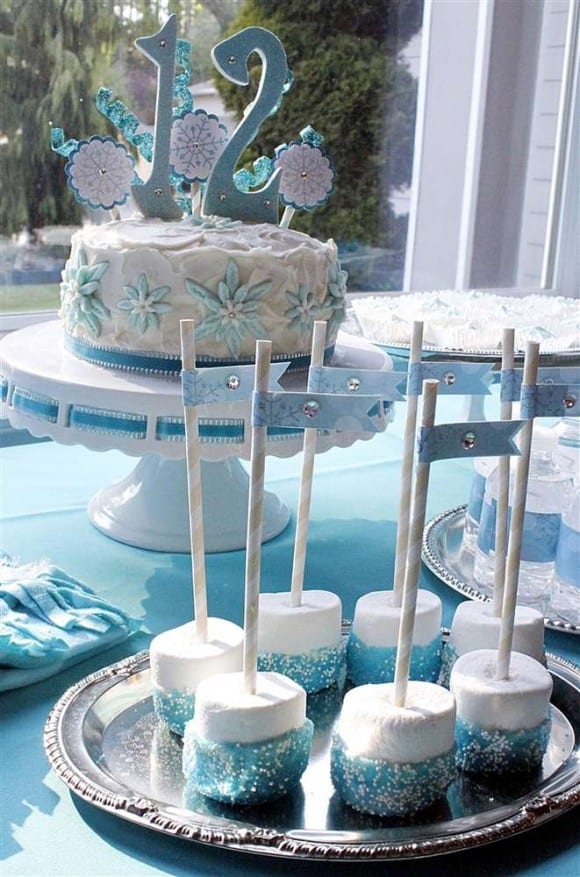 A fondant Olaf sits on top of these cupcakes which are placed on a glass cupcake holder!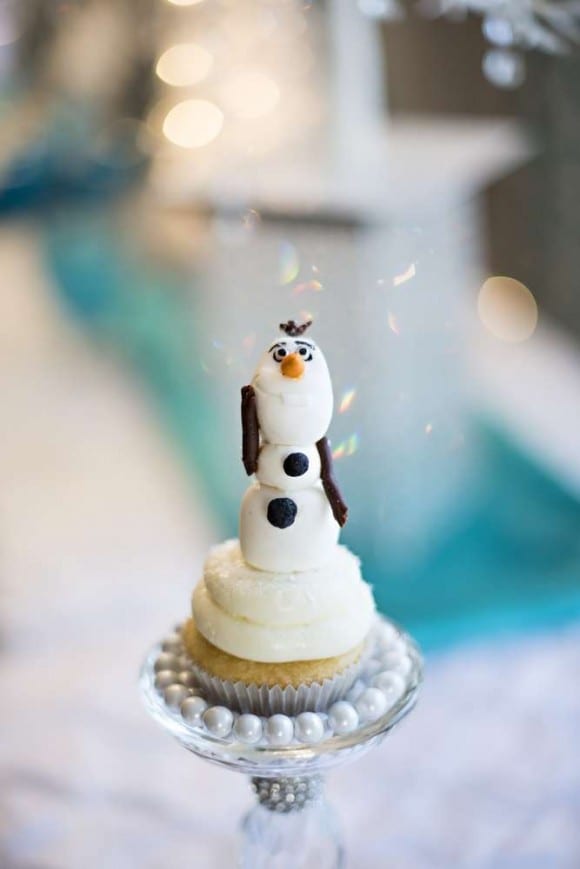 This fun treat is made with vanilla pudding, melted chocolate arms, candy eyeballs, and orange jelly beans in a plastic cup!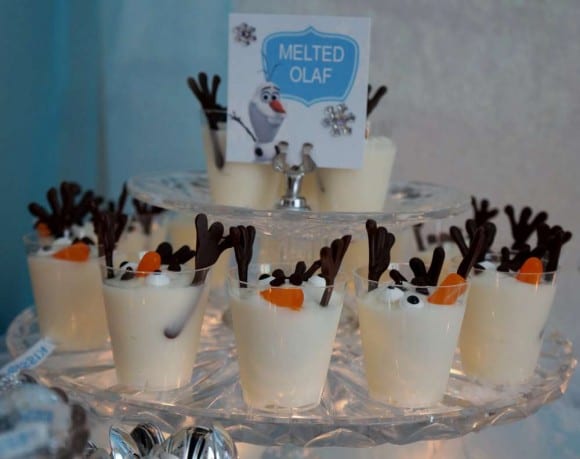 Rock candy is a must-have at any Frozen party to set the icy scene!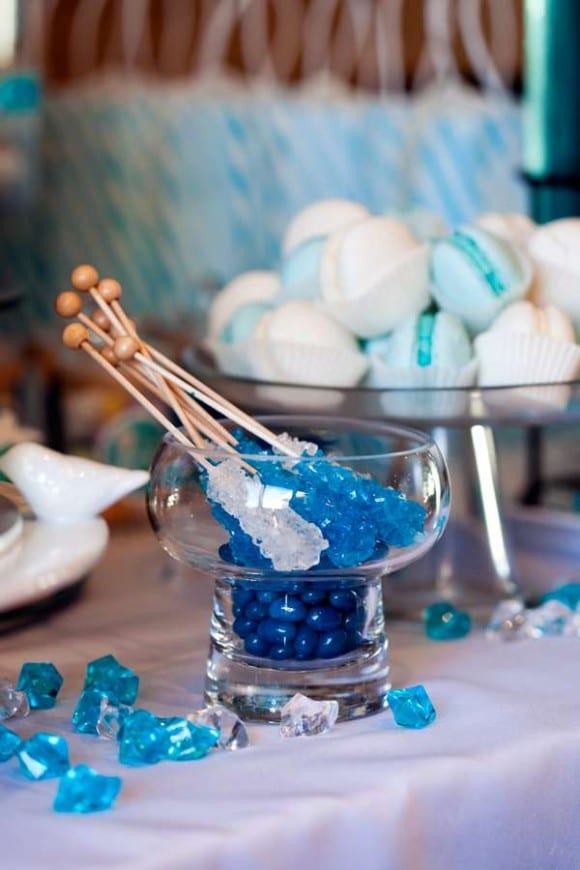 Pretty snowflake sugar cookies are dressed up for the party!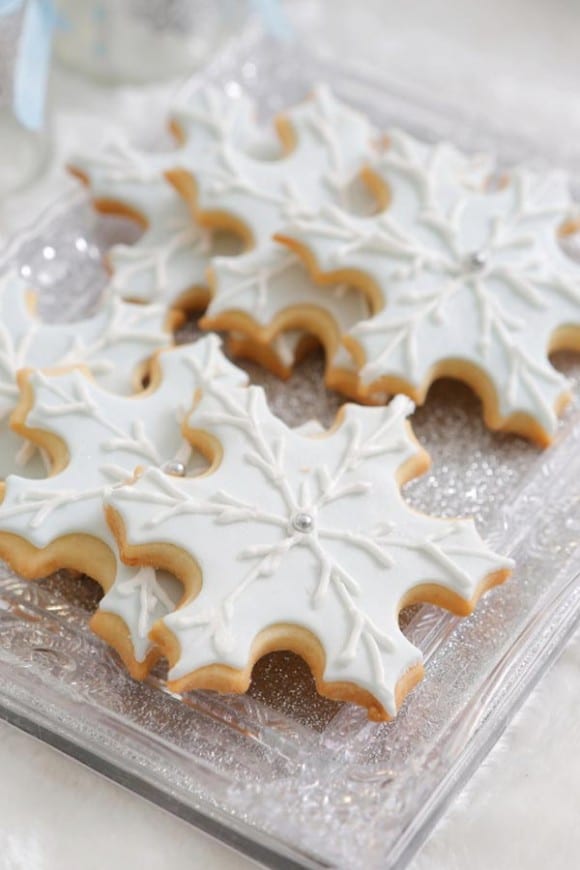 It's easy to make these chocolate covered cookies using a mold.  Top with a sugar snowflake!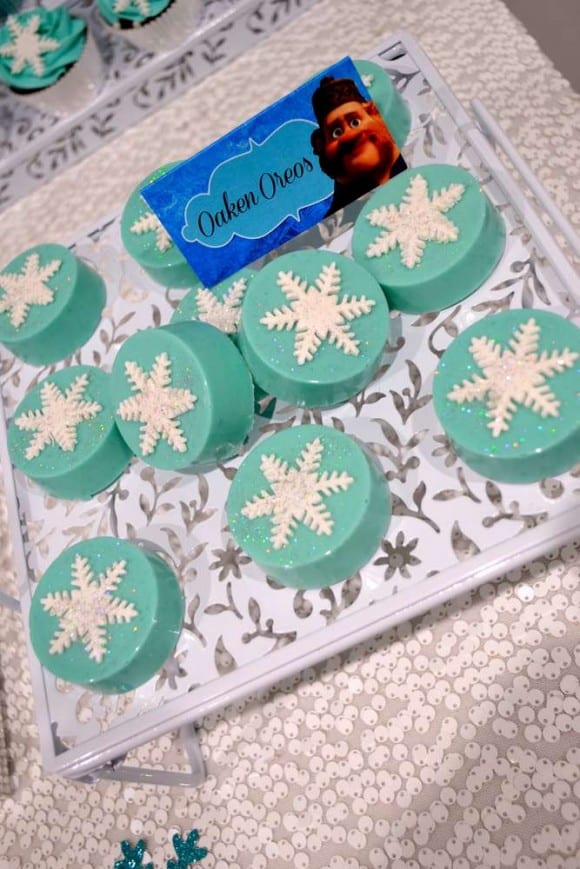 These fondant cupcake toppers have all the Frozen characters!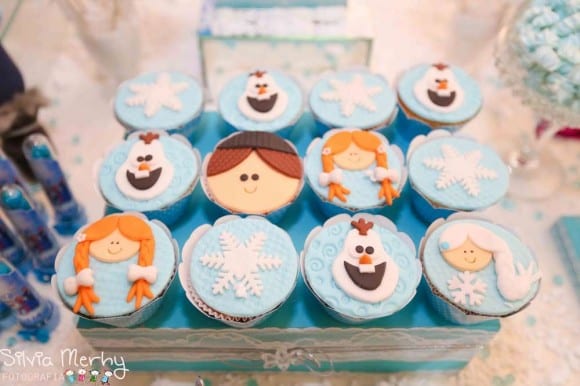 White chocolate dipped strawberries remind us of Anna's frozen heart!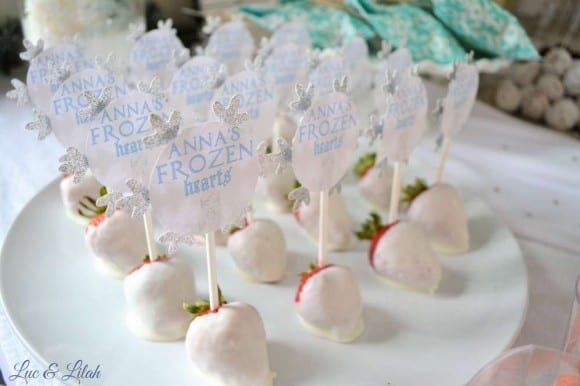 Cheesy snacks are perfect for Olaf's nose, carrots work great, too!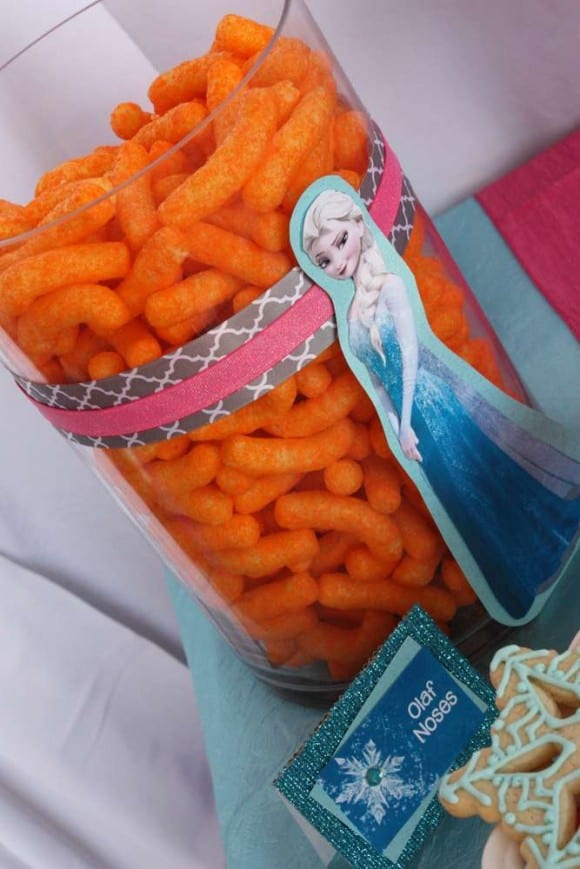 Use a food safe marker to make these cute Olaf pops!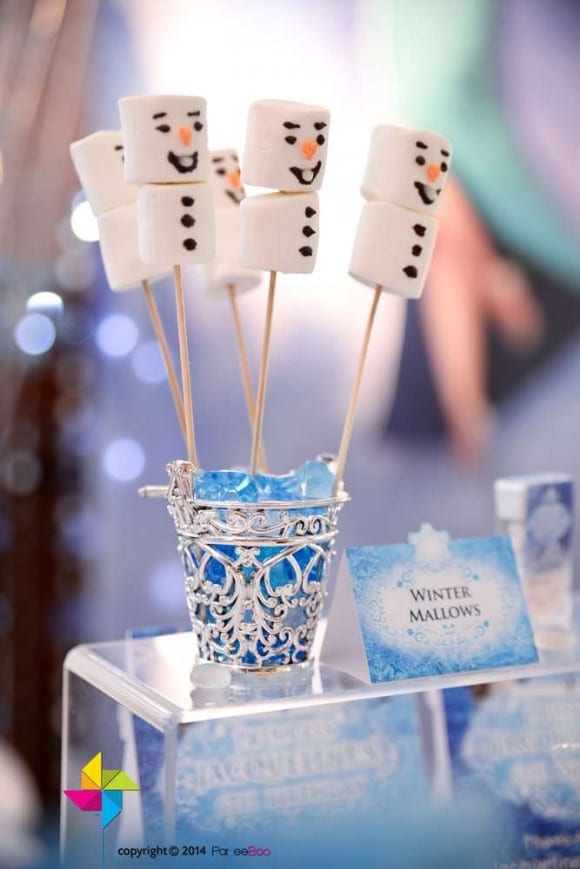 Hershey's Kisses are an ideal stand-in for True Love's Kiss!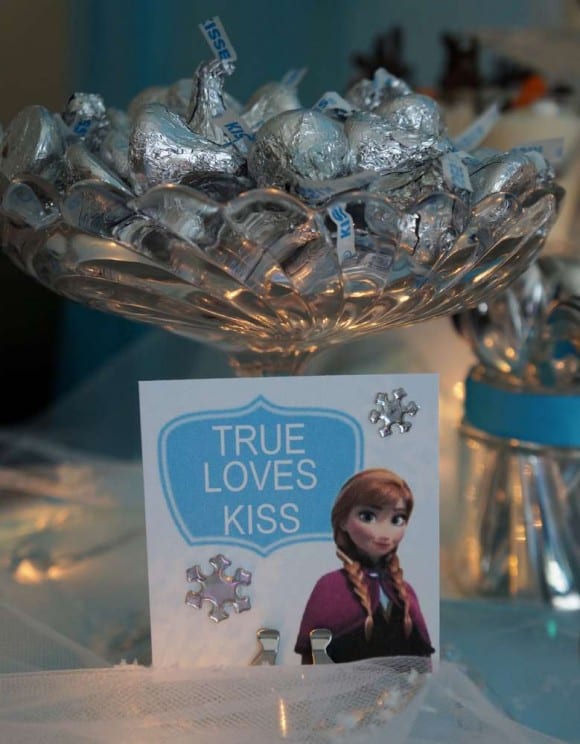 Dress up blue and white lollipops with glittery snowflakes for a take home treat!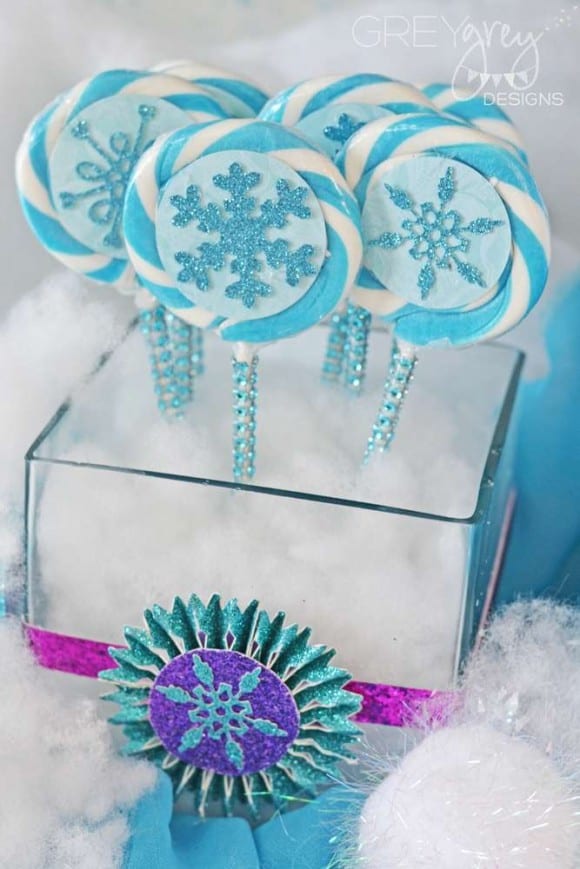 Light blue meringues look fantastic  in a large glass jar with a snowflake decoration!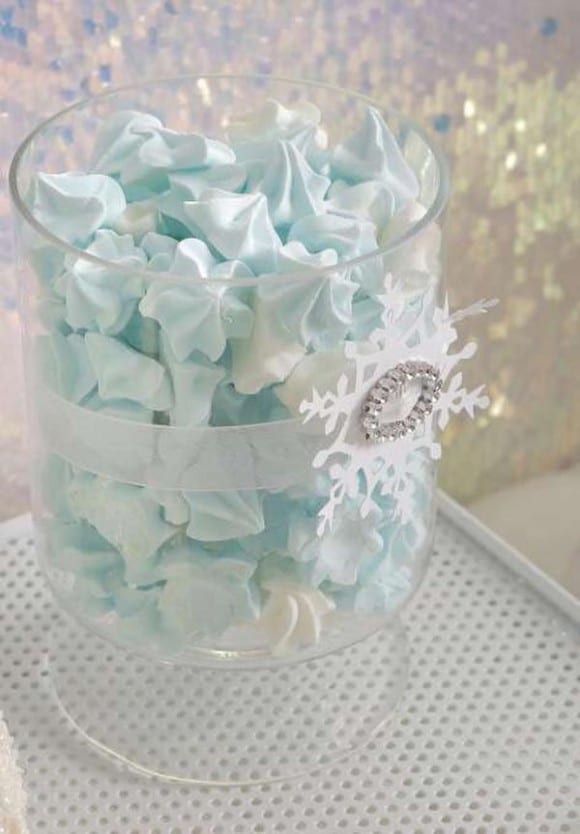 For more ideas, check out all the Frozen parties on our site and our Frozen Pinterest board. And if you need free Frozen party printables, we've got those too!