Laura from Live Smile Celebrate has come up with a blog series called "25 Things You Don't Know About Me" based on the celebrity series in US Magazine.
She tagged me and four other party gals to write the same post and after doing so, tag some other party friends. What a cool idea! So here are 25 Things You (Probably) Don't Know About Me…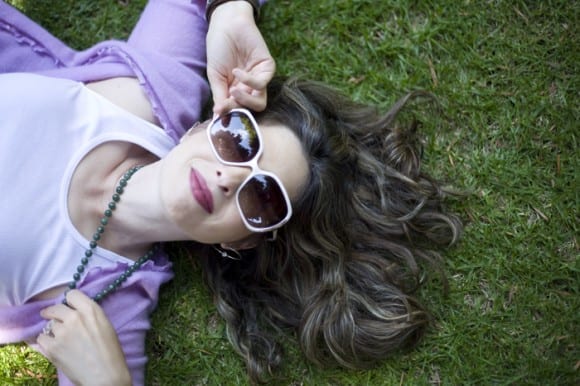 I was born in Connecticut and grew up in New Jersey (I had bad hair for a lot of those years and didn't know it).
My favorite party style is shabby chic with lots of personal details.
I am a chocoholic. My current chocolate bar obsession right now is Chocolove's Almonds & Sea Salt in Dark Chocolate.
I'm 5'2 1/2″ tall.
I have one daughter, Lainey, who calls herself the official "model" and "taster" of Catch My Party. She takes her jobs very seriously. (You've probably seen her on the blog.)
I've been with my husband for twelve years (married for eight) and still find him to be the most interesting person I know.
I am an amateur photographer and have been taking photos since I was a teenager.
In five weeks we are moving from Santa Monica, CA to Palo Alto, CA. I have not packed one box yet.
I have sleepless nights before throwing a party because I worry about every detail.
My favorite TV show is Top Chef.
My desk is covered in Post-It notes.
My favorite food is sushi and my favorite sushi restaurant in LA is Sasabune.
I love smaller, more intimate parties because I find it easier to talk to people.
My favorite color is green.
I believe in dreaming big.
I love to cook.
We have a dog named Gertie who is an eight-year-old Tibetan Terrier and we take her on vacation with us.
I'm shy but like to speak in public.
Before starting Catch My Party, I was a screenwriter in Hollywood and once wrote a movie for Salma Hayek. The movie never got made, but I got to work with her. She's funny, smart, and even more beautiful in person (if you can believe it).
I can spend hours on the Internet looking at shoes and handbags.
My favorite party trends right now: food and drink bars, funny photo booth props, tassel garlands, chalkboard anything, and ombre cakes.
I'm really into gel nail polish.
I love orangutans.
The most satisfying part of my job is getting to showcase creative people from all over the world. I find it humbling.
I never want anyone to throw me a surprise party because I think I would freak out!
Hope you thought this was as fun to read as I did putting it together…
I'm tagging:
Lynlee — Lynlee's Petit Cakes
Rebekah — A Blissful Nest
Kristy — The Purple Pug
Brittany — GreyGrey Designs
Do — Piggy Bank Parties