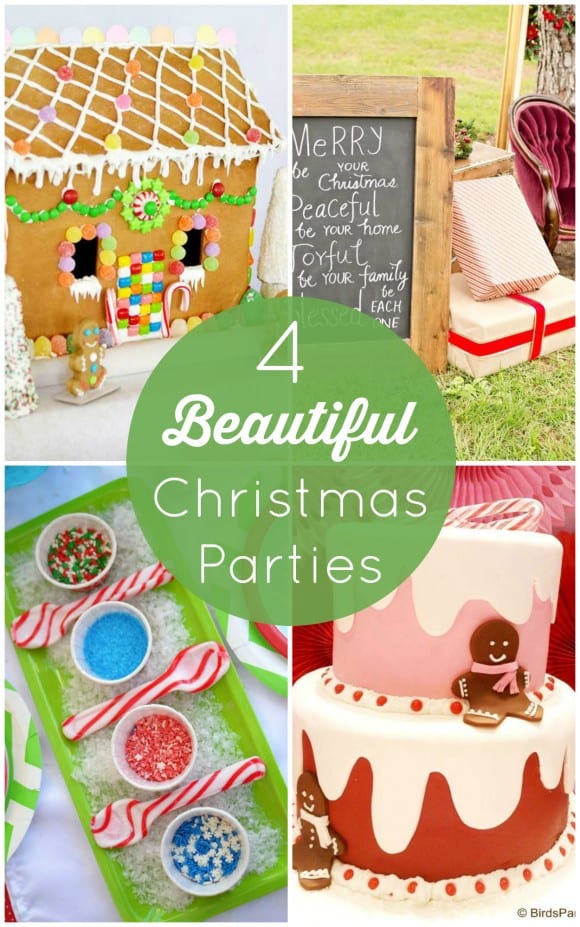 Today, instead of my typical "4 Favorite Parties of the Week" post, I thought I'd share four of my favorite Christmas parties recently added to our site. There are so many amazing ideas here! There's gingerbread, cookie decorating, a rustic Christmas party and more!
Check out this fun party where the children decorate gingerbread houses, a red and gold rustic outdoor Christmas party in a California park, a cute Christmas dessert table party for kids, and a colorful and fun cookie decorating party for the holidays!
Clockwise from top left:
Hope you had a wonderful Christmas. We had such a nice time together as a family. Looking forward to the New Year!