4 Favorite Parties of the Week – Oct. 6th
I love seeing your fall/Halloween parties showing up on our site! Take a look at this incredibly fun pumpkin patch painting birthday! I've also got some other birthdays to show you… a beautiful Minnie Mouse party from South Africa, a creative Peppa Pig party with great cut-out characters, and a clever Zelda 10th birthday party based on the video game!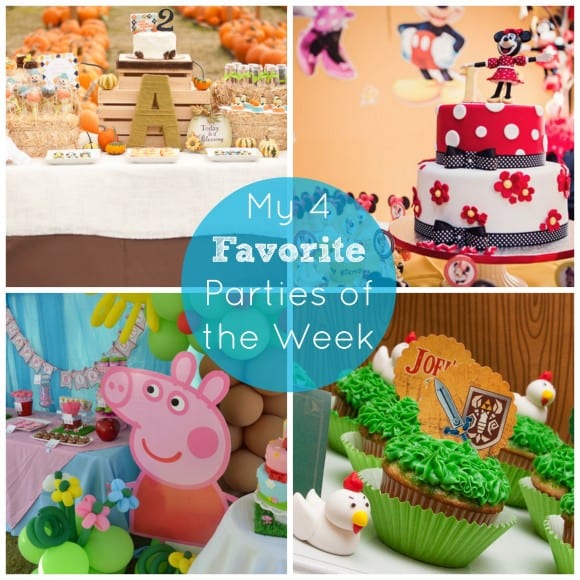 Clockwise from top left:
Can't wait to see your creativity this week!