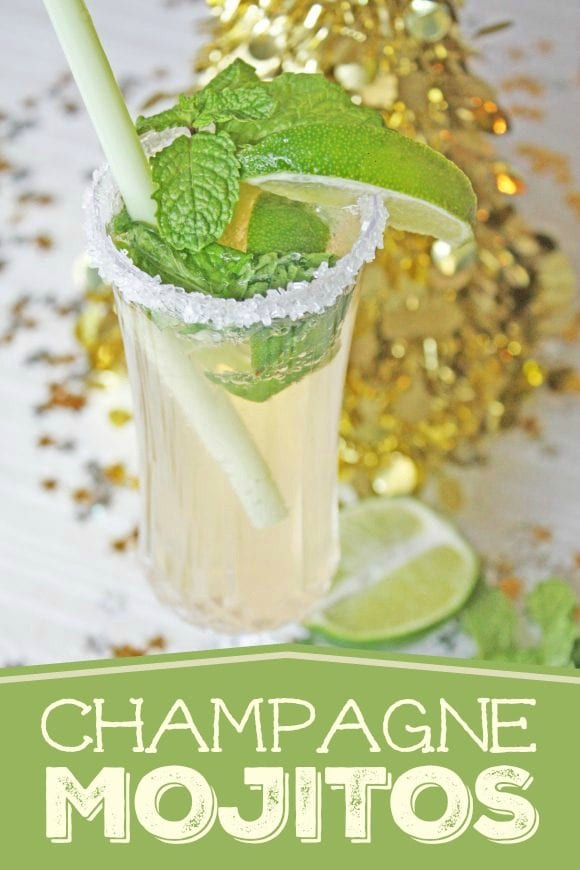 If you want to add a twist to your traditional champagne this New Year's Eve, think about serving champagne mojitos!
Mojitos are one of my favorite cocktails. I love the tangy lime, the cool mint, and the kick from the rum. And with champagne, they are even more delicious! Plus, they're simple to make…
Delicious Champagne Mojitos
Ingredients:
Rum
Champagne
Fresh mint
Lime wedges
½ cup sugar
½ cup water
1 teaspoon aromatic bitters
Sparkling white sugar
Light corn syrup
Directions:
Combine the water and sugar in a small saucepan. Heat until the mixture simmers. Remove from heat and stir until all sugar has been dissolved. Cool to room temperature.
When your sugar water is cooled, add 1 teaspoon of aromatic bitters. Set aside.
In a small bowl, combine, 2-3 lime wedges, 1 oz rum, 4-5 fresh mint leaves and ½ oz of sugar water mixture.
Muddle the mixture by pressing down on the mint leaves and limes wedges to release juice and aroma. Set aside.
Grab two shallow cups or bowls. In one bowl pour a small amount of corn syrup. In the second bowl put some of the sparkling white sugar.
Dip the rim of your champagne flute into the corn syrup. Let the remaining syrup drip off. Next, place the syrup lined rim into the sparkling sugar. Pretty, right!?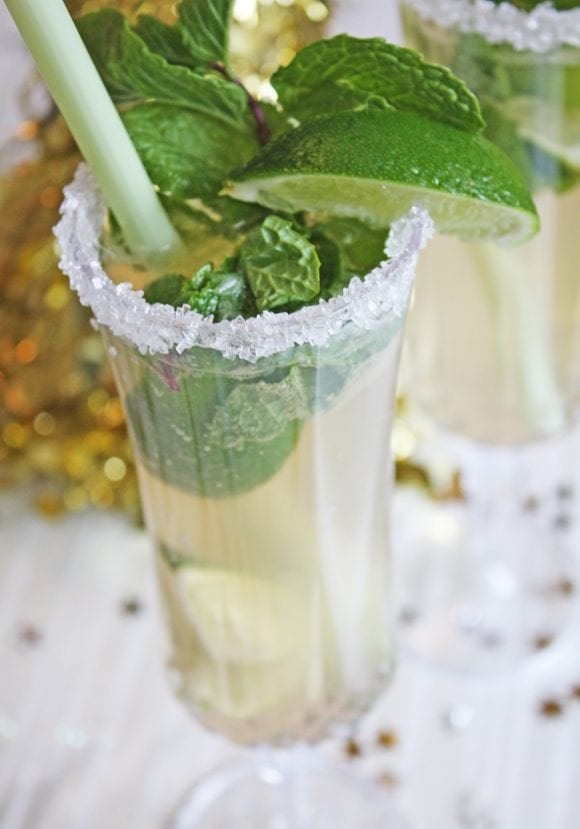 Pour the mint and lime mixture into your sparkling sugar rimmed champagne flute. Top with champagne. Add a sprig of mint and a lime wedge to the rim of your flute. Serve with a straw.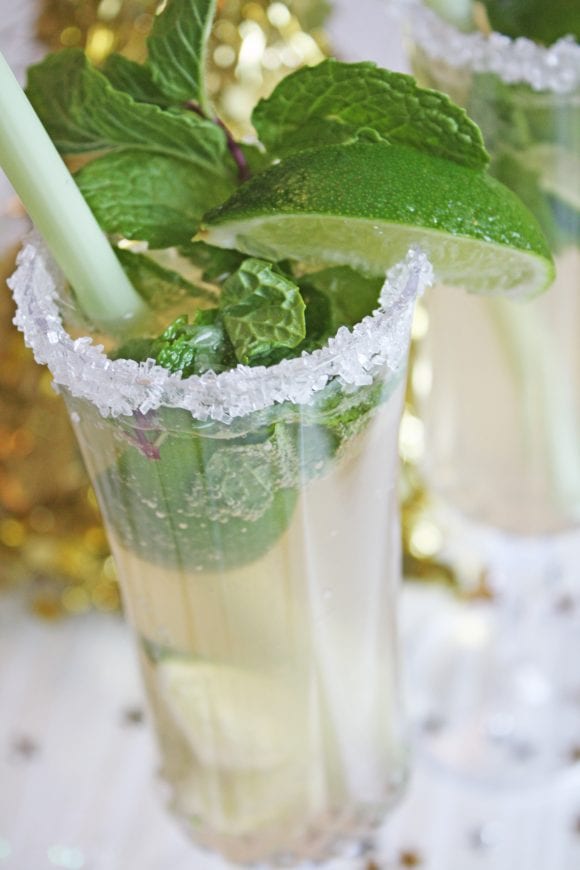 Your guests will love these!!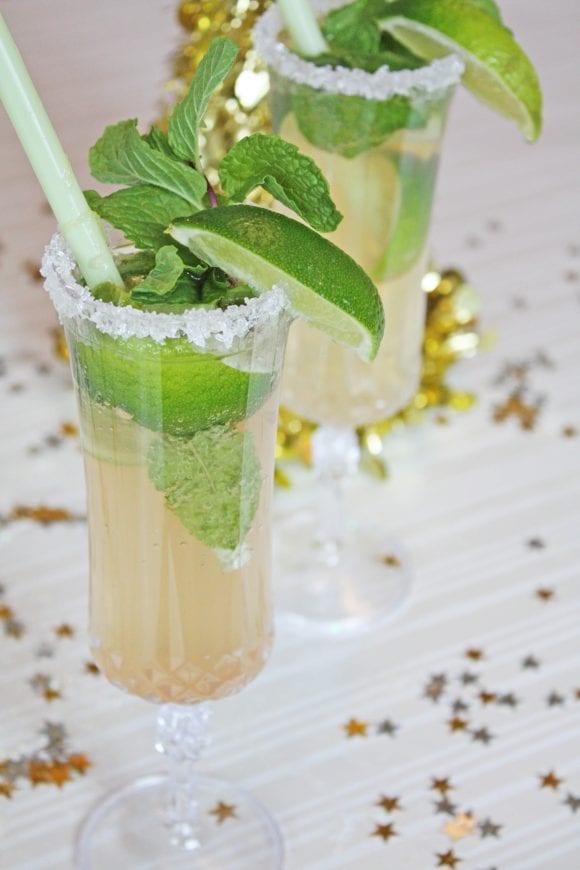 Seriously. 🙂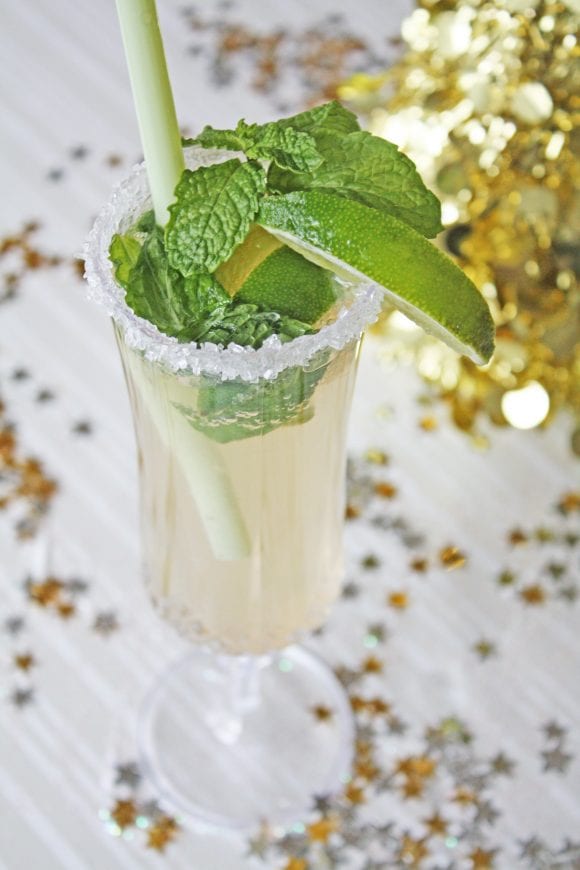 This delicious cocktail was created by our style contributor, Shauna at Ella and Annie Magazine! To see more of Shauna's work, check out Ella and Annie Magazine and visit them on Facebook, Twitter, Instagram, and Pinterest.
More Cocktail Recipes You'll Like: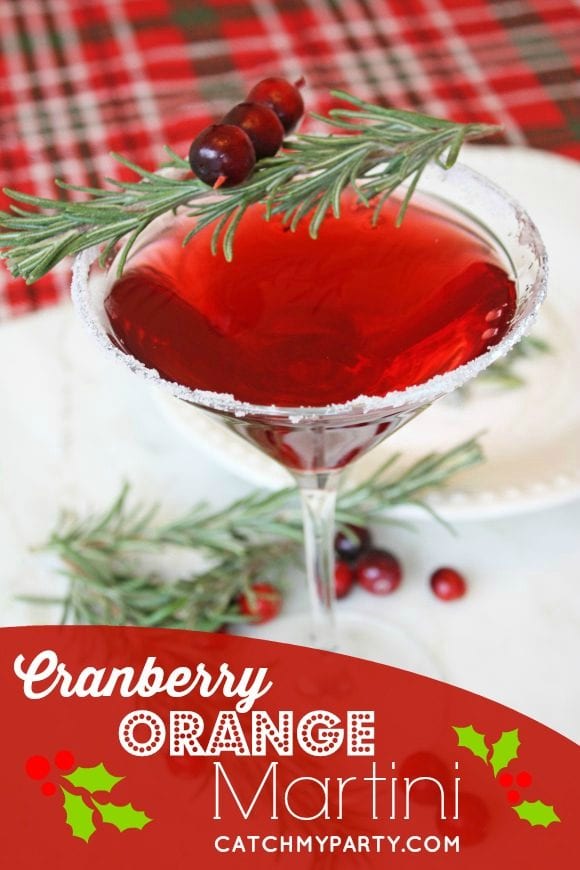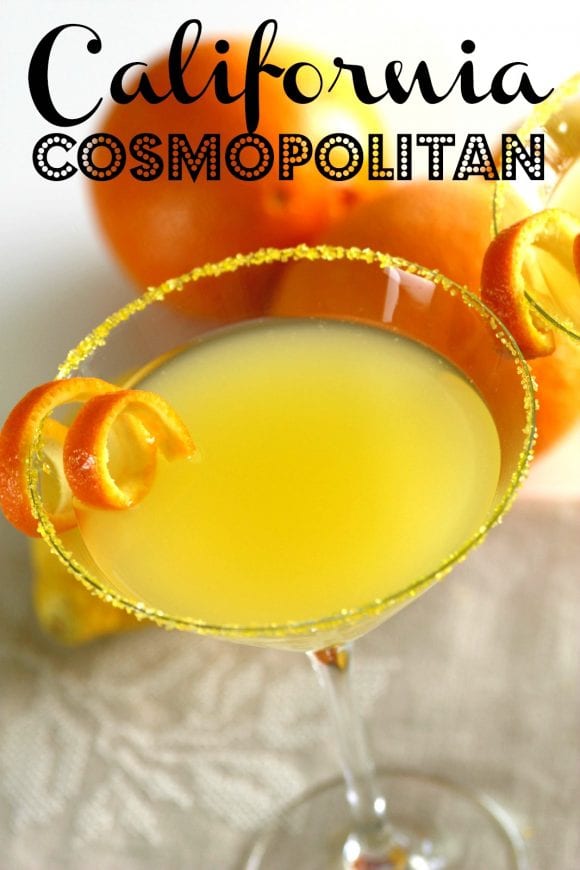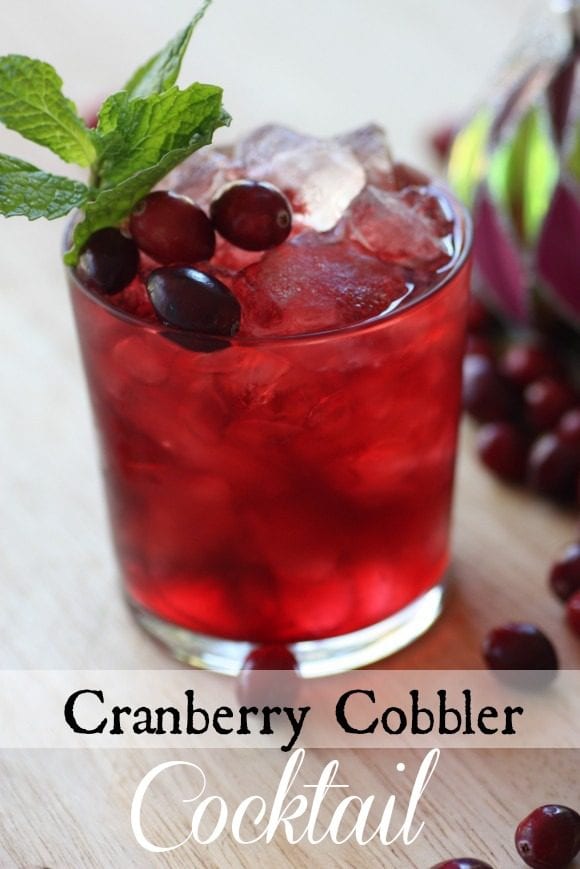 Save