Planning a joyous and unforgettable kids' birthday party doesn't have to put a strain on your wallet.
From DIY decorations, delicious recipes and FREE party printables to interactive activities and cost-cutting ideas, we've gathered together 7 hacks for throwing a budget kids birthday party to help you host an exciting and memorable party without breaking the bank!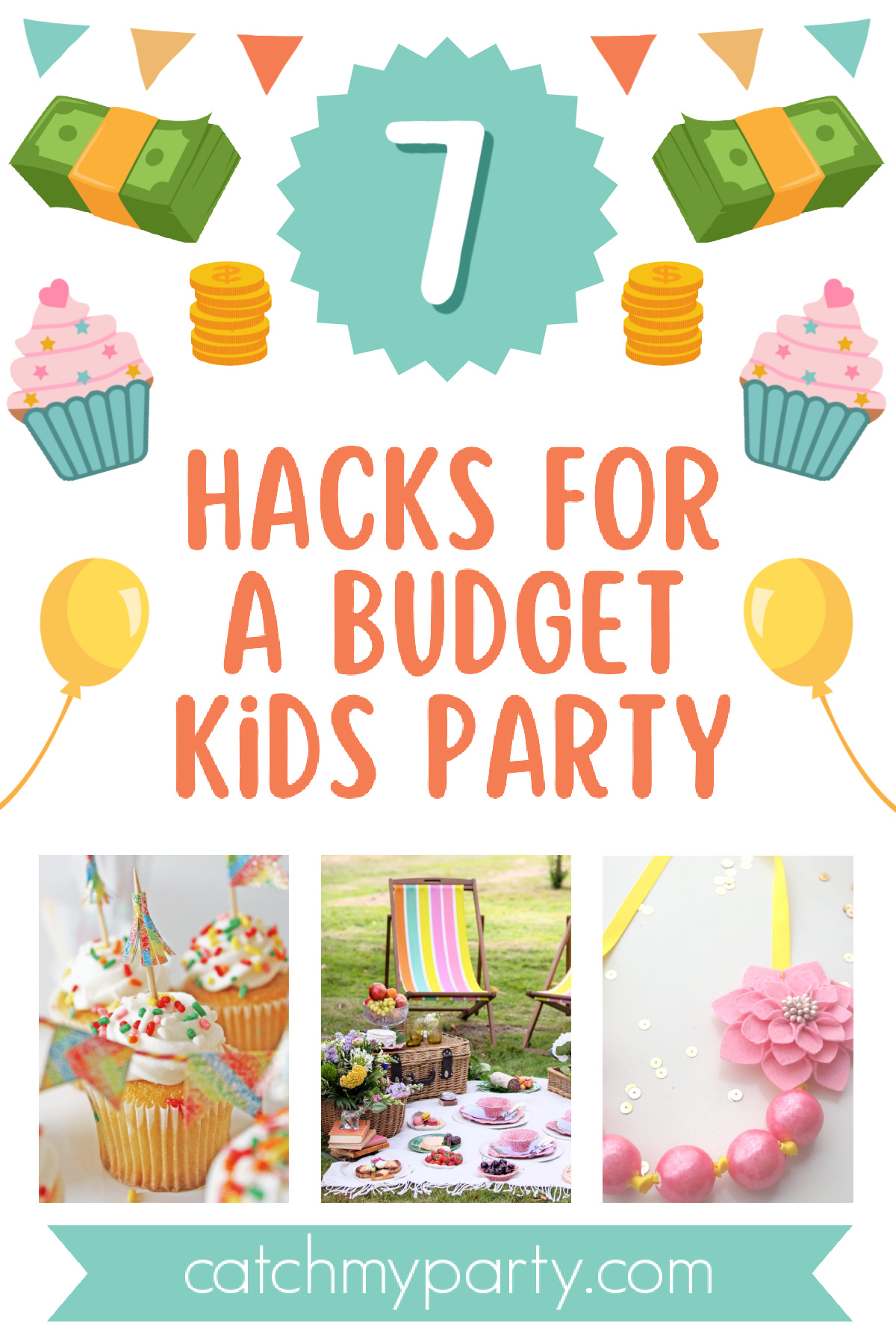 With a dash of creativity and a sprinkle of resourcefulness, you can throw a fantastic celebration that delights both the birthday child and their young guests.
Reasons to Love These 7 Hacks for Throwing a Budget Kids Birthday Party!
Saves Money: These hacks help you create a memorable party without overspending, keeping your budget intact.
DIY Creativity: Embrace your creative side with DIY party decorations and homemade favors, adding a personal touch to the celebration.
Stress-Free Planning: Free printables and digital invitations simplify the planning process and reduce paper waste.
Fun and Unique Activities: DIY games and entertainment ensure a unique and enjoyable experience for all young guests.
Outdoor Adventures: Hosting the party in a park provides a natural and cost-effective setting for kids to have fun.
Lasting Memories: With these hacks, you'll create cherished memories for the birthday child and their friends, making the celebration truly special.
7 Hacks for Throwing a Budget Kids Birthday Party
Hacks for Throwing a Budget Kids Birthday Party FAQs
Where can I find affordable and unique party supplies?
Explore thrift stores or second-hand shops for budget-friendly decorations and accessories.
What are some budget-friendly food ideas for a kids' birthday party?
Serve easy-to-make snacks like mini sandwiches, fruit skewers, or homemade popcorn.
How can I create a lively atmosphere without a professional entertainer?
Prepare a playlist of kids' favorite songs for a dance party or a DIY karaoke session.
How can I set up a budget-friendly photo booth for the party?
Use a plain wall or a colorful bedsheet as the backdrop, and create DIY props using cardboard and themed printable templates.
Don't miss all our fantastic party themes for both boys and girls birthdays!
Need more DIY party ideas?
**Some of these links may be affiliate links.