Gender Reveal baby showers are such a great way to let your friends in on the gender of your baby in a fun and exciting way!
In fact, it's one of the most popular baby shower themes on catchmyparty.com. So, if your planning on throwing your very own party,  you won't want to miss the best baby gender reveal ideas we've found for you!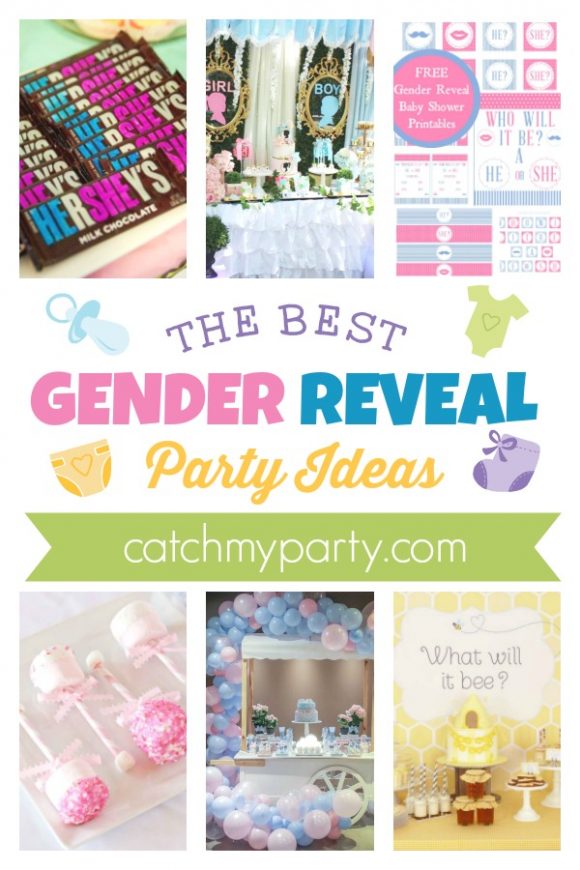 We've found so many awesome gender reveal party ideas, such as the perfect dessert table, party food, cake, gender reveal party theme and more!
Take a look for yourself…
Here Are the Best Baby Gender Reveal Ideas!
Many gender reveal parties go for the solution of having their dessert table split in half. One blue for a boy and the other pink for a girl.
The whole fun is to keep you guests guessing through out the whole party.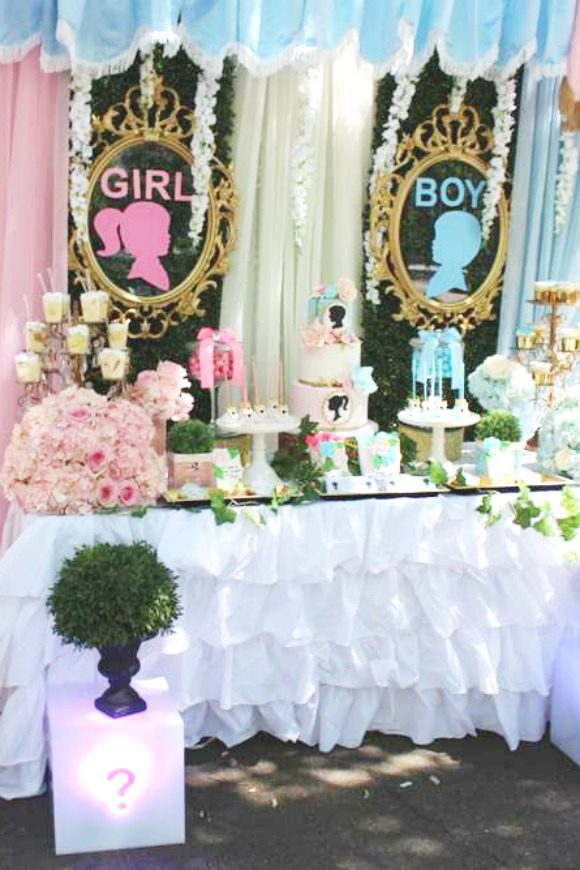 If your looking for a fun and cheerful gender reveal theme and you want to stay clear of the traditional blue and pink color scheme, then we've got just the answer for you!
How about going with the cute yellow 'bee' themed gender reveal? Perfect for the mom to 'bee', don't you think?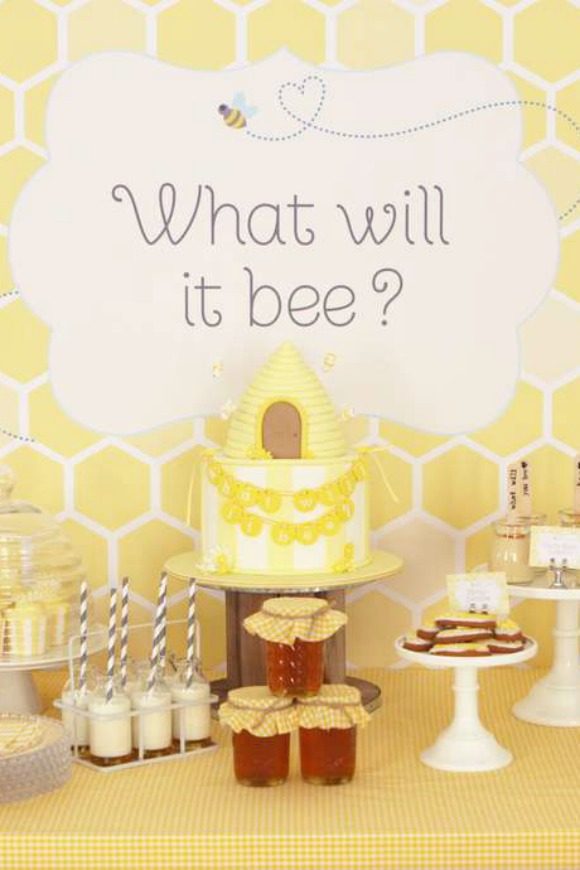 As can be expected, the most popular colors for a gender real party are the traditional pink and blue. They are colors that match well together and symbolize boy and girl perfectly.
As you can see in the party below, the pink and blue balloon garland is absolutely amazing and is a true showstopper!!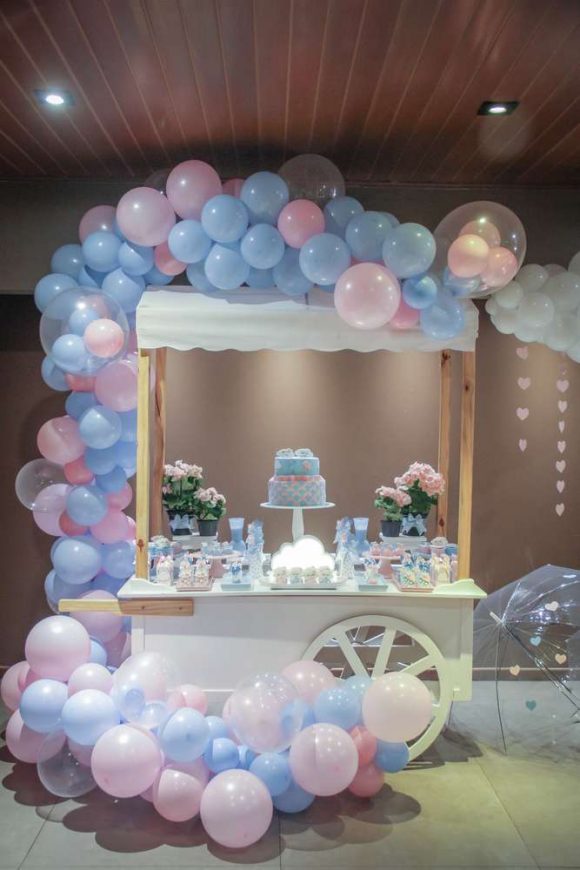 Party decorations are always important for any party, and with that in mind, we are giving away these gender reveal free party printables to decorate your shower.
Just simply download the set, print them out, cut the pieces, and you're good to go! Couldn't easier!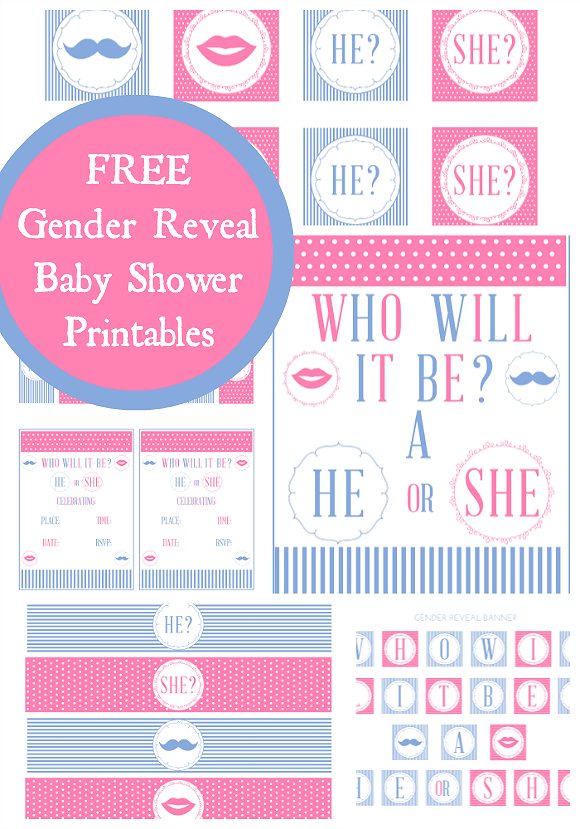 Everyone loves chocolate so why not go with a simple idea like this one that fits perfectly with the theme.
All you need to do is highlight the HE and SHE on Hershey's chocolate candy bars in pink and blue, and with hardly any effort you've got yourself a cool gender reveal treat!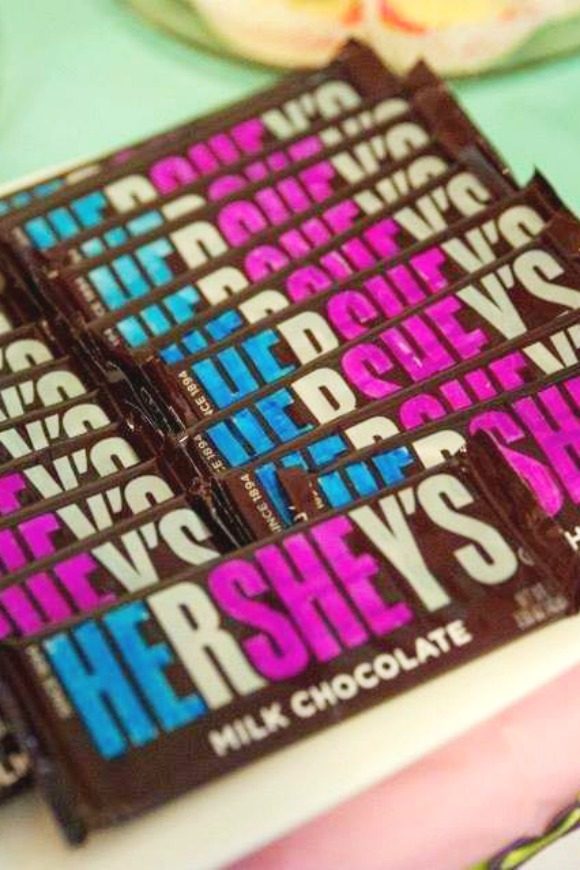 If you're looking for some fun party food ideas for you're gender reveal, you won't want to miss this one! Fill a plate with some adorable baby rattles made out of marshmallows and polka dot paper straws.
All you need to do it stick a straw into a marshmallow, then dip it into some white chocolate and cover it with sprinkles. Finish them off by tying a cute little ribbon and you've got yourself some adorable rattles.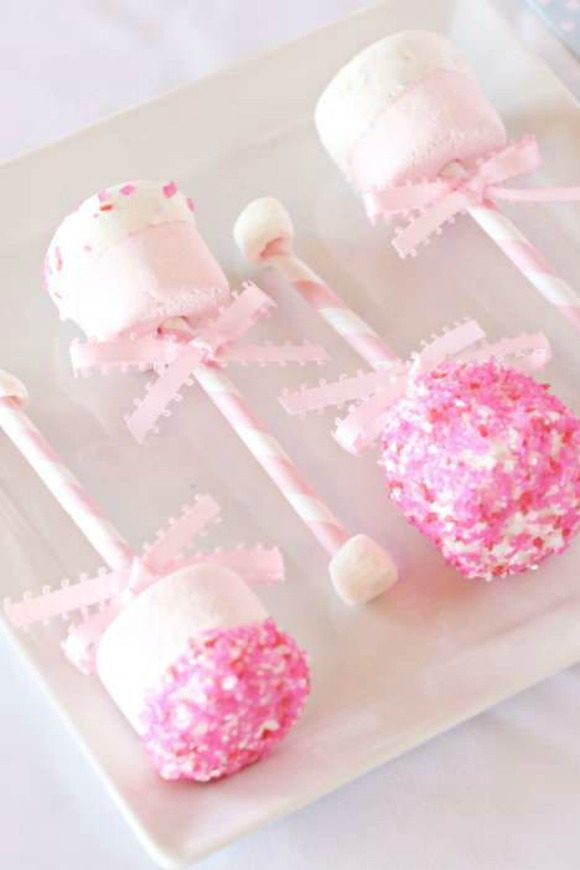 The fun part of any baby shower are the games and we've found an awesome gender reveal one that you are sure to enjoy!
Create a polling station for your guests to cast their vote on the baby's gender. You can even include pink and blue bow pins for your guests to wear revealing their vote.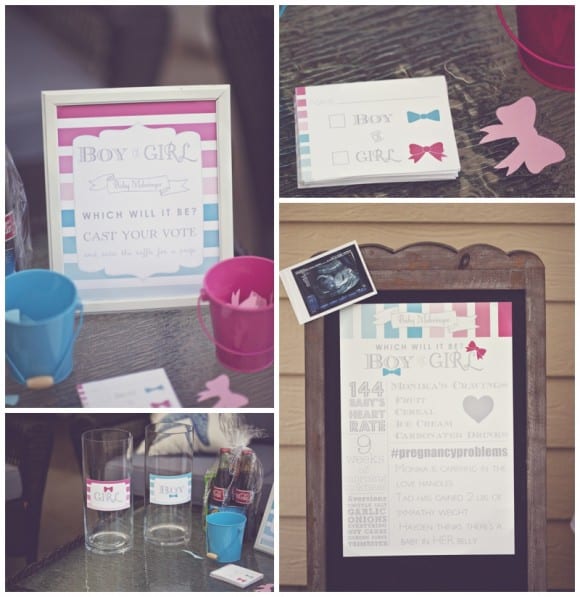 Keep your guests guessing right up till the moment you cut into the cake and reveal the gender of your baby with layers of blue or pink.
You won't believe the look on their faces!!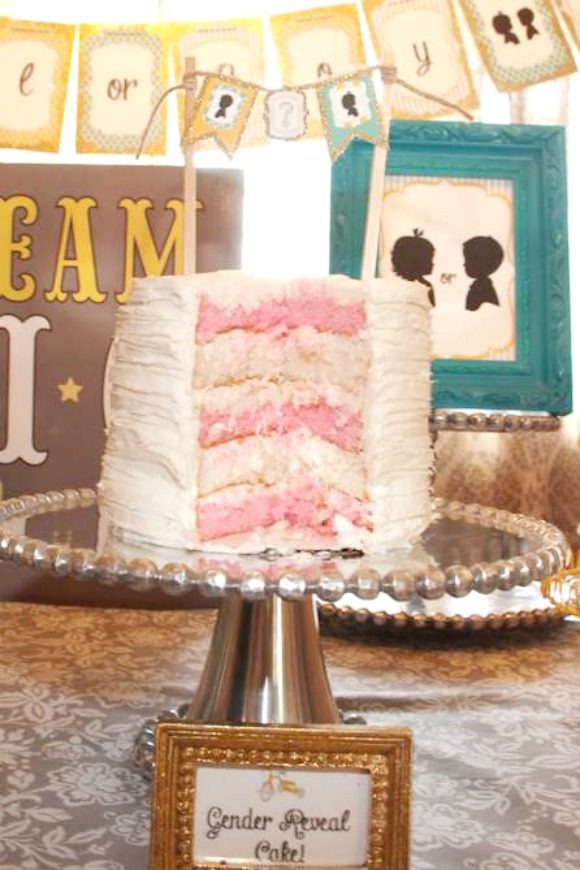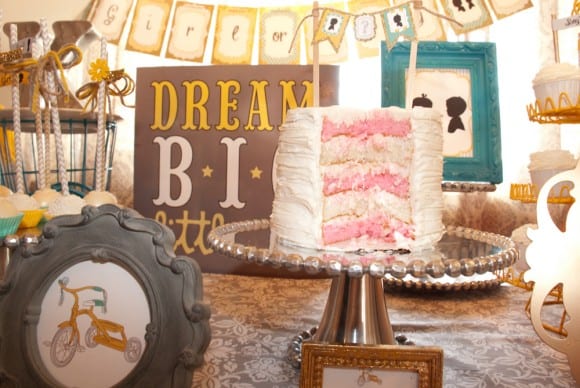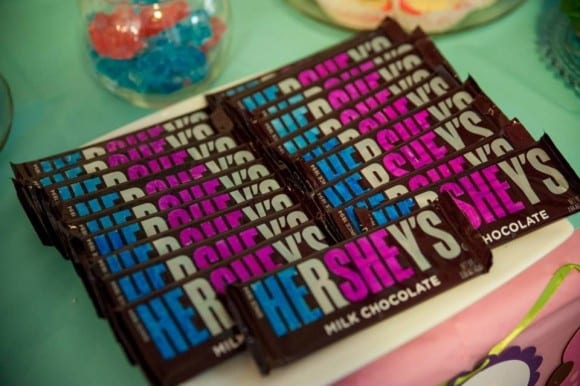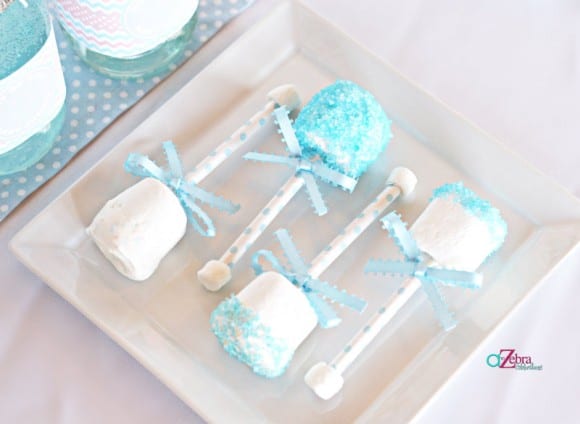 Need more baby shower party ideas?
Need baby shower craft ideas?
Need free birthday party printable decorations?
For more inspiration, check out all the stunning gender reveal baby shower ideas on our site, and check out these gender reveal party supplies from vendors with listings on Catch My Party!