Tiffany & Co. parties are a classic and always popular theme on our site. We've seen Tiffany's parties as girl 1st birthdays, grown up birthdays, bridal showers, and baby showers.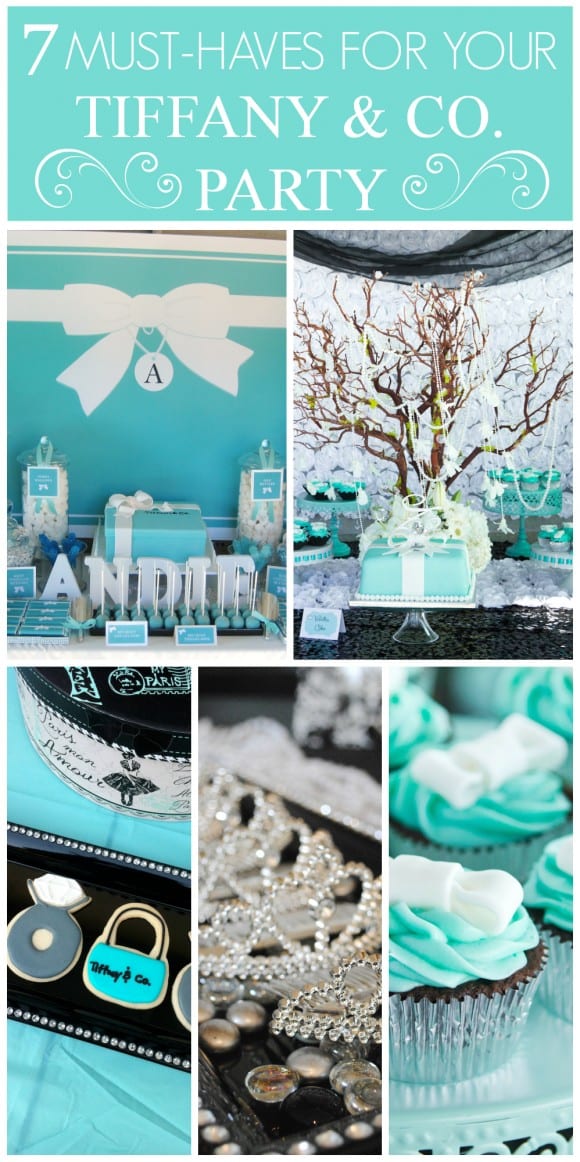 No matter what type of party, here are seven must-have ideas for throwing an amazing one!
Gorgeous Tiffany & Co. Party Ideas
A gorgeous cake created to resemble a Tiffany's gift box is a stunning centerpiece for your dessert table!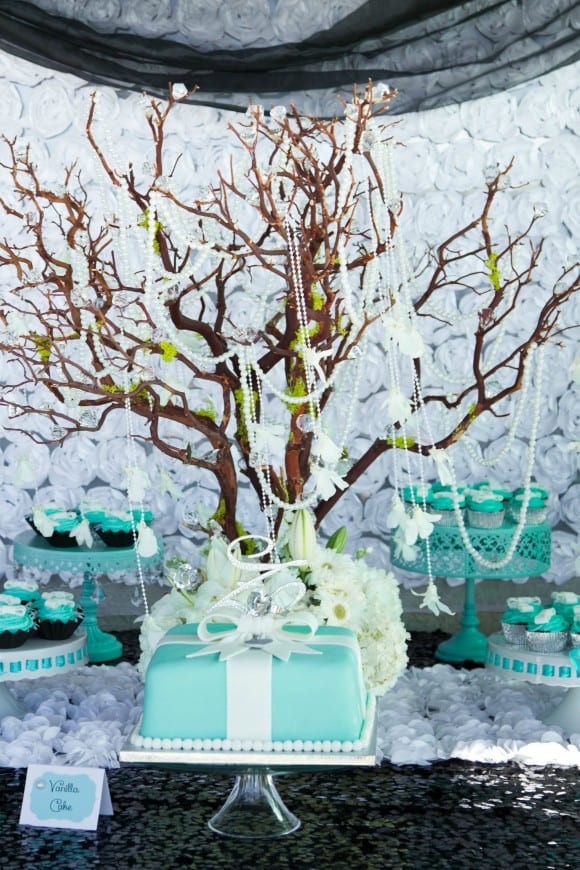 Pearls are definitely a decorating must at a Tiffany's & Co. party!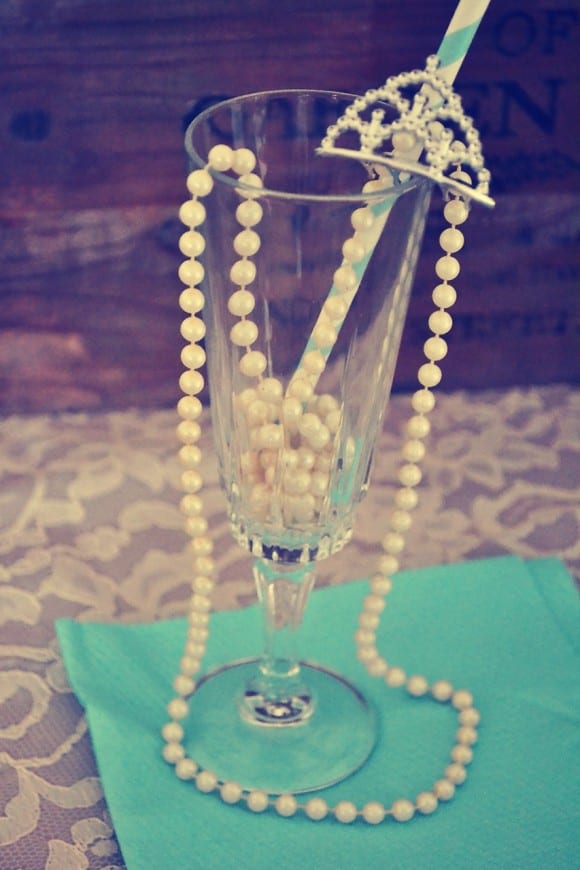 Serve your guests mini cakes decorated just like Tiffany jewelry boxes.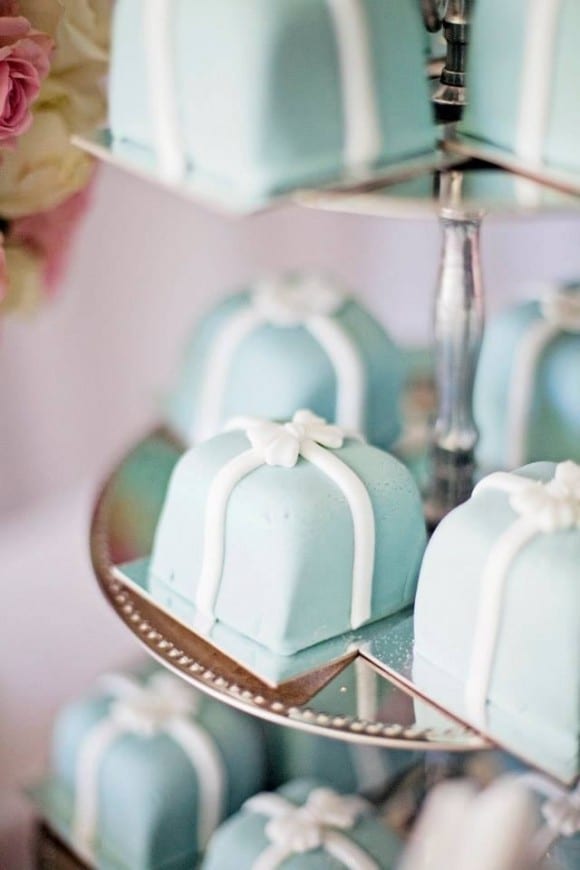 How about setting your dessert table with a backdrop in Tiffany's colors and style!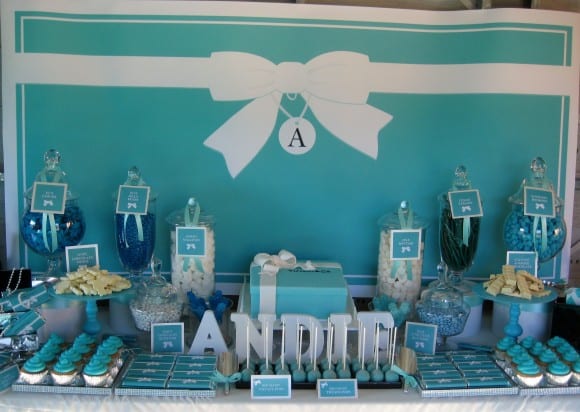 A white fondant bow on a blue frosted cupcake is the perfect treat at a Tiffany's party!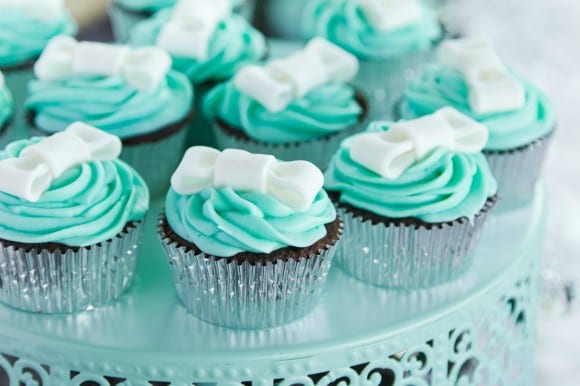 All girls need a tiara when celebrating at a Tiffany's party, just like Audrey Hepburn!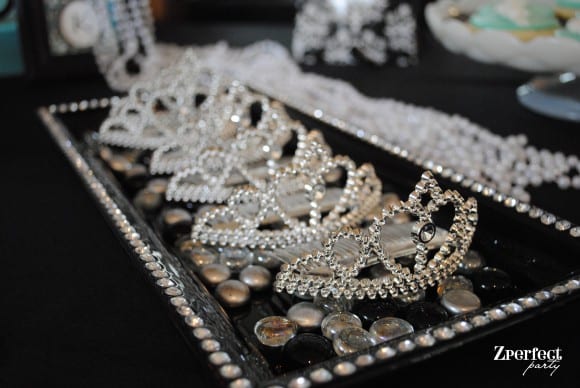 Decorated sugar cookies are made to look like Tiffany's handbags and diamond rings! So fun and fancy!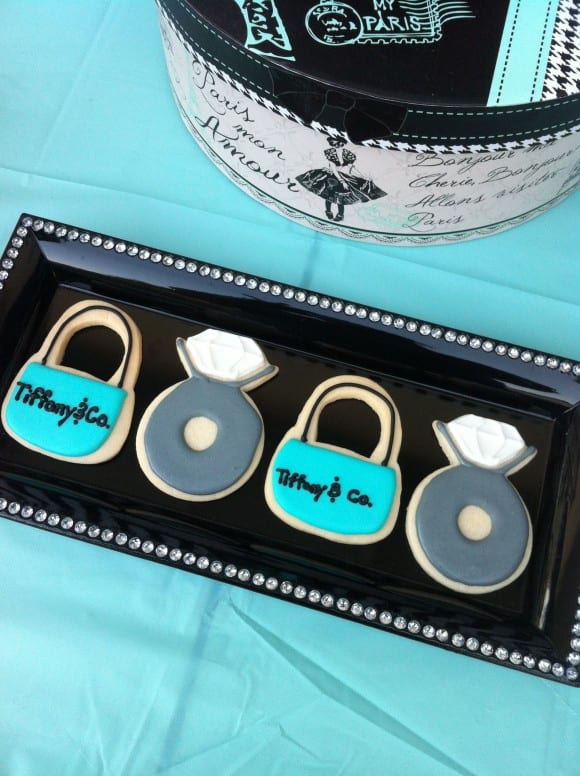 For more party inspiration, check out all these Tiffany & Co. party ideas on our site!
Need more Tiffany & Co. party ideas and inspirations?