How cool are these cardboard playhouses from Way Basics, and how great would they look at a your kid's next party?
Throwing a tea party, add a play cottage…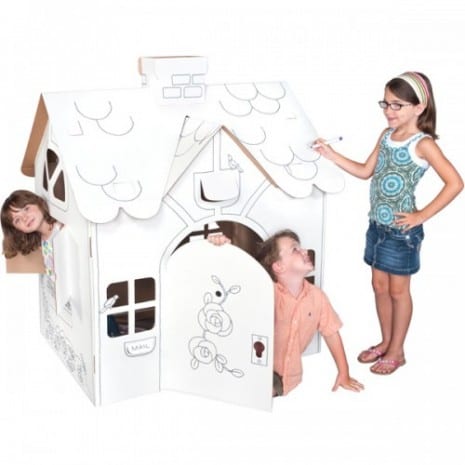 Throwing a princess party? How about this castle and carriage…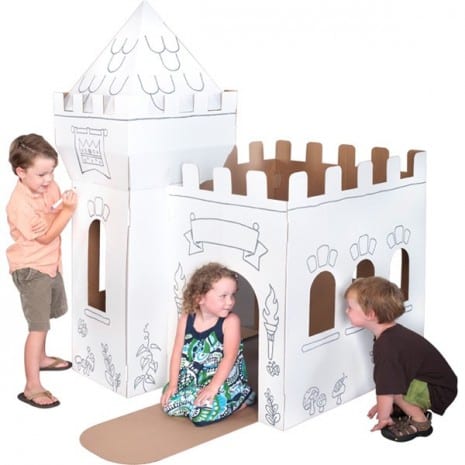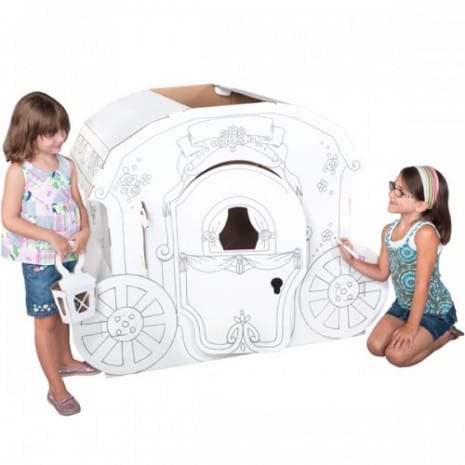 Throwing a rocket party or Toy Story party? How about this rocket ship…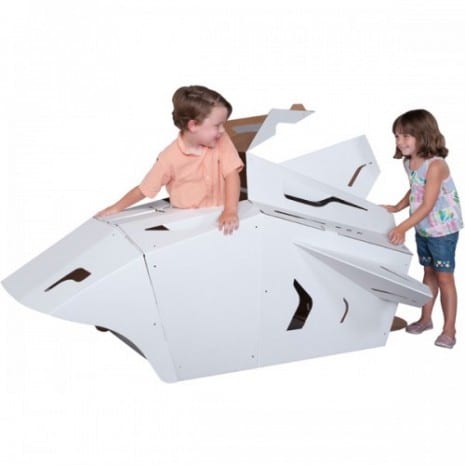 These playhouses are sustainably made from 80% recycled cardboard, and come with a set of four markers for decorating.
What fun!  Sure you could make your own out of an old refrigerator box, but if you don't have the time or inclination, $35 a playhouse seems worth it to me.