Yep, it's officially summer, and I couldn't be happier! There's something about the warm weather, the long days, and the laid back vibe, that really speaks to me.
Being both entrepreneurs and parents, my husband and I don't get a lot of relaxing evenings together.
So it was such a treat to have a night where we could sip delicious wine, eat yummy food, and really enjoy each other's company. No one makes me laugh like my husband!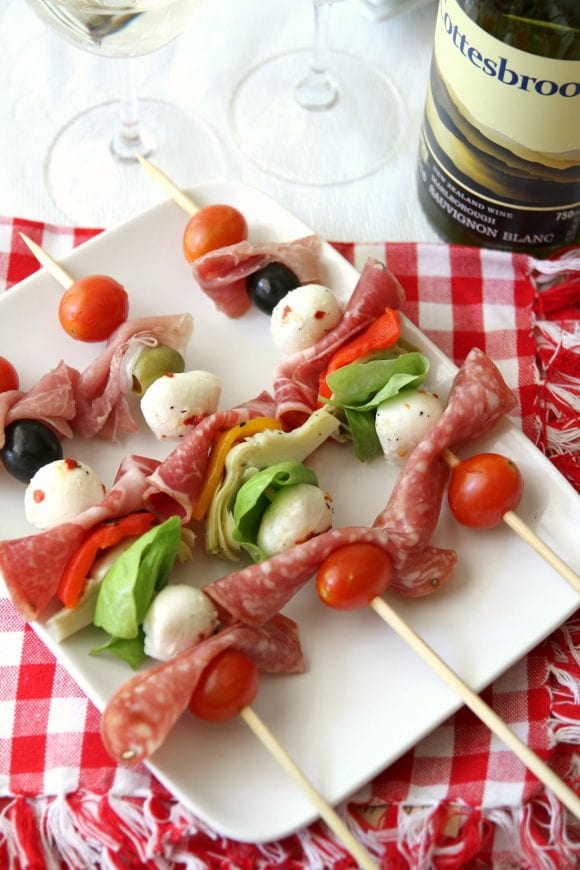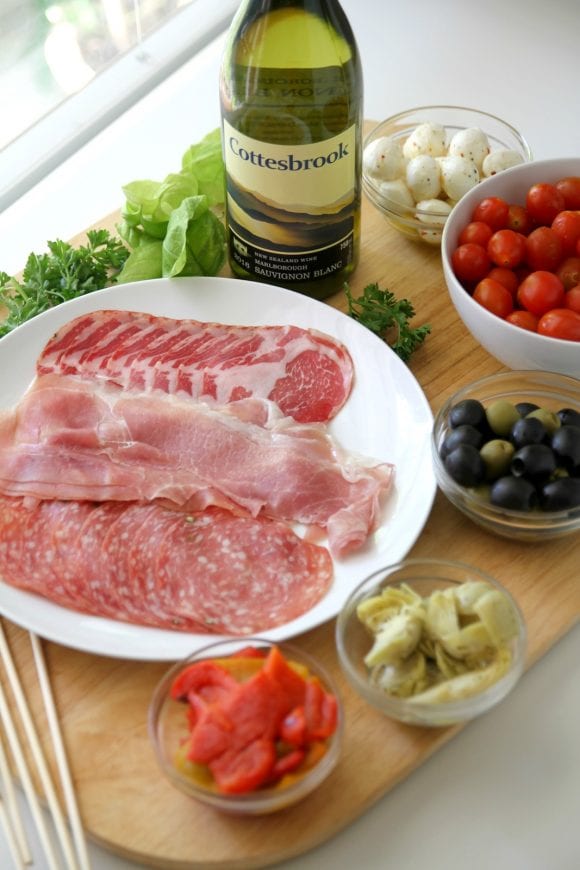 But first, I need to tell you about my antipasto skewers… These couldn't be easier, and because they're served cold, they make the perfect summer appetizer. I made these in about 10 minutes.
Antipasto Skewers
Ingredients:
Prosciutto
Italian salami (2 types)
Cherry tomatoes
Whole milk mozzarella ( doused in olive oil with a touch of black pepper, cayenne pepper, and salt)
Black olives
Green olives
Roasted red and yellow peppers
Marinated artichoke hearts
Fresh basil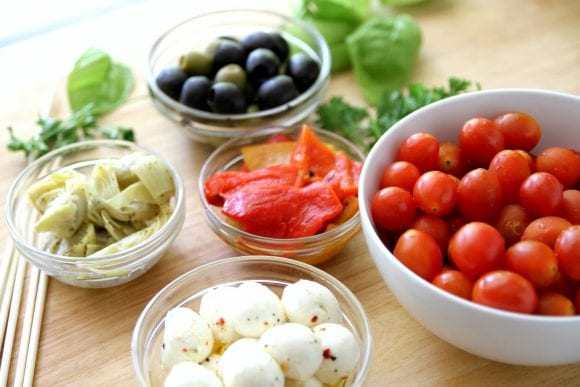 Even though antipasto means "before the meal," I wanted my antipasto skewers to feel like a meal, so I added lots of prosciutto, salami, and mozzarella.
The mix of colors, textures, and flavors worked — they tasted salty, creamy, crisp, fresh, and rich. And it's always fun to eat with your hands, especially while enjoying a great glass of wine.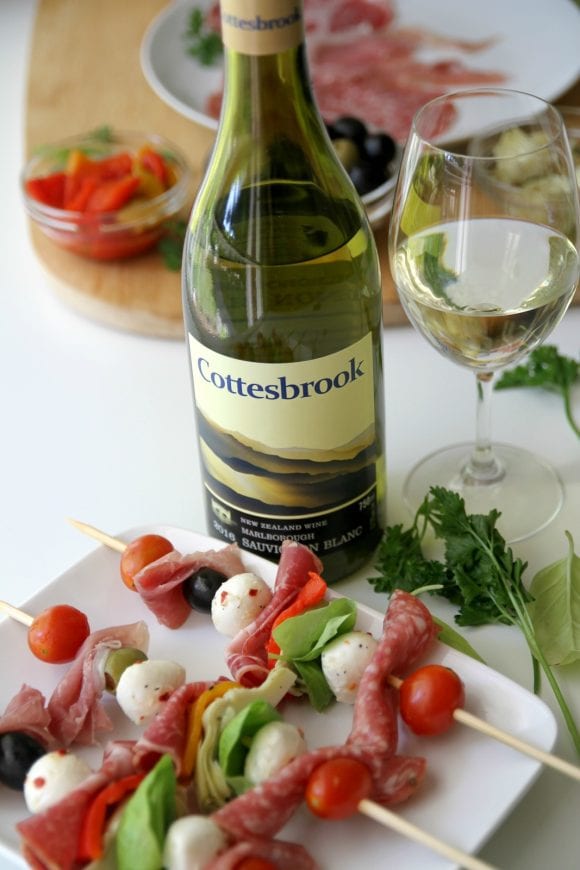 Now let me share a little more about the wine. If you like citrus and pineapple notes, minerality, and zing, this is the wine for you. This is my favorite wine profile, so I will be buying more!
My husband and I had the perfect, easy night!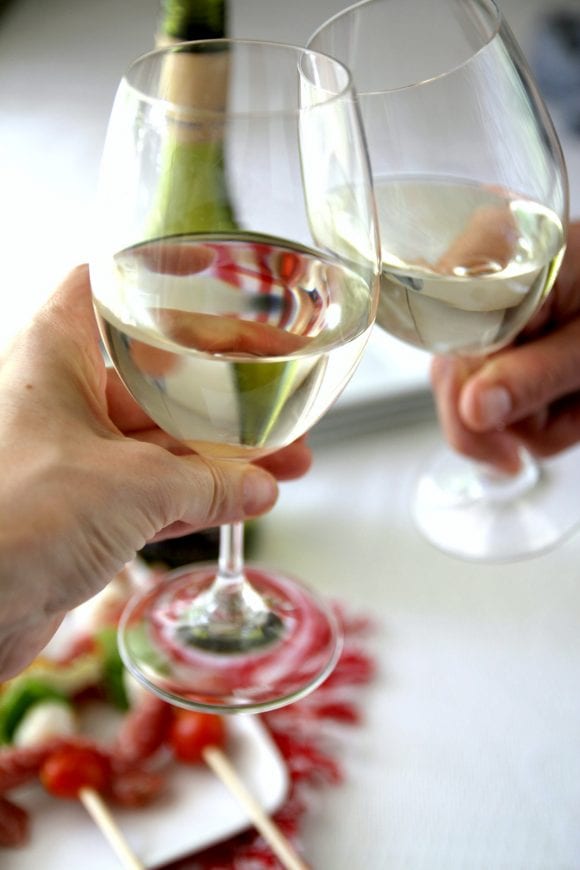 Save