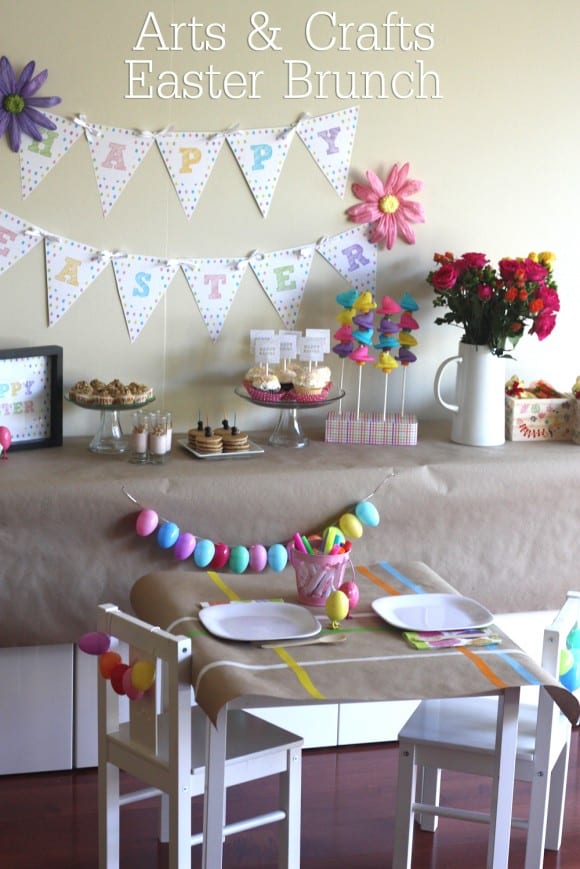 I was asked by Target to create an Easter brunch table. Okay, how fun was this assignment. 🙂
My inspiration for the table was kraft paper. It's one of my favorite papers and we use it all the time at our house. We use it to wrap presents, for my daughter to scribble on, paint on, and draw blueprints for her elaborate inventions. I also use it as any sort of messy, sticky craft project backdrop so my floors don't get ruined.
I love how it looks. It's plain but tough, and screaming out to be embellished!
My first purchase at Target… two rolls of kraft paper. I wanted my table to be kid-friendly, fun, casual, and colorful.
I also bought a lot of other fun stuff on my shopping spree. I strung plastic Easter eggs on wire, then inserted the wire into my kraft paper and coiled it behind so it would stay put.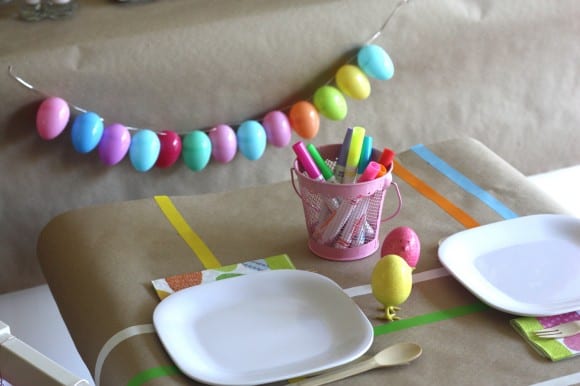 I also used the plastic Easter eggs to decorate the kids' chairs.
I added stripes of colored tape to the kraft paper to make it more festive, and also put out a bucket of markers for the kids to go to town.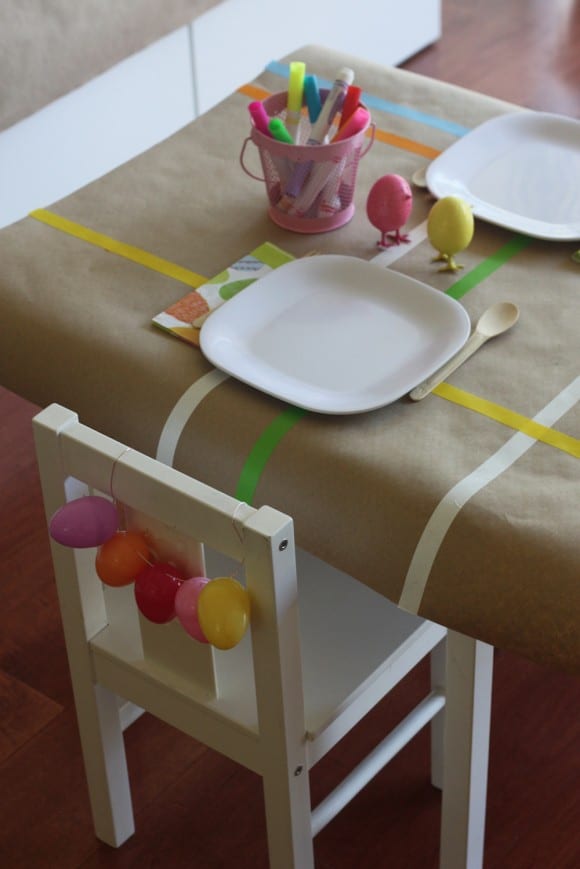 I asked my friend Michelle from Printabelle to design a set of free Easter printables. I love what she came up with, and we'll be giving the set away on our blog tomorrow.
All the little decorations, like these cute chick eggs and the paper flowers I used on the banner, were from Target, too.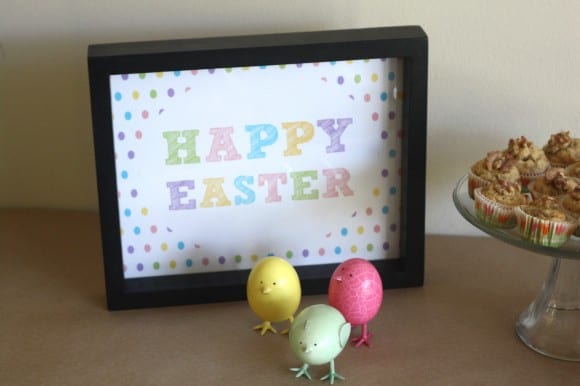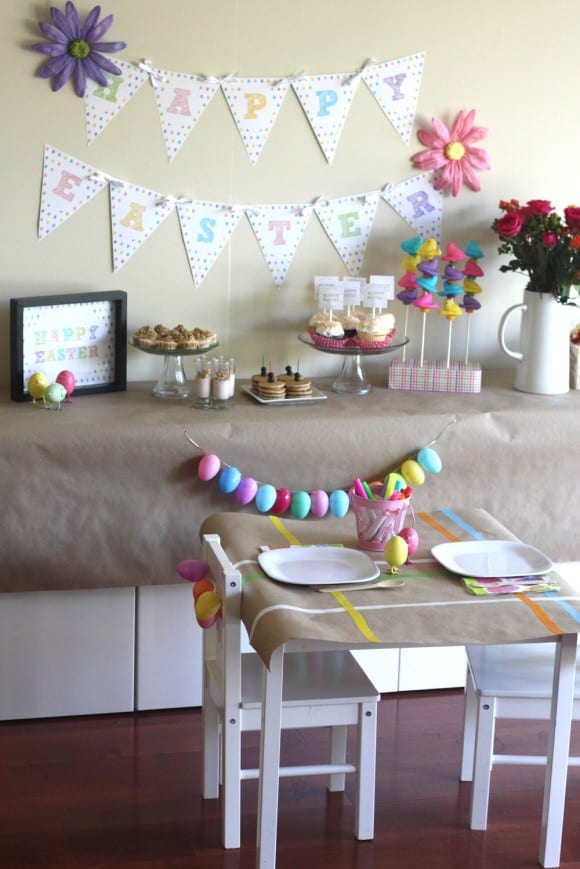 For food, I wanted to keep it simple. We used our recipe for mini banana muffins.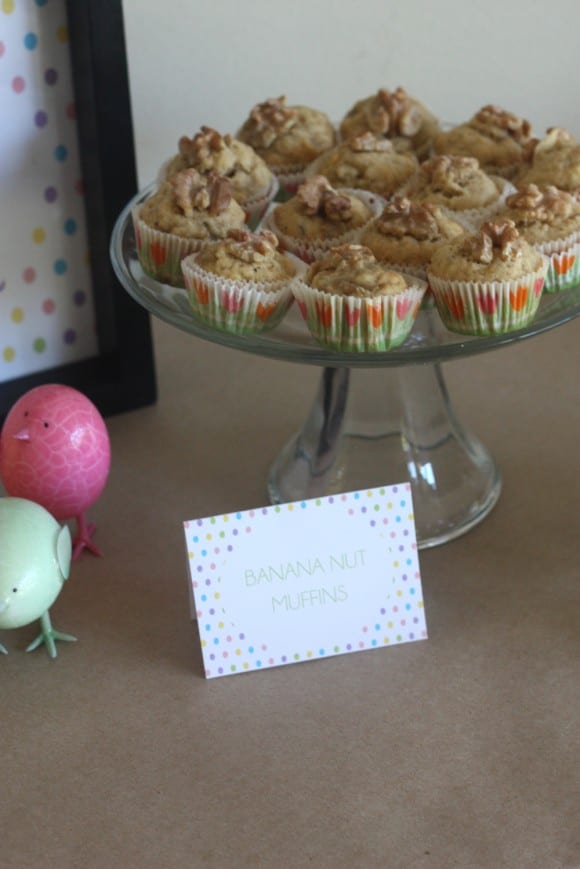 I also served yogurt parfaits, mini pancakes, and of course…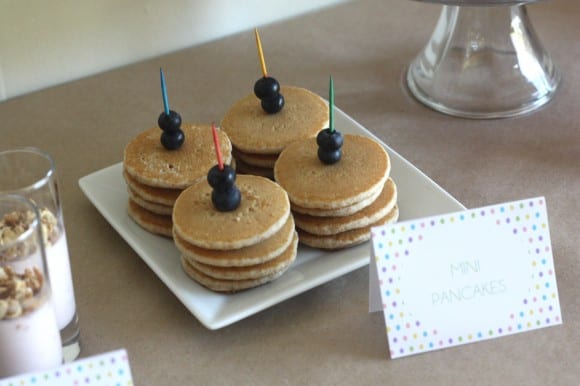 …cupcakes! I embellished them with printable cupcake toppers and Easter nonpareils.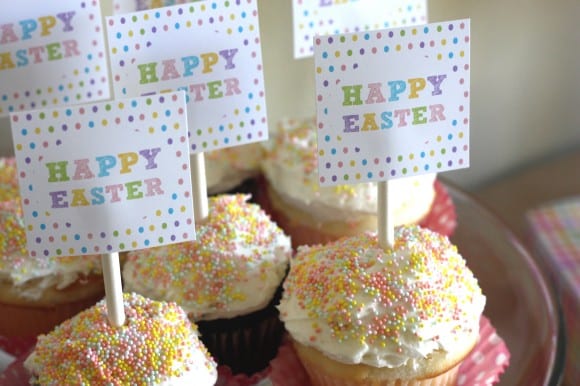 Plus, I couldn't do Easter without flowers, so I put a bouquet of fresh baby roses into my new white pitcher.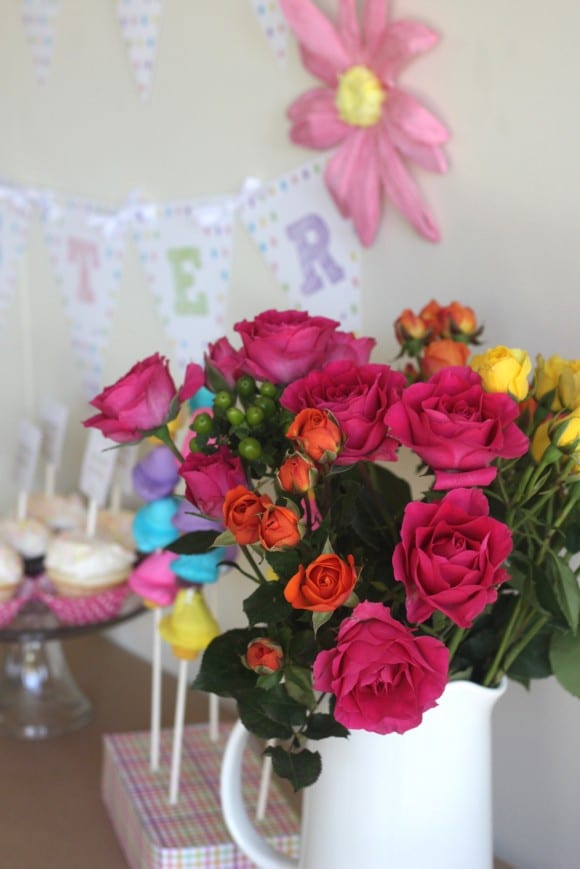 For favors, I embellished these wooden boxes and stuffed them with yummy Easter chocolates.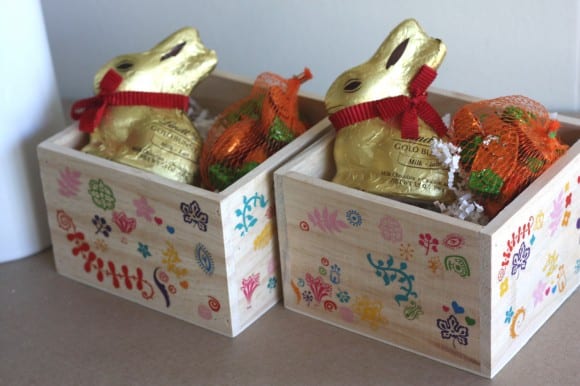 I'm also a huge fan of Peeps, so I bought packs of Peeps in all different colors, and made these Peep pops using Sweet Tarts Gummies.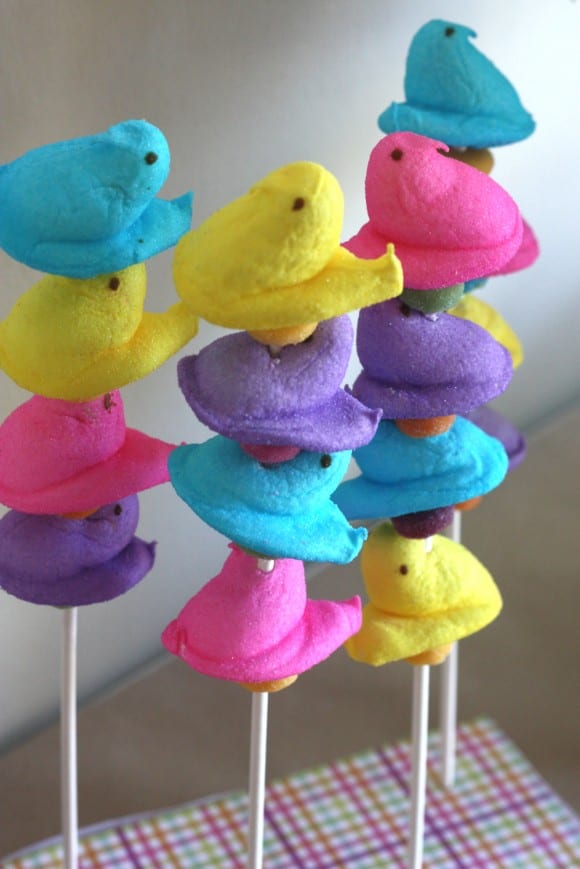 And for a simple activity, I hung up a big piece of kraft paper, put out a bucket of colored chalk, and told the kids have fun. I love parties where the kids are encouraged to write on the walls!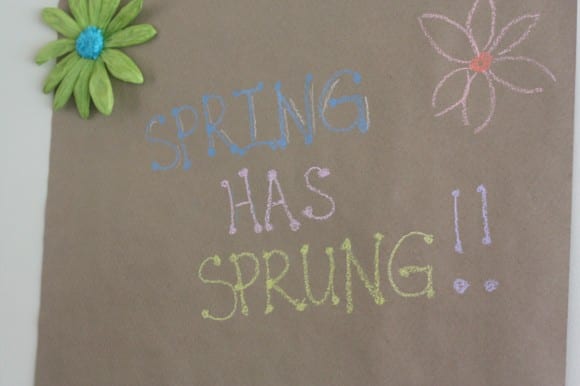 I hope you like what I put together. It was a lot of fun!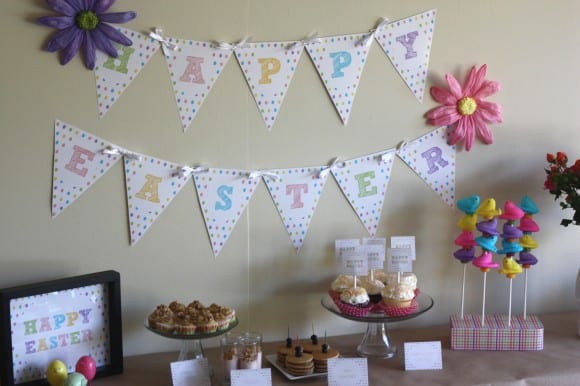 It's Time for Springtime.