Have Fun with These 12 Awesome Super Mario Party Supplies!
With so many video games out today, kids keep coming back to the old school favorite, Super Mario, with all it's classic characters from the 80's! It's such a fun game for kids, and adults a like, making Super Mario parties are really popular theme here on CatchMyParty.com. So, to help you prepare for a fun packed birthday and aim for a high score, check out these 12 awesome Super Mario party supplies!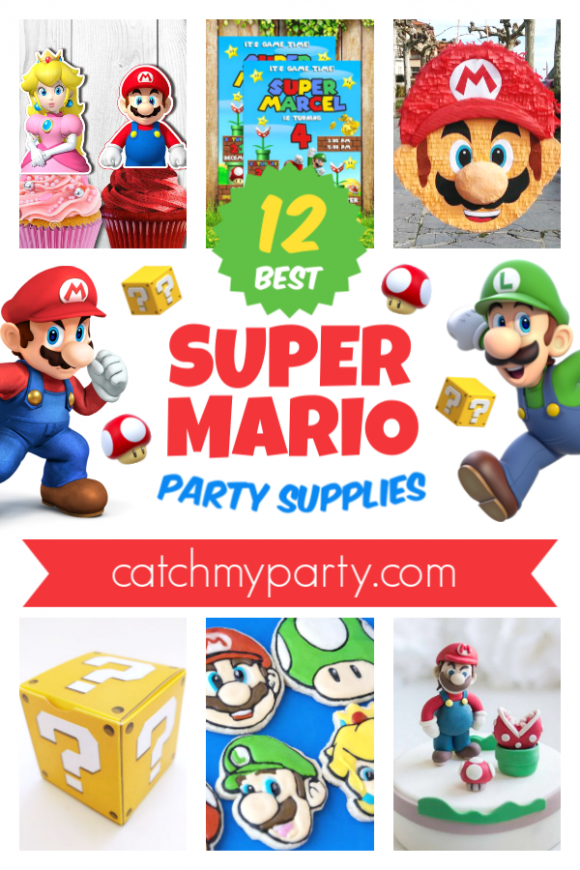 We've found ideas for Super Mario invitations, cupcake toppers,  Super Mario party favor boxes, Super Mario cookies, decorations, and so much more!
Have Fun with These 12 Awesome Super Mario Party Supplies!
Power up your Super Mario birthday with this cool party invitation.
Designed just like the interface of the game, it's an awesome way to get your guests excited about what's to come.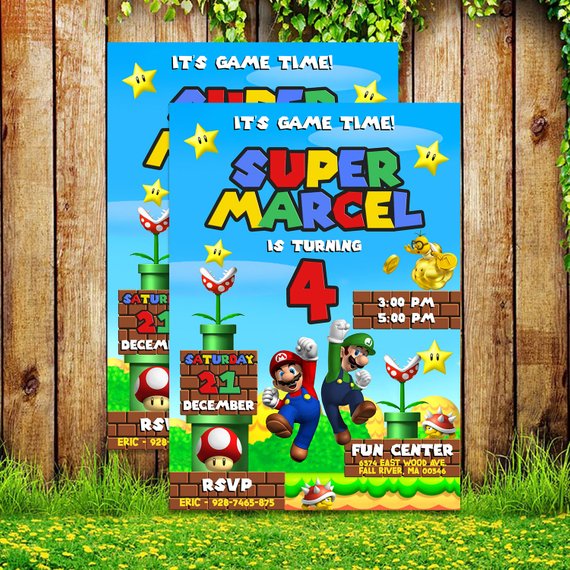 A chalkboard poster is a great way to mark your child's major milestones up until his birthday, such as his favorite toys, tv shows, foods etc.
It's also an awesome Super Mario party decoration that looks fantastic on a wall or placed on the dessert table. It double s up as a fantastic keepsake you can place in your child's bedroom too!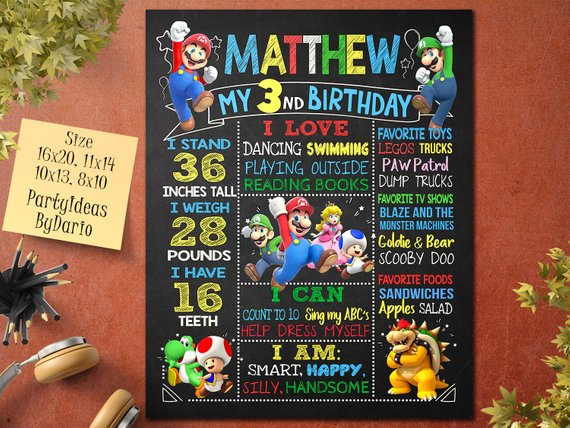 Transform a regular birthday cake into a Super Mario show stopper with this fun fondant cake topper!
The pack comes with all that you need. A fondant Super Mario, a carnivorous plant and a mushroom. All just waiting to be placed on the top of your birthday cake.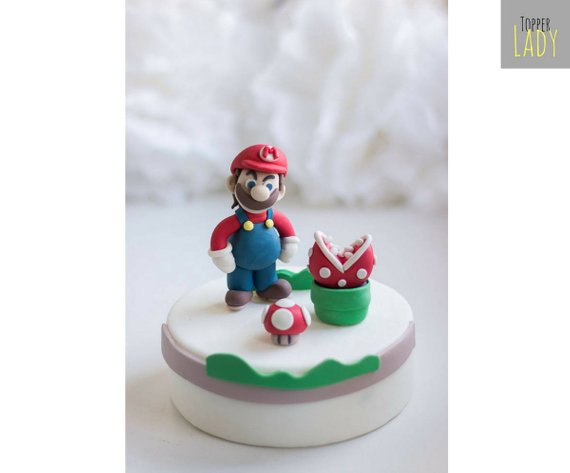 Easily transform a bunch of plain cupcakes into Super Mario themed ones by simply adding one of these cool toppers.
Take them to another level by adding them to a cupcakes with the same color frosting as the topper.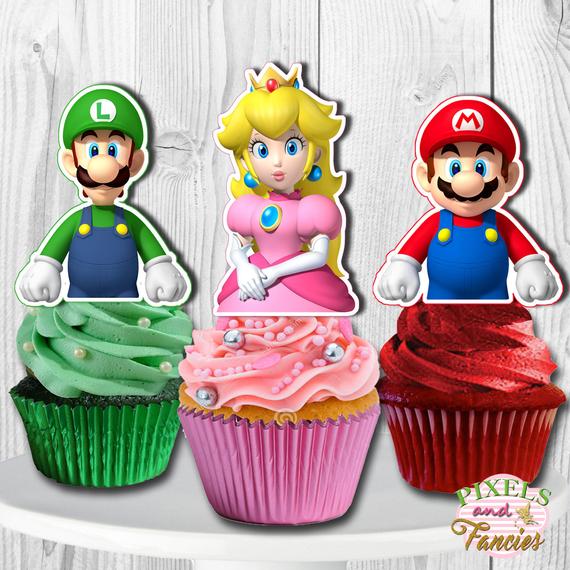 Kids are gonna go crazy with a plate full of these excellent Super Mario inspired sugar cookies!
This pack includes 2 Super Mario's, 2 Luigi's, 2 Princess Peaches, 2 Goomba's, 2 red Mushroom and 2 green Mushroom. What makes them especially cool is that they are gluten-free!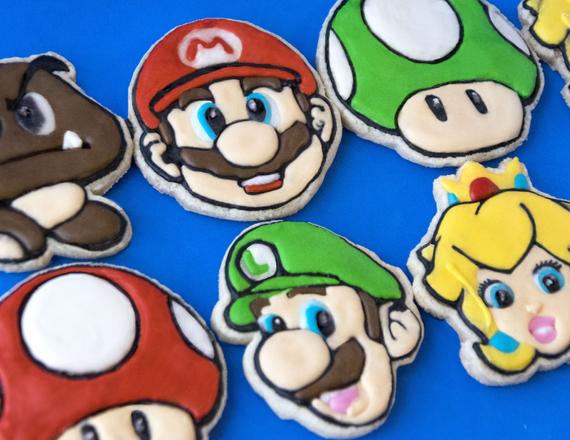 Help your guests feel like actual players in a Super Mario game with this fantastic backdrop.
You've all your favorite Super Mario characters in the backdrop and it can be personalized with your kid's age.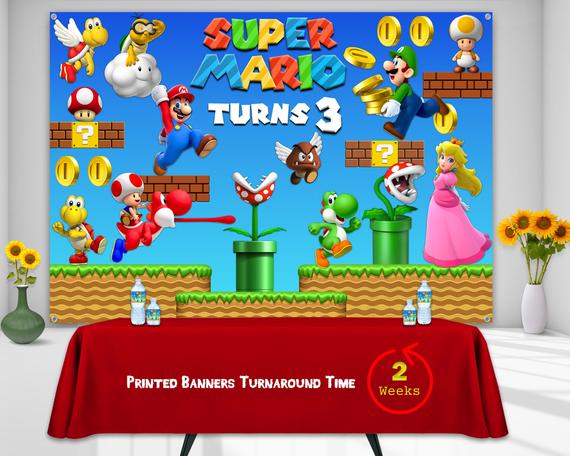 Bring the video game to life with this incredible life size Mario balloon.
Kids are going to love it and it's a great photo booth prop too!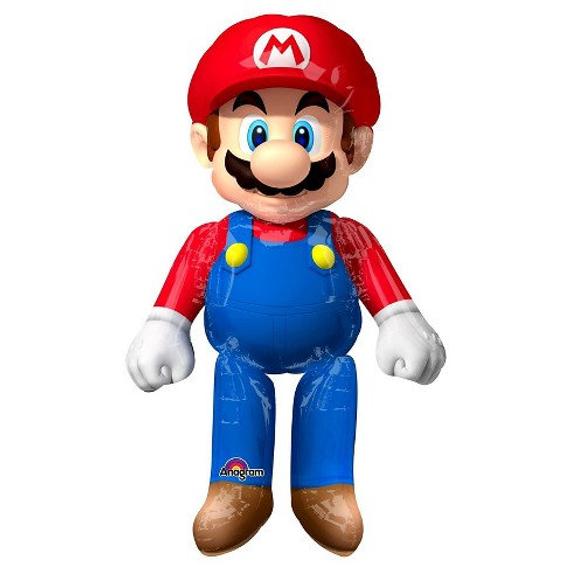 Check out this awesome Super Mario pinata!
Your guests are going to have a blast bashing it to bits. Imagine the look on your guests faces when they see loads of gold chocolate coins falling from the sky.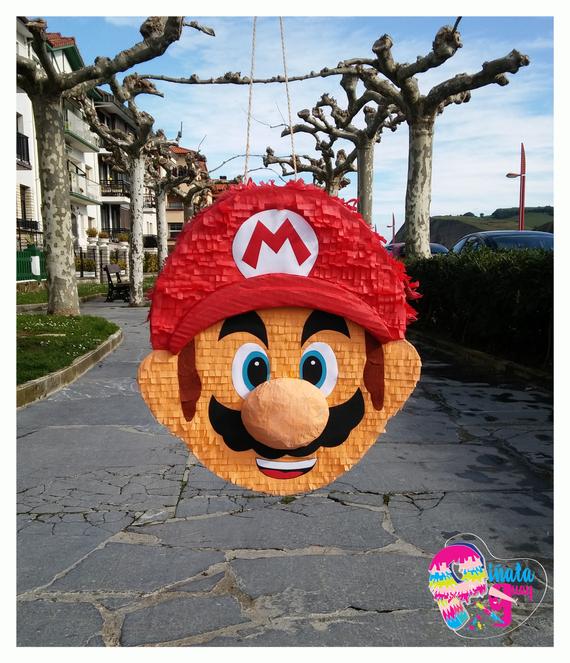 This Super Mario hat is a great addition to a Super Mario outfit for the birthday boy, or it can be a cool party favor for guests to take home with them.
Either way, it'll always double up as a great Super Mario photo booth prop too!

Take your party to the next level with this cool mix of Super Mario photo booth props!
Your guests are going to have so much fun fooling around while you take awesome pics.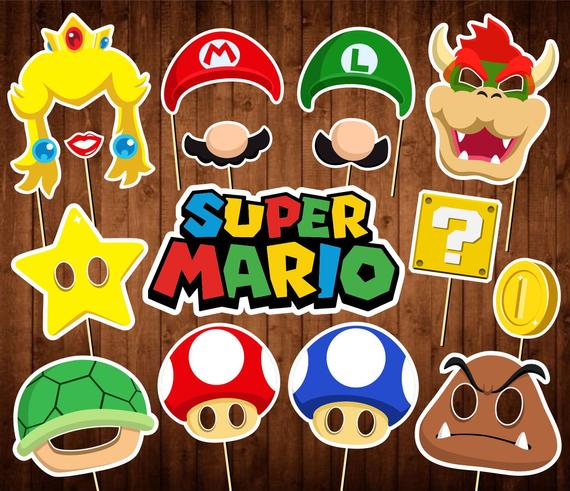 Keep your guests busy with this fun Super Mario Bingo party activity. It features Mario, Luigi and a bunch of other characters and objects from the game.
To play  someone must call out a character or object, and if it is on a player's board, then its square may be covered with a card. The first player to complete a a row or a column, must yells out "bingo!" to win the game.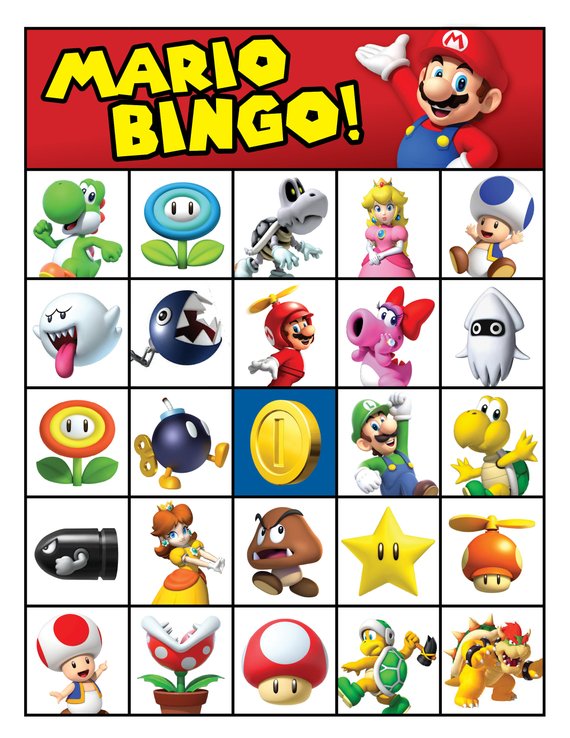 Declare game over by sending your guests home with a party favor mystery box full of goodies, such as gold chocolate coins, for instance.
Whatever you put in it you can bet the kids are going home with a smile on their face!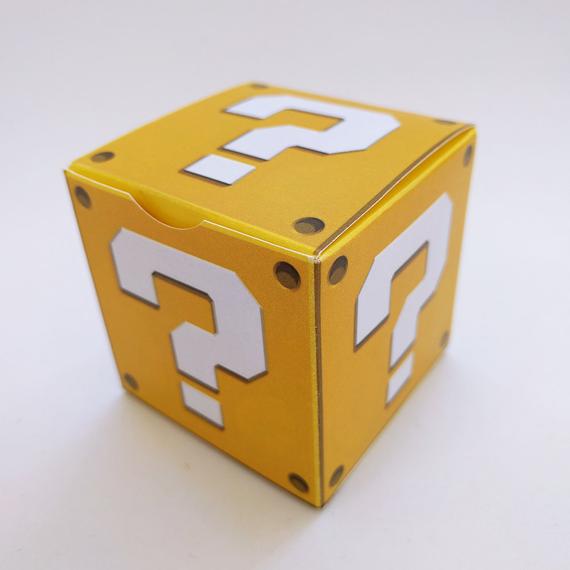 Need more Video Game party ideas?
Need more video game party printables?
For more inspiration, check out all the stunning Super Mario party ideas on our site, and check out these Super Mario party supplies from vendors with listings on Catch My Party!
**Some of these links may be affiliate.