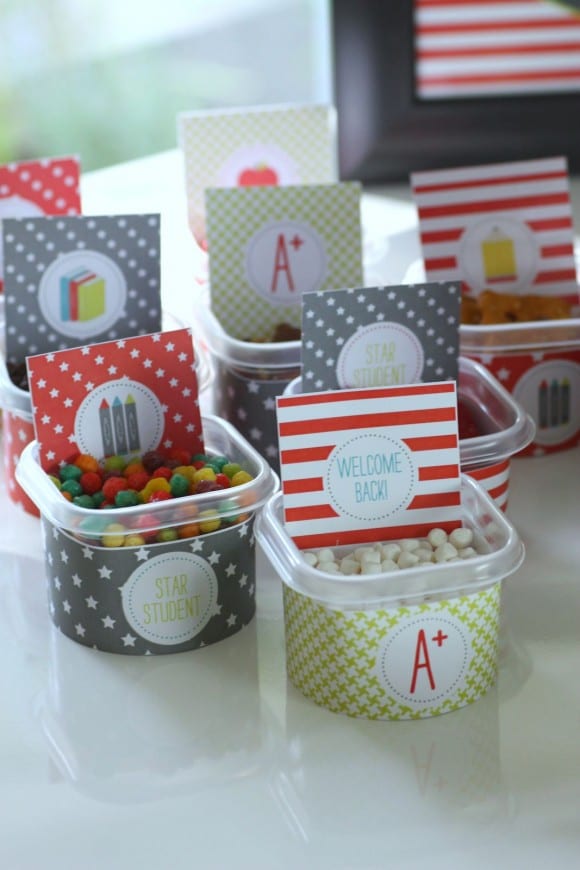 My daughter started school last week, and while it all went well, she was definitely a little blah this weekend. I think she was exhausted from the excitement. I've learned over the years that when there is a high, there is usually a low to follow.
So I wanted to come up with a fun way to celebrate back to school, and decided to put together a DIY pudding bar. When Lainey saw me on Sunday, starting to set up this back to school pudding bar, and she knew it was just for her, she pepped up and dove in to help.
First we put out our vanilla, chocolate, and butterscotch puddings.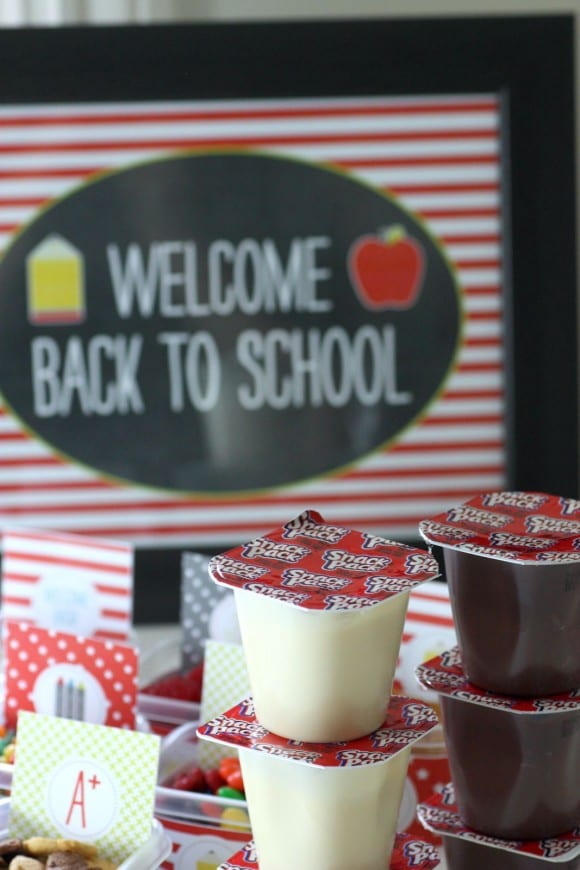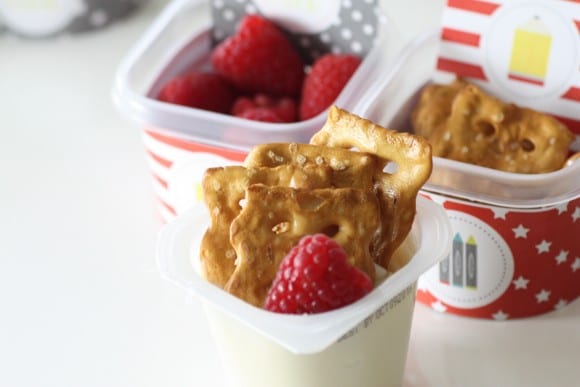 Then in small plastic containers, we put out mix-ins. We picked all of our favorites: mini chocolate chips, mini marshmallows, pretzels, raspberries, Trix cereal, mini graham crackers, M&Ms, and Lainey's favorite of favorites… candy eyes, mustaches, lips, glasses, and bows.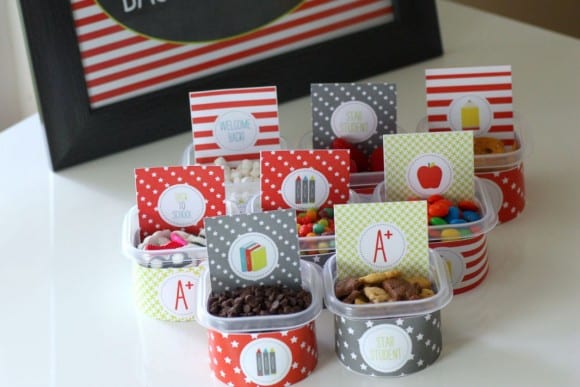 I also decorated each container with these free back to school printables from our site, which was simple to do. I printed them out, cut them out, and used a little tape to affix.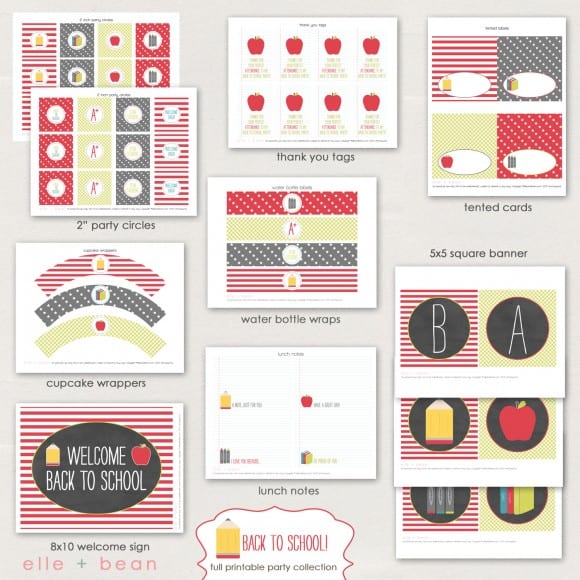 So here were my two favorite combinations…
The first was my sweet and salty vanilla pudding with pretzels and raspberries. This one was mine.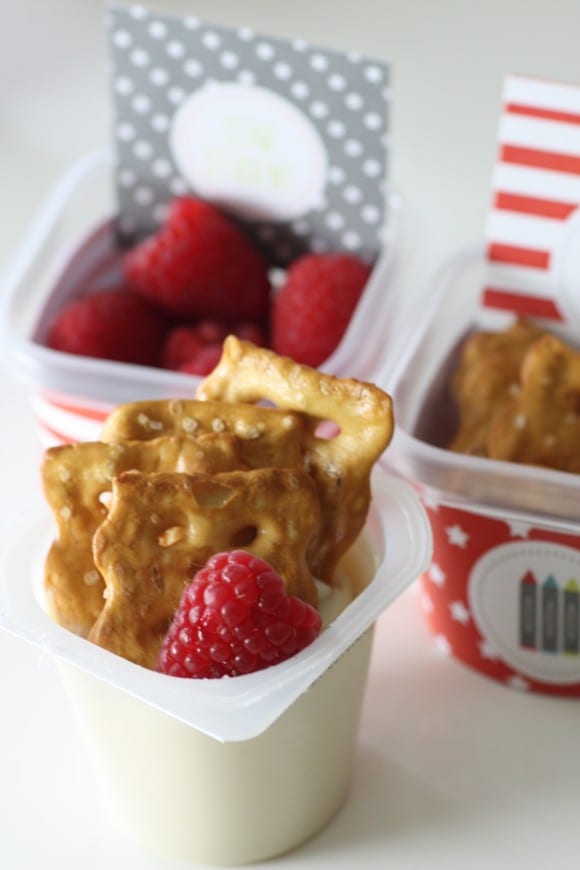 And my second favorite was my s'mores chocolate pudding with mini marshmallows, mini graham crackers, and mini chocolate chips. Dad ate this one.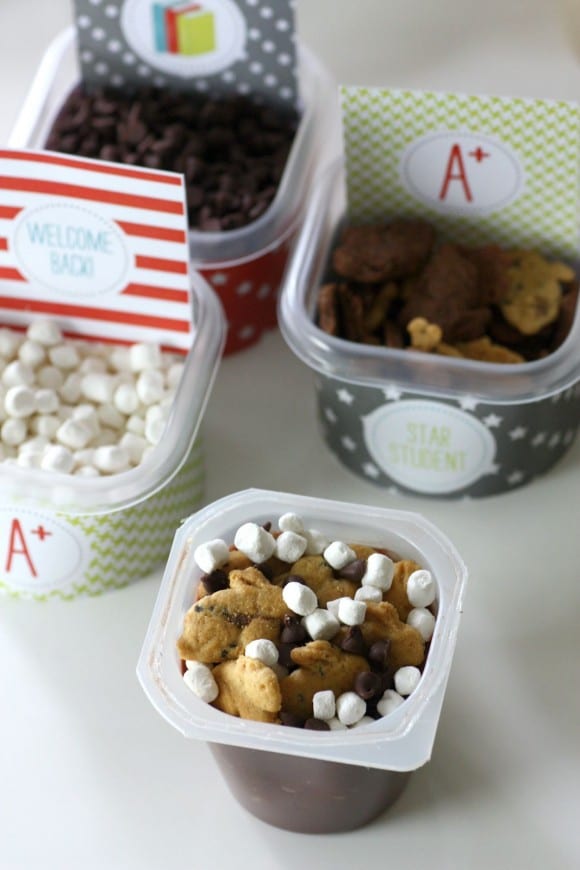 Now for Lainey's favorites. This sweet girl…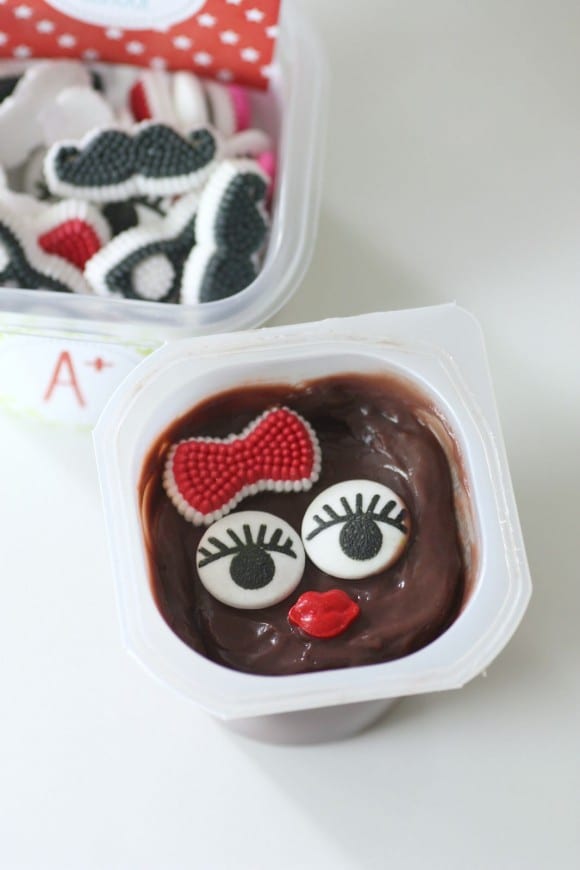 And this guy with glasses and mustache…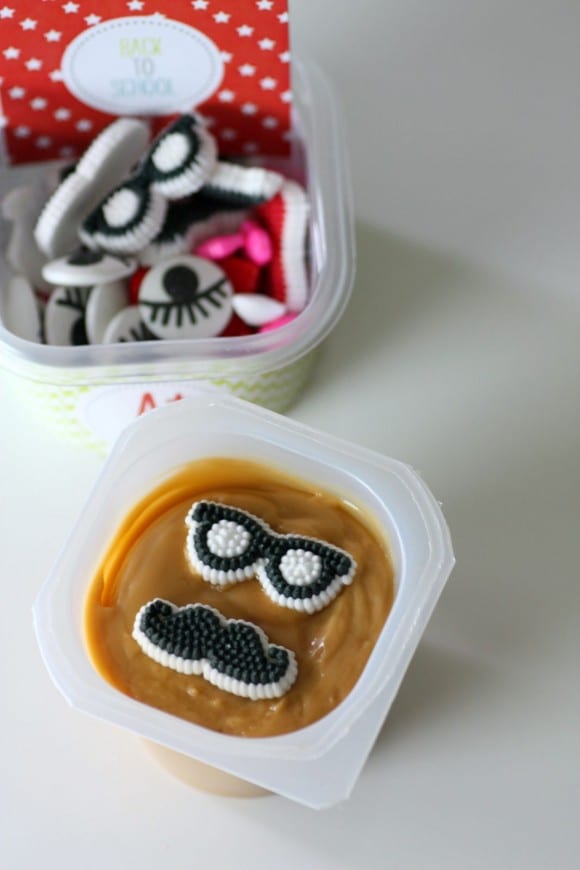 Well, this was the final one she made, so she told me to tell you it was her absolute favorite. 🙂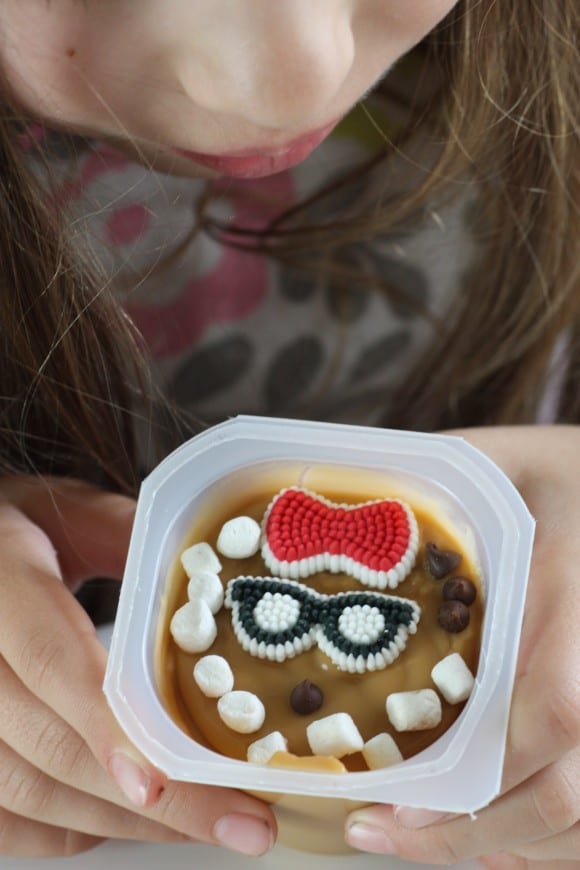 For more inspiration, check out these back to school parties on our site and our collections of free back to school printables!