It's that time again! My daughter goes back to school two weeks from today. Third grade, here we come!
To get your kids ready and excited for back-to-school, we put together some great back to school party ideas to inspire you. We've included party foods, free printables, fun decorations, party favors and more. So let's get into it…
We absolutely love this idea. This "cake" is made out of school supplies and would make an awesome table centerpiece, then rip it open at the end and send your guests home with some brand new school supplies.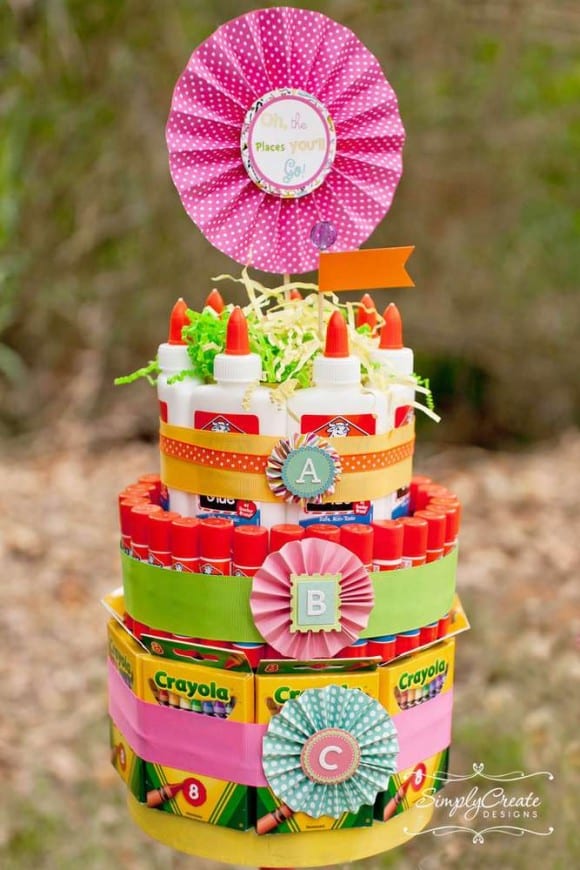 Apples and rulers decorate this budget friendly welcome wreath!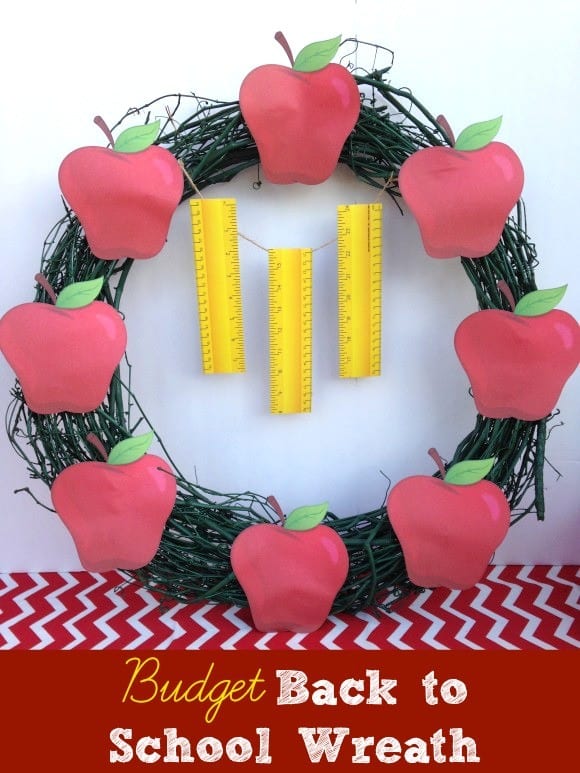 This school-themed party printable set includes a party welcome sign, cupcake and drink wrappers, lunch notes, favor tags, and lots more!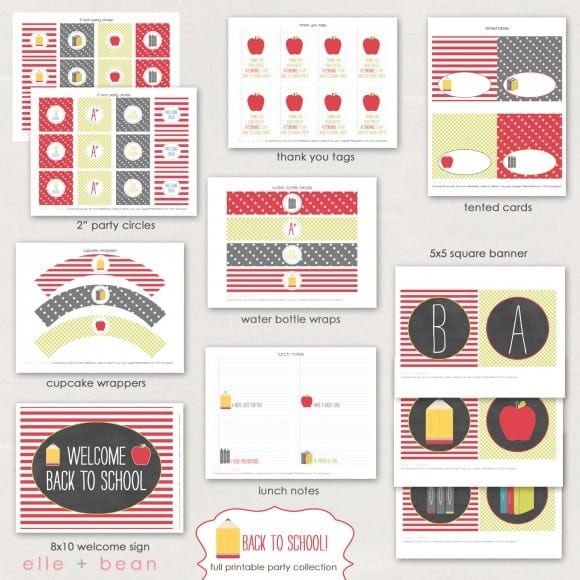 We've got the template to make these party favor snack boxes. Fill them with treats and send your guests home with them.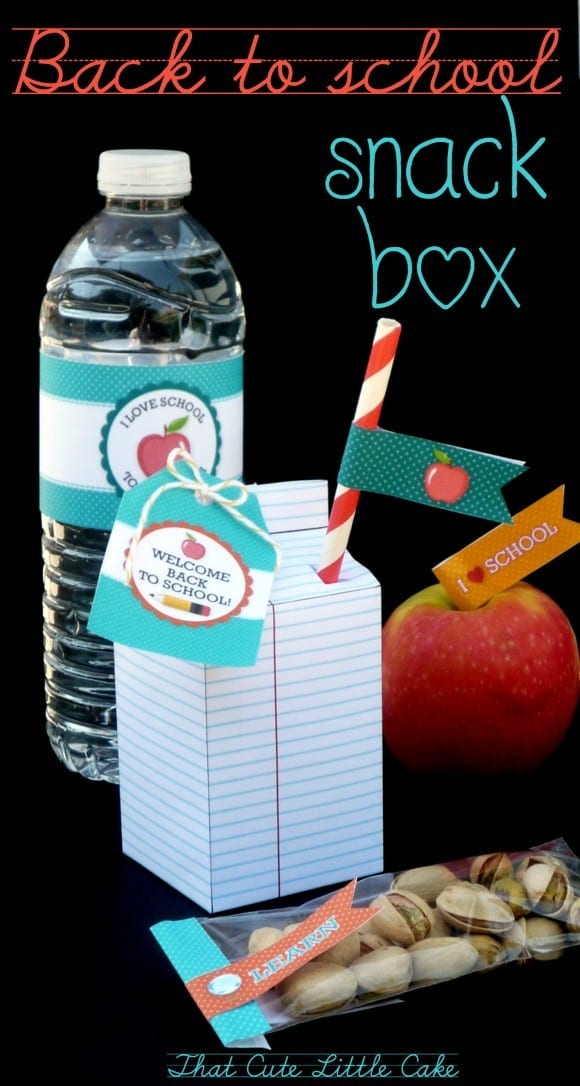 Colored licorice and chocolate chips make fun, edible pencils!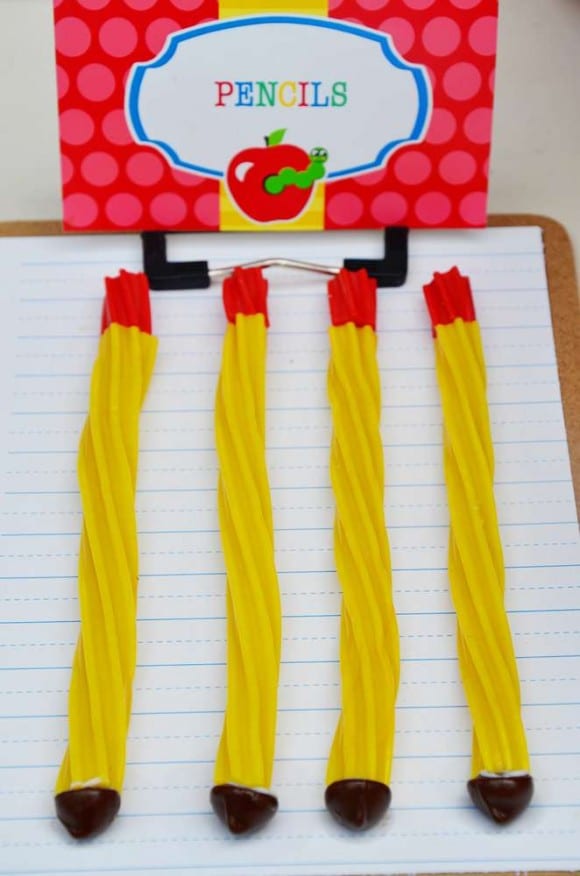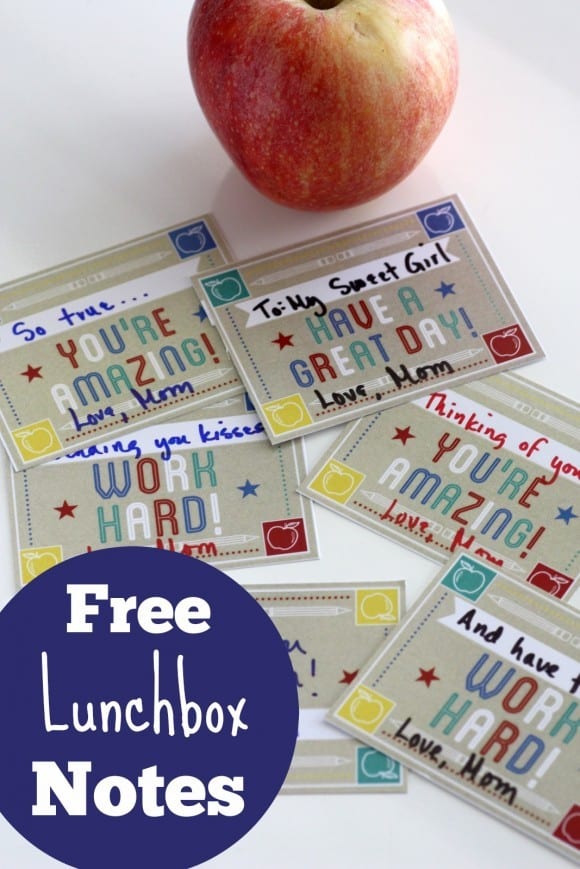 Print out some free lunch notes for your guests and your own kids. Then send your kids to school with these during their first week. It's like a warm hug in the middle of their school day.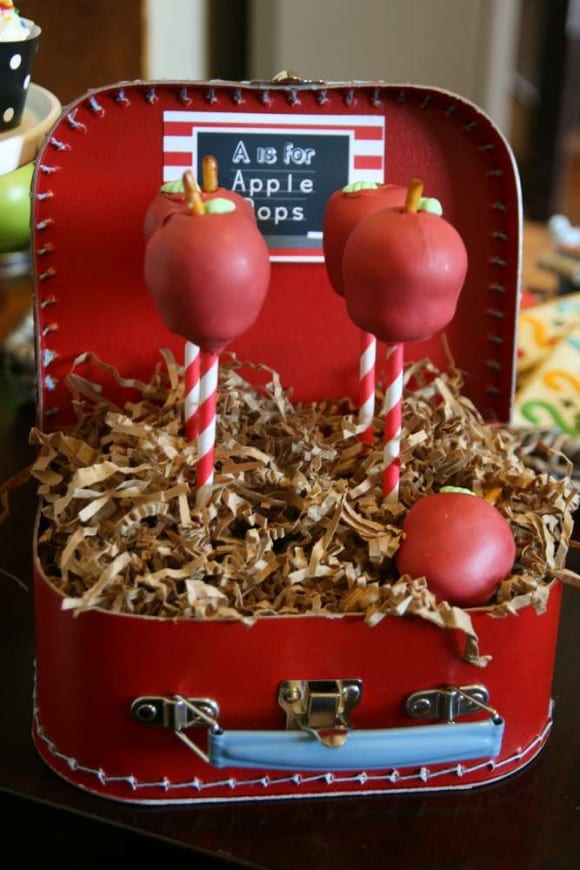 Your party guests will love these apple cake pops on striped paper straws! We have our own apple cake pop tutorial here.

Get inspired with this amazing, colorful, and budget-friendly back to school party ideas!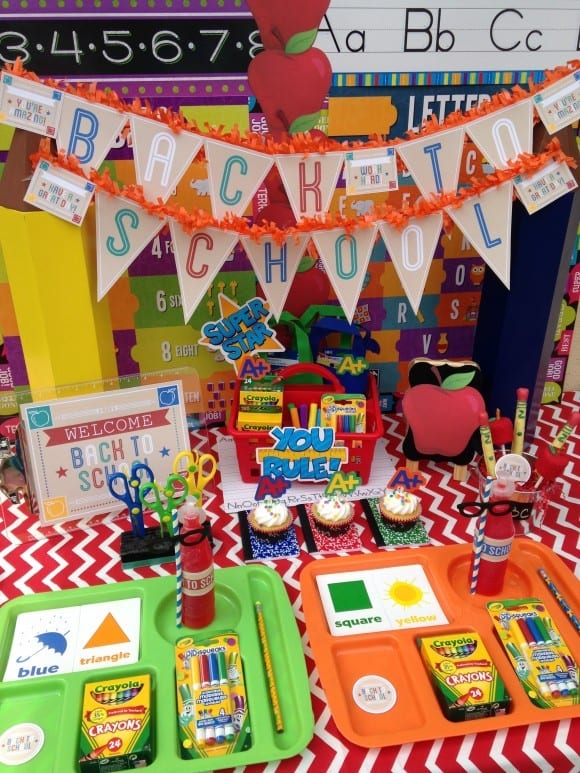 You can print these out for your guests to hold up to show what school year they are entering! Then they can take them home their parents can use them on their actual first day!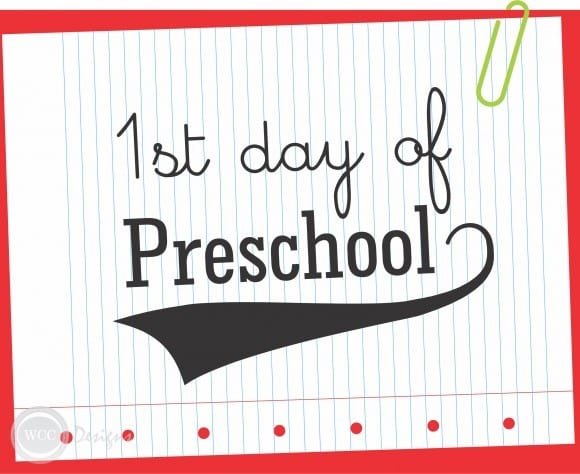 Easily change a Rice Krispie treat into a fun stoplight by adding three colored M&Ms!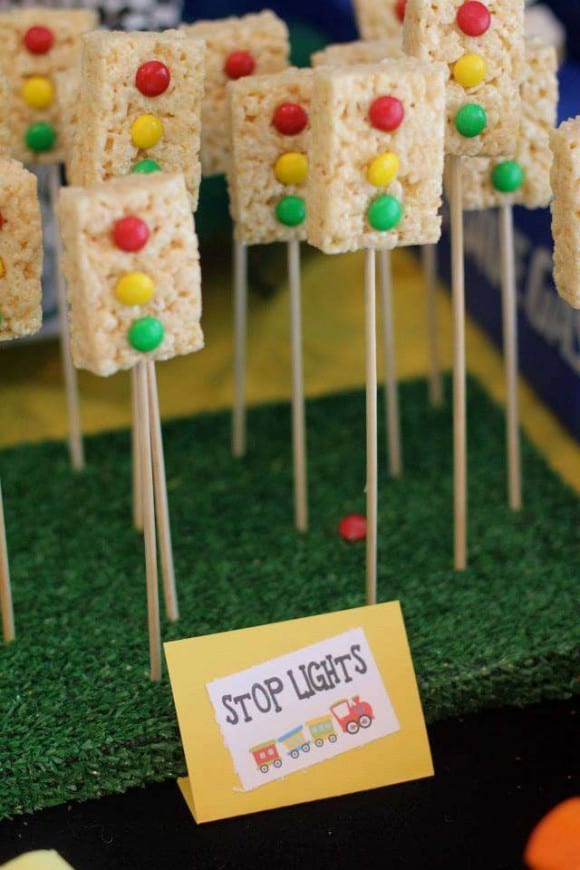 For more inspiration, check out these amazing back to school parties and these additional collections of free back to school printables. Wishing you a great year back to school, and may the transition be smooth.