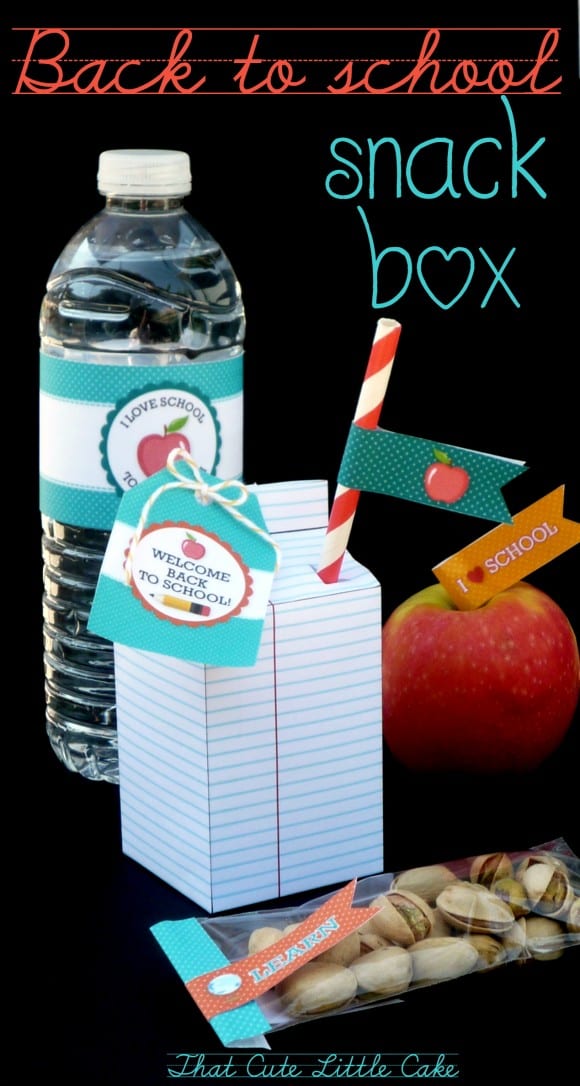 If you're looking for back to school treat ideas to send your kids back with smiles on their faces, Virginie, from That Cute Little Cake is here today with a great back to school snack box DIY that your kids will love! Take it away, Virginie…
Whether your kids are excited to go back to school or a little apprehensive, I am sure finding these cute snack boxes in their backpacks will lift their spirit for the day 🙂
I even used some free printables from Catch My Party to embellish and personalize the boxes.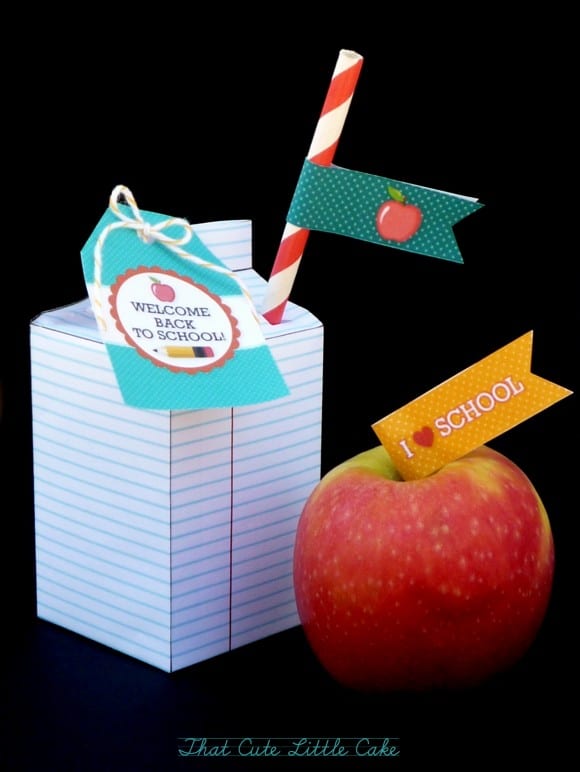 Supplies: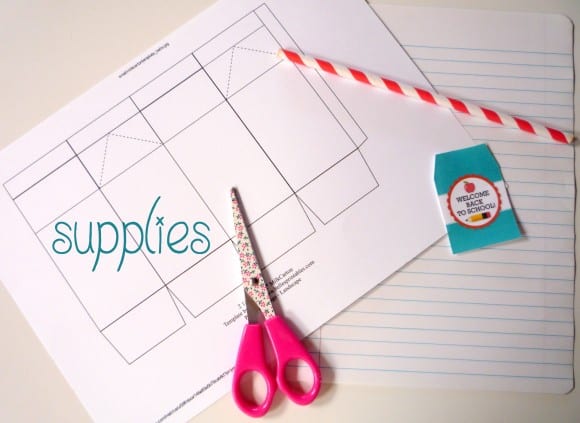 Directions:
First cut out the patterned paper using the milk carton template (You can actually print the template directly onto the paper to make it a lot easier)
If you have a scorer, score all the lines
If you wish to add a straw, now is a good time to make a hole, before you start folding
Fold on every line
Start assembling the box by closing the sides, making a tube. Glue the tab.
Then glue the bottom
Finally close the top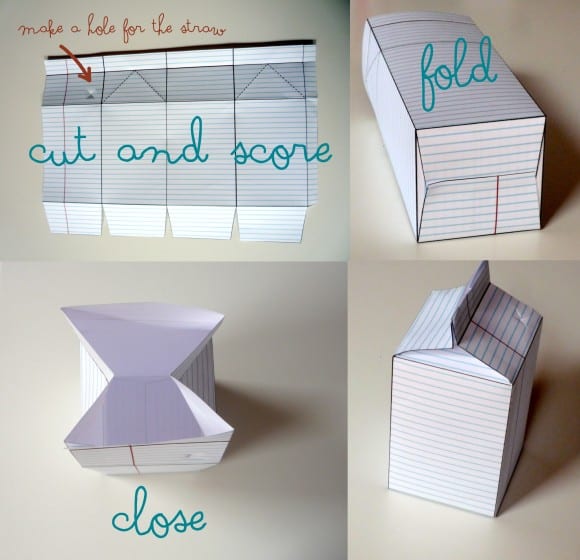 Fill the box with you child's favorite snacks before shutting with glue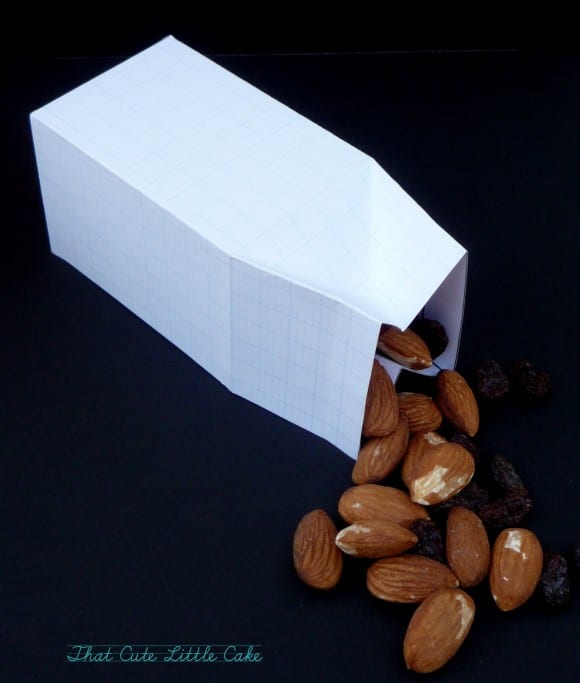 Use the printables and some twine to embellish! You can also personalize the boxes by writing your own special message…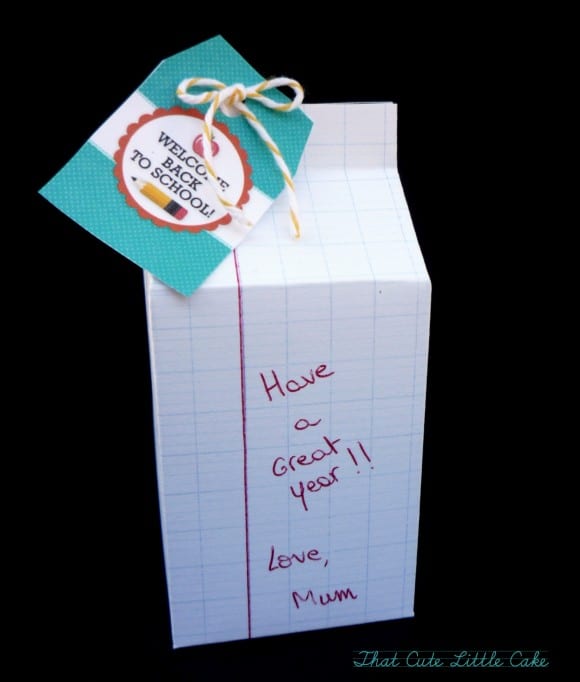 If you're looking for back to school treat ideas for an upcoming parent back to school night, these would work great for that too!