We're used to seeing wine and cheese tasting parties, so I decided to mix it up and throw a beer and cheese tasting party. And here's why I did it… Beer brings a different vibe to a party, a little more casual. Beer goes with almost anything, so it's actually easier to pair beer with cheese. And finally, I'm more of a novice in the world of beer so it was fun for me to learn
I recommend throwing a beer and cheese tasting party if your guests don't know each other well. Tastings work as excellent conversation starters. "What'd you think of the manchego?" "I thought it was a little strong but tasty."
Plus, chances are there will be a beer-lover in the mix, who will be very excited that you are elevating beer to its "rightful" place.
So let's start with the basics. I wanted this to be a non-fussy table, so I used kraft paper as my tablecloth. I put each of the four beers out, ranging from light amber to stout, and wrote on the kraft paper what flavor notes they should find in each one. I had a tasting with my husband beforehand. 🙂
The beers I served were some fun ones:
Lagunitas Maximus
Weihenstephan Hefeweissbier
Point Reyes Porter
Strike Stout
Here's what it looked it.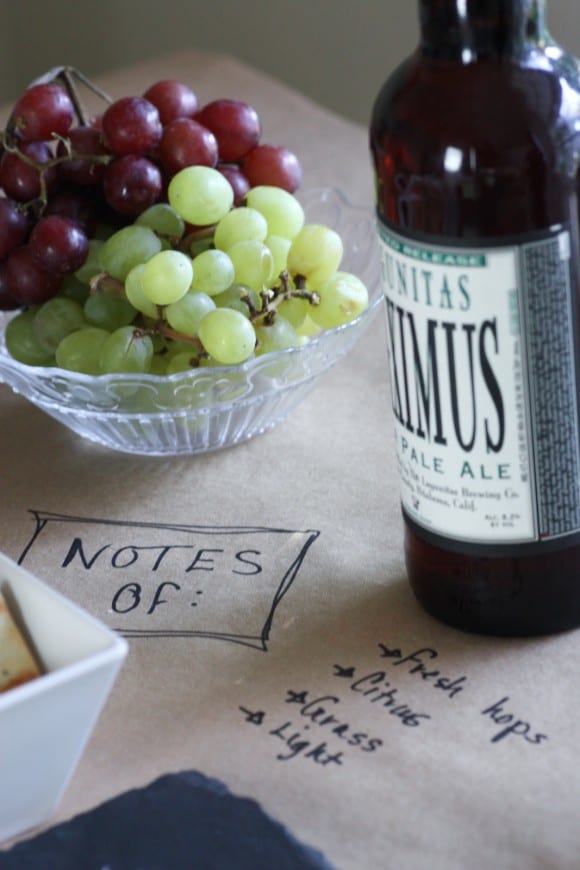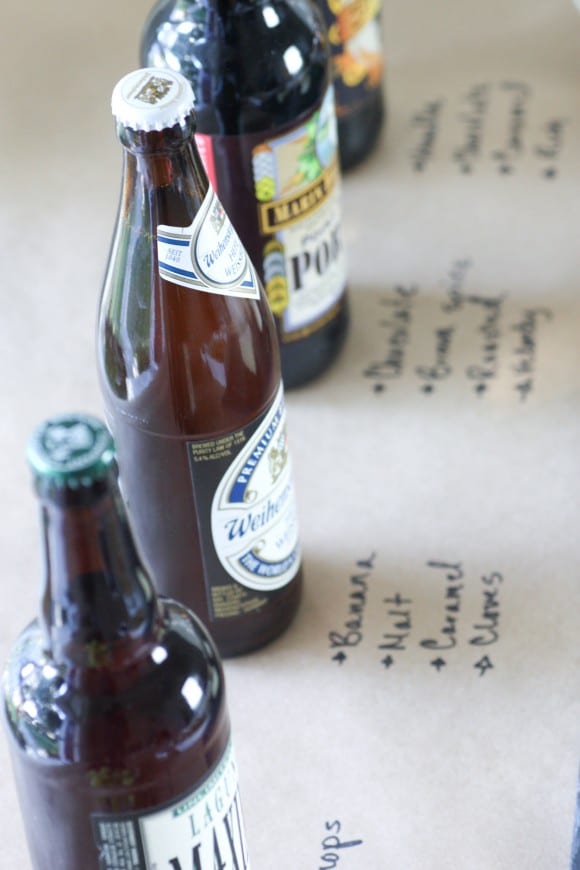 I also chose 4 cheeses, put those out on a slate cheese board, and with a soapstone crayon, which is safe to use with food, wrote the names of the cheeses on the board. I chose a mix of hard and soft cheese, strong and mild flavors.
The cheeses I served were:
Disclosure: These are all my favorite cheeses of all time!

To finish out my table, I wanted to make sure there was a lot of "crunchy," so I put out Town House crackers in Flatbread, Pita, Original, and Pretzel flavors.
Like in my previous lemon chive goat cheese dip post, I like to put out lots of interesting flavors, so I also added macadamia nuts, grapes, dried tangerines, cherry tomatoes, olives, and pepper jelly.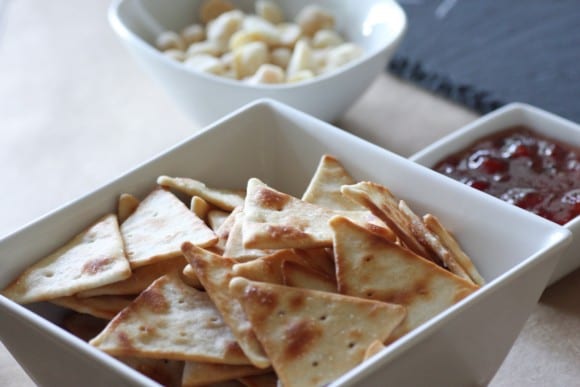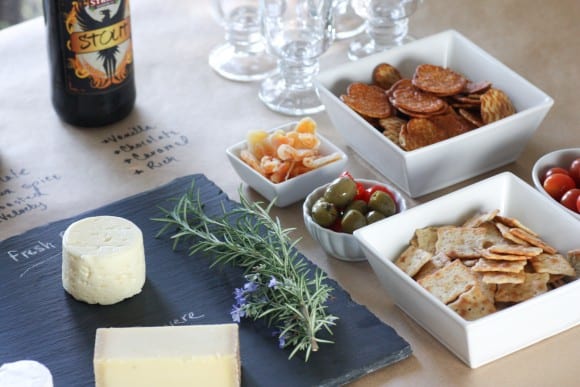 I thought the table looked robust and inviting, just how I imagined it. I garnished the cheese board with a sprig of rosemary from my garden as a final touch. It smelled so good and added to the rustic feel.
I can't tell you what my favorite beer and cheese combination was. I can tell you that because I couldn't decided, I kept going back for more. 🙂