If your little girl loves unwrapping her LOL Surprise Dolls, and dreams of having an LOL Surprise Doll birthday party, you've come to the right place!
LOL Surprise Doll parties are so popular on Catch My Party, we've gone through them all and pick out the 9 best party ideas to help inspire you.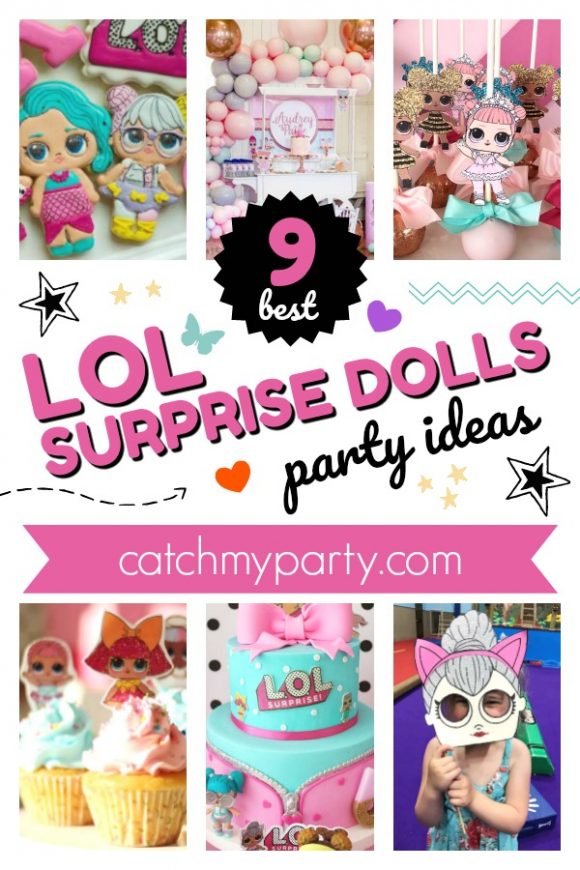 We've included so many fun ideas for an LOL Surprise Doll party, such as a birthday cake, a dessert table, some LOL Surprise party decorations, and more!
The 12 Best LOL Surprise Doll Birthday Party Ideas!
This has to be one of the most gorgeous dessert tables ever! It's just so pretty and girly. I love it!
The pastel balloon garland decorating the party is to die for.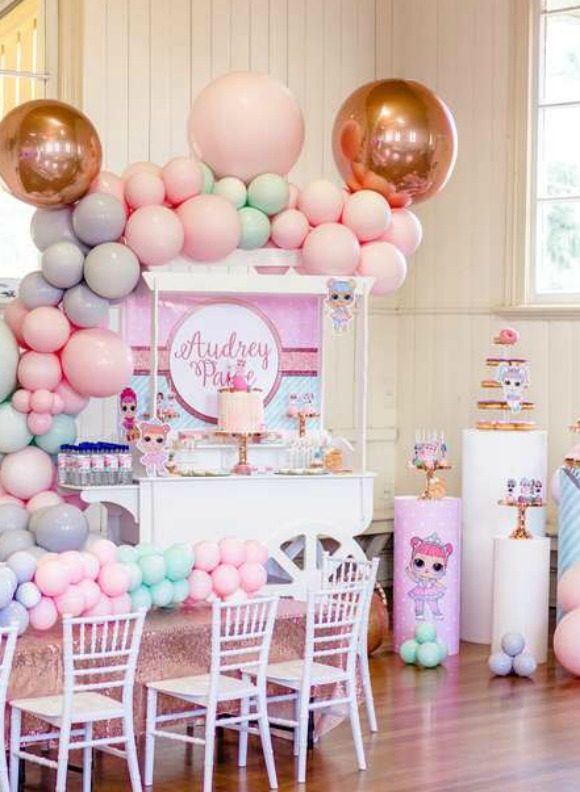 This LOL Surprise Doll birthday cake is incredible and such a show stopper!
How cute is that big pink fondant bow?!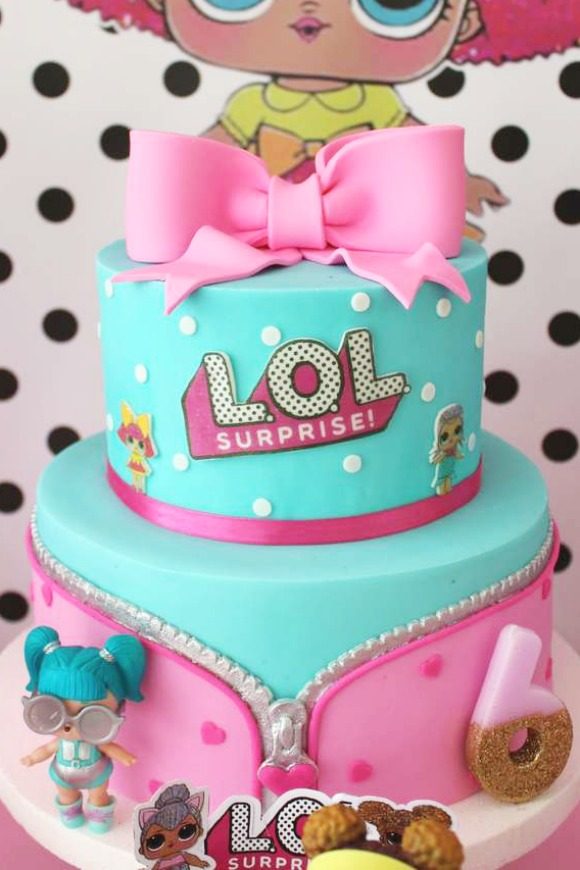 Take a look at these cute LOL Surprise Doll cookies!!!
They are the perfect addition to your little girls birthday party! Make your own with this awesome cookie cutter.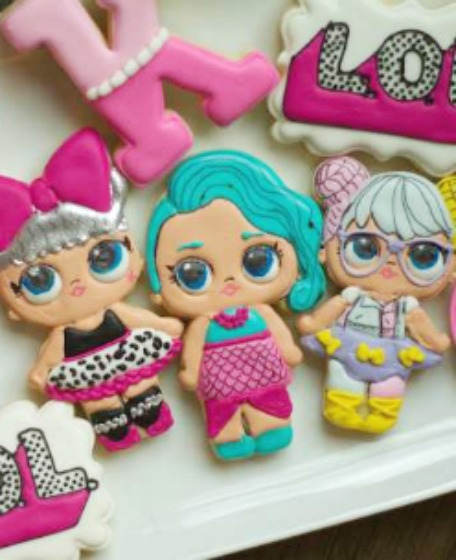 Check out these fun cake pops!! Each one is decorated with their very own cutout LOL Surprise Doll.
If you want to make your own, print and cut out these LOL Surprise Dolls. Glue them to your cake pop sticks and finish off with a pretty colorful ribbon.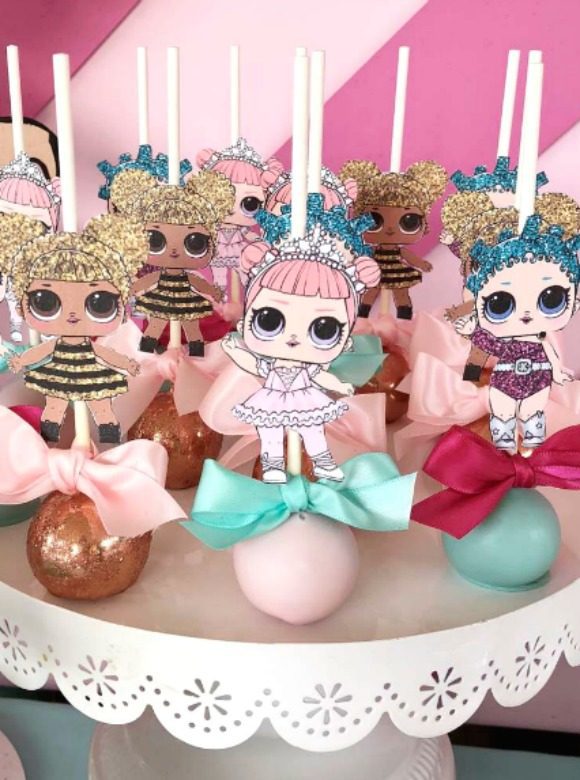 The cupcakes below not only look delicious, but they are also adorable!
Make a batch from our Vanilla Mint Cupcakes recipe and top them with more cutout LOL Surprise Dolls.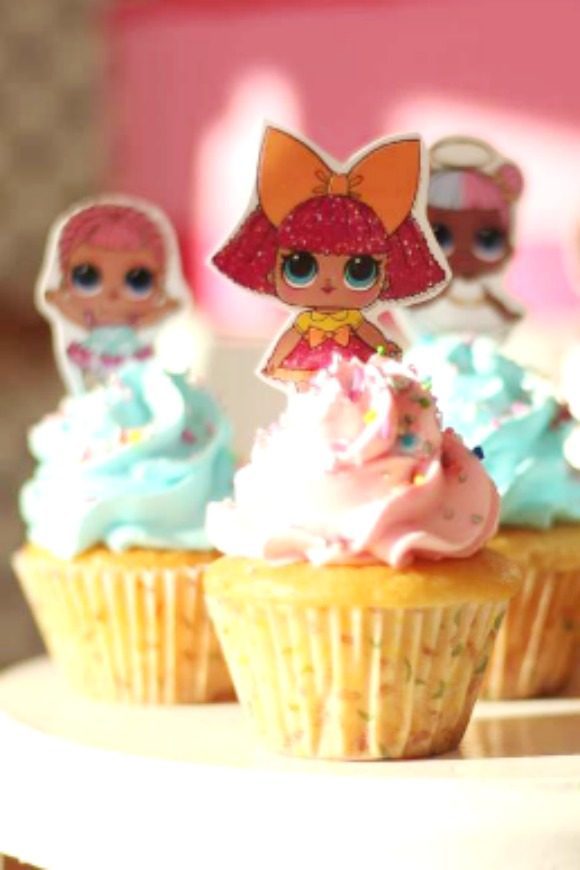 LOL Surprise Dolls are full of attitude and fun surprises. So it's only fitting that your party be decorated with as many as you can get your hands on.
You can also decorate your party with large cutout dolls that are just as cute!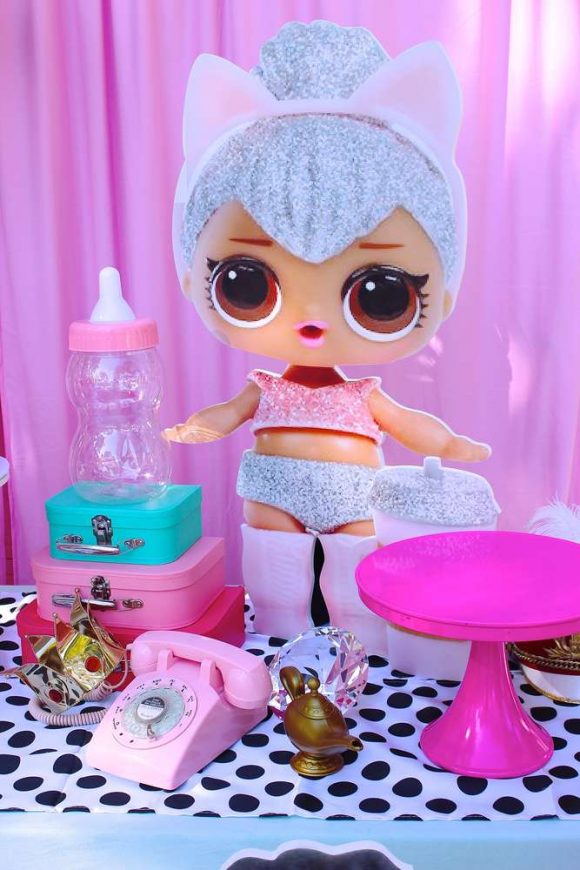 Everyone loves a photo booth at a party, and so much fun can be had fooling around with some LOL Surprise Dolls photo booth props.
Just imagine the bunch of wonderful photos you'll be able to take!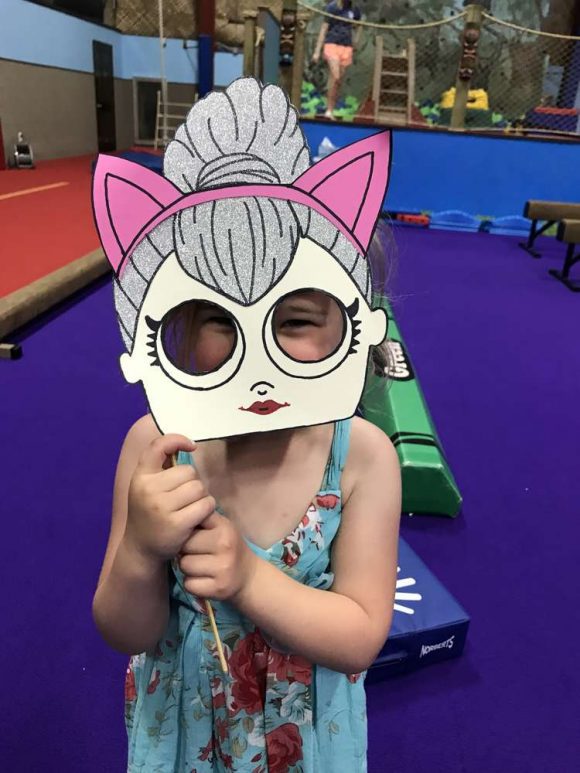 If you want the perfect party activity for a little girl's birthday, then you don't want to miss this amazing idea that is a sure hit!!
Treat all the little girls at your party with the chance to dress up as their favorite LOL Surprise Doll! We've even found the perfect clothes rack for you to hang all the pretty outfits!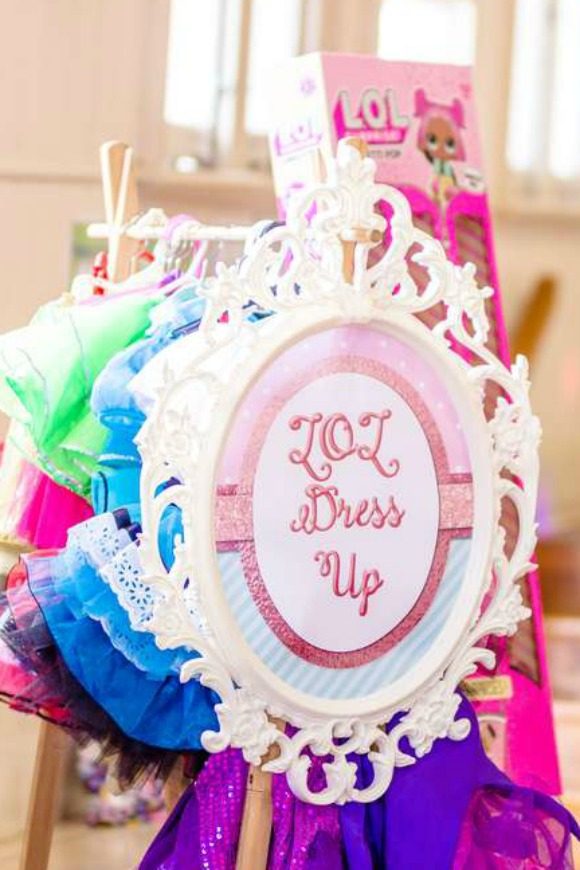 Now, you can't have a LOL Surprise Doll party and not send your guests home with their very own doll!
You can bet they'll be going home with the biggest smile ever after they get their hands on one of these confetti pop balls from this 9 ball pack!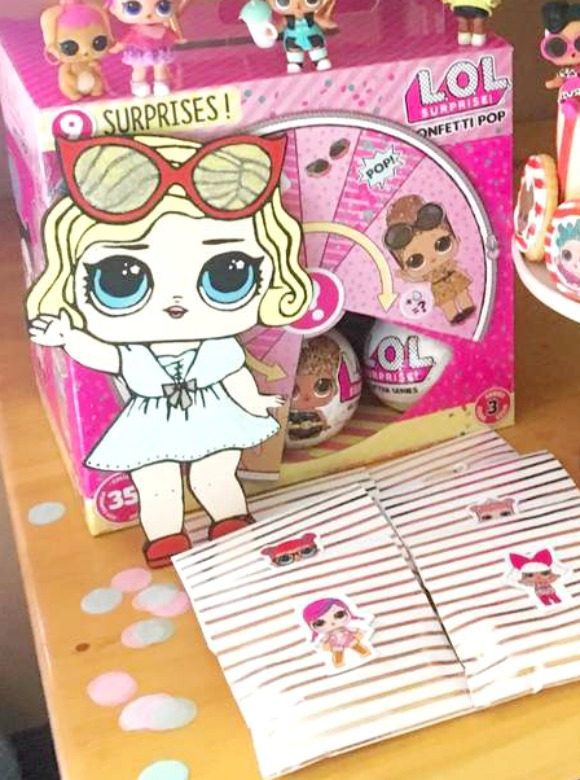 For more inspiration, check out all these amazing LOL Surprise Dolls parties on our site, and check out these LOL Surprise Dolls party supplies from vendors with listings on Catch My Party!
Some of these links may be affiliate. If you click and buy, we might make a small commission at no cost to you.
Need more Girl birthday party ideas?