Here are some awesome Big Hero 6 party ideas, including DIY party decorations, treats and desserts, cake, party favors, and more.
We've been seeing these parties show up on our site recently and I feel like there is a trend in the making. That's why I wanted to share simple Big Hero 6 party ideas in case you're thinking of throwing one.
This dessert table has creativek Baymax paper lanterns, a cool poster backdrop, and of course some toy figures. Toy figurines are such a great way to decorate.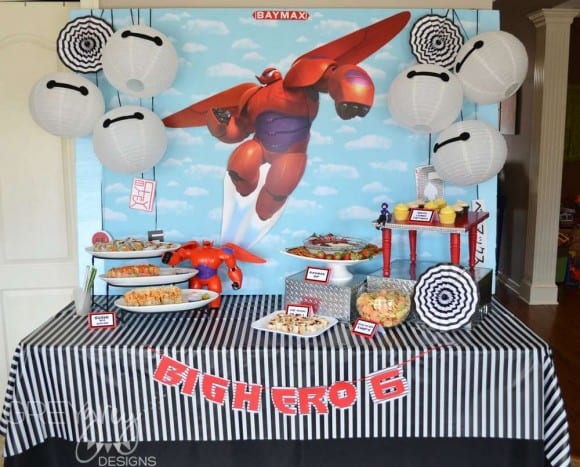 This stunning San Fransokyo cake is decorated with a nighttime skyline and some characters.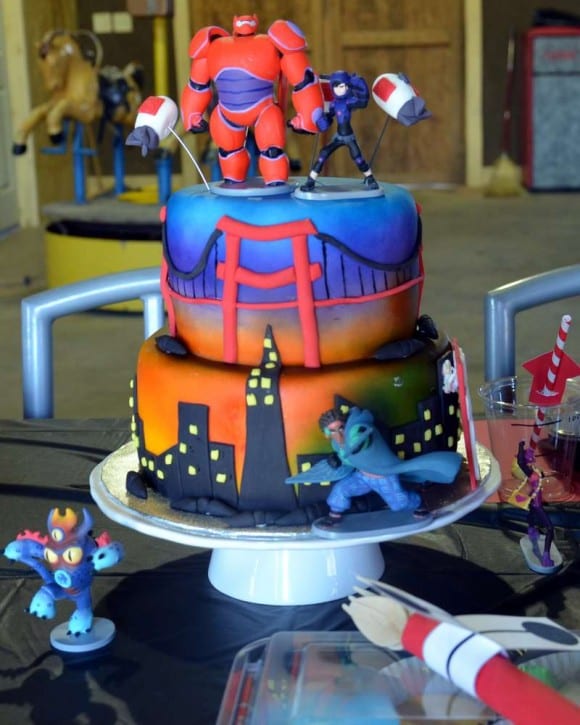 These cable car cookies show amazing details and definitely represent the movie!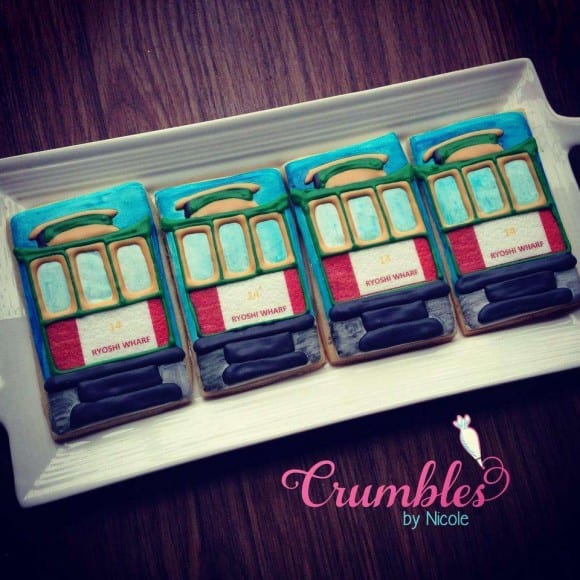 Here's a super easy idea. Make a Baymax centerpiece with a white foil stick balloon, and black craft foam!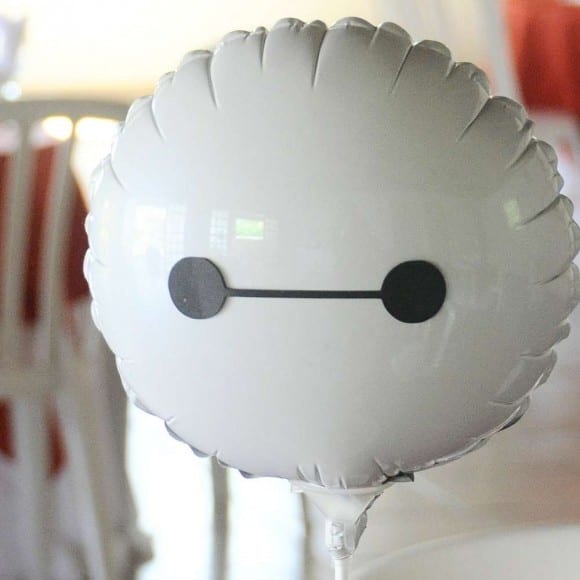 Because of its simplicity, Baymax's face lends itself to a variety of treats, like these Baymax cookie pops!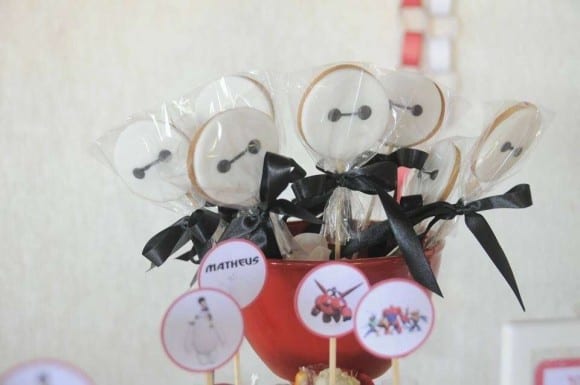 A basic white paper lantern is transformed into a Baymax piñata with the addition of white tissue paper and black construction paper!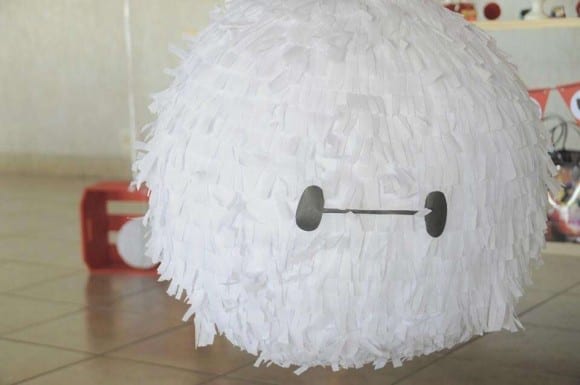 Another use for white paper lanterns… add some black felt, craft foam sheets, or construction paper and voila! Hang them to decorate your dessert table or party table.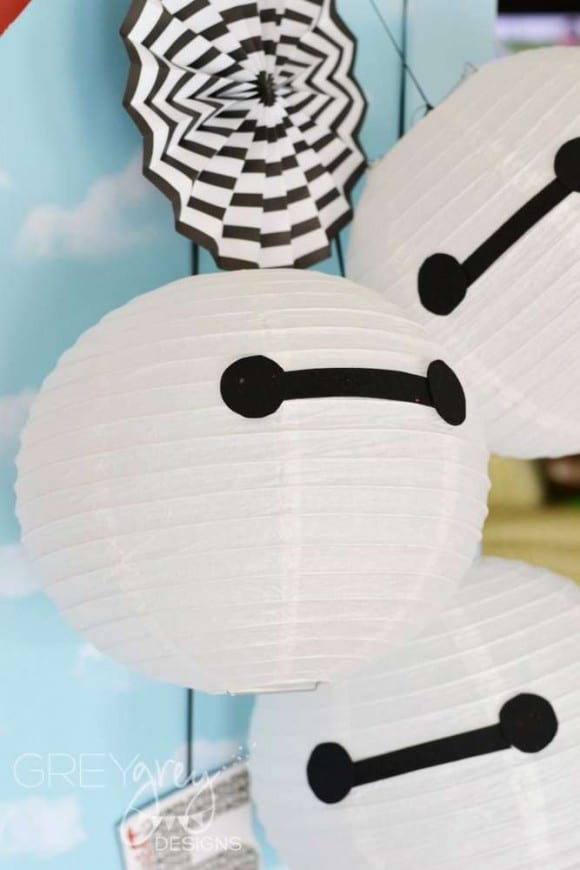 A balloon Baymax asks how you would rate your pain at this party — with cake pops! Love this!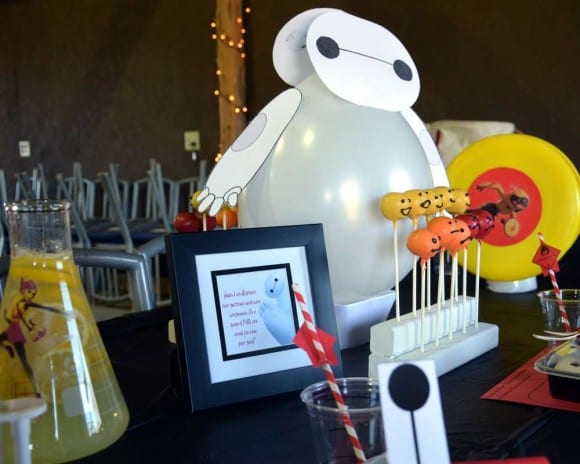 Serve a "bento box" lunch for your guests, featuring all the Big Hero 6 characters including a Baymax PB&J sandwich!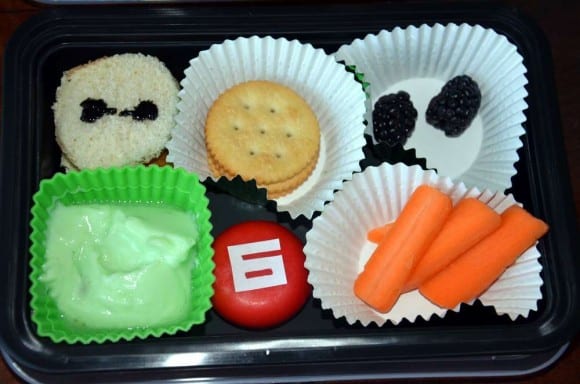 A triangle pennant banner, in the style of Big Hero 6's colors and lettering, is a great way to welcome your guests!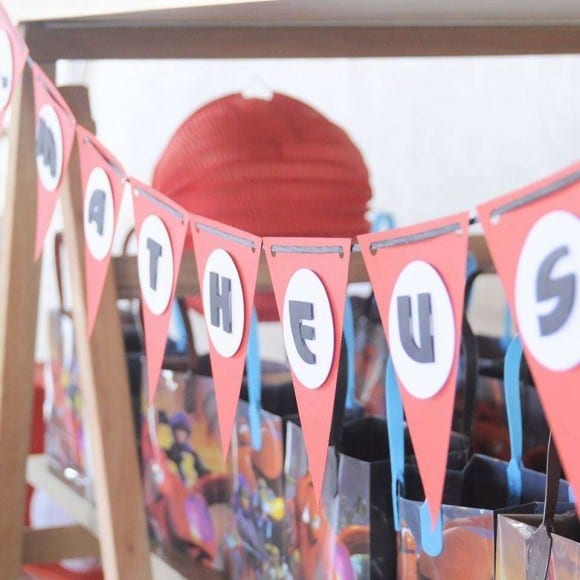 Make sure to check out the awesome Big Hero 6 parties on our site!