Birthday Party Bash – A New Game for the Nintendo Wii
We've been getting a lot of new birthday parties on the site, so I thought this was a good time to write about Birthday Party Bash, a new game for the Nintendo Wii.  I have not tried it yet, but since my husband is big gamer (and is trying to turn my daughter, who just turned three, into one too), I'm sure we will own it soon.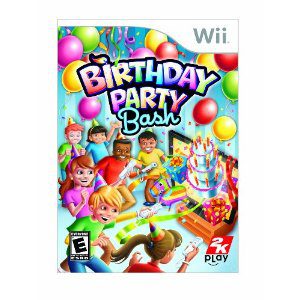 It's exactly what it says, a virtual birthday party for up to twelve people.  It has party games such as Pin the Tail, Hot Potato, Present Frenzy, Balloon Popper, Musical Chairs, and Sack Race.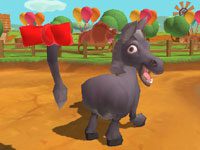 There are also ten different girl and boy themed party rooms including: pirate, glamour, sports, princess, construction, stuffed animals, monsters, magical forest, army men and music to choose from.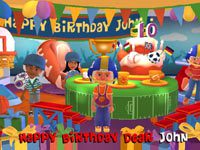 And when it's time to cut the cake, guest can enjoy a lively rendition of  "Happy Birthday" with a virtual cake on screen.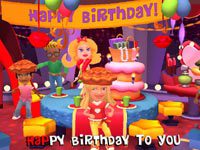 According to one reviewer on Amazon: "This is basically a series of mini-games for kids with a birthday party thrown in as a way to connect everything. It's certainly cute, but definitely not a 'birthday party in a box' as is suggested.  I would not advise chucking out all your big party plans and inviting some of your kid's friends over to celebrate with this game."
Sorry parents, the planning continues…