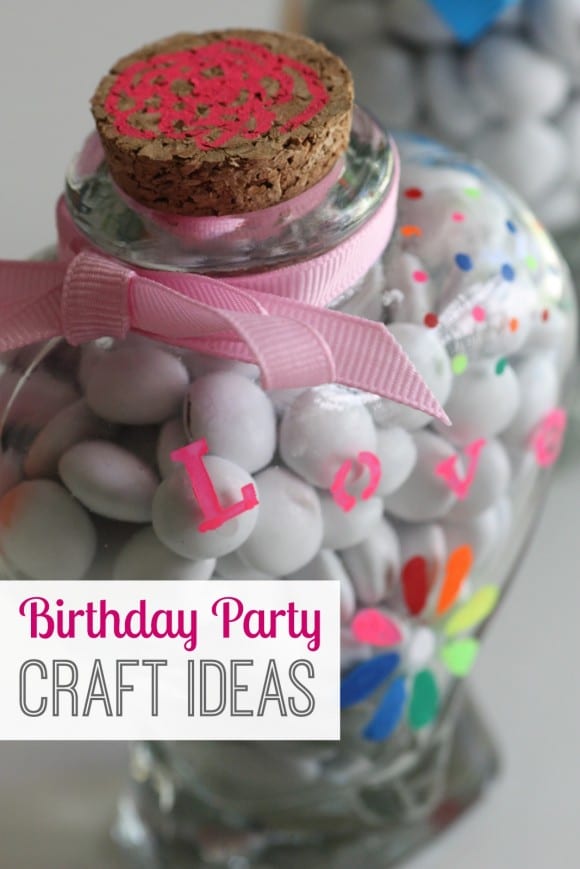 I know people (including myself) struggle to find engaging and inexpensive birthday party craft ideas. A bounce house is great entertainment of course, but what else to keep the kids busy?
I thought this would be a perfect opportunity to share a party craft that would work great at any kids birthday party, especially a princess or fairy party!
I bought these heart-shaped bottles at Michaels for $2 each, some painters pencils, and a few packs of sticky stencils.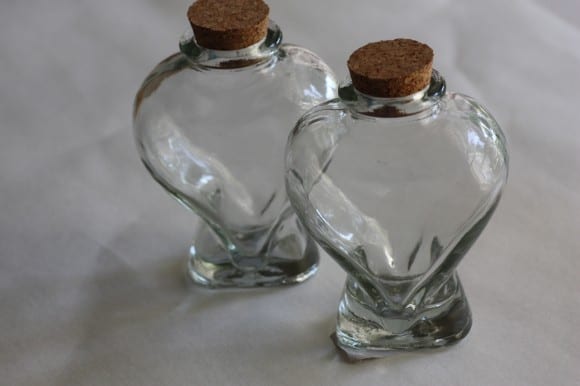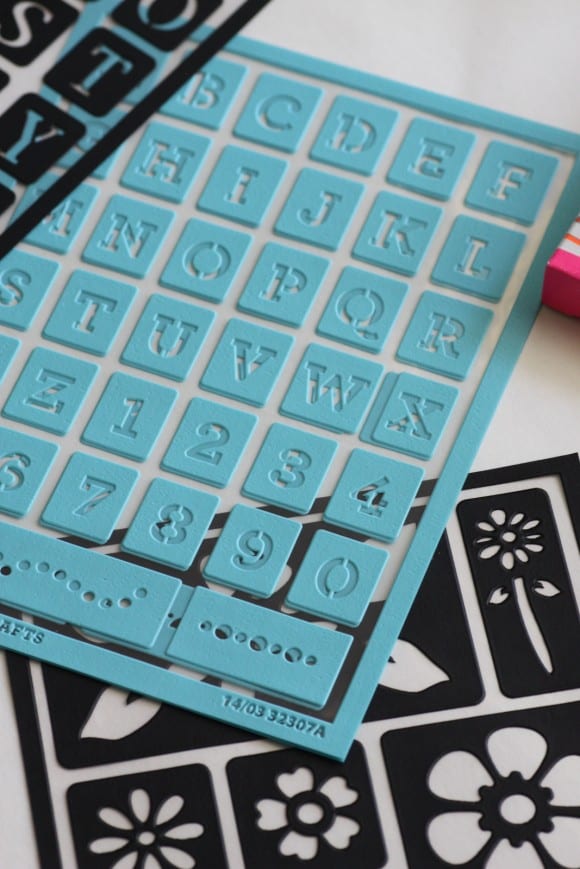 Lainey wouldn't even let me lay everything out before she dove in. She began by sticking on the letter and flower stencils, and then couldn't wait to paint them. She loved trying out all the different colors.
What's great about these paint markers is they can work on wood, plastic, clay, glass, metal, foam board, fabric, and ceramic, and they are non-toxic with no funky smell. I felt good letting Lainey create with them.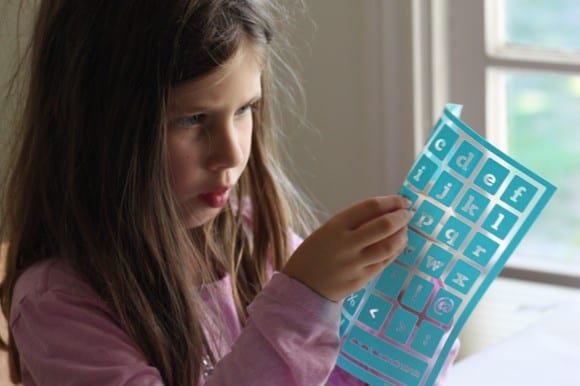 And the best part was she was totally engrossed. She decided after she decorated her first bottle filled with "love" and flowers, that she'd make a second bottle just for potions. (She's reading Harry Potter.)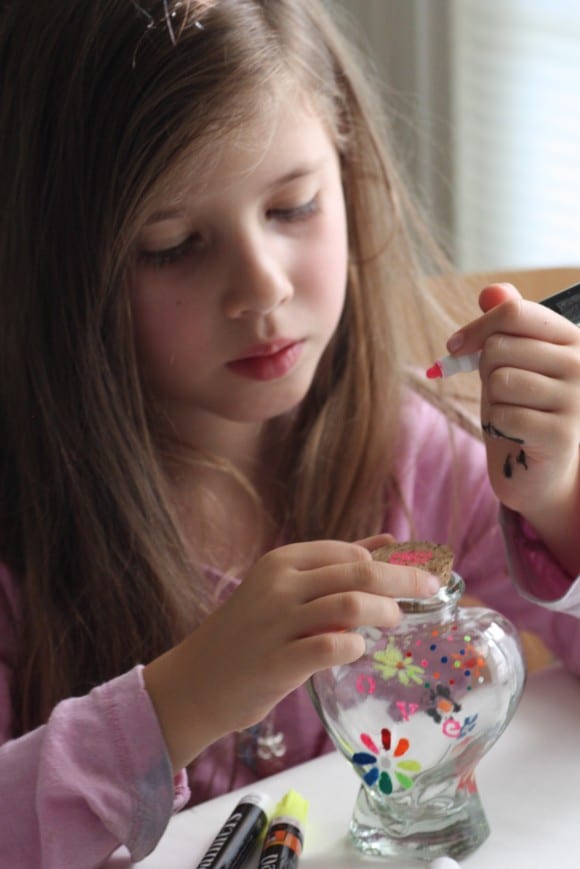 Once the bottles were dry, I attached a ribbon to each one, and filled them with white M&Ms to look like party favors. Lainey was a big fan of the M&Ms!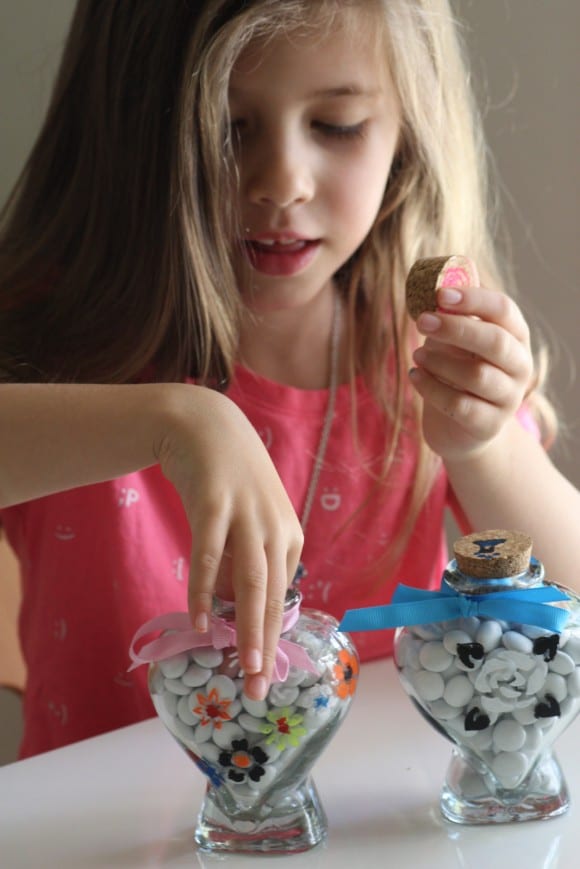 So just think of all the possibilities. You could have your guests paint on tee shirts, jars, wooden boxes, terra cotta pots, mugs, plates… you name it.
(Btw, I've read that if you use the markers on ceramics, you can bake them for 30 minutes at 350 and the paint will become permanent. Now you don't have to have your party at a pottery painting studio. You can do it all at home!)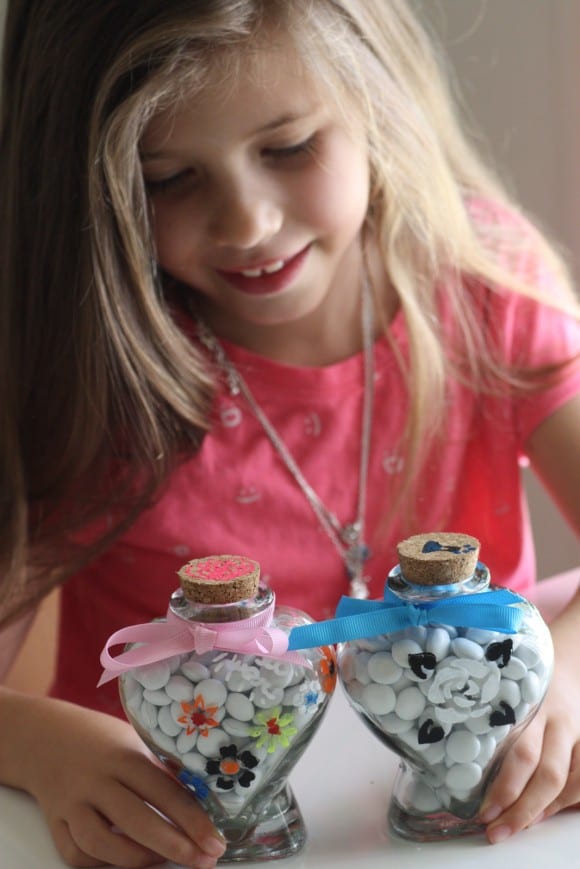 Hope this gives you some easy birthday party craft ideas! If you try any of these, I'd love to know, so please email me a photo!