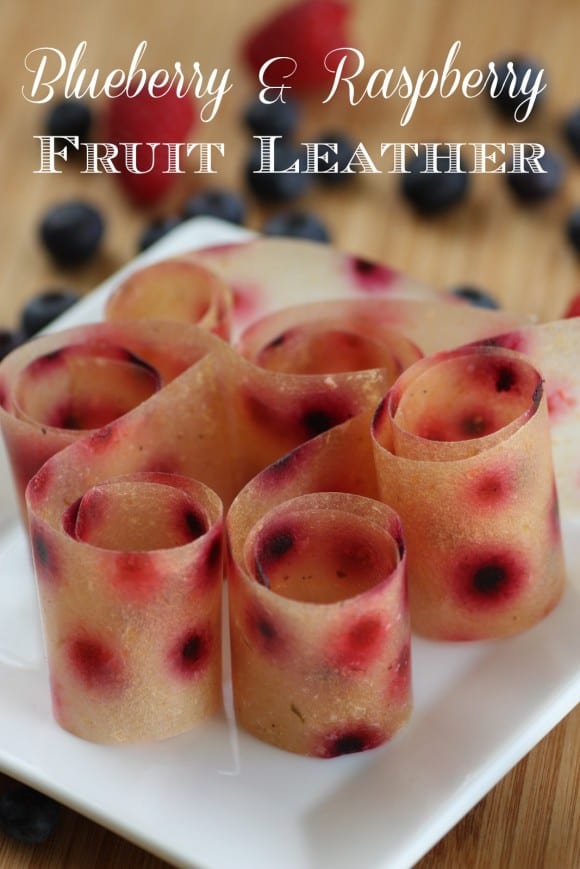 Because Lainey, my daughter, has such a sweet tooth, it can be a challenge to come up with healthy alternatives for her go-to favorite treats. That's where a little creativity comes in, like how I came up with my cinnamon applesauce muffins, and how I started making homemade blueberry & raspberry fruit leather.
Fruit leather is so easy to make. Using applesauce as the base, I usually add some berries to give it color, texture, and some complexity.
This polka dot fruit leather not only look cool, but Lainey thinks it tastes great. That's a huge compliment coming from her! And it's an easy way for me to sneak some more nutrition into her diet. Please don't tell her. 🙂
BLUEBERRY & RASPBERRY FRUIT LEATHER RECIPE
Ingredients:
1 1/2 cups applesauce
1 cup blueberries
1 tablespoon water
1 cup raspberries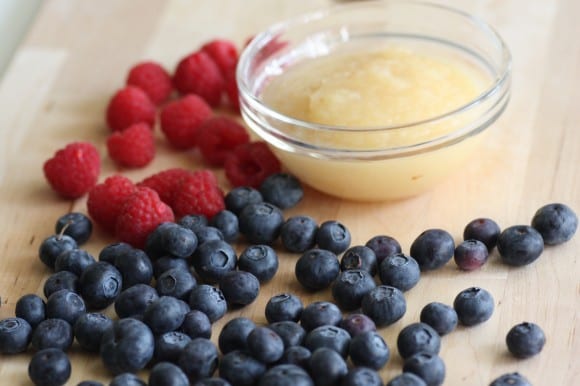 Directions:
Place blueberries in a small pot with a tablespoon of water. Simmer over low heat. Mash the blueberries with a fork to break the skins. Simmer until the pulp breaks down, and it is the consistency of a nice gravy. Strain to get the skins out, and cool.
Place raspberries in a small pot and simmer over low heat stirring occasionally. Cool, strain to get the seeds out, and cool.
Spread applesauce thinly (about 1/8 inch thick) on a silpat or parchment paper.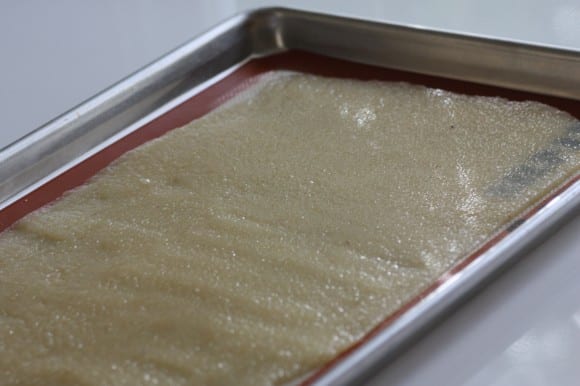 Using a squeeze bottle, squirt dots of blueberry and raspberry into the applesauce.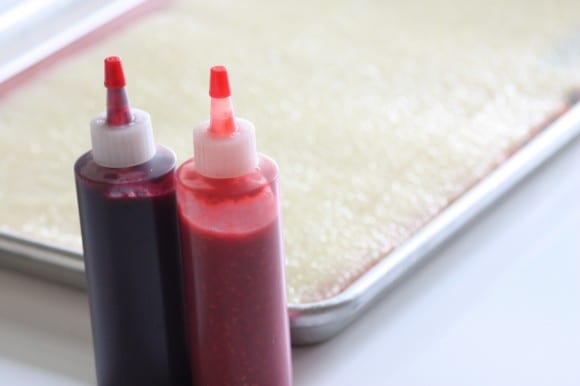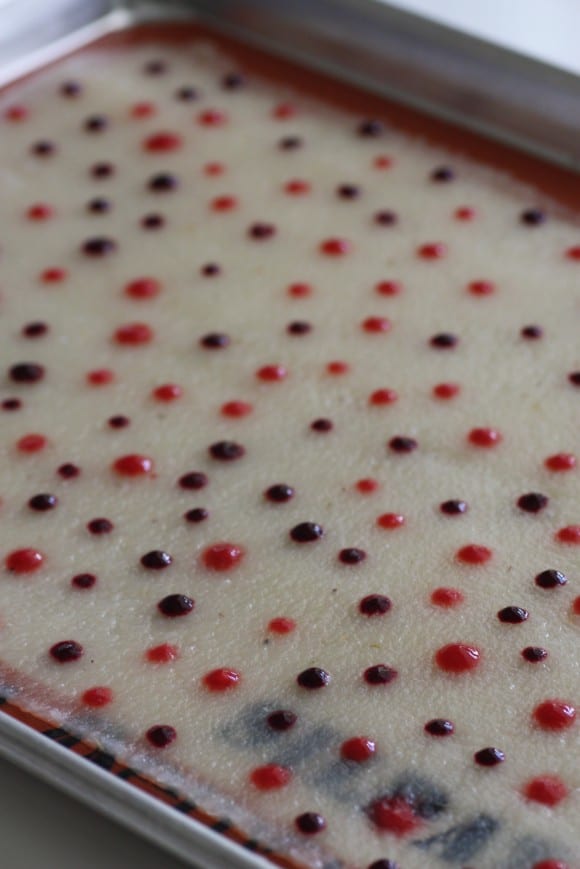 Bake at 170 degrees for 5-6 hours. You can tell when it is done when the applesauce starts to turn translucent.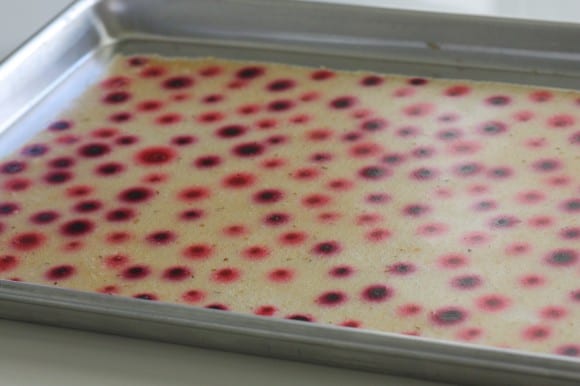 Peel, cut, and serve!