California Cosmopolitan Cocktail Recipe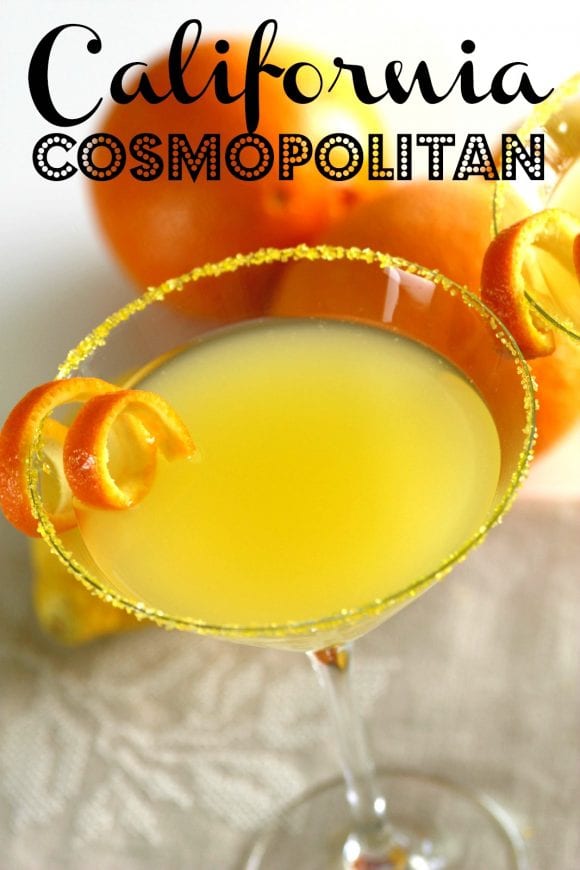 Here's our fun holiday to serve during the holidays. Most people think of eggnog or peppermint as their Christmas flavors of choice, but when I think winter… I think citrus!
I love the sweet and tangy flavors citrus brings to a drink, and since I am a California girl (by way of New Jersey), I wanted to create a California cosmopolitan cocktail recipe that highlights the relaxed, casual, West Coast lifestyle and would brighten up any holiday party.
California Cosmopolitan Cocktail Recipe
 Ingredients:
1 cup Pinnacle vodka
1/2 cup  triple sec
1/2 cup orange juice
1/2 cup lemon juice
1/4 cup sanding sugar (for the rim of the glass)
Directions:
Dampen the rim of your martini glass with a wet paper towel. Dip the rim in sanding sugar to give the glasses some sparkle and the drink a touch of sweetness. I used yellow to complement the color of the cocktail.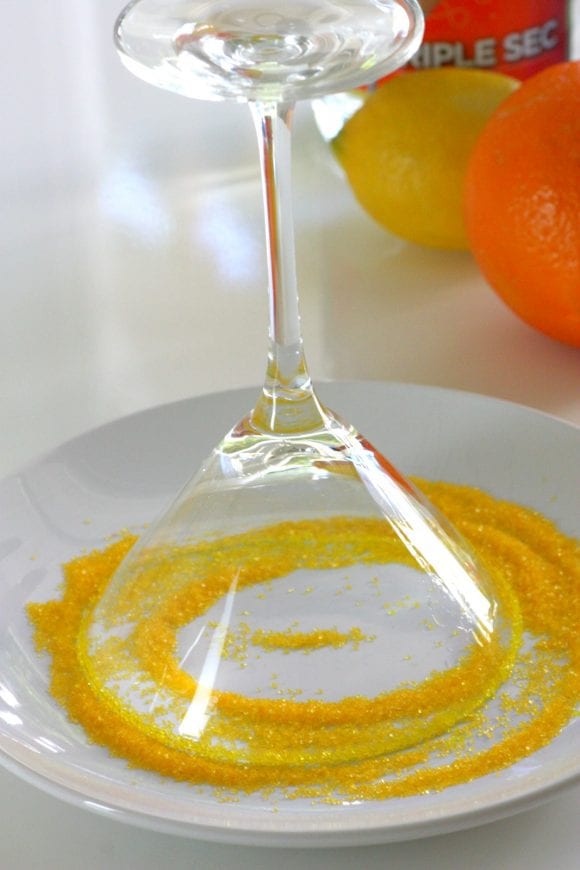 Combine vodka, triple sec, orange juice, and lemon juice in a pitcher. You can chill in the refrigerator until you are ready to serve.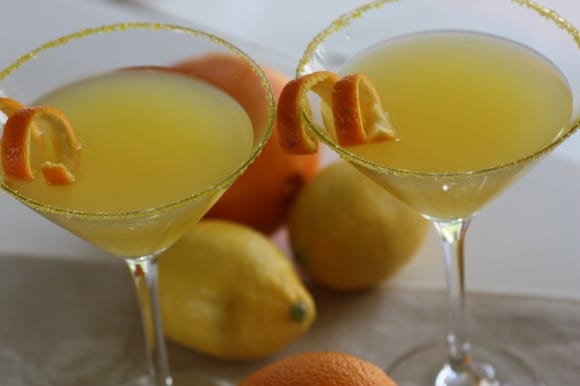 And for my final garnish, I cut a round slice of orange, removed the juicy orange part, then thinned out the peel with a paring knife. I held it in a tight twist for a few seconds, and let go. It made the prettiest garnish!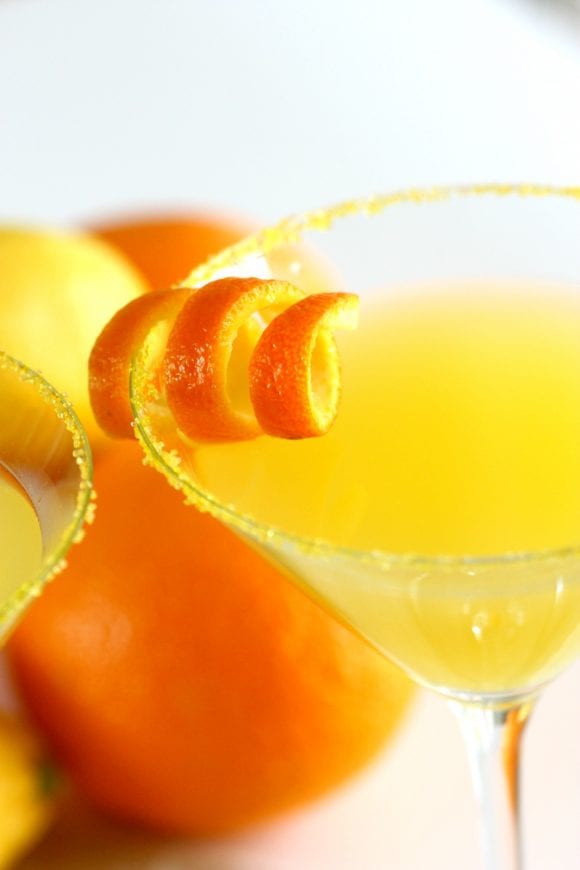 What I love about this drink is the sweetness from the Triple Sec mixed with the acidic punch from the orange and lemon juices. It's a nicely balanced cocktail with fun boldness.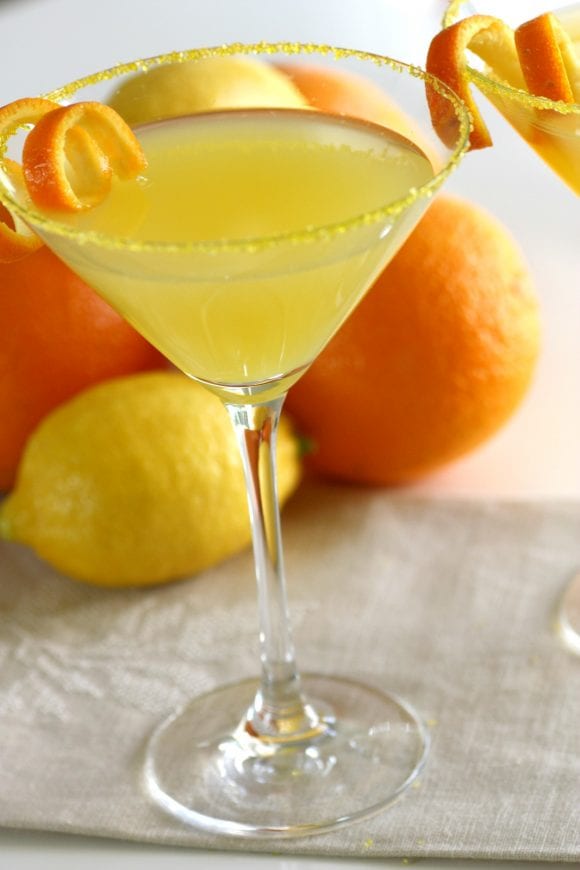 Happy Holidays! Let me know if you use this recipe at your holiday party. I'd love to hear what you thought.