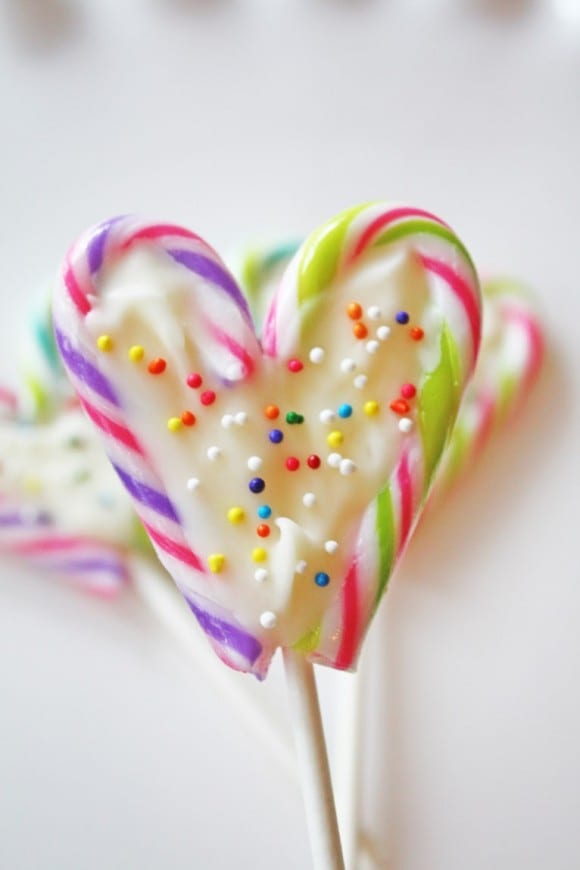 Candy cane lollipops are such a clever idea! These were inspired by the One Little Project blog.
[iframe http://www.youtube.com/embed/UZSq0ZYuUpU 560 315]
They are the perfect holiday party favor or classroom treat, and they taste as good as they look too!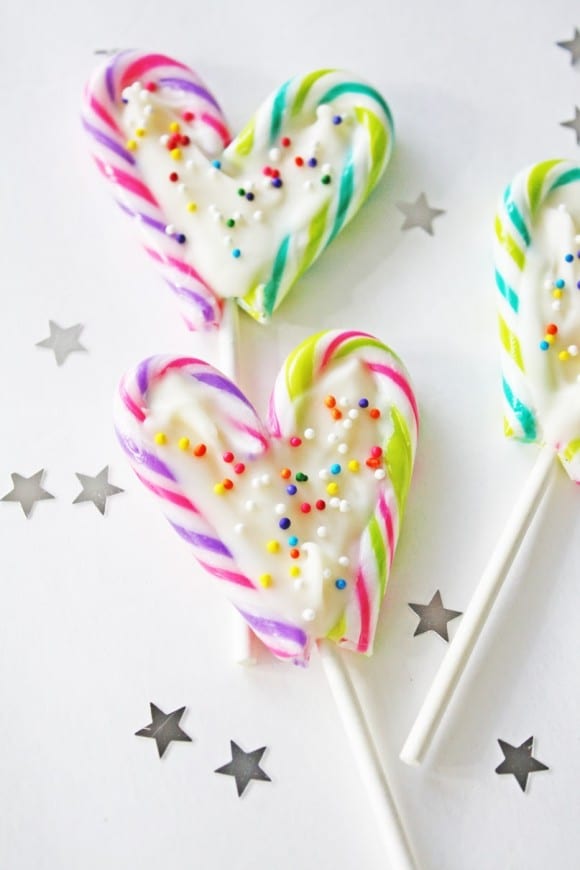 Candy Cane Lollipops
Supplies:
Mini candy canes
White candy melts
Sprinkles
Lollipop sticks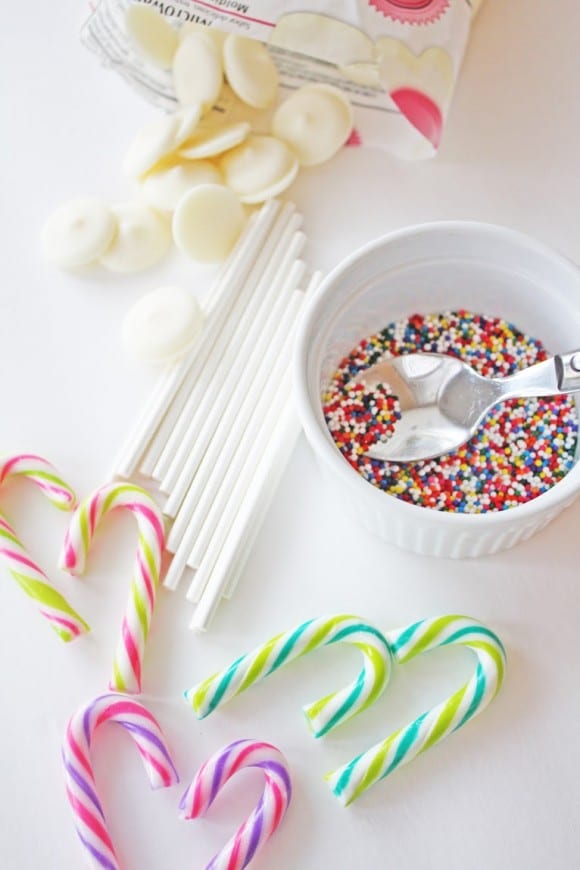 Directions:
Preheat oven to 300° F. Line a cookie sheet with parchment paper. Place an even number of mini candy canes on baking sheet.
Bake for 3-4 minutes.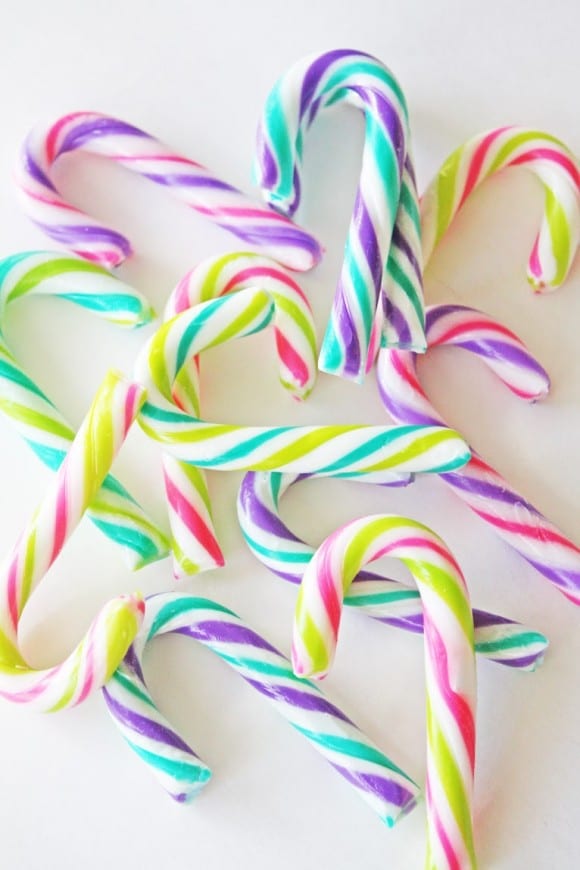 Remove from oven. Grab the lollipop sticks. Take two candy canes at a time with one lollipop stick in between and push them together to form a heart.
Repeat for each lollipop.
Melt white candy melts according to package instructions. Fill each of the candy cane hearts with the melted candy.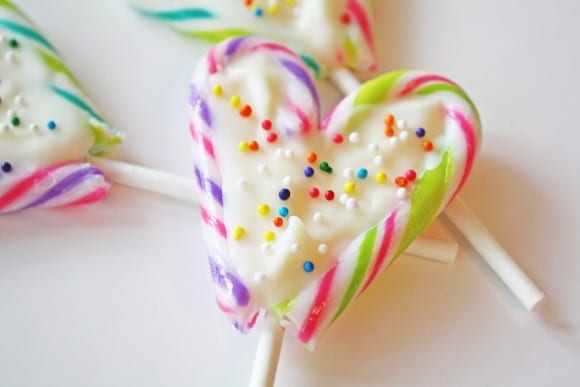 Add sprinkles immediately. Cool completely.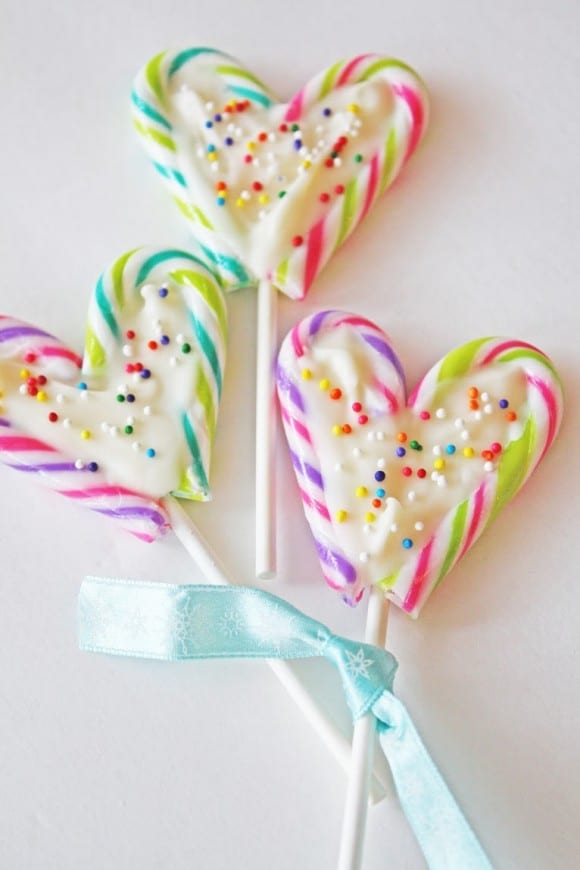 Enjoy! These would be perfect packaged in mini cellophane bags with ribbon. Check out our free Christmas printables for cute gift tags!
Pin for later: