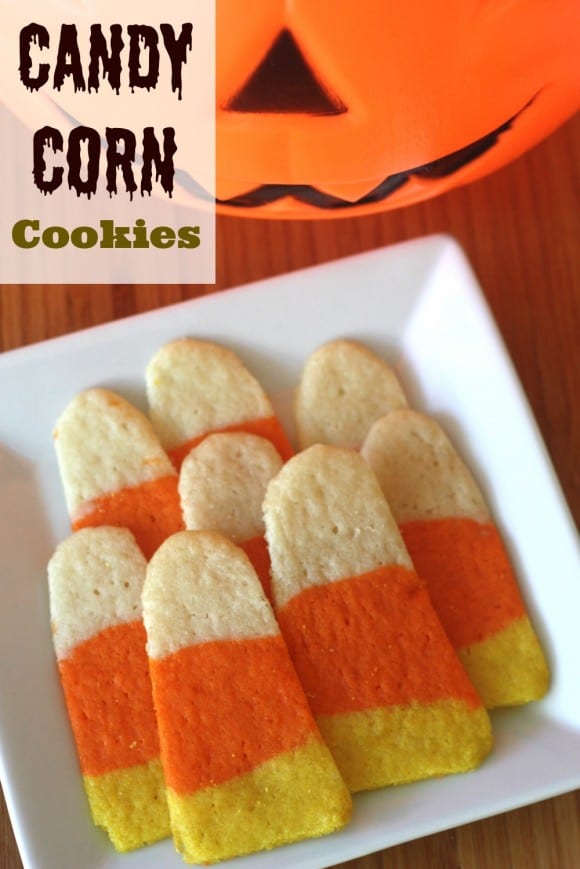 Here's a fun and easy Halloween treat idea… candy corn cookies! I bet your kids will love them (my daughter sure did, and was even helpful in the making).
All you need is sugar cookie dough and food coloring. For this I used packaged dough, but if you have time to make homemade, I recommend our delicious sugar cookie recipe.
Ingredients:
Sugar cookie dough
Orange and yellow food coloring
Start by separating your cookie dough into three sections. Put aside 1/5 of the dough for the white tips of the cookies, then split the remaining dough in two.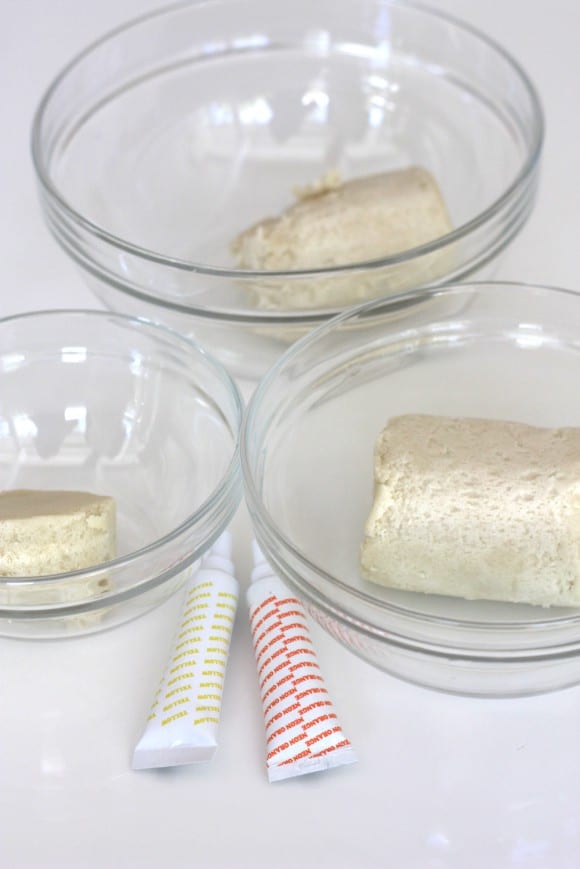 Add red and yellow food coloring to the two large pieces of dough. If you want your cookies to be bright, I recommend being generous with the food coloring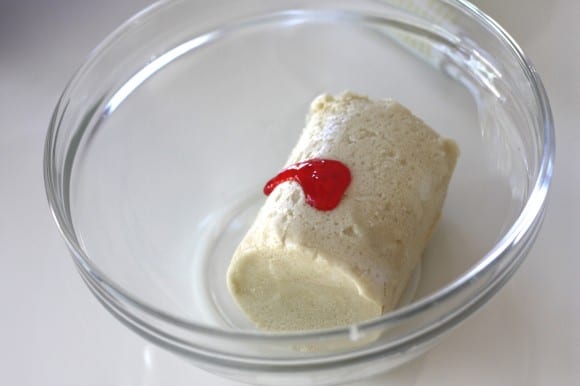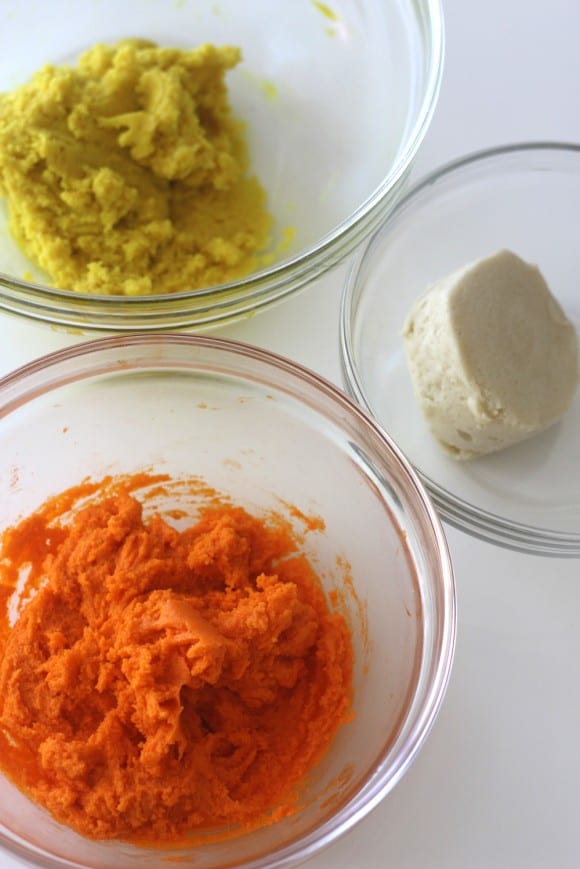 Roughly shaped the dough into rectangular blocks.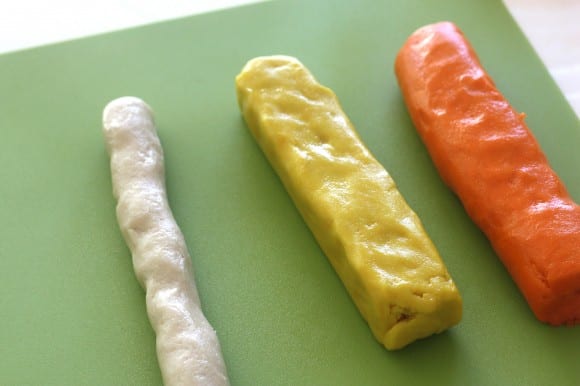 Stack them in the correct candy corn order.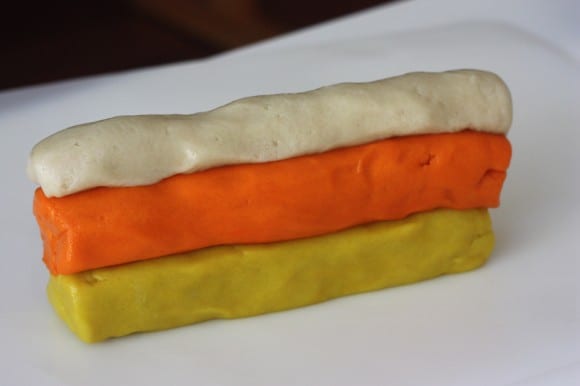 Turn the stack on its side and shape into a triangle.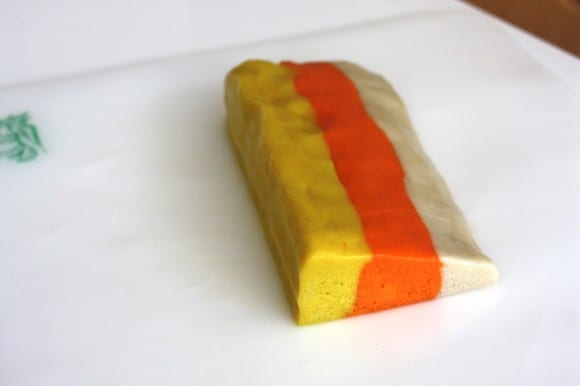 Slice and bake.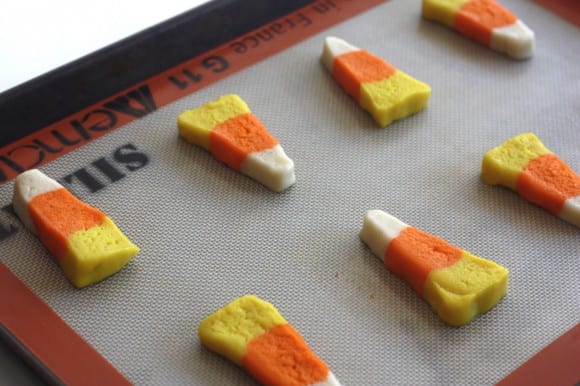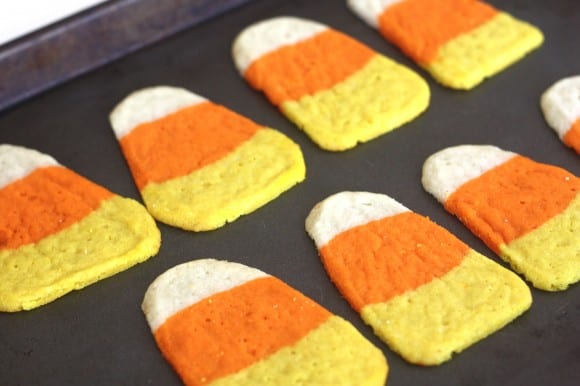 Because the cookies will spread during baking, I did trim some of the sides with a pizza cutter to make them look more like candy corn.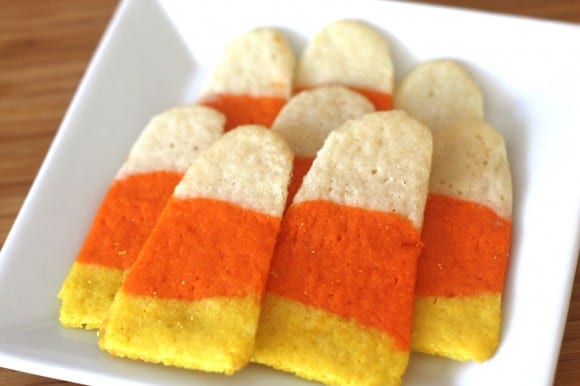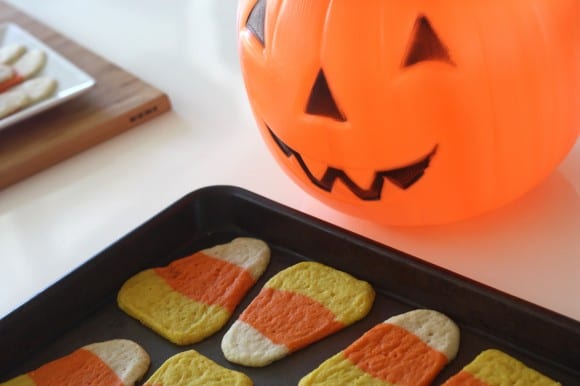 Then watch how quickly they disappear! Also, have you seen our Halloween ice cream sandwich spiders and all the incredible Halloween parties on our site?