To help you plan the best car parade party for your little one we've rounded up the 13 best drive-by birthday party supplies!
Drive-by parties have now become a trend during these odd times. Who could have guessed?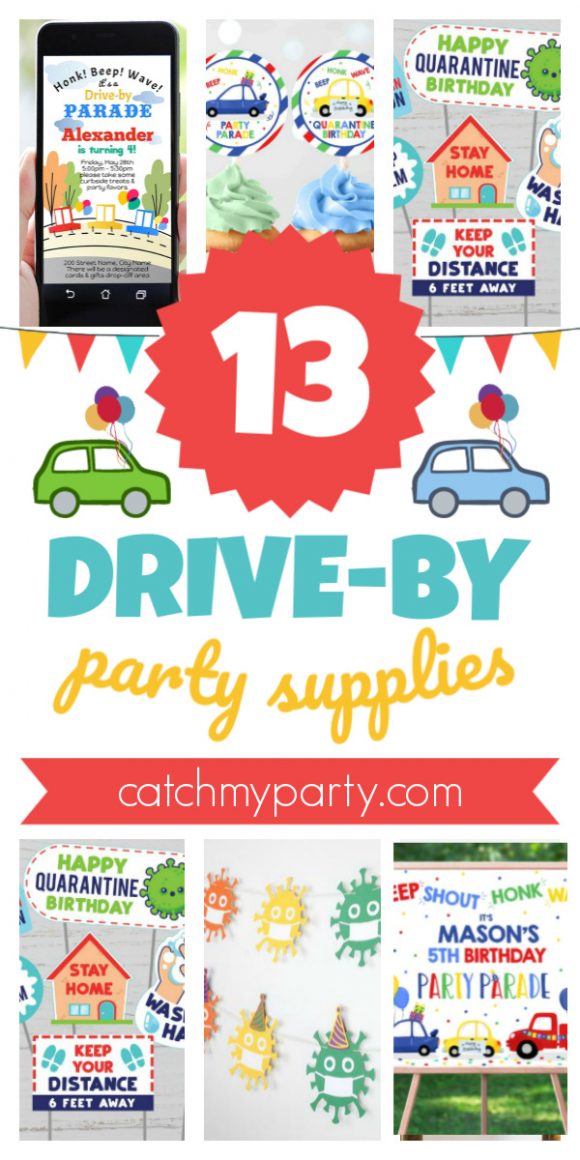 We've got so many awesome ideas, such as a digital party invitation, a drive-by cake topper, a fun virus garland, some drive-by party signs and so much more.
Get ready to honk your horn!
Check out the Most Amazing 13 Drive-By Birthday Party Supplies!
The first thing you need to do when planning a birthday car parade is to get those invitations out!
We've found the perfect one for you that oozes cuteness and will get all your family and friends in the mood.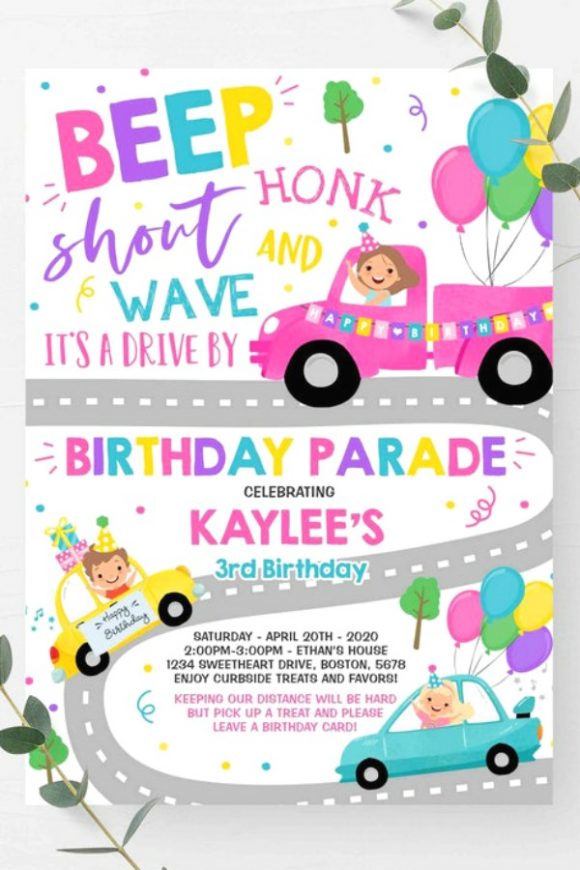 If it's easier for you to send out a digital party invitation then we've got you covered too.
This invitation has everything you need and will surely be a hit with your family and friends.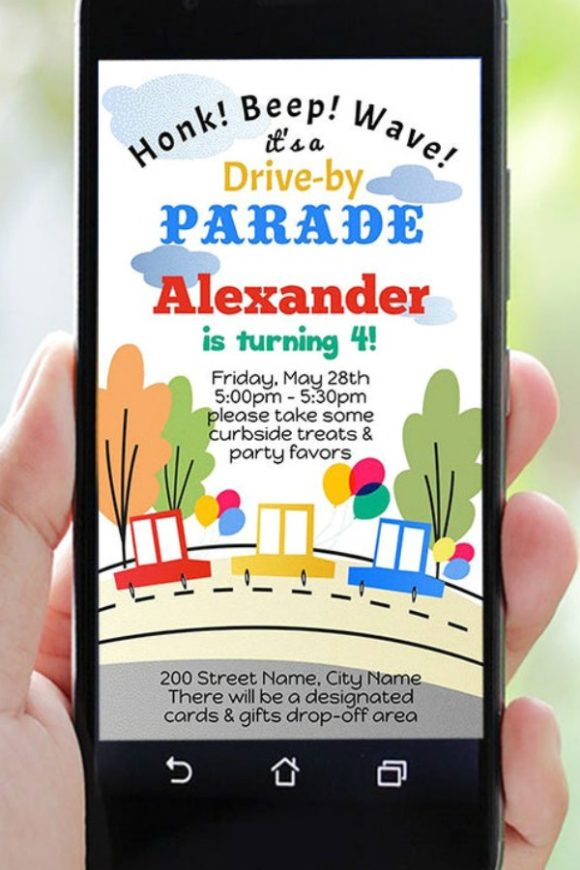 We seem to have all become bakers throughout this ordeal so how about putting your talent to the test and bake the birthday cake yourself?!
Finish it off with this fun drive-by topper in either a boy or girl topper and you're good to go!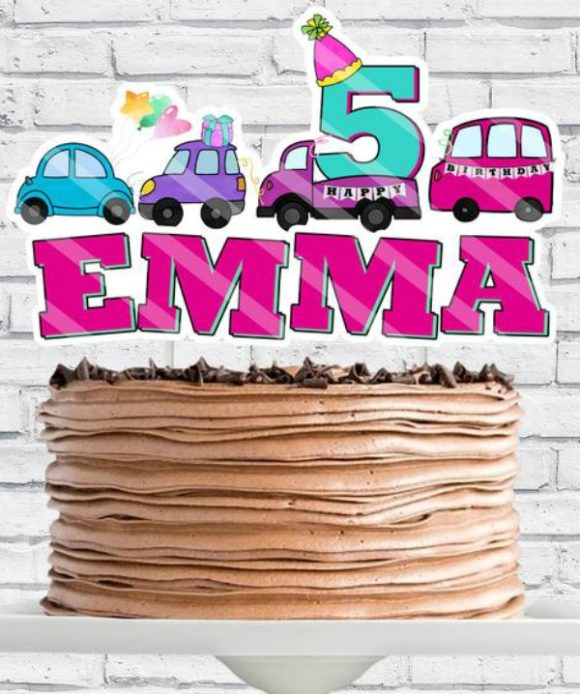 You can't have a party without cupcakes, right? So decorate yours with these cool party parade toppers that celebrate your drive-by birthday party!
You can even place them individually in cupcake boxes and leave them out for guests to take home with them.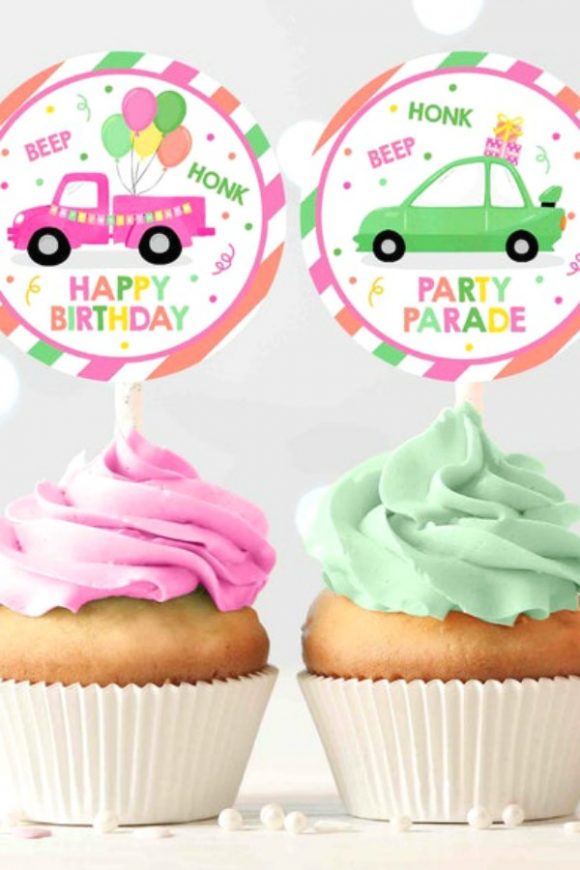 Decorate your wall with this fun colorful virus banner.
I love that each one is wearing a mask and some have party hats!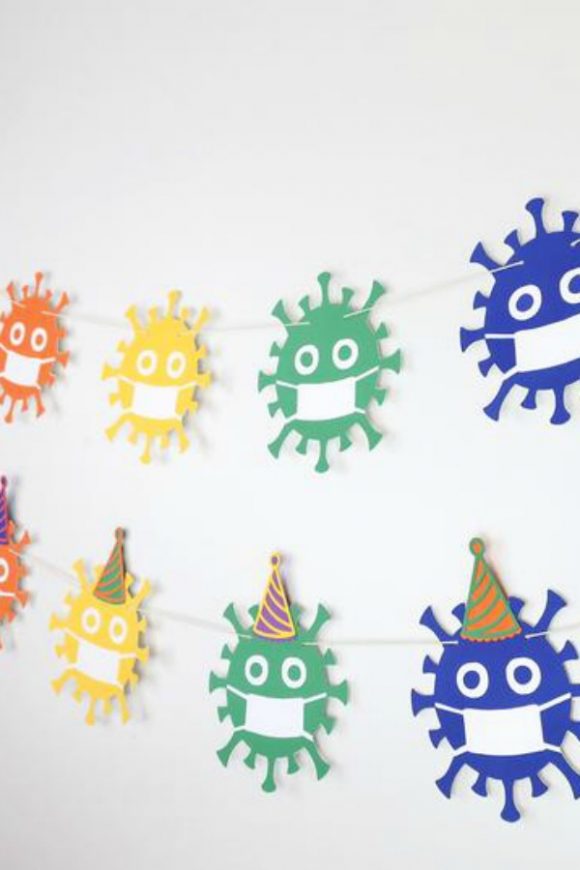 Chalkboard posters are a great party decoration and a wonderful keepsake that you are going to want to have marking a 2020 birthday party!
It's an excellent opportunity to write down all the milestone moments in your child's life.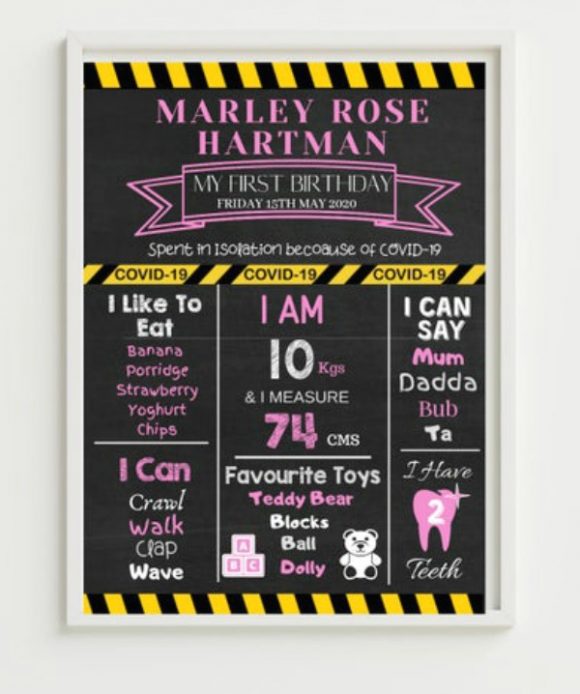 The ultimate drive-by party decoration is, without a doubt, the sign you're going to place out on your lawn letting.
Let everyone know that a special little girl or boy lives there and that they are requested to beep, shout, honk and wave!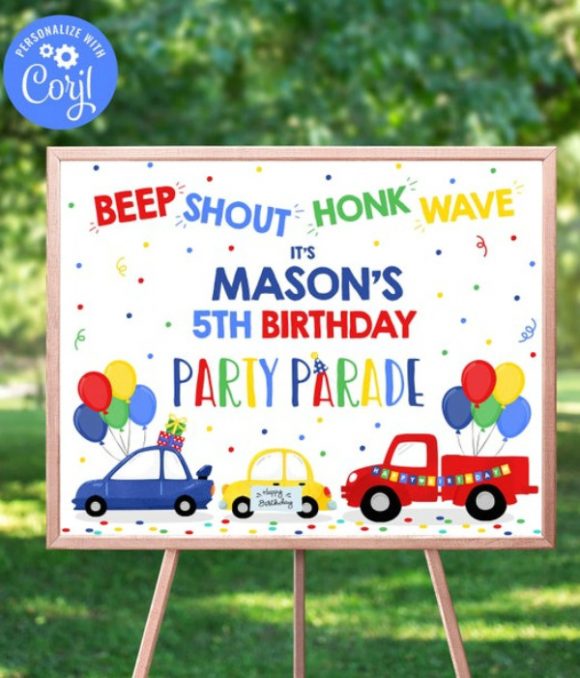 Your family and friends are going to want to do a quick stop to drop off cards and gifts (maybe in a designated box).
So set up a parking area with this cool parking sign!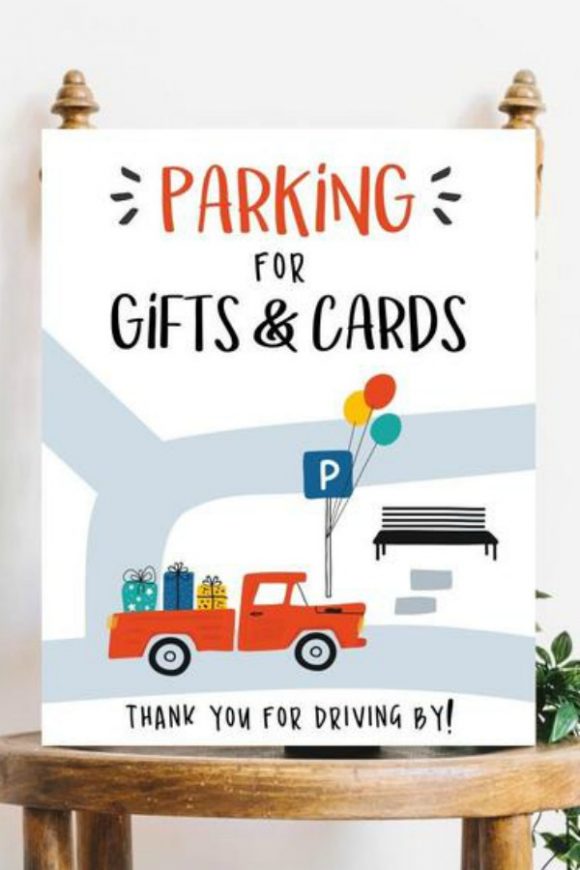 Next to your cards and gift box don't forget to place another full of goodies for your family and friends.
Mark the spot with this colorful sign!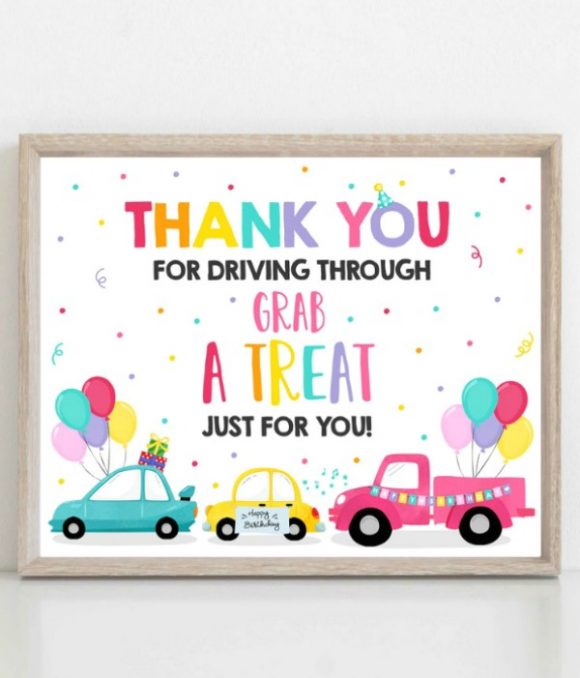 Show your appreciation and add one of these sweet stickers to your party favors.
They are so pretty and are a great way to show some love.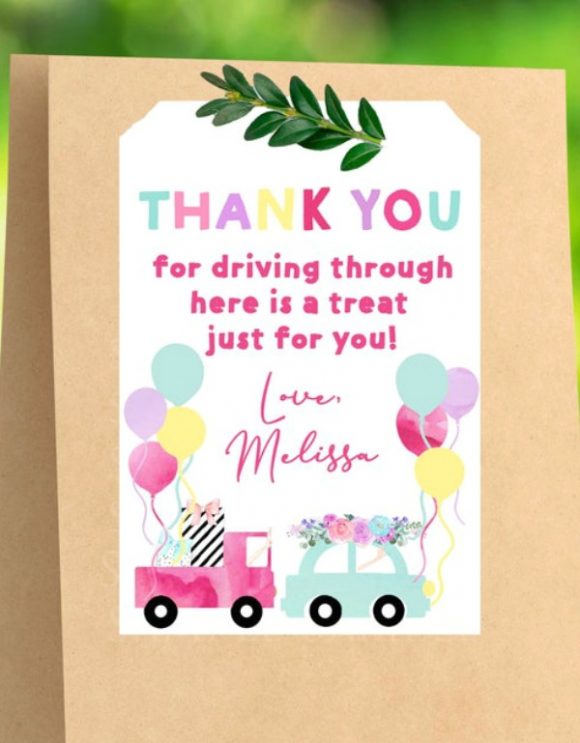 If your child is turning one then this t-shirt is just what they need to mark the event.
It also makes for a great keepsake that you are going to want to save.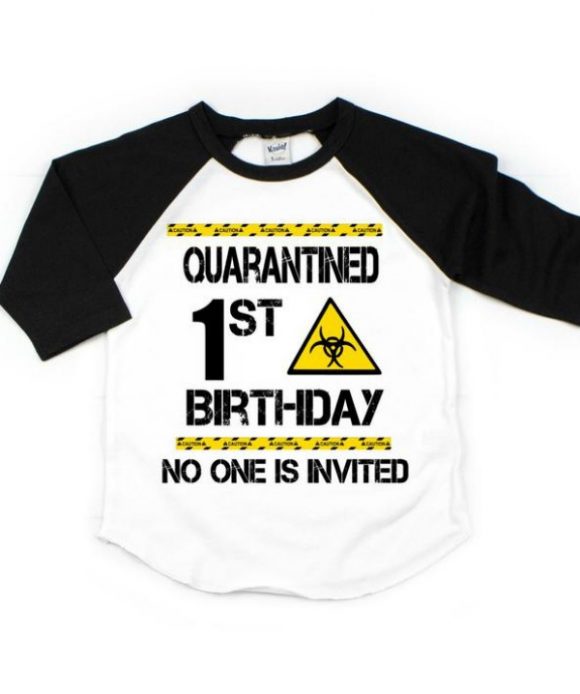 Even though your child won't be able to have a party activity with their guests, your family can always have a good time with an indoor scavenger hunt.
This printable is all you need to get started.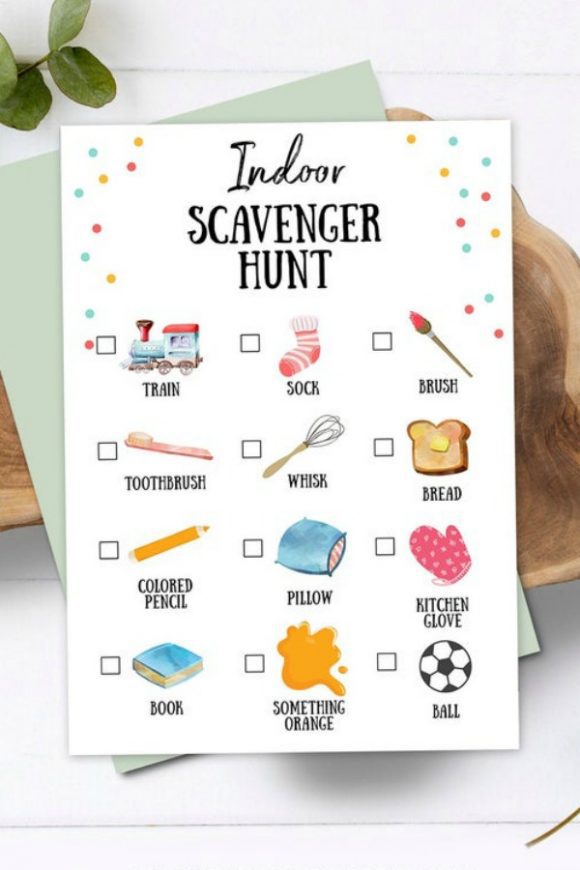 To finish off our list fantastic drive-by party supplies we have these cool photo booth props.
You can bet the photos are going to be memorable!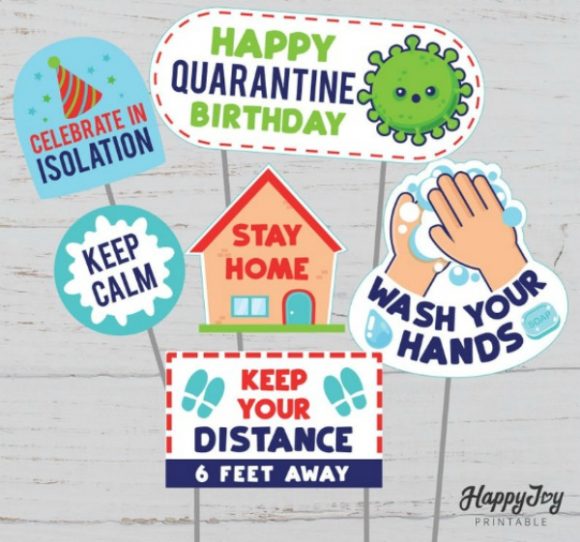 Some of these links are affiliate links. If you click and make a purchase, we may make a small commission at no cost to you.

MORE POSTS LIKE THIS YOU'LL LIKE:
Need more ideas and free printables?