Video games play a massive role in our kids' lives, so it's only natural that they are a popular party theme too.
If you have a kid whose birthday is coming up, and are stuck on which game to choose as a party theme, then this post is for you.
Check out all the awesome video game party themes we have rounded up for you from CatchMyParty.com.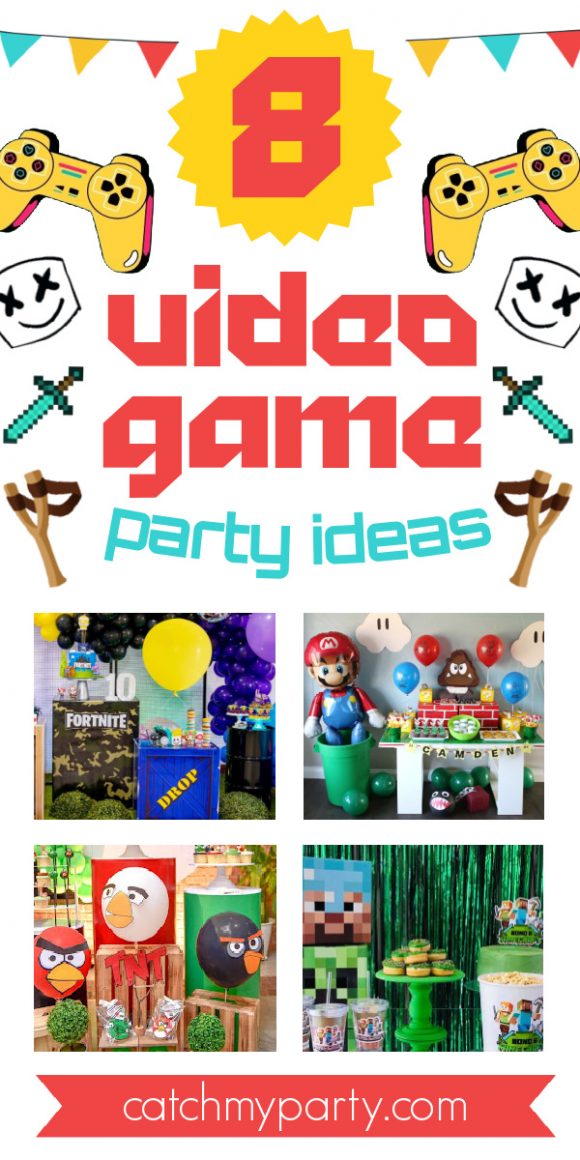 We've so many favorite video game party themes, such as Fortnite, Minecraft, Super Mario, and more!
Check Out These Fantastic 8 Video Game Party Themes!
Fortnite is one of our most popular video game party themes. There's not a Fortnite fan out there that doesn't look forward to a Battle Royal!
Fill your party with the best Fortnite party supplies, such as supply box cupcakes or a llama pinata, and use our FREE Fortnite party printables to decorate it!
Make sure you check out all the incredible Fortnite party ideas we've rounded up to make your party one to remember!
Check out these amazing Fortnite birthday party supplies.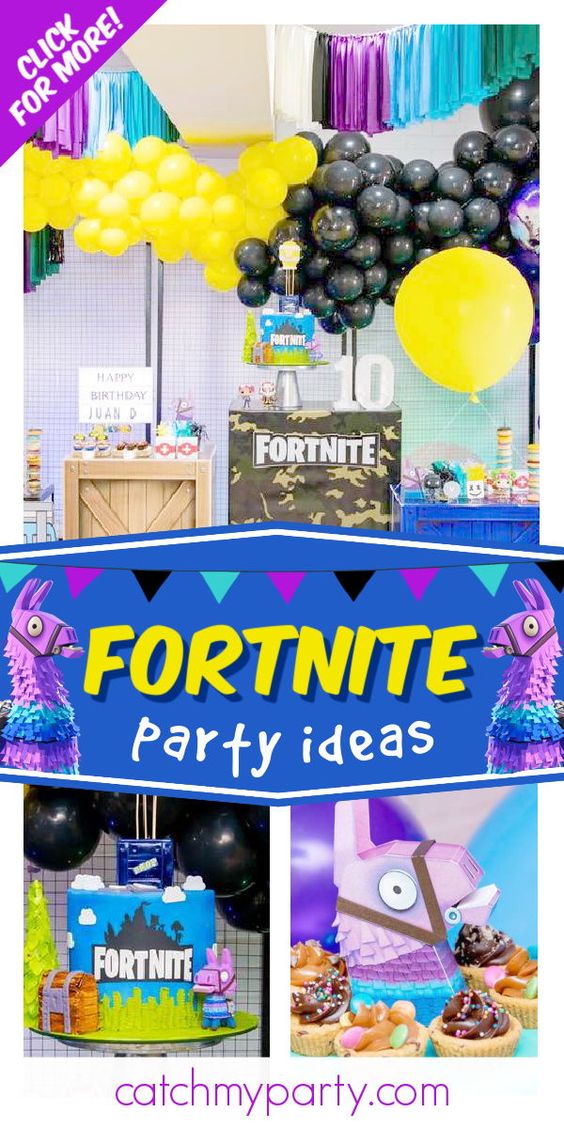 I'm pretty sure that if your kid loves playing video games he'll love Minecraft!
Minecraft parties have been a big hit with kids for ages now and it doesn't look like they'll be going away anytime soon.
We have so many cool Minecraft party ideas that will help you throw an unforgettable Minecraft-themed party! Check out all our ideas for Minecraft cakes, party activities, invitations, and party favors!
If you are looking for party decorations then be sure to download our FREE Minecraft party printables, or even our FREE Alex party printables, and use them to decorate your party. You can also download our awesome free printable Minecraft bingo to keep kids entertained.
You can even try our Creeper pizza recipe and treat your guests to some delicious food!
Don't miss these incredible Minecraft birthday party supplies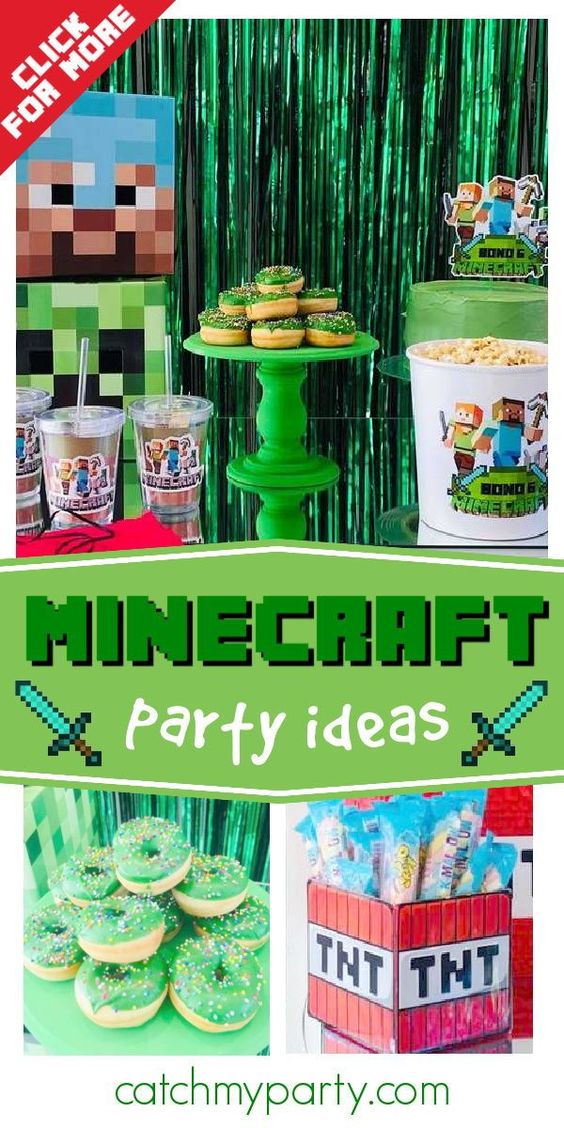 Super Mario is such a classic! No matter how many new games come out kids keep coming back to this old-time favorite from the '80s.
What's not to love about carnivorous plants and mushrooms?
We've rounded up a bunch of the best Super Mario party supplies if you are in a hurry, if not take a look at all these cool Super Mario birthday party supplies.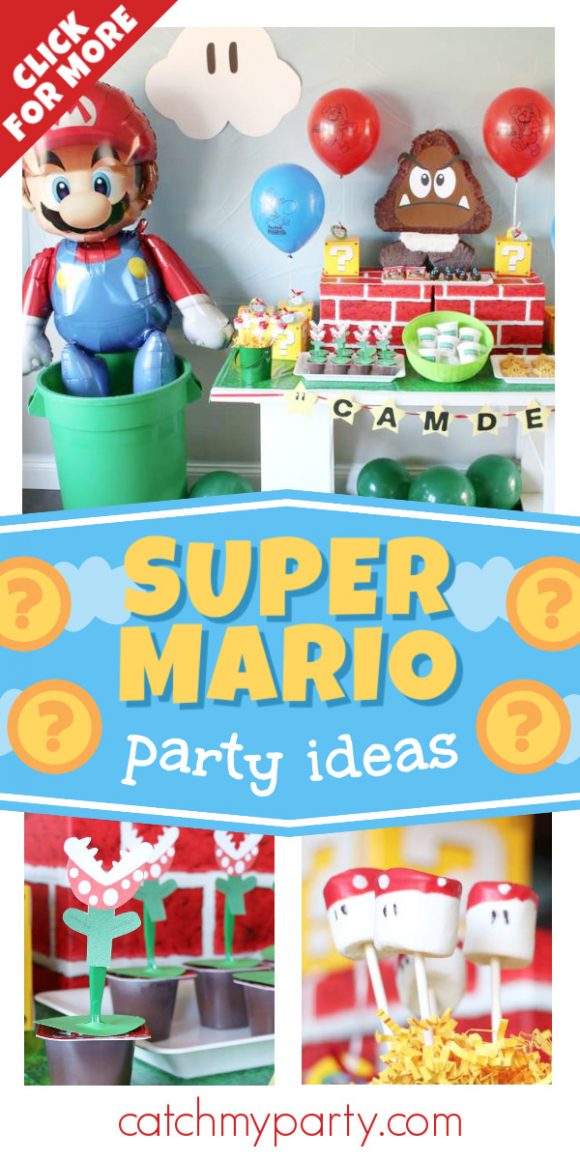 Angry Birds is another video game favorite which is why it's a great party theme for a gamer.
If your kid loves the game and the movies then you can bet an Angry Birds party will be dynamite!
Take a look at these wonderful Angry Birds birthday party supplies.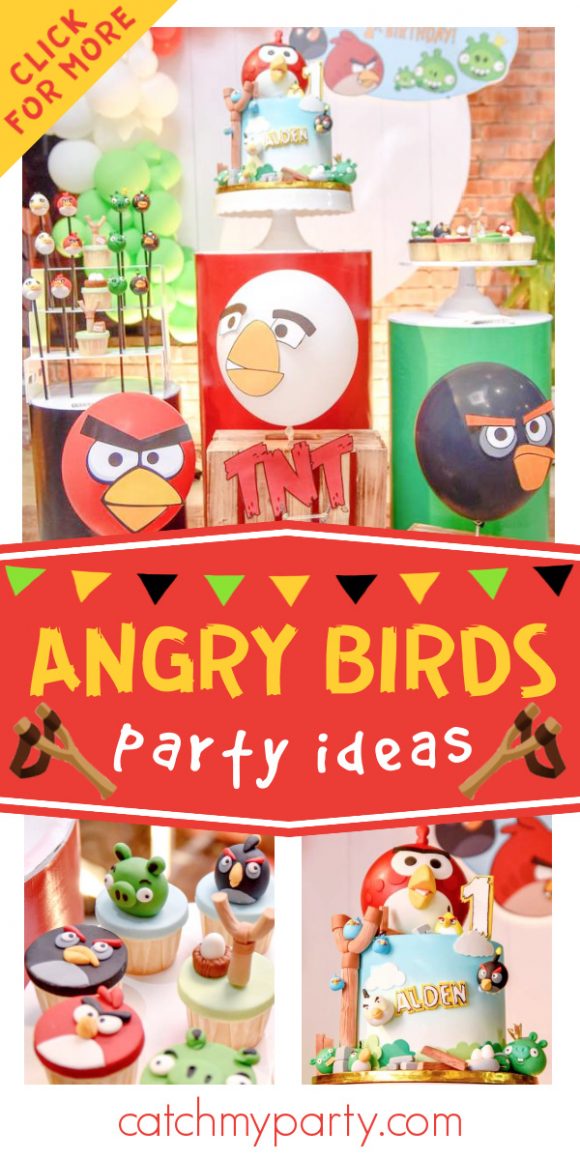 The 'Pokemon Go' app and Detective Pikachu movie have contributed to making Pokemon a huge hit with kids around the world.
It's a great party theme for all of those that can't get enough of this fun character. Check out all these fun Pokemon cakes and desserts for inspiration, and download our FREE Pokemon printables and use them to decorate your party!
Don't miss our fantastic Pokemon party ideas and party supplies.
Sonic is a '90's classic. The world's fastest hedgehog is a cultural entertainment icon that can be found in comics, animations, games, and movies.
If you kid everything loves this supersonic hedgehog then this party theme is perfect!
Don't miss these Sonic the Hedgehog birthday party supplies.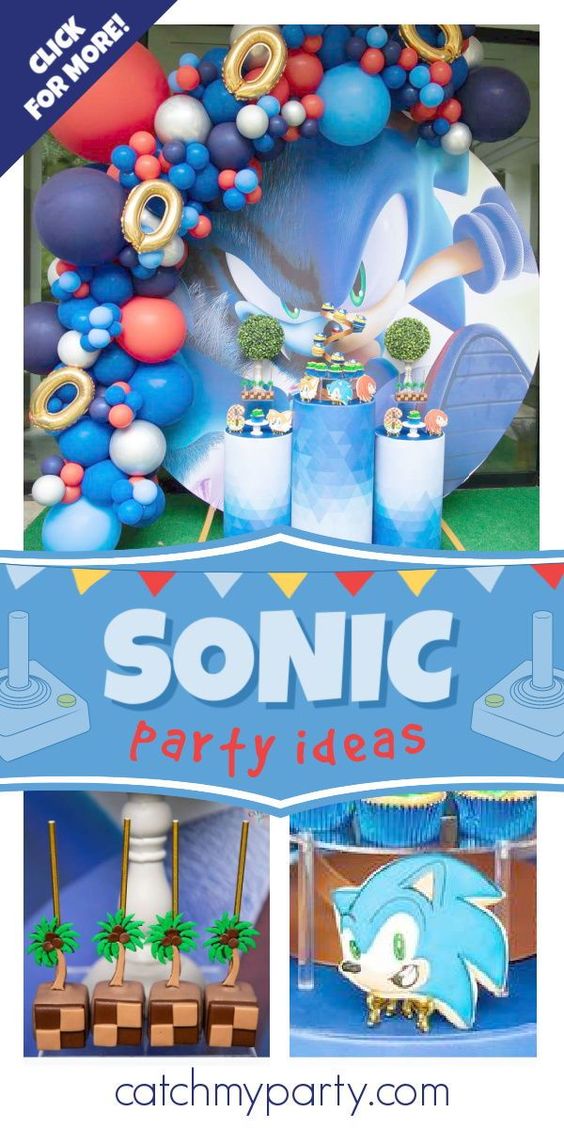 The online strategy game Among Us skyrocketed to popularity during the pandemic with kids playing from home with their online friends. Now that we can all be together again your kid will jump at the idea of throwing an Among Us party with all his crewmates!
Decorate with lots of astronauts to make your party on theme.
Take a look at these cute Among Us birthday party supplies.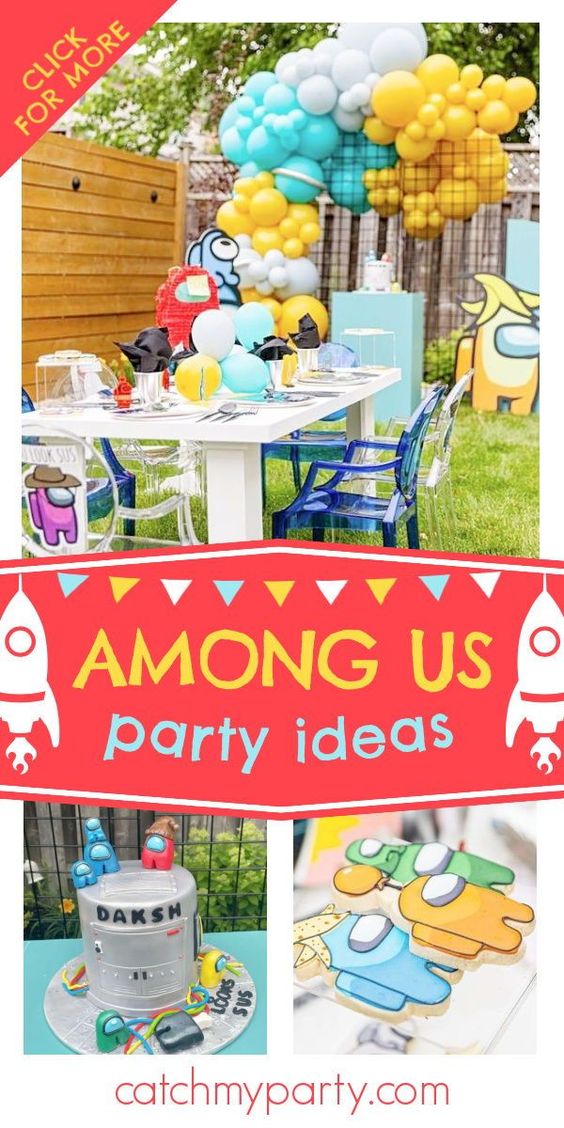 If you are still stuck on a party theme then how about throwing a gamer party? There are so many cool ideas such as controller foil balloons that you can use to decorate your party.
For the ultimate experience set up a gamer challenge for your guests. There's nothing they'll want more than to sit down and play.
Take a look at these fabulous gamer birthday party supplies.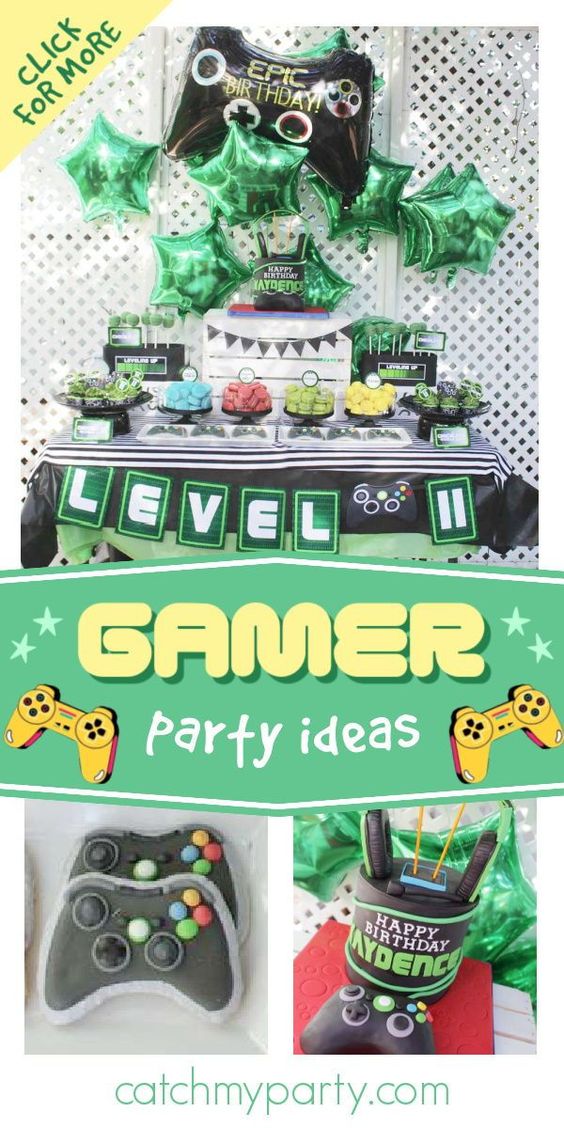 For more inspiration, check out all our amazing birthday parties for boys, and check out these boy birthday party supplies from vendors with listings on Catch My Party!
Need more boy birthday party ideas?