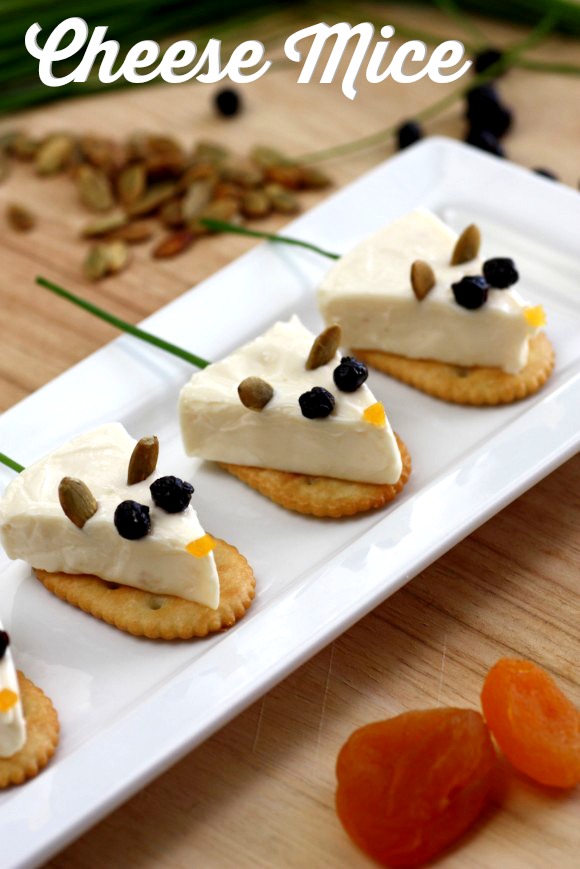 We created these cheese mice for our post about what to serve at Grumpy Cat's 2nd birthday. These cheese wedges are super cute, super kid-friendly, and super easy to do!
SUPPLIES:
Laughing Cow cheese wedges (we used cheddar flavor)
Oblong cracker
Dried blueberries
Dried apricots
Sunflower seeds
Chives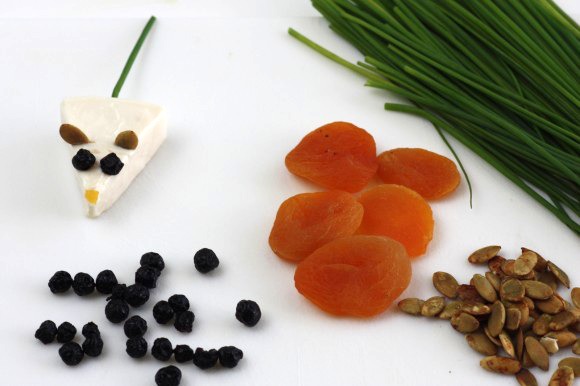 DIRECTIONS:
Place your cheese wedge on a cracker. Add two dried blueberries for eyes. Insert two large sunflower seeds for ears. Slice a small piece of dried apricot for a nose. Slide a piece of chive about 3 inches long in the back of the wedge for a tail. Voila!