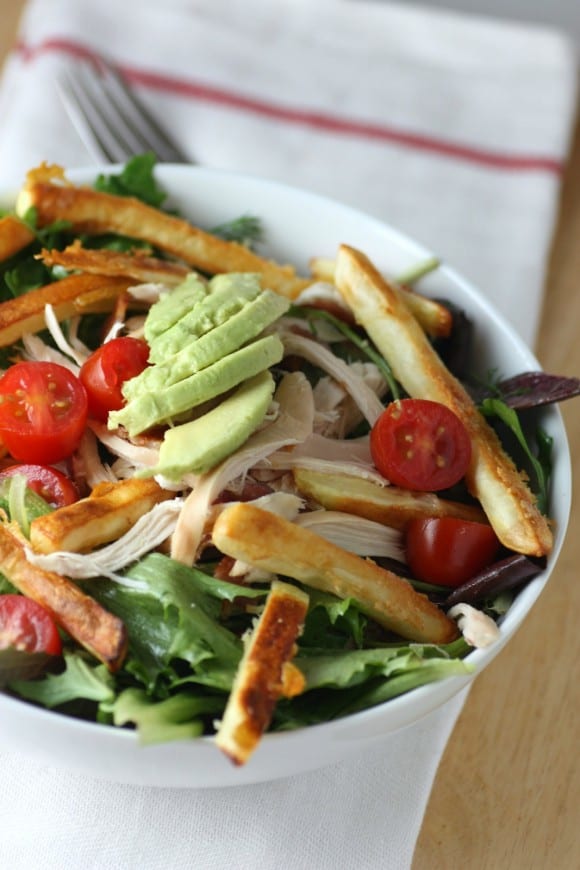 I always like the New Year because it feels like a fresh start. And I especially feel that way about what I eat.
After the indulgences of the holidays I always like to find guilt-free, tasty recipes that make me feel good. I knew just what to make… a chicken French fry salad.
French fries in a salad? What?!
What I wanted to achieve by putting the fries in in my salad was a salty, cheesy, crunch, like a crouton, but better.
So for my salad, I shredded up some chicken as my lean protein, crumpled up a bit of bacon to add some smoke and flavor, added sliced cherry tomatoes for brightness, added avocado for creaminess, sprinkled my fries with Parmesan cheese before baking to add some bite, and then tossed everything in my mustard seed vinaigrette. One word… delicious!
Chicken French Fry Salad Recipe
Ingredients:
for the salad
1 5oz bag salad mix
1 5oz bag arugula
Frozen Fries
1/4 cup grated parmesan cheese
12 cherry tomatoes cut in half
2 avocados
2 cups shredded chicken
4 slices bacon
for the salad dressing
1/4 cup olive oil
2 tablespoon vinegar (or lemon juice)
1/2 teaspoon mustard seed
1/2 teaspoon salt
Directions:
Sprinkle grated parmesan cheese on the fries before baking.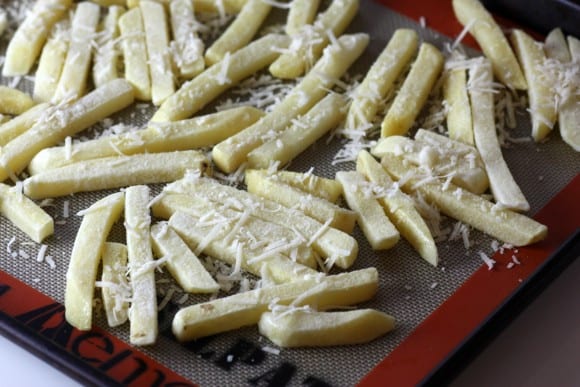 In the oven, the parmesan will crisp up and give you a gorgeous golden brown color.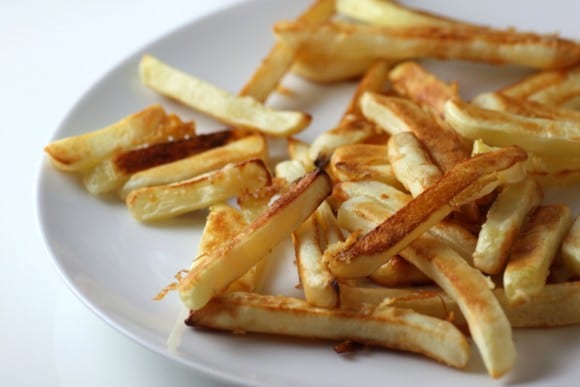 Make the salad dressing by adding the olive oil, vinegar, salt, and mustard seed in a bowl and whisking until combined.
Put your spring mix and arugula in a large bowl and toss with dressing.
Put your dressed lettuce in salad bowl. Top with tomatoes, shredded chicken, crumbled bacon, avocados, and the fries.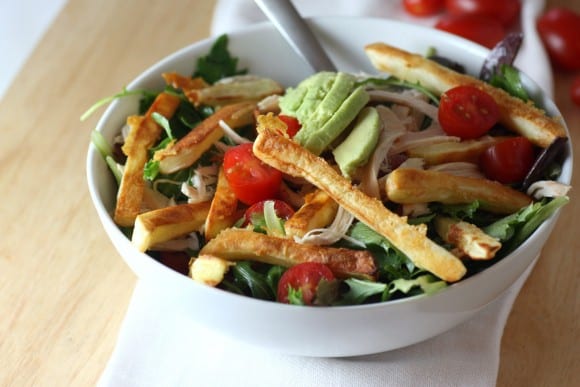 The textures, flavors, and colors are what makes this salad so fabulous! The salad is a combination of tangy, smooth, crunchy, smoky, cheesy, and salty. The taste is so satisfying and yummy, you won't believe it's part of my New Year's resolution!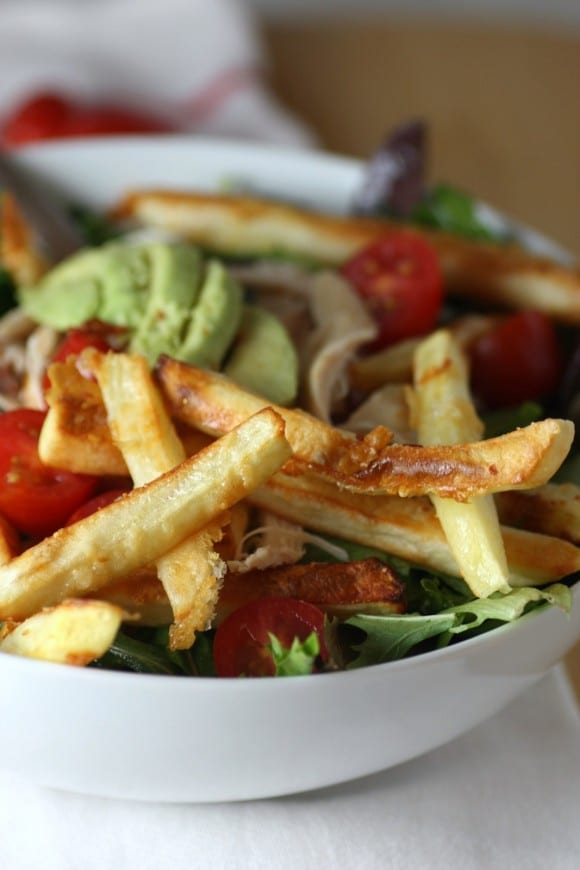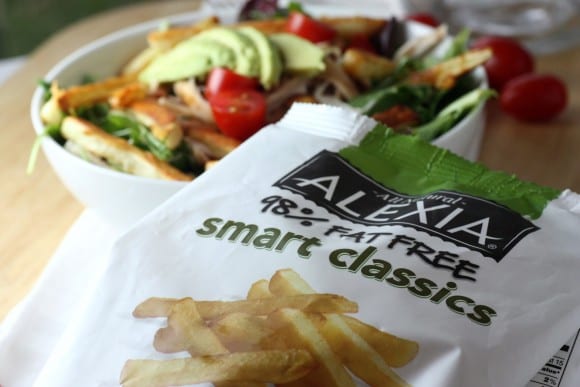 PIN IT FOR LATER: