Chinese New Year is approaching and it's the Year of the Goat. The Goat is said to be peaceful, artistic, relaxed, but a little set in it's ways.
So clean your houses in preparation, because today we're sharing some beautiful and festive Chinese New Year party ideas to help you get you ready!
This beautiful spread features delicious foods which will bring good fortune throughout the coming year!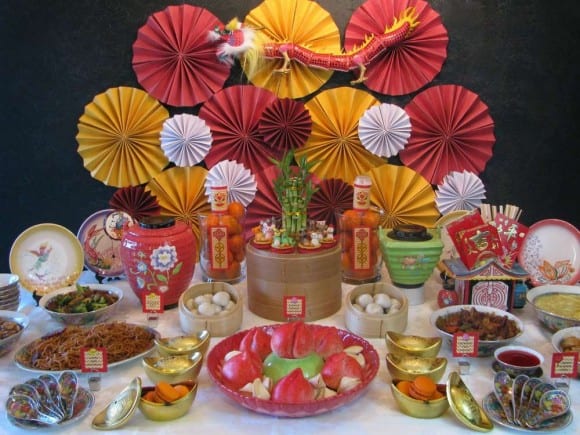 Cherry blossoms on cupcakes welcome the spring — and the Chinese New Year!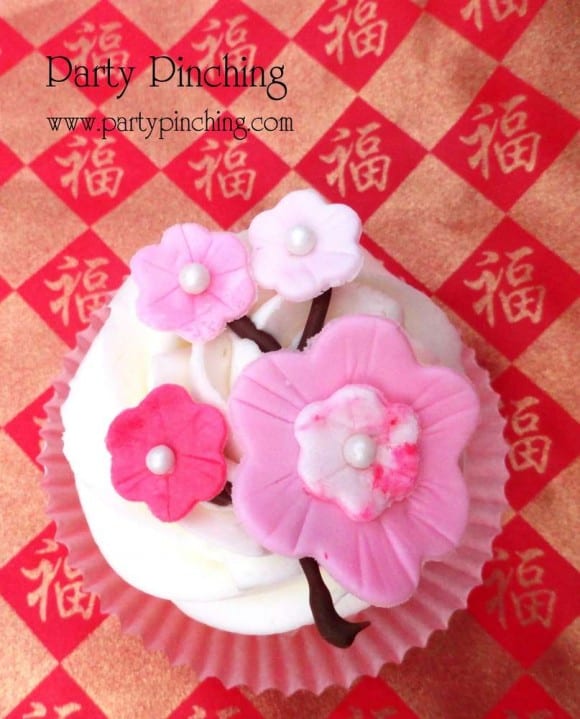 I love these red, orange and gold place settings — perfect for celebrating the Chinese new year!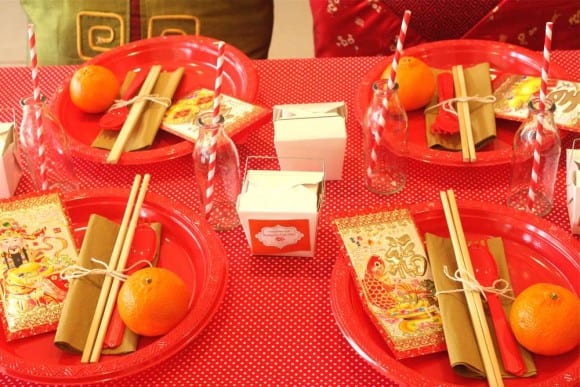 Gifting chocolate "money" in traditional red envelopes is a great way to welcome your guests to the New Year!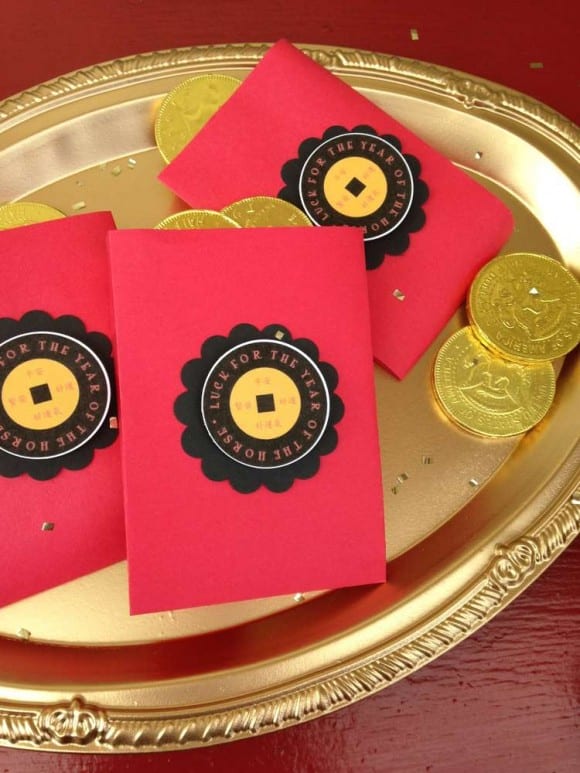 These yummy cupcakes celebrate the various Chinese zodiac animals with cute fondant toppers!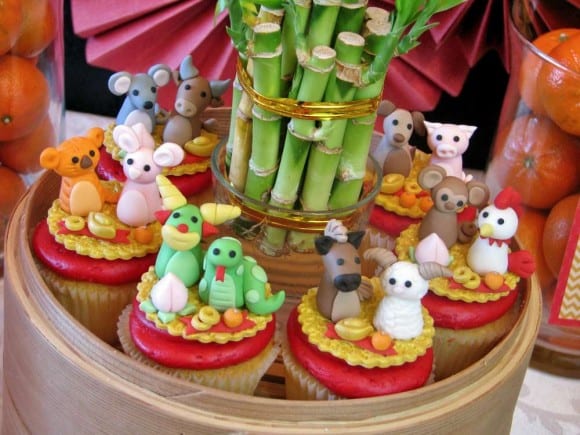 You can add red and gold holiday decor, like these sparkly garlands, for your Chinese New Year celebration!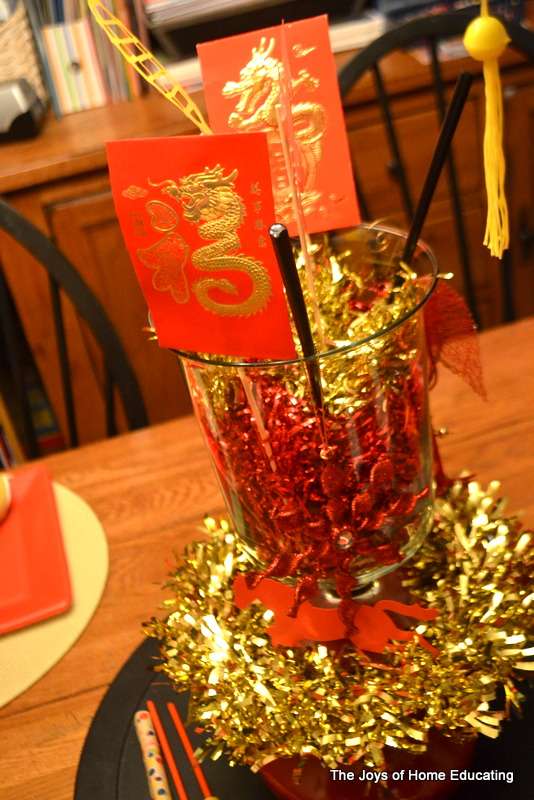 Spraying fortune cookies with edible gold mist makes them into a perfect red velvet cupcake topper!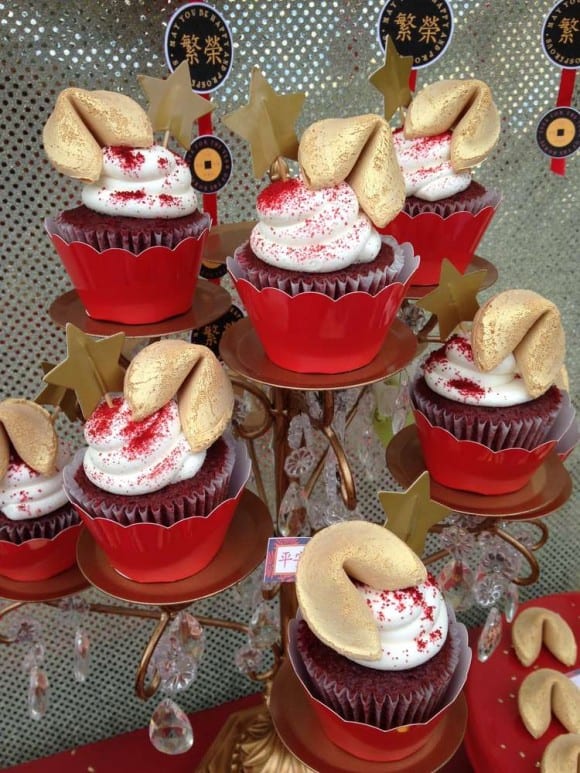 Oranges will bring special luck for the coming year! They are supposed to bring an abundance of happiness and prosperity.
You can make your own special party table backdrop with black poster paints and a loose brush.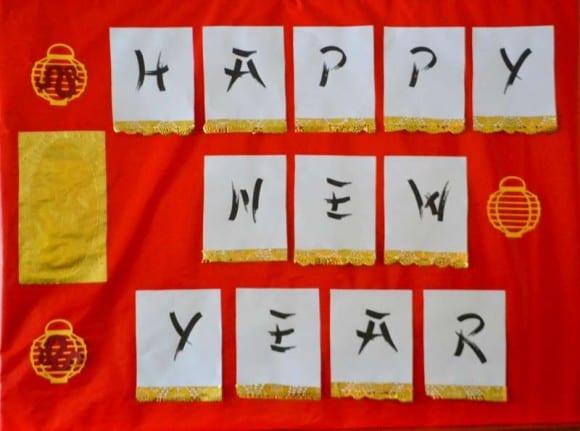 Dipping fortune cookies in chocolate is a simple and delicious treat!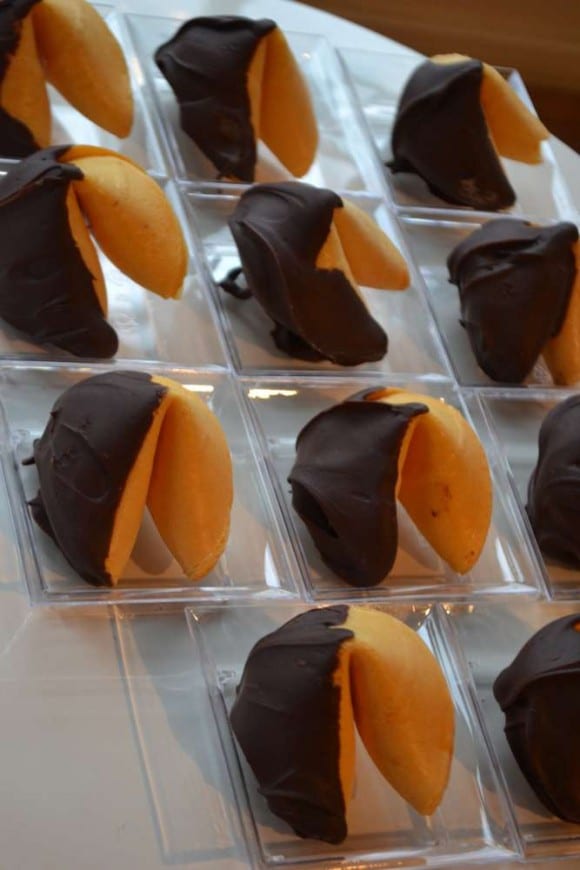 Be sure to check out all the Chinese New Year parties on our site!