How about making these delicious bad boys for your family or friends!
These chocolate caramel apple pops are super easy to make and such a crowd pleaser. You can even let people customize their own by setting out a toppings bar!
Here's how to make them…
Chocolate Caramel Apple Pops
Ingredients:
Apples, sliced
Caramel bits
White chocolate chips
Semi-sweet chocolate chips or Dark chocolate chips
Pecans, chopped
Mini marshmallows
Mini chocolate chips
Paper straws or popsicle sticks
Directions:
Wash and dry apples. Depending on the size of your apples, you will get 2-3 slices from each. Do not make the slices too thick.
Line a baking sheet with parchment paper.
Melt the caramel bits over low to medium heat with two tablespoons water. Stir until the caramel is smooth.
Using a small knife, make a small x in the bottom of the apple slice. Push the paper straw into the x.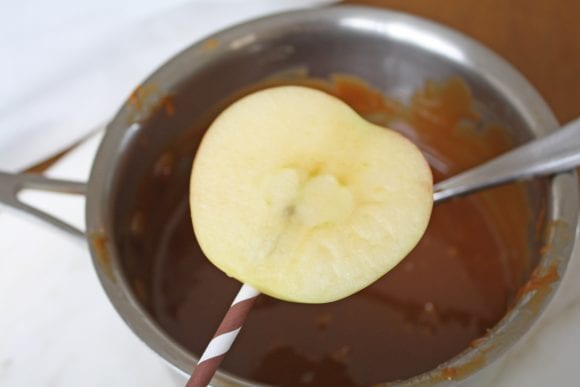 Using a spoon, scoop the hot caramel over the apple slice. Smooth the caramel out with the bottom of the spoon.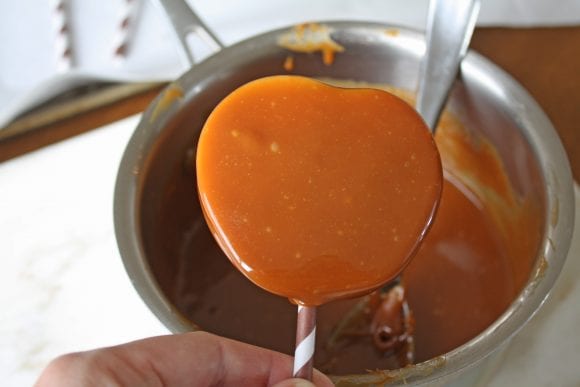 Place caramel apple on the parchment lined baking sheet. Repeat with all apple slices. Chill apples for 1 hour.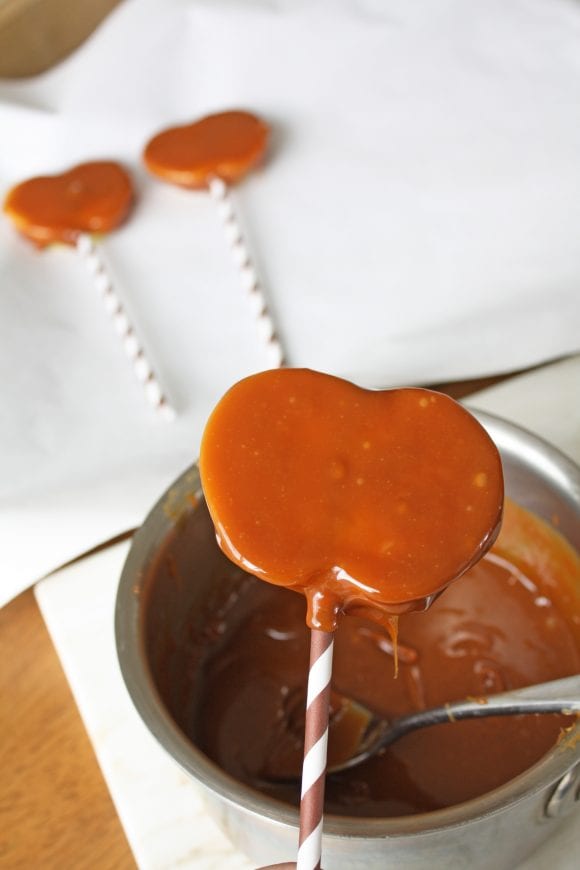 Melt white chocolate chips and dark chocolate chips in separate bowls in microwave. Pour chocolate into ziploc bags. Cut the tips of the bags and squeeze eacb bag over apples in a back and forth motion to drizzle on the apples.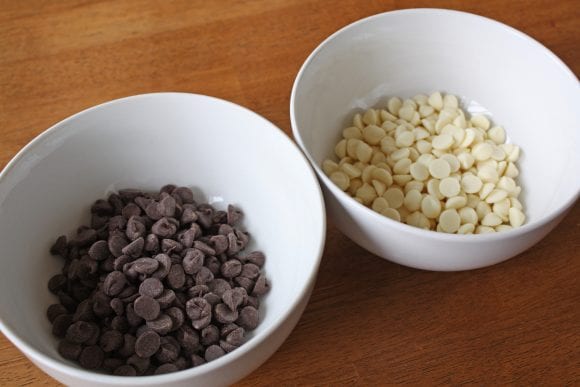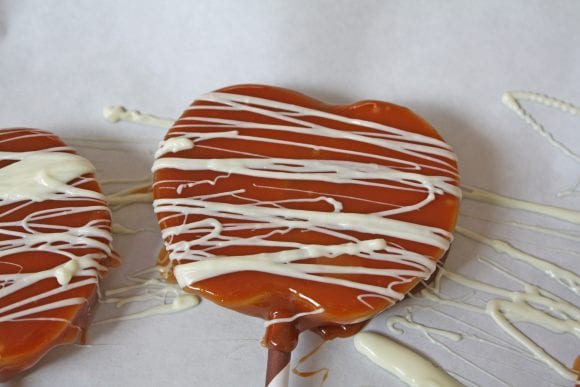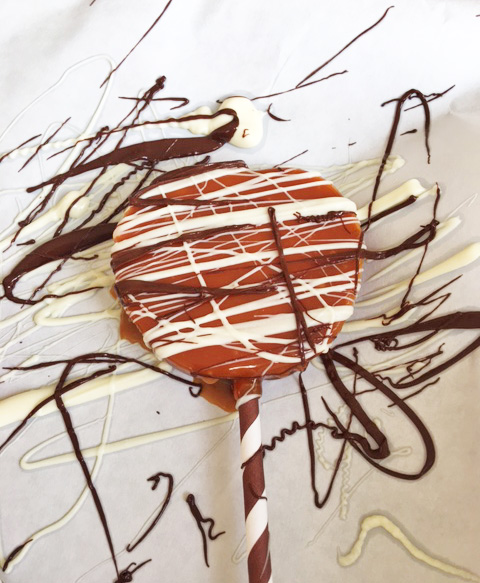 While the chocolate is still warm, add your toppings! I added mini marshmallows, mini chocolate chips, and pecans.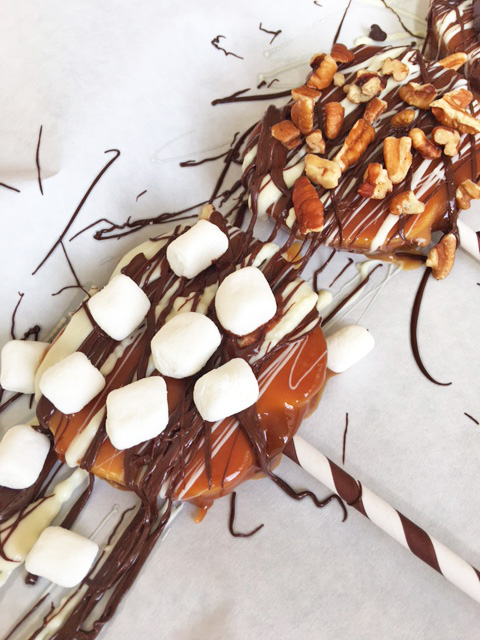 Chill apples until ready to serve. Remove from refrigerator 15 minutes before you serve to soften the caramel.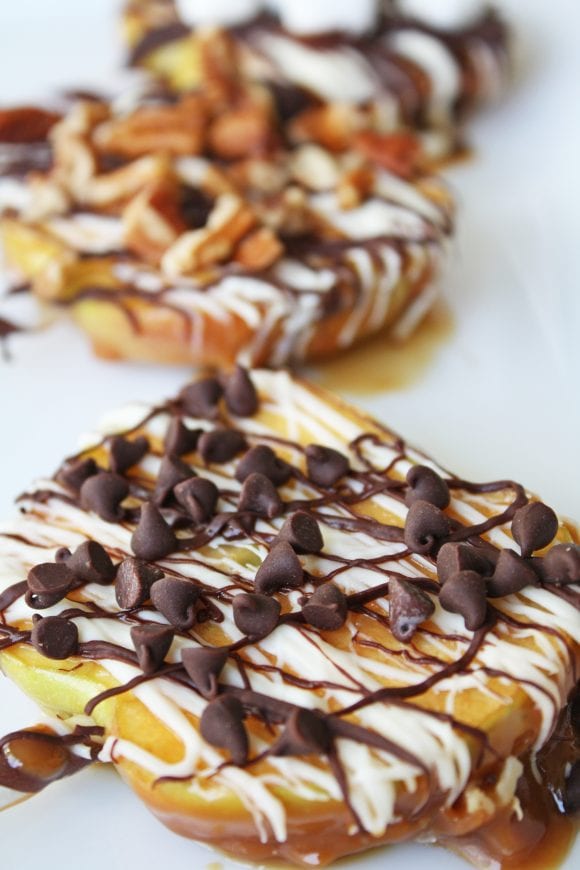 Delicious!!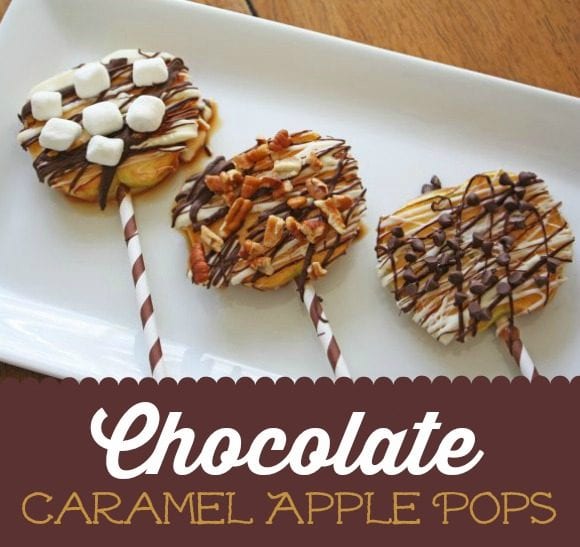 POPULAR RECIPES YOU'LL LIKE: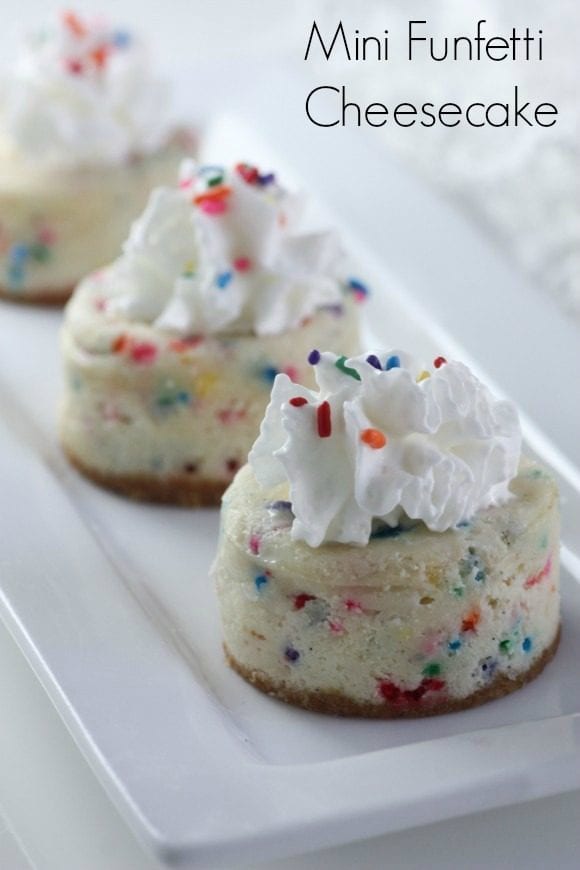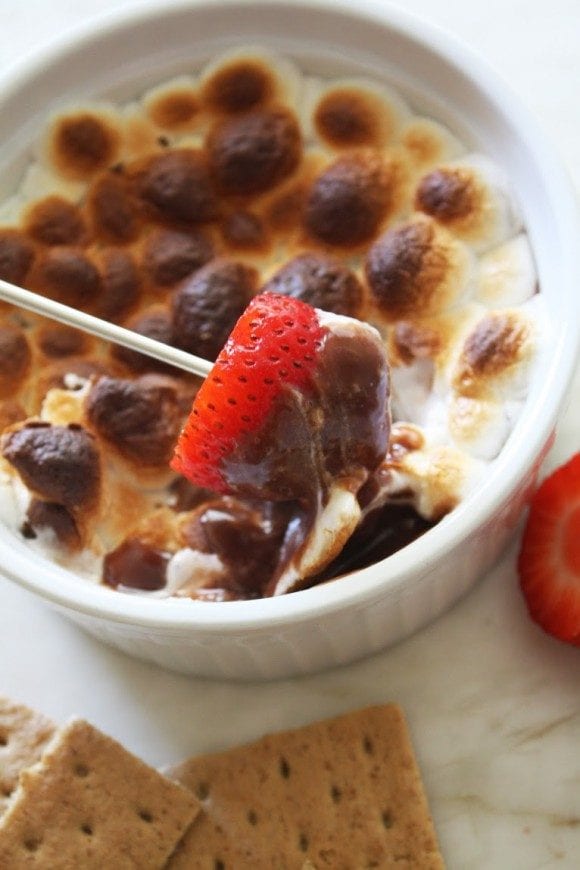 Save
Save
Save