Here is a delicious and easy-to-make summer treat for summer. Just bake some cookie bowls using the back of a cupcake tin, and serve mini scoops of ice cream in them! Here we used chocolate cookies, but you can try any type of cookie you like!

Chocolate Cookie Ice Cream Bowls
Ingredients:
1 cup, salted butter
1 1⁄4 cup sugar
2 eggs
1 teaspoon vanilla extract
1⁄2 cup cocoa powder
2 1⁄4 cup flour
1 teaspoon baking powder
Ice cream
Sprinkles
Directions:
Preheat oven to 350. Take a muffin pan and turn it upside down. Cover every other muffin cup with foil. The foil makes for easy removal of the cookie bowls. Lightly spray oil on each piece of foil.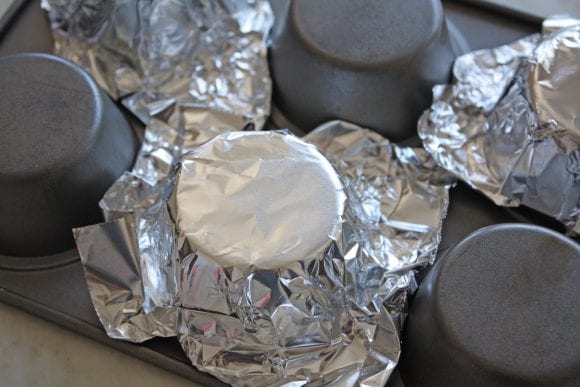 In a medium bowl combine salted butter (at room temperature, do not melt), sugar, 2 eggs and vanilla. Mix thoroughly.
Add cocoa powder and mix. Add baking powder and flour. Mix to combine.
Chill dough for at least an hour.
Place dough between two pieces of parchment paper. Roll out dough.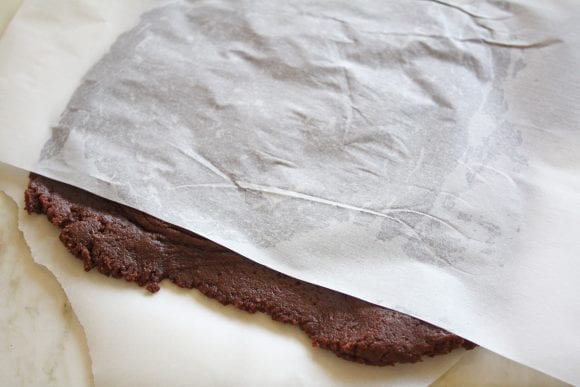 Using a circle cookie cutter, slightly larger than the base of the muffin pan, cut out circles. The colder the dough, the easier it will be to work with.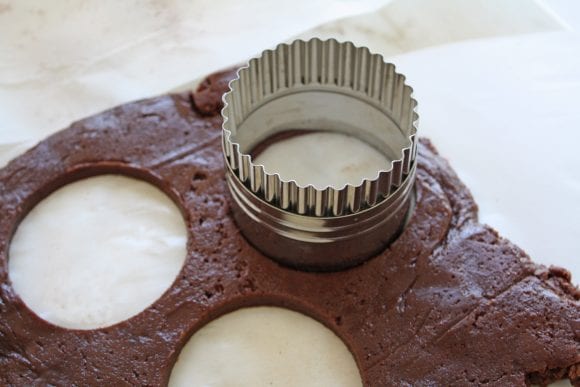 Mold each circle on top of the foil covered muffin cups. Bake for 10-­12 minutes until the cookie bowls are fully cooked. Cool completely before peeling foil from the cookie bowl.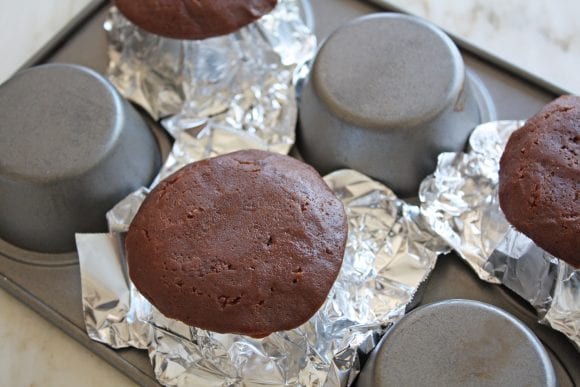 Cool completely before peeling foil from the cookie bowl. Serve with a scoop of ice cream and all you favorite ice cream sundae toppings!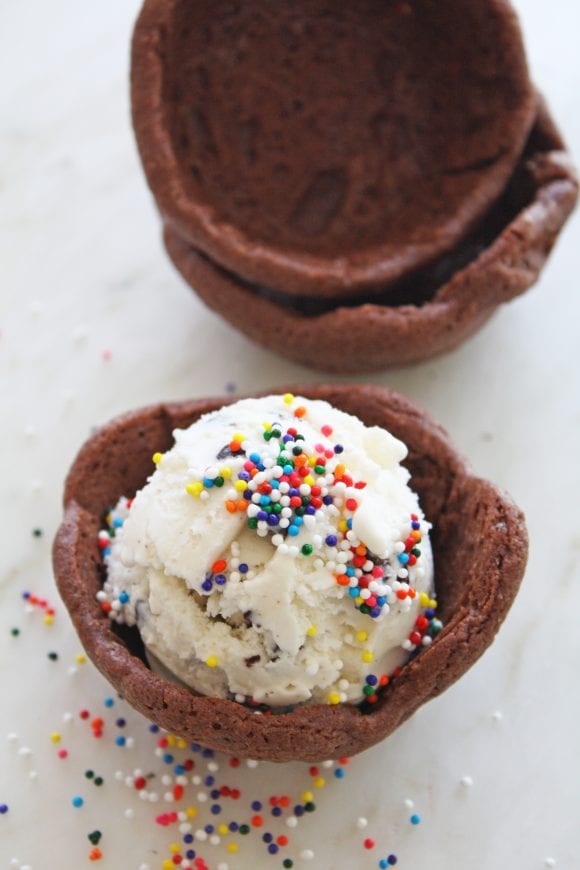 Wouldn't your kids just love these!!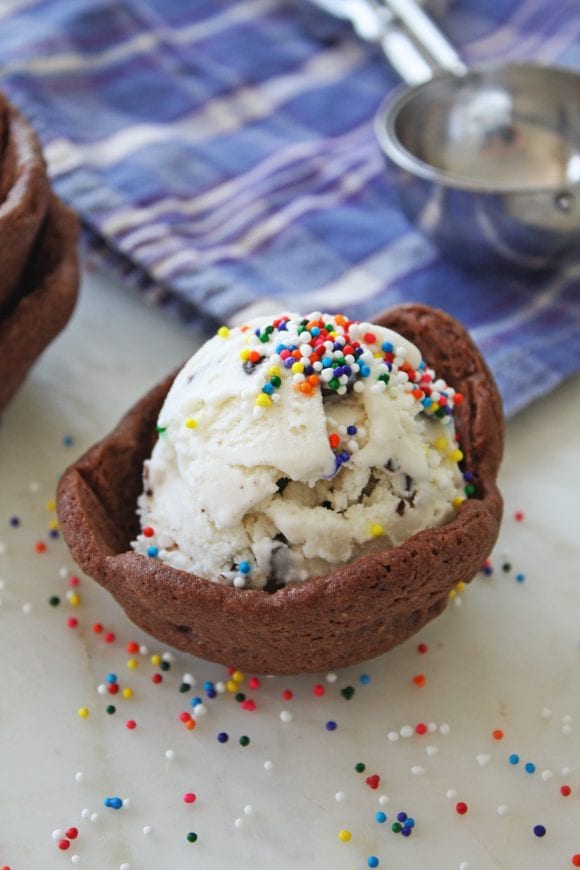 Here are two other desserts that are perfect for summer!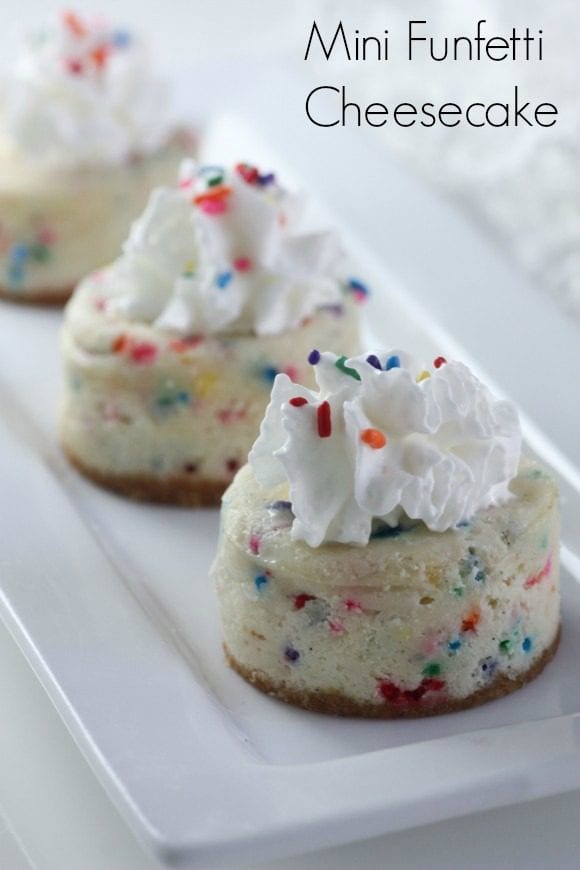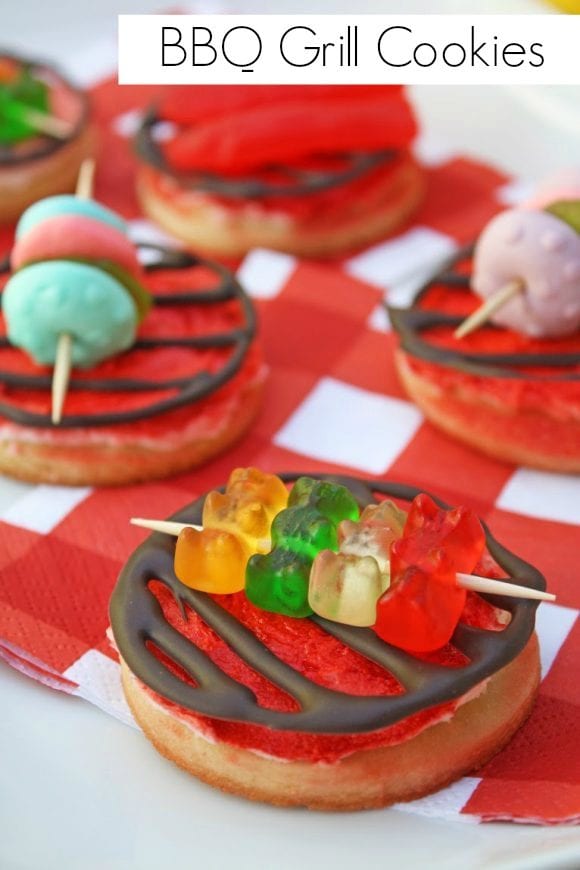 And for more inspiration check out all the fantastic summer parties on our site and our free summer printables.