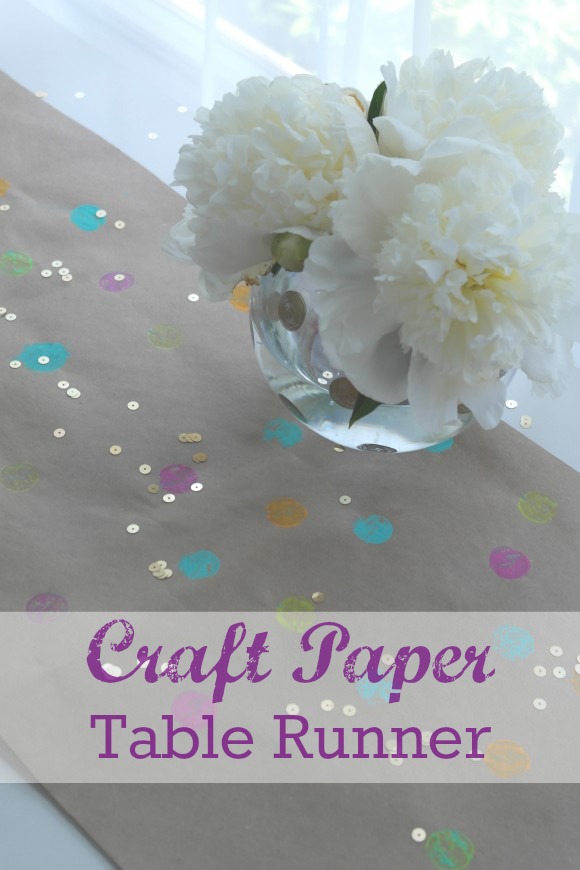 Our super chic blog contributors, Kristen and Missy from Sweetly Chic Events & Designs, are sharing an easy table runner made out of craft paper, perfect for a colorful summer party or baby shower!
A brightly colored table runner is a great way to take a party table from boring to beautiful, and with this table runner, there is no sewing involved because it's made from craft paper. This quick, easy, and inexpensive party DIY is a fun way to add a little color to your next event!
Supplies:
Roll of craft paper
Scissors
Assortment of acrylic paint
Wine cork
Paper towels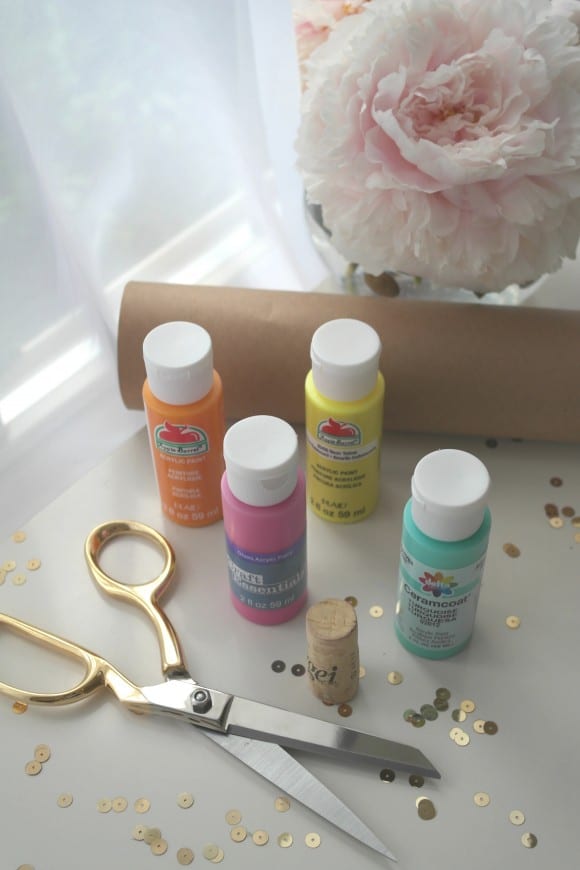 Directions:
Unroll your craft paper and cut it to the length of your table, adding a foot of length to each side. This will not only look nicer, but it also help to keep the runner in place.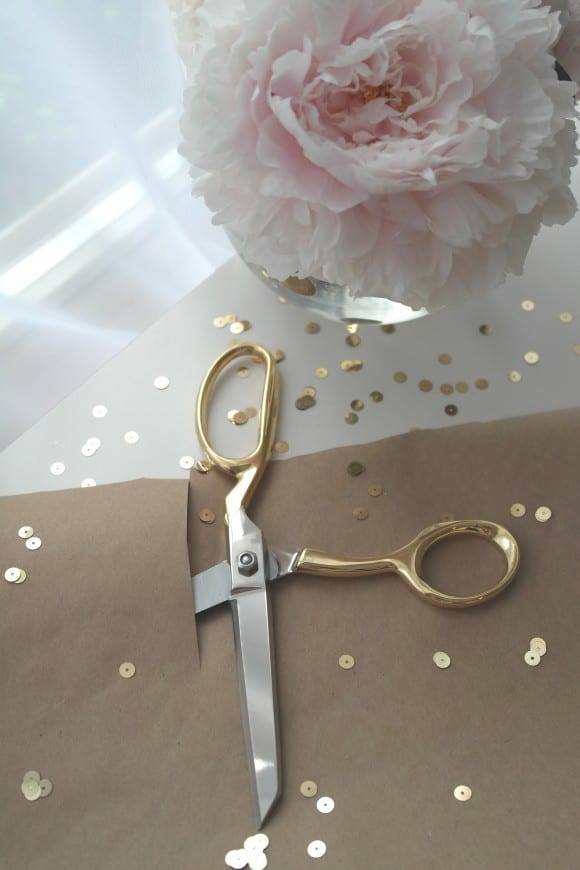 Squeeze out a bit of paint onto a piece scrap of paper. You won't need much, as a little goes a long way for this project!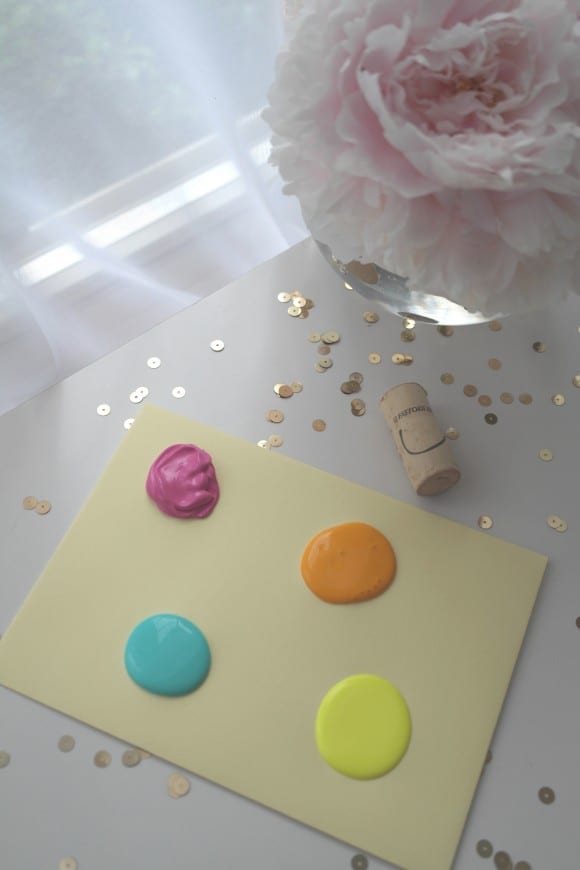 Next, gently dip your cork into the first paint color, only applying it to the very base of the cork.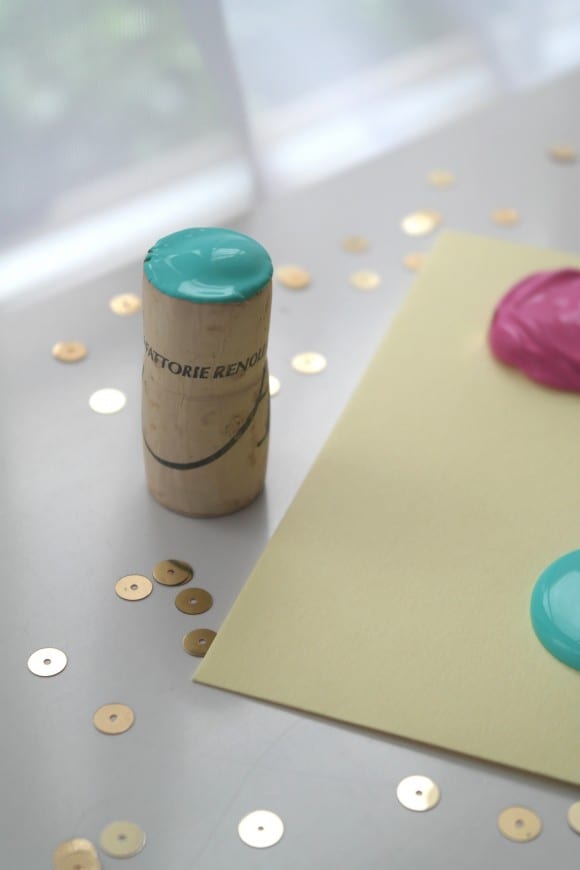 Blot off any excess paint onto a paper towel, leaving enough paint to transfer a couple of polka dots onto your craft paper.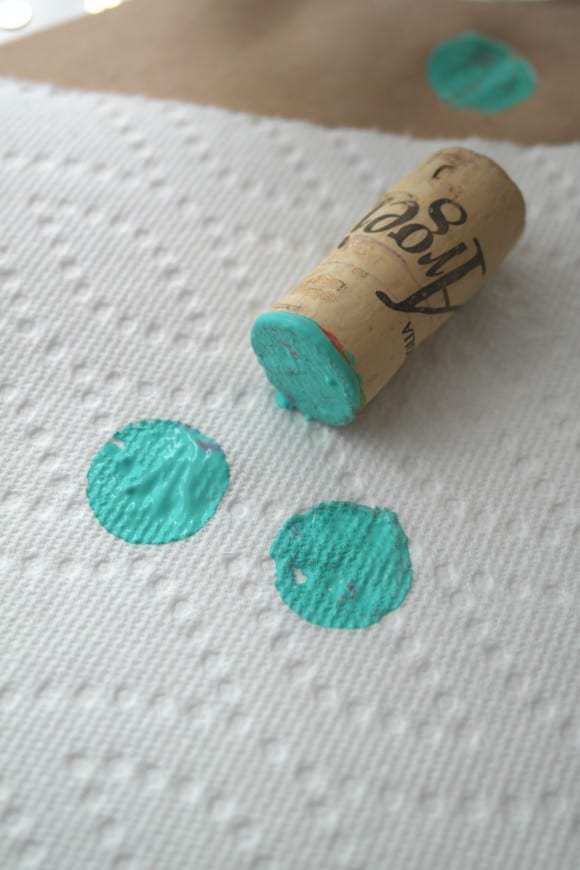 Carefully press the paint-coated cork straight down onto the craft paper and lift, leaving a perfect polka dot!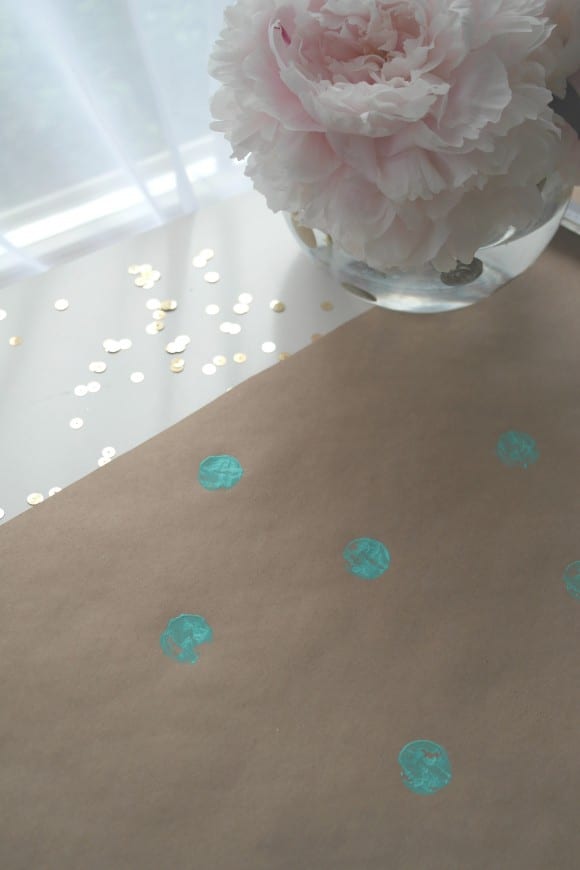 Repeat the previous steps with your other paint colors, being careful to wipe the previous color from the cork with a paper towel.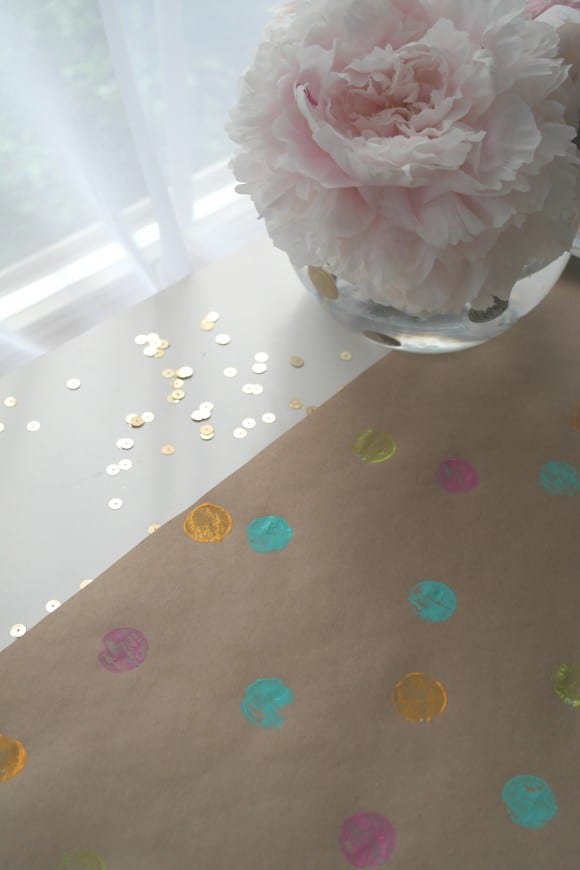 Don't be concerned about perfectly spacing your dots, imperfections add to the charm! This should leave you with a fun polka doted pattern throughout the entire runner.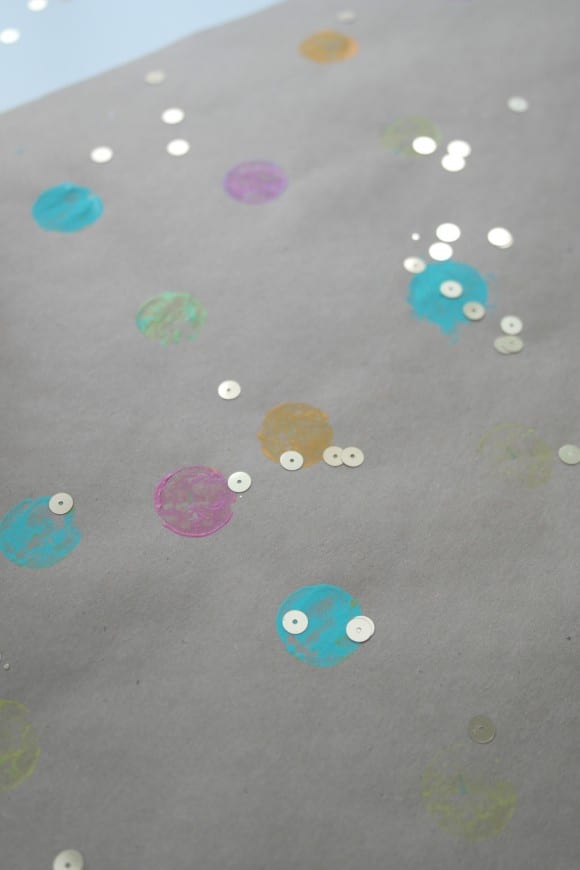 Add your new runner to your table and enjoy!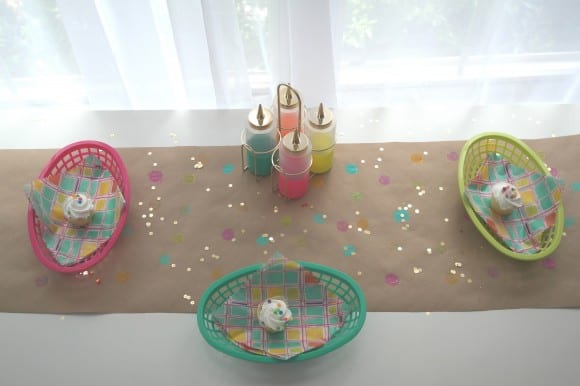 Thanks so much, Missy and Kristen! This table runner would look great at a rustic brunch or as part of a shabby chic dessert table!
To learn more about Missy and Kristen, please visit them at Sweetly Chic Events & Designs, and on Facebook, Pinterest, and Instagram.