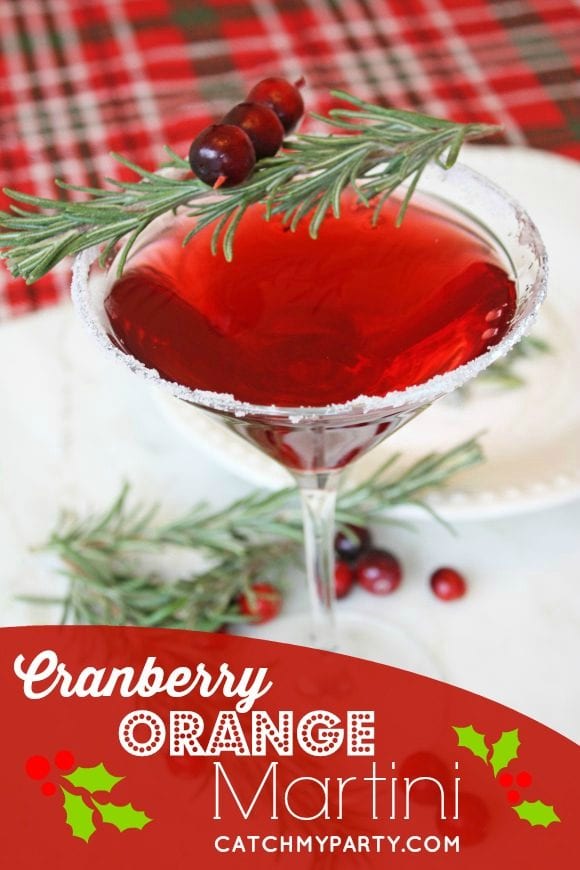 Wouldn't this Christmas cranberry orange martini be the perfect signature cocktail to serve at your holiday party? Your guests will definitely be talking about it.
I love serving a signature cocktail at a holiday party because then I don't need a fully stocked bar, just some beer and wine and a pitcher full of cranberry orange martinis.
And wait until you see how easy these are to make…
Cranberry Orange Martini
What you need:
Cranberry cocktail juice
Orange liqueur
Vodka
Cranberries
Rosemary
Sugar
Cocktail picks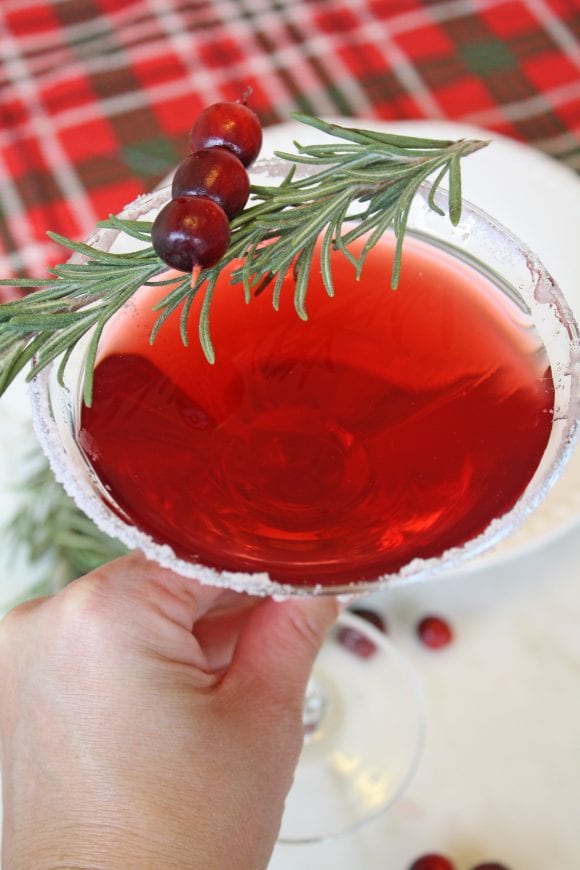 Directions:
Add sugar to a small plate. Pick off some rosemary leaves and place on the plate with the sugar. Press the rosemary into the sugar allowing any juices or aroma to escape.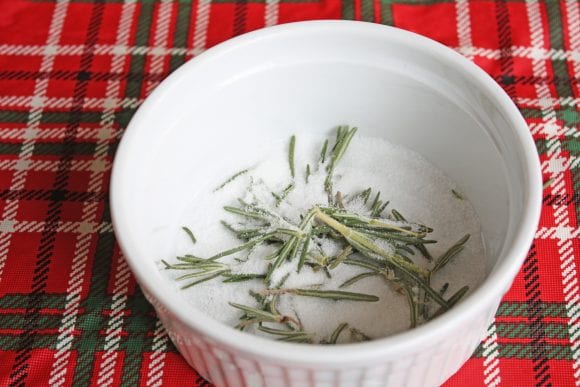 Using your finger, add a little bit of water to the rim of each martini glass. Dip each glass rim into the rosemary sugar.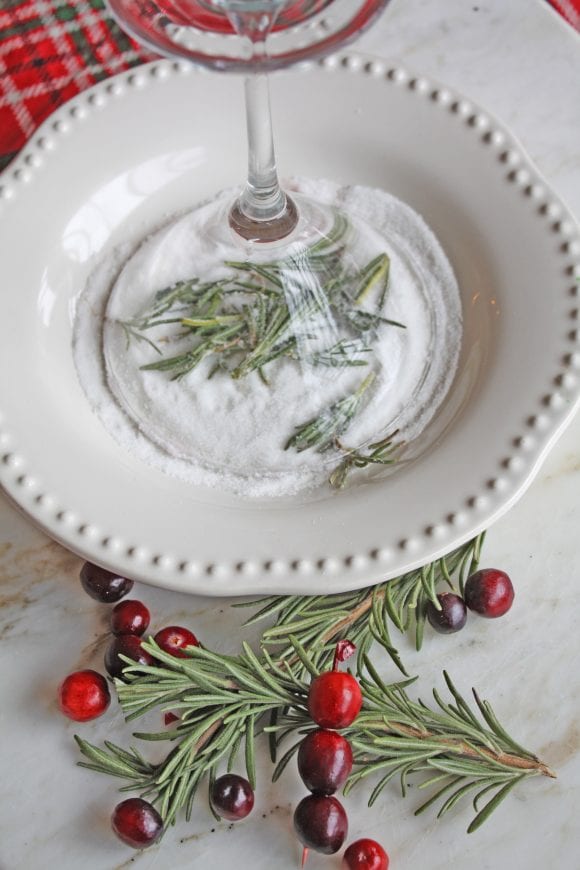 Using a cocktail shaker or measuring cup, combine 2 ½ to 3 ounces of of cranberry juice with 1 oz orange liqueur and 1 oz vodka. If you want the drink to be sweeter, try adding cranberry vodka. Add ice. Mix to combine.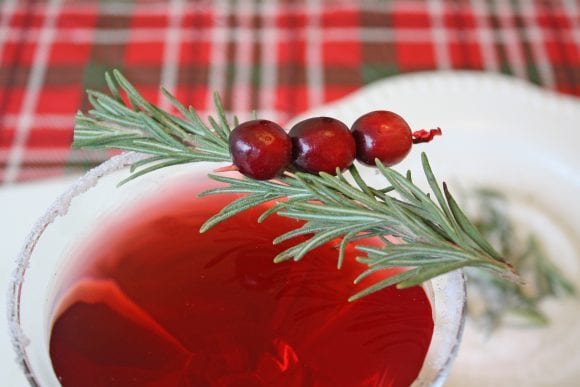 Pour the cranberry orange drink into each martini glass. Using a cocktail pick, slide 3-4 cranberries onto the pick. Garnish the martini with rosemary sprig and cranberry pick!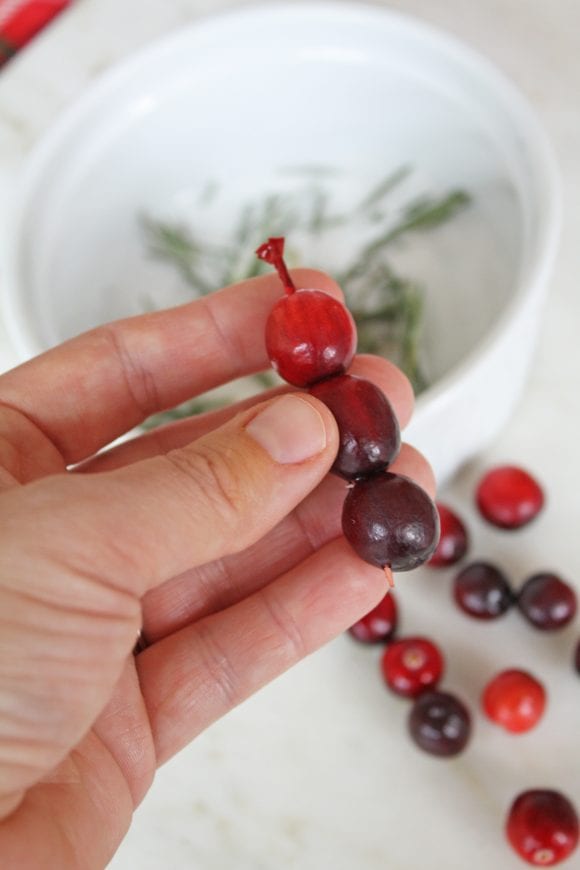 Gorgeous and so festive!!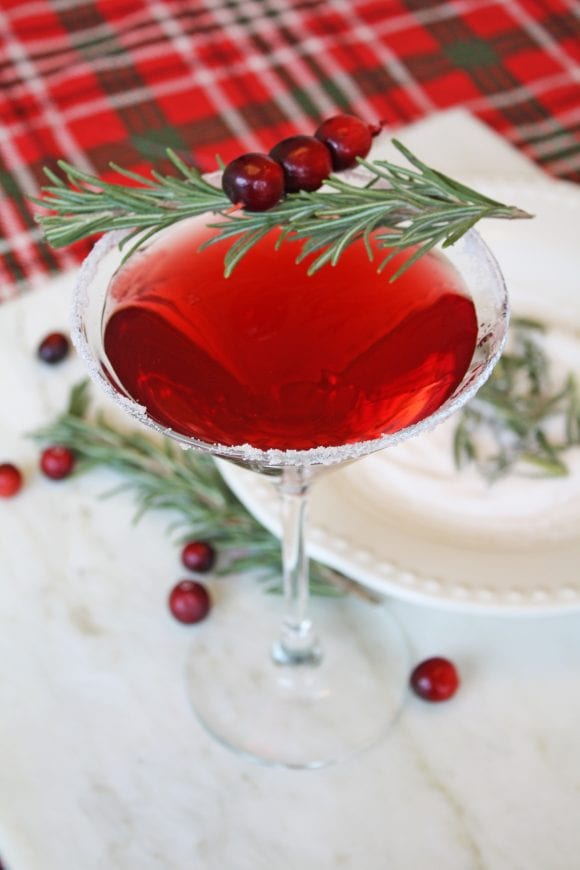 This delicious recipe was created by our style, food, and craft contributor, Shauna at Ella and Annie Magazine! To see more of Shauna's work, check out Ella and Annie Magazine and visit them on Facebook,Twitter, Instagram, and Pinterest.
MORE COCKTAIL RECIPES YOU MIGHT LIKE: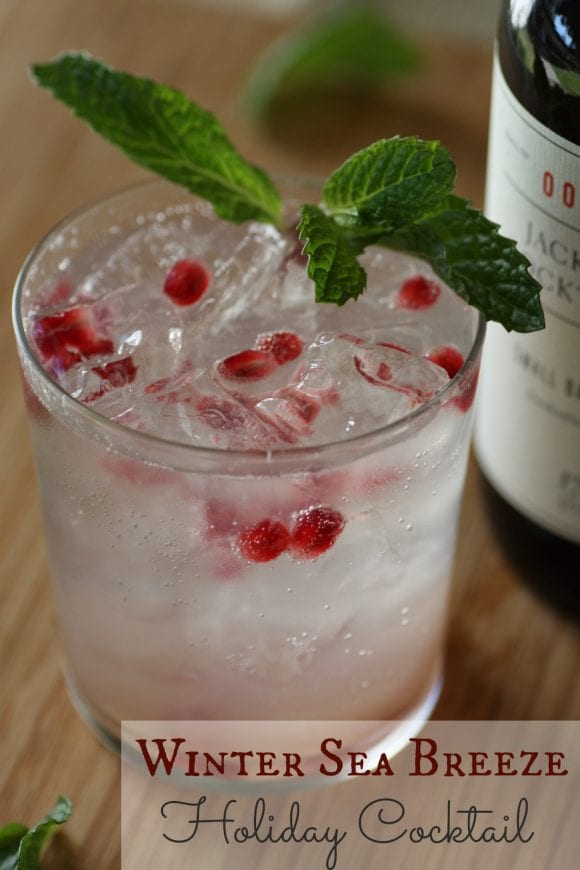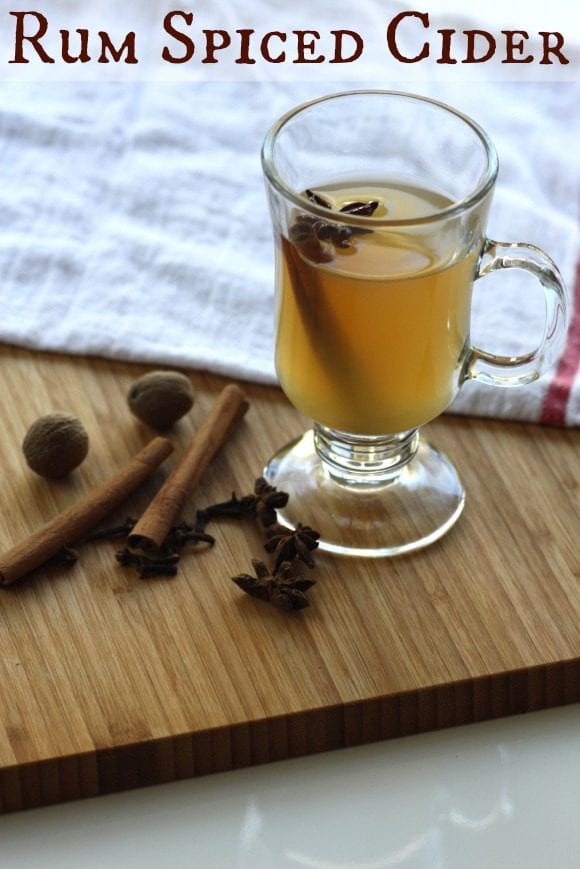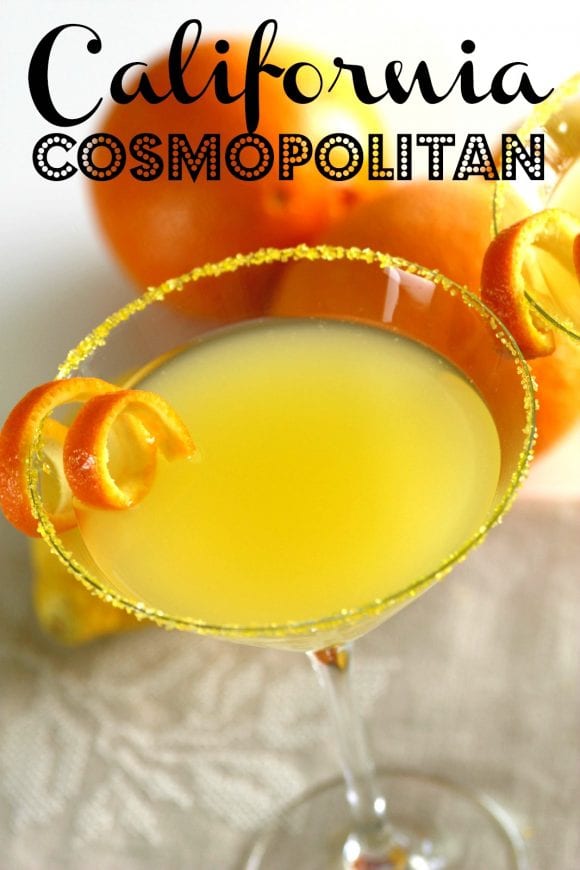 Save
Save