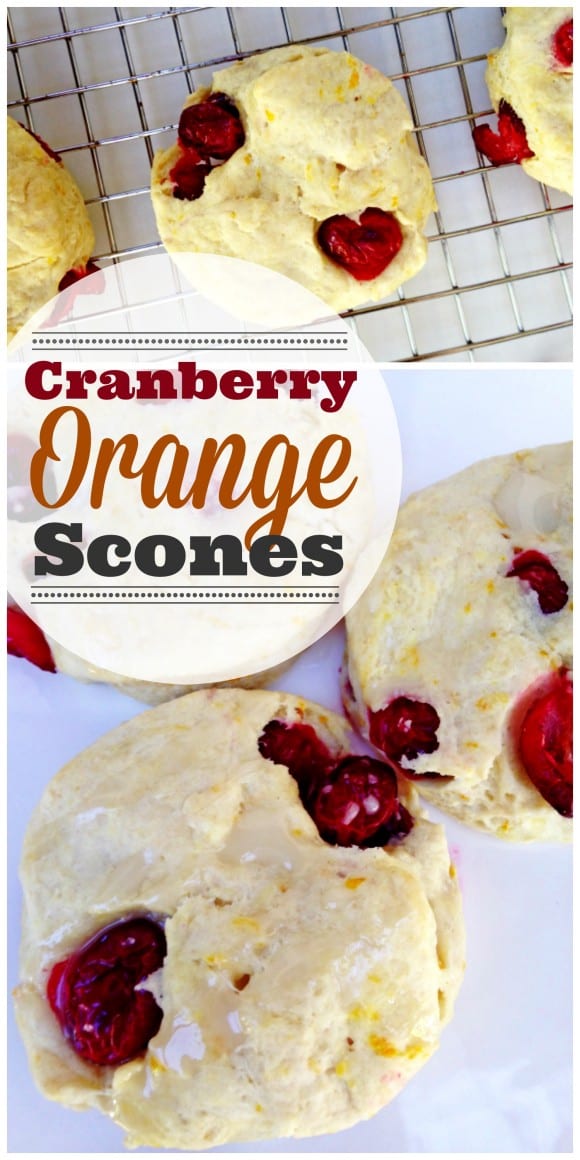 There is just something about this cranberry orange scones recipe that I love. Well, scones period. Perfect for breakfast, warmed with a dab of butter. I could eat an entire batch!
The best part is they aren't too sweet. The tartness of the fresh cranberries and citrus of the orange, make these scones a delicious holiday treat!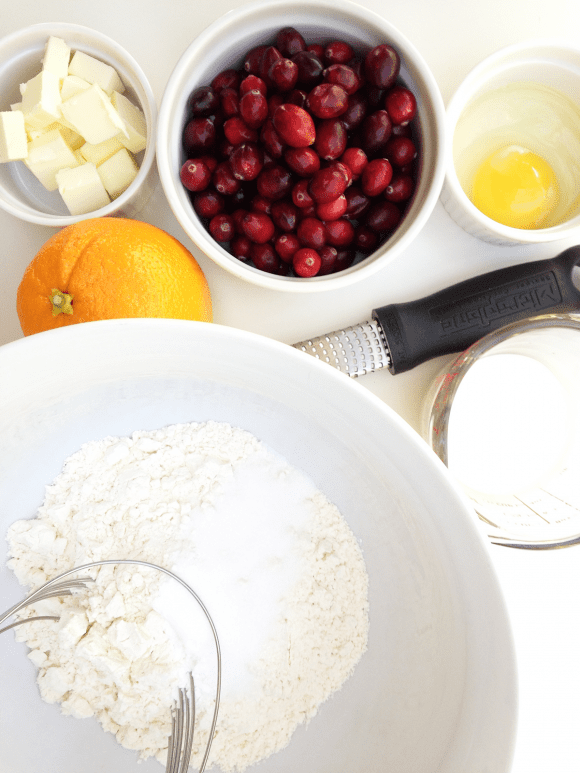 Ingredients:
3⁄4 -1 cup fresh cranberries (whole or chopped)
Orange zest from one large orange
1-2 tablespoons juice from orange
2 cups unbleached flour
1 teaspoon baking powder
1⁄4 teaspoon coarse kosher salt
3 tablespoons sugar
1 egg
1⁄3 cup whole milk or cream
1⁄4 cup unsalted butter, chilled cut into pieces
1⁄2 cup powdered sugar
Directions:
Combine dry ingredients in medium bowl. Whisk together. Cut butter into small cubes. Using a pastry blender, cut butter into flour until it resembles small pea like pieces.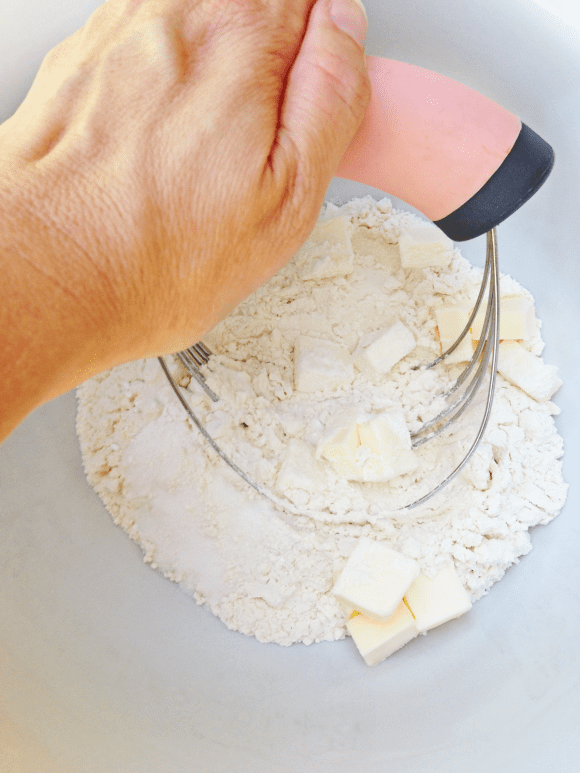 Fold in orange zest. I like to use this zester on my orange.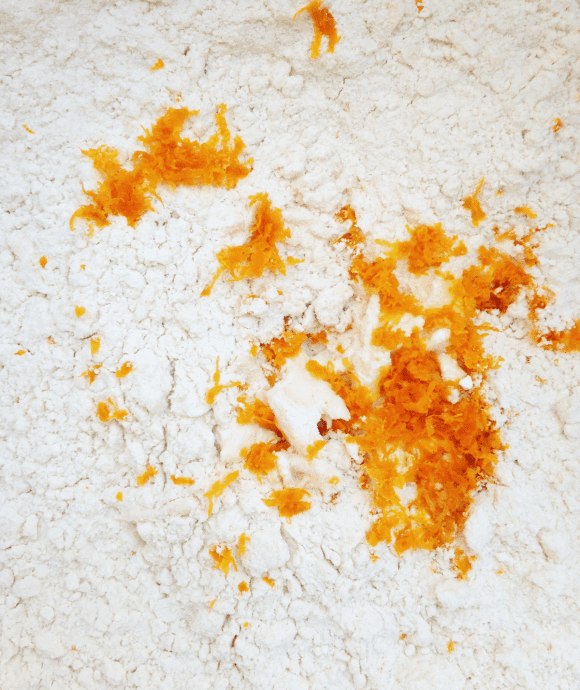 Using a fork, slightly beat egg.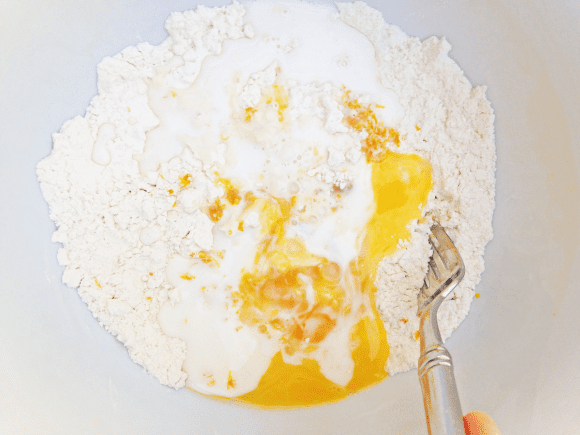 Add egg and milk to flour mixture. It will be sticky.
Fold wet ingredients in until a dough ball begins to form. Add in whole or chopped cranberries.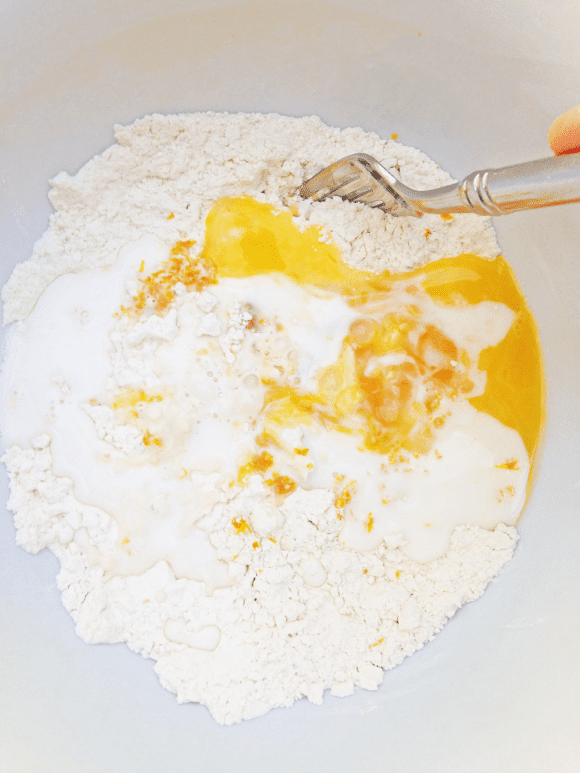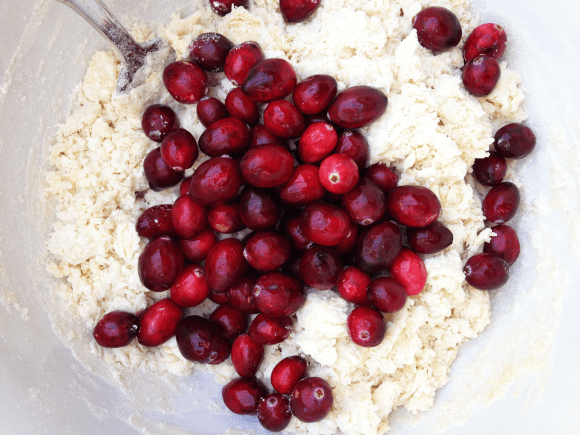 Continue to work dough with hands until a nice round dough ball forms. You can apply a little flour to your hands if dough becomes too sticky, but don't add too much.
[iframe http://www.youtube.com/embed/xuy908ESYWY?rel=0 540 304]
On a floured surface press dough out with hands until you get your desired thickness. You can also use a rolling pin. Using a round cookie cutter, cut out scones.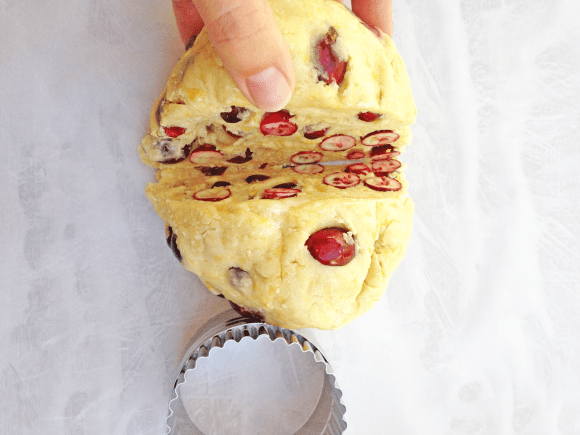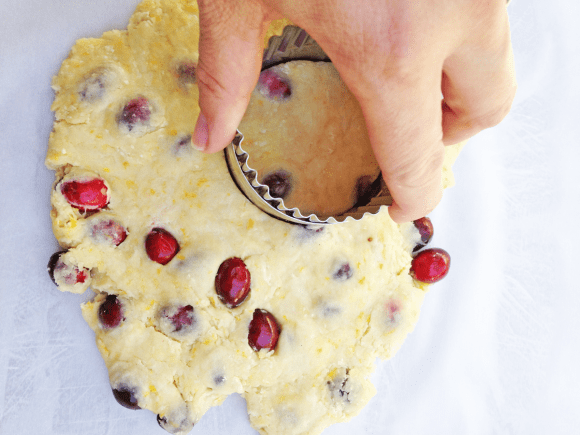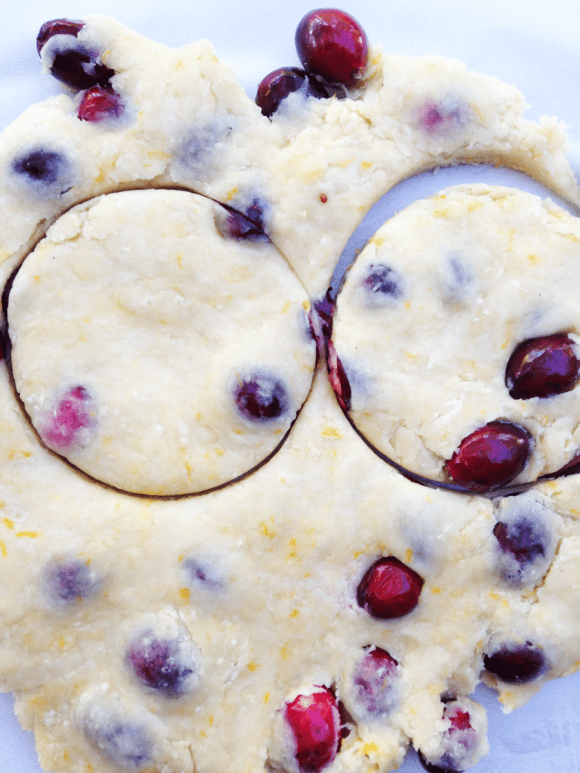 Place scones on prepared baking sheet. Bake at 400 degrees for 10-15 minutes. Time will depend on size of cookie cutter you use.
Note: grease a baking sheet and add a layer of parchment paper on top. The butter helps the parchment paper stick!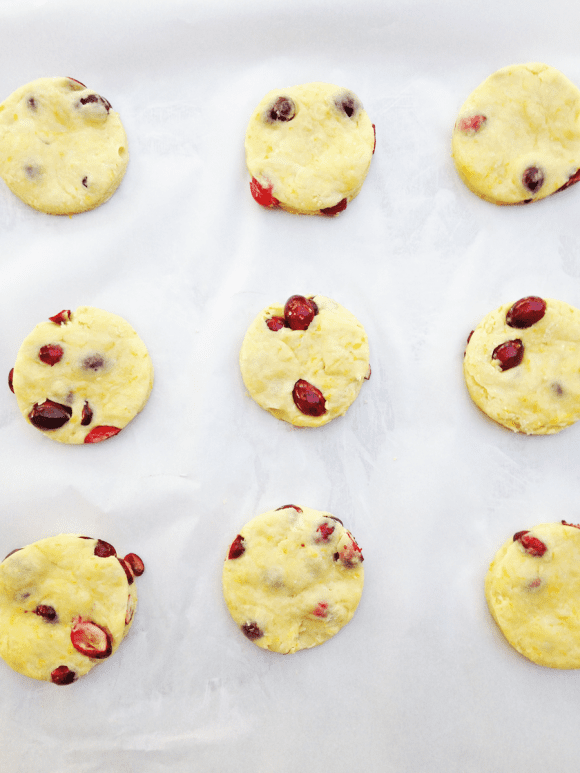 Cool scones on wire rack. Place a piece of wax paper or parchment paper underneath scones before you add glaze.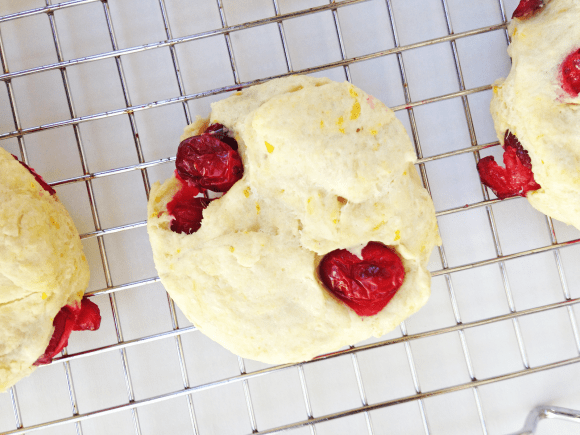 Measure out 1⁄2 cup powdered sugar. Using a whisk, add one tablespoon of fresh orange juice.
Whisk. Add more juice for a thinner glaze or less for a thicker glaze. I prefer mine to be a little thicker.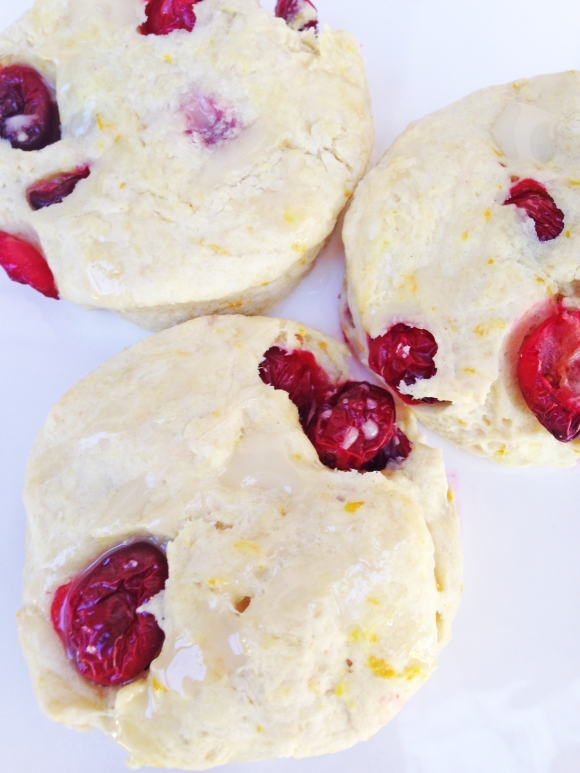 Allow scones to dry. Eat and enjoy!
For more inspiration, check out these  awesome Thanksgiving parties from our site, all our free Thanksgiving printables, and these Thanksgiving party supplies from our store!