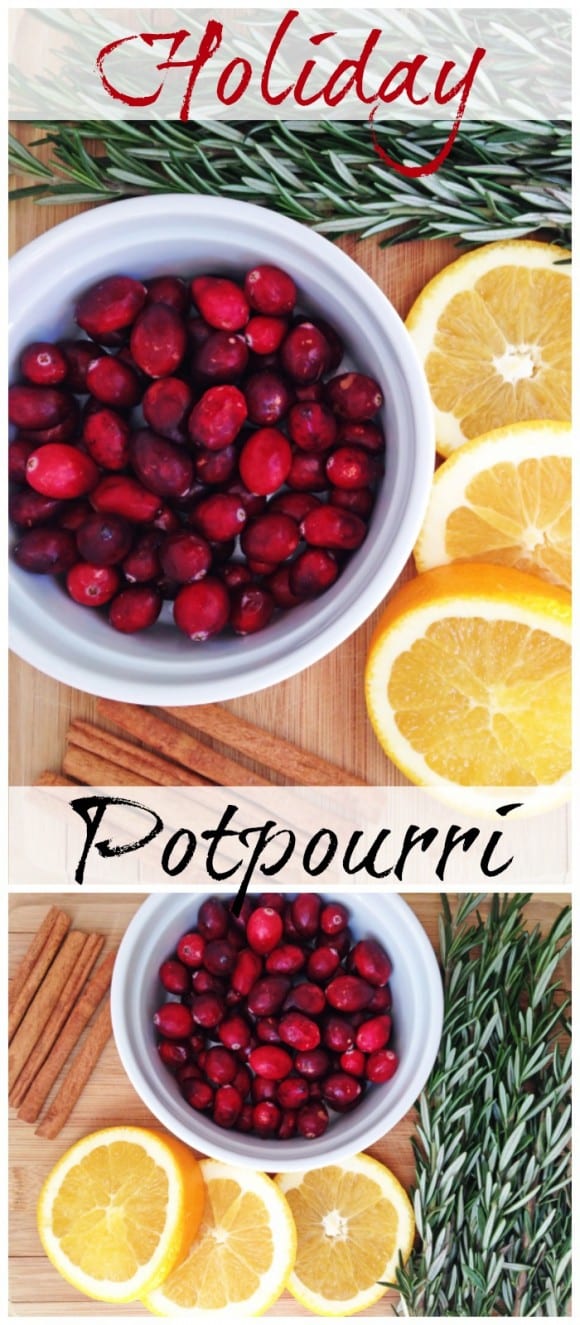 Here is a gorgeous cranberry orange spice stove top potpourri DIY from Shauna Krantz from Ella and Annie Magazine to make your house smell spicy and delicious for the holidays!
There is just something special about the smell of Christmas. Christmas smells of cinnamon spice, tart cranberries, and citrus orange, all the ingredients I used in the potpourri. Plus, I added in fresh rosemary to give it a bit more earthiness.
Make this as a housewarming gift or add to your holiday gift baskets. This stove top potpourri will make your house so welcoming for the holidays. And your guests will be asking you how you made it!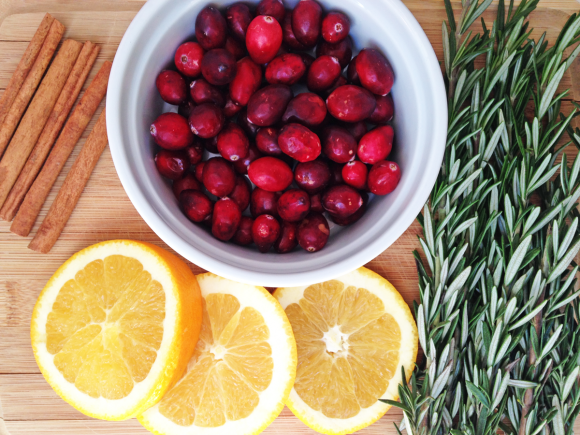 Cranberry Orange Spice Stove Top Potpourri DIY
Supplies:
1 cup fresh cranberries
1 orange sliced
2-3 cinnamon sticks
2-3 sprigs of fresh rosemary
If you plan to use it immediately:
Place all ingredients in small pot and fill about halfway full. Bring to a simmer and let the aroma begin! Do this about 30 minutes prior to having guests.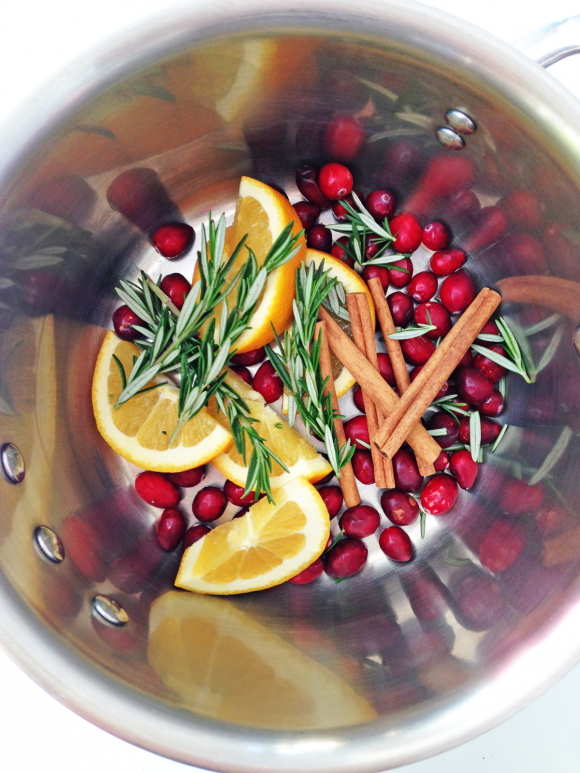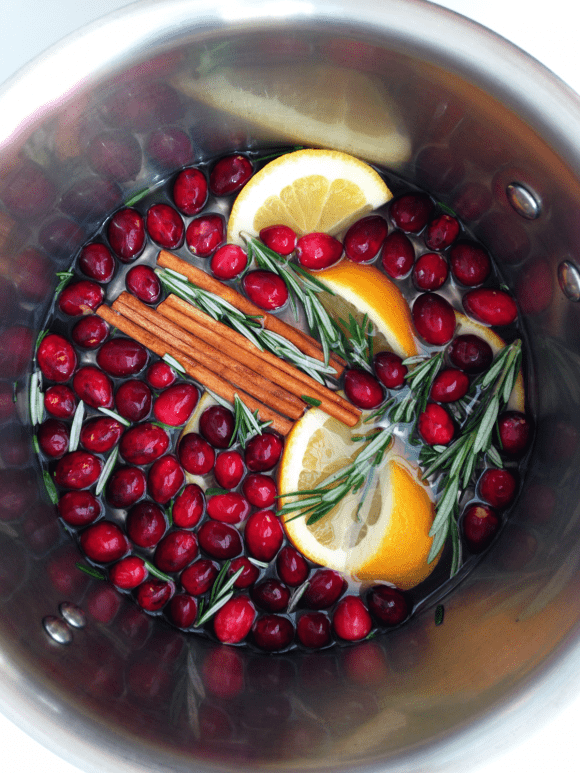 If you plan to store and give as a gift:
Place mixture in mason jars and seal. Refrigerate until use. Use within one week of placing in jars.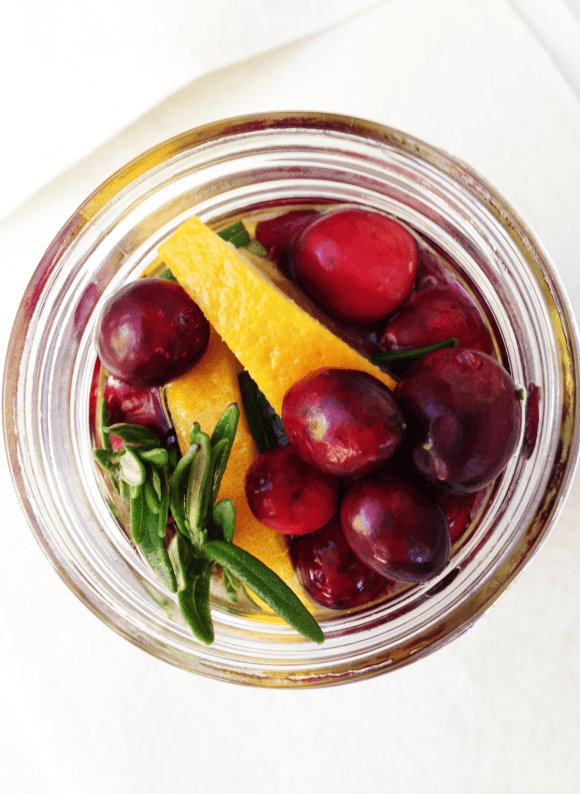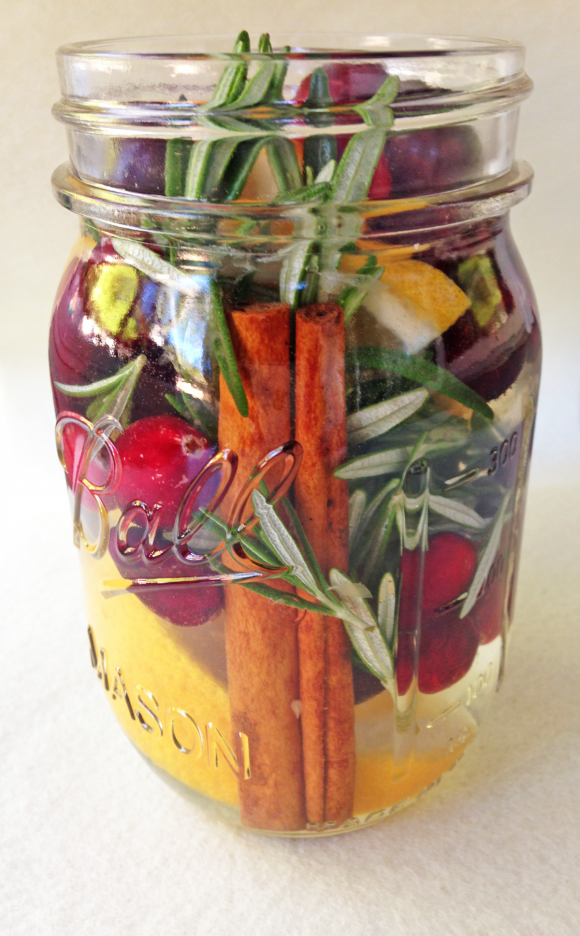 Add a fabric top and ribbon to make the potpourri a gift! See the how-to in my cookie jar favors tutorial here on Catch My Party.
To see more of Shauna's work, check out Ella and Annie Magazine and visit them on Facebook, Twitter, Instagram, and Pinterest.