These gorgeous cut out strawberry heart cupcakes with vanilla frosting are from Shauna at Ella and Annie Magazine.  They are a perfectly pink treat for Valentine's Day! Better yet, they are super EASY to make — no need to be an expert baker to make a beautiful treat for your love!
Ingredients:
Strawberry cake mix
Vanilla frosting
Powdered sugar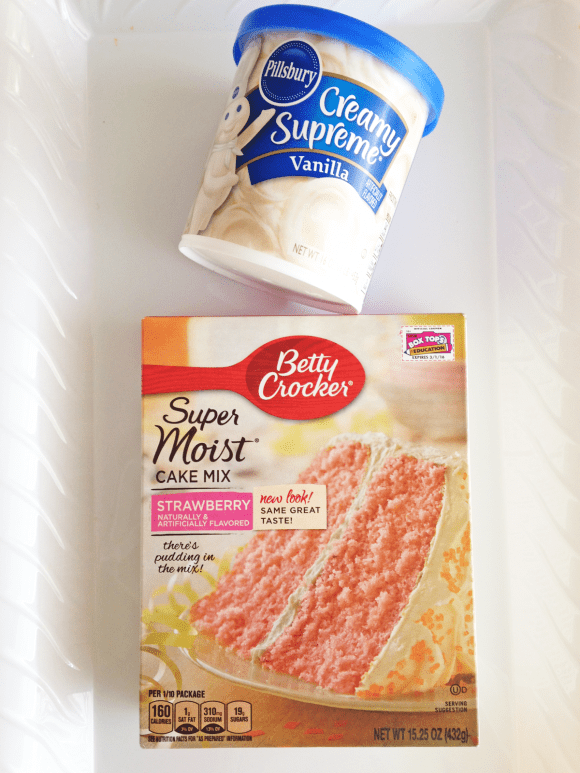 Directions:
Follow the directions on the cake box to prepare your strawberry cupcakes. Isn't the pink batter fun?! Bake the cupcakes and cool completely.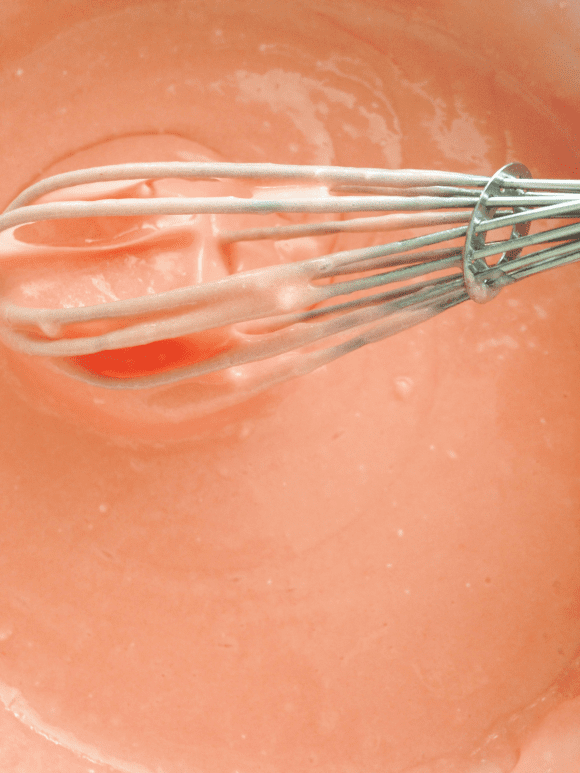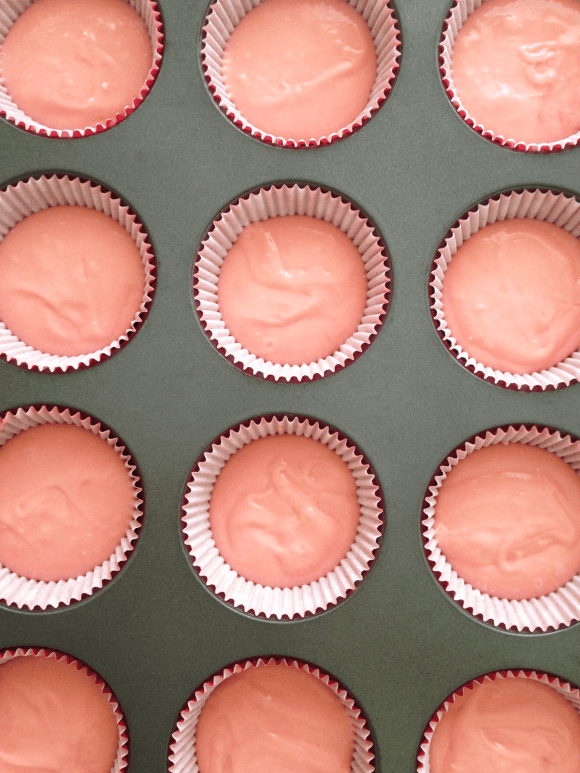 Using a "bread" or "serrated" knife cut the top of the cupcake off. Place top on flat surface. Using a mini heart cookie cutter, cut the center of the top out.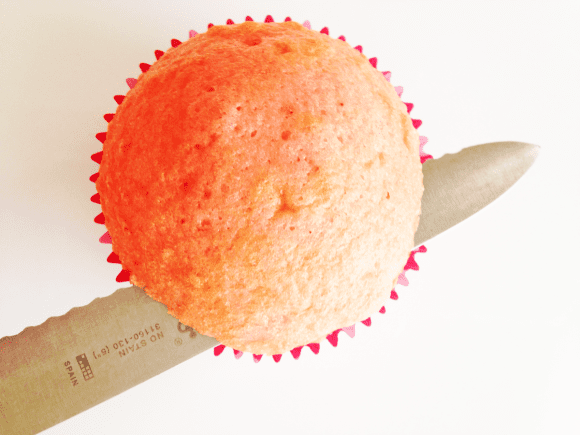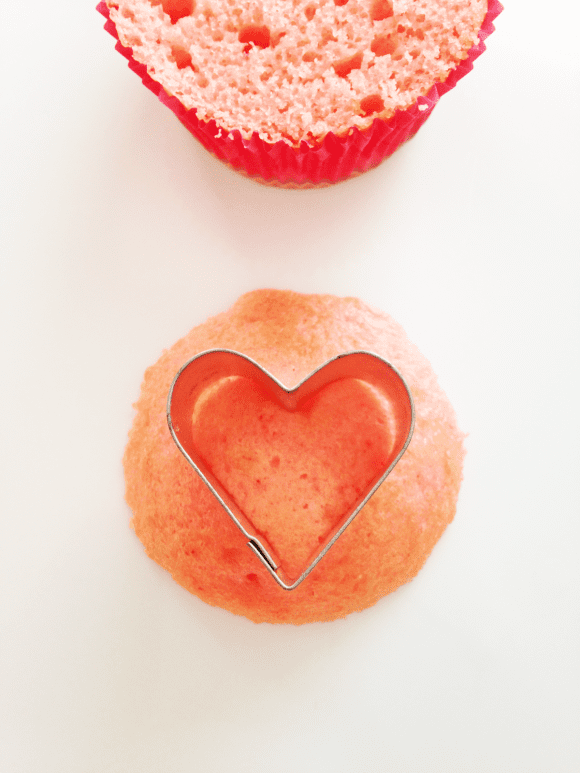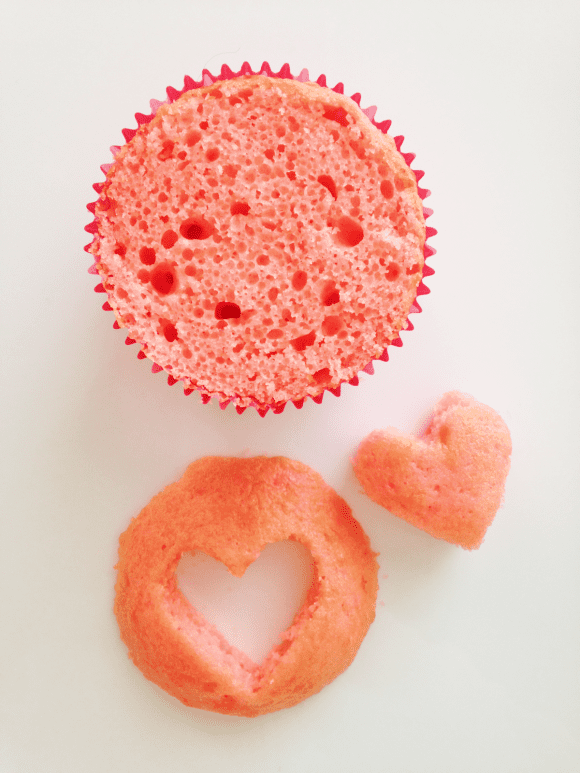 Place frosting on the cupcake BEFORE placing the top back on.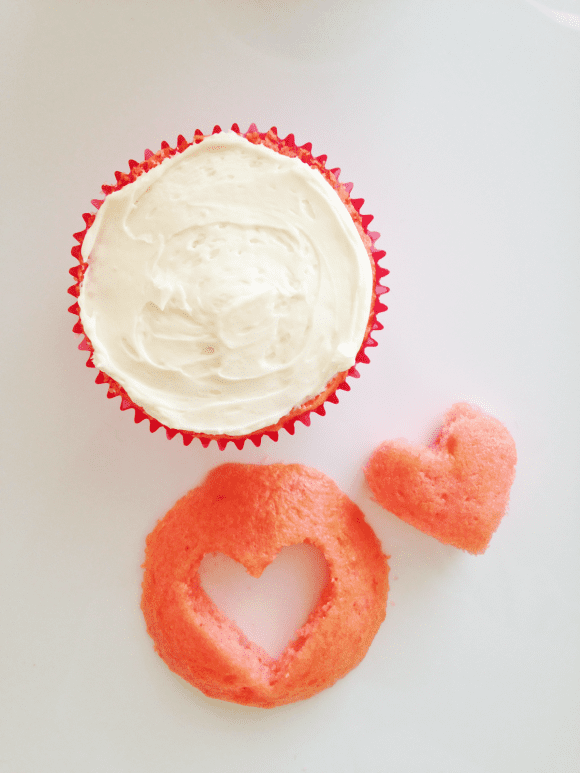 Sprinkle with powdered sugar!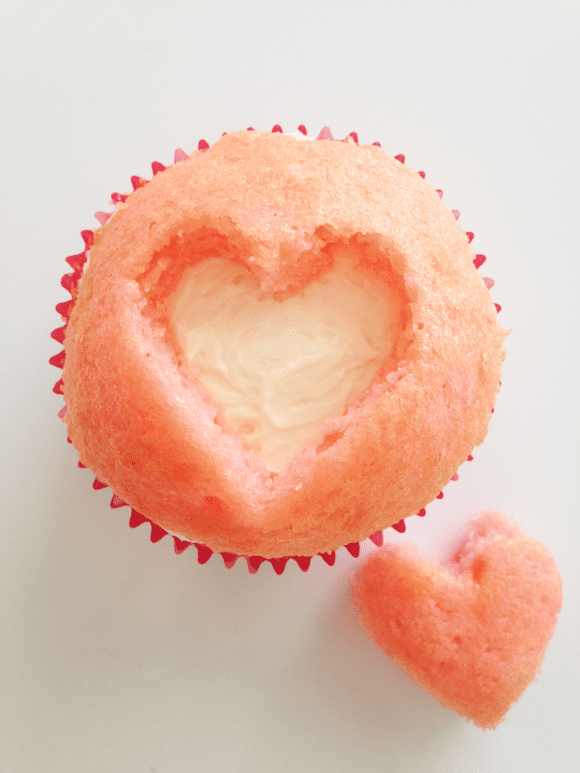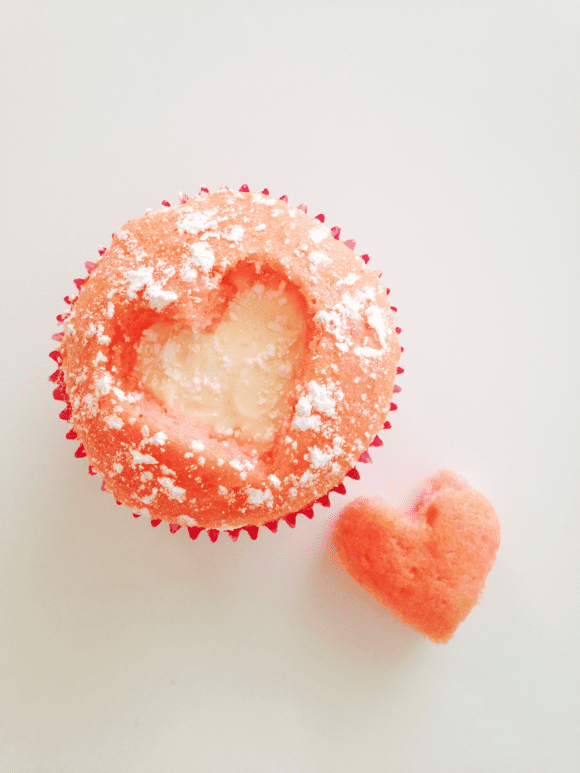 Add sprinkles or a fun red heart in center.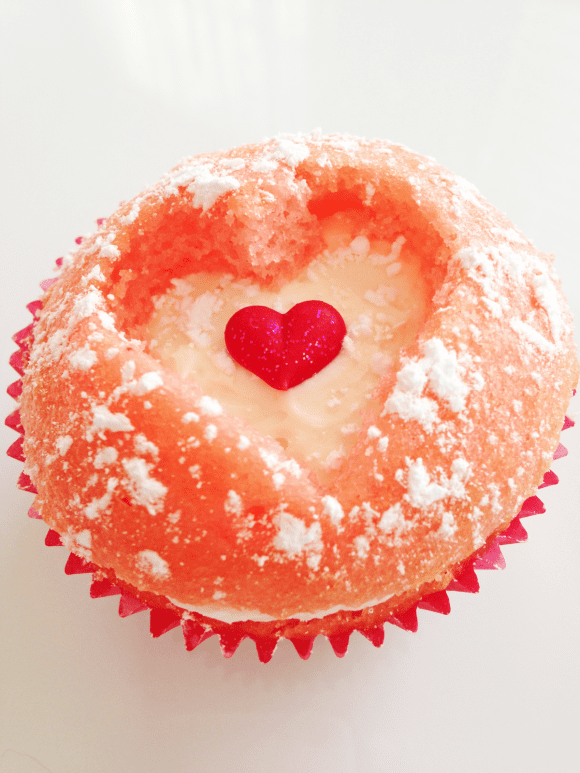 Easy right!? This recipe was inspired by Glorious Treats.
Be sure to check out the fantastic Valentine's Day parties on our site and get free printables for your Valentine's Day parties, too!
To see more of Shauna's work, check out Ella and Annie Magazine and visit them on Facebook, Twitter, Instagram, and Pinterest.