Cardboard letters are a super popular DIY trend on our site. The best part of using letters is you can spell anything you like, and it's a great way to personalize your party.
Below are 10 ways to decorate your party with cardboard letters by using glitter, paint, sequins and more!
This gorgeous monogram letter uses gold sequins to embellish it. See the tutorial…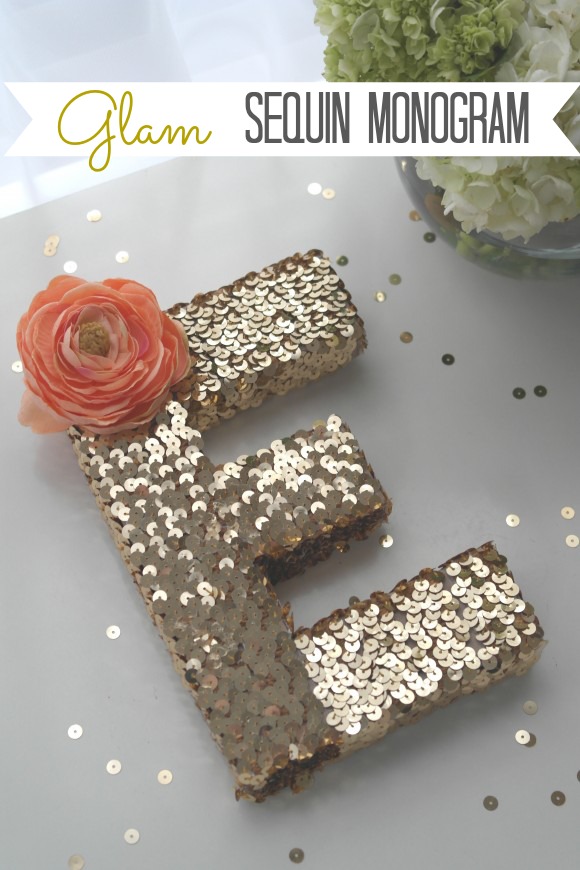 Glitter and pink paint are a sweet way to decorate these letters for a first birthday.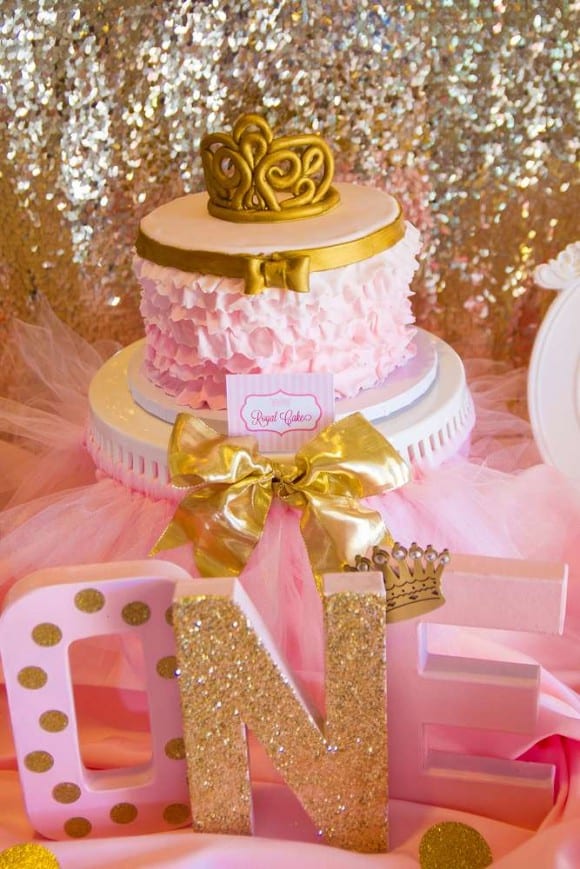 Fresh flowers and floral foam make these letters look amazing. See the tutorial…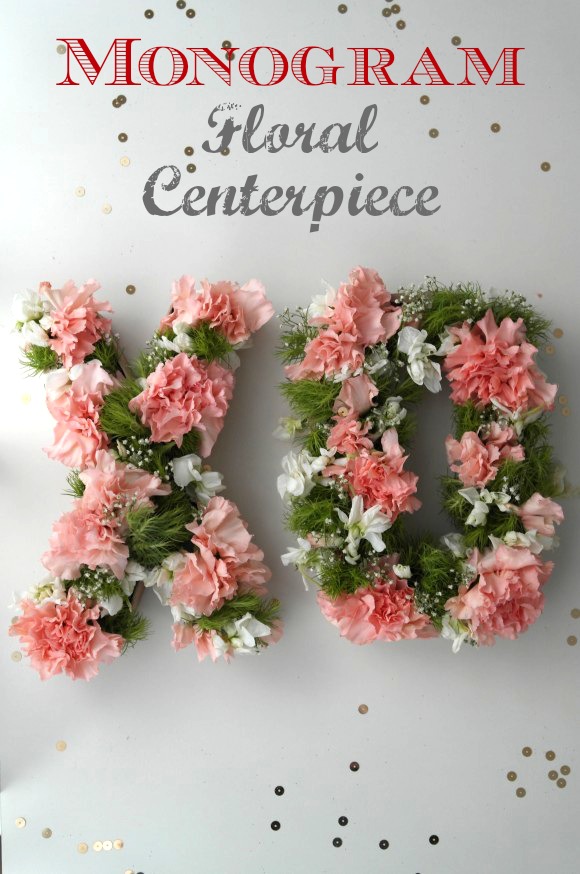 Several colors of chenille yarn look great decorating these Love letters. Just wrap them up!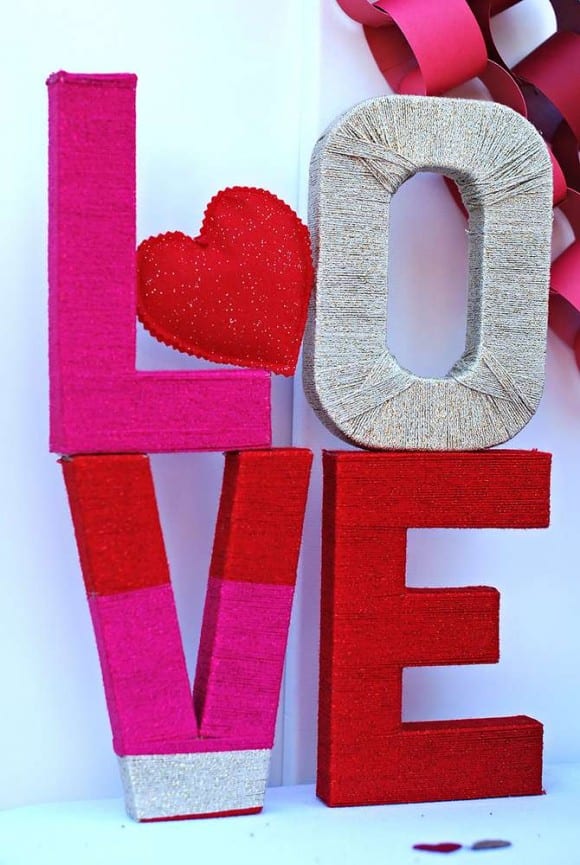 Colored tissue paper turns a simple letter into a fun piñata party game! See the tutorial…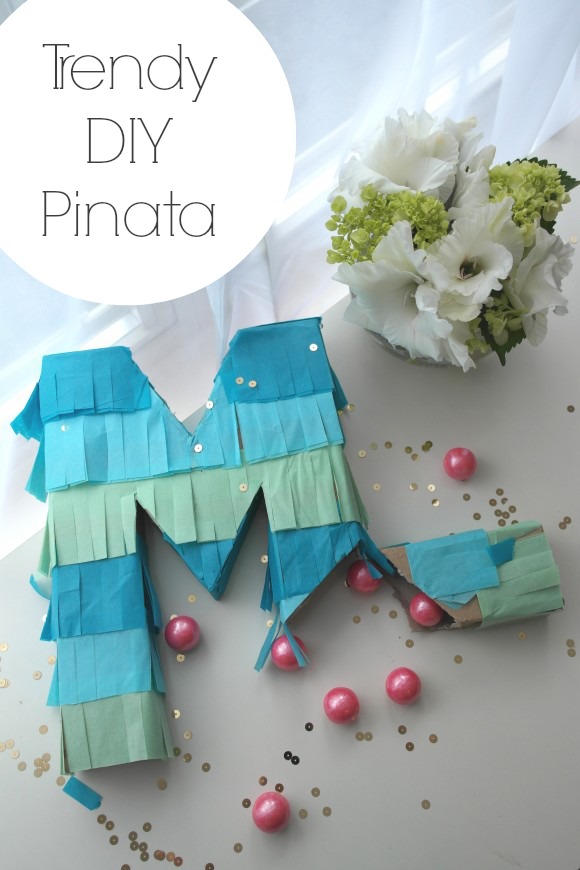 Scrunch up colored tissue paper and attach it with glue to letters for this striking look.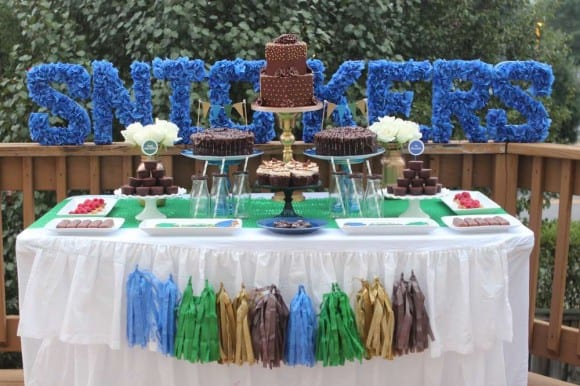 The front of these letters spelling "dance" are completely covered in gold glitter. Just cover the front of the letters with glue and dust with glitter.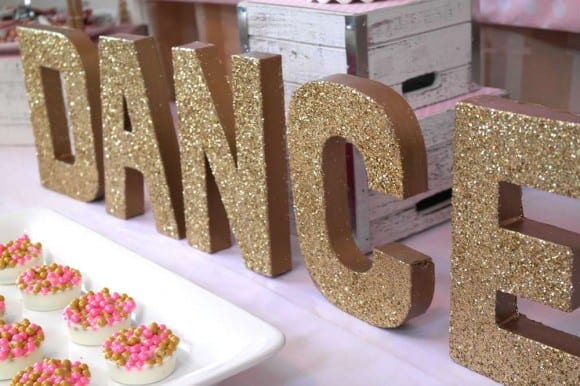 Using colored glitter to match your party is a perfect party decoration, like with these "Frozen" letters.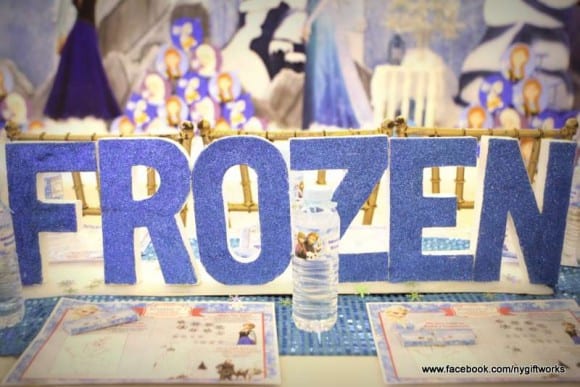 White lights added to the inside of the cardboard letters creates "milk" marquee letters.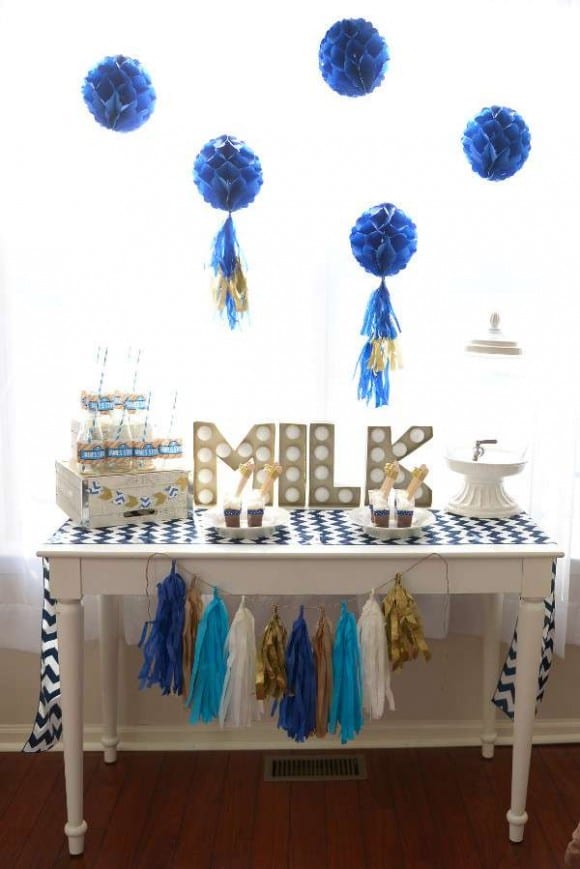 Mod Podge or glue and your favorite fabric transform cardboard letters into a beautiful centerpiece.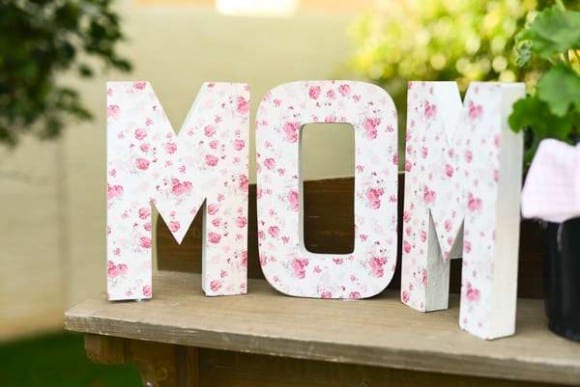 If you need cardboard letters, we just started selling them in our store! They're 12″ and $3.85 each. Have fun creating!