When it's hot, how about making these easy Despicable Me Minion popsicles?!
Despicable Me Minion Popsicles
Supplies (affil):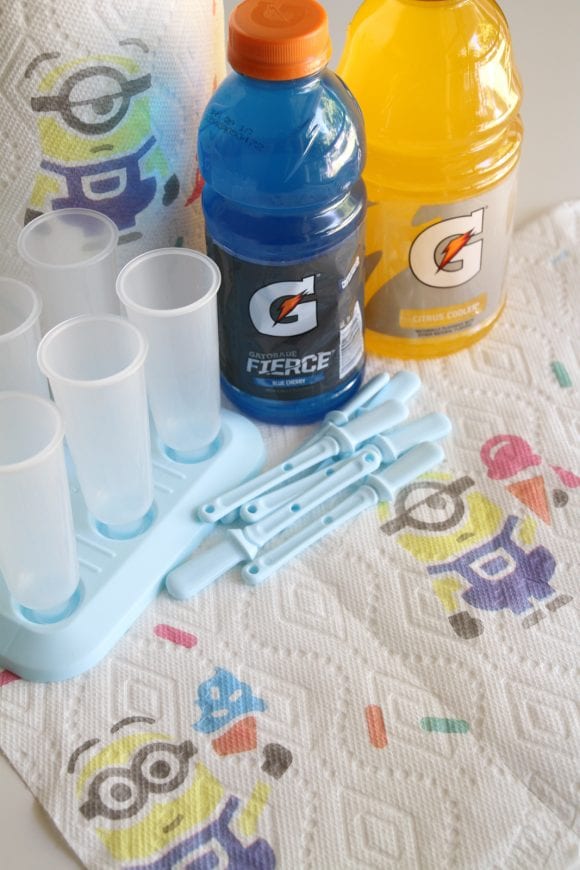 Directions:
Fill your popsicle molds halfway with the Citrus Cooler Gatorade. I varied mine so I could make different sized Minions.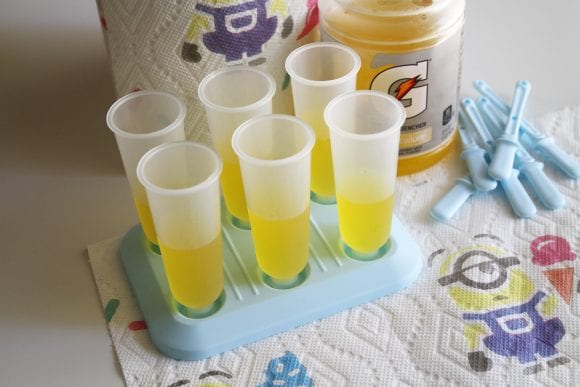 Cover with tin foil and gently place the sticks in each one. You want to make sure the sticks are straight.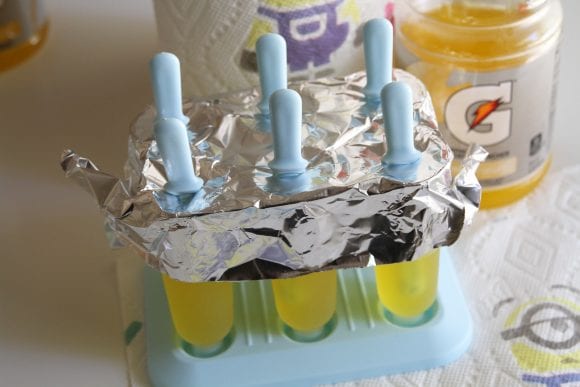 Put in the freezer for a few hours until the yellow Gatorade is completely frozen. Next top the popsicle molds off with the Blue Cherry Gatorade and put back in the freezer.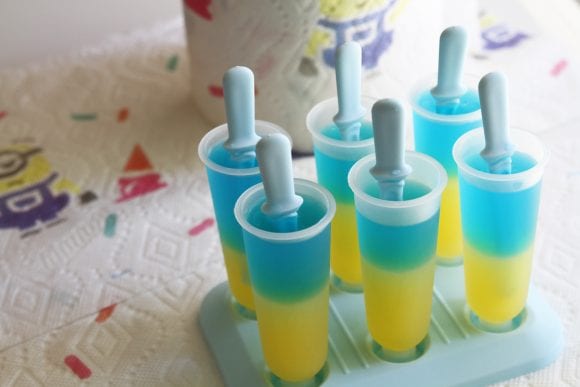 To make the googles, either use black licorice shoelaces, or if you can't find shoelaces (like me), use a thicker black licorice and with a sharp knife cut thin slices.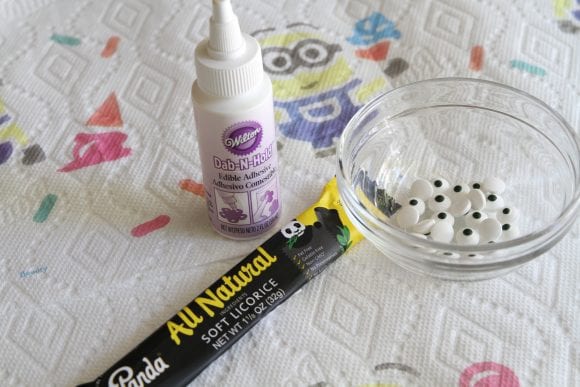 Using the Wilton's Dab-N-Hold, glue the eyes on the licorice. Then gently glue the sides together to make goggles. I measured them on the popsicle molds to make sure they would fit.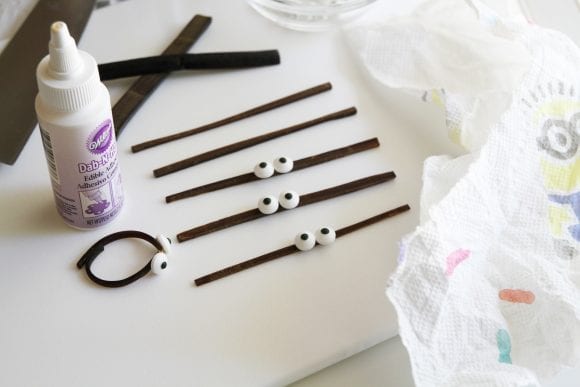 And here's my first Minion. Isn't he cute?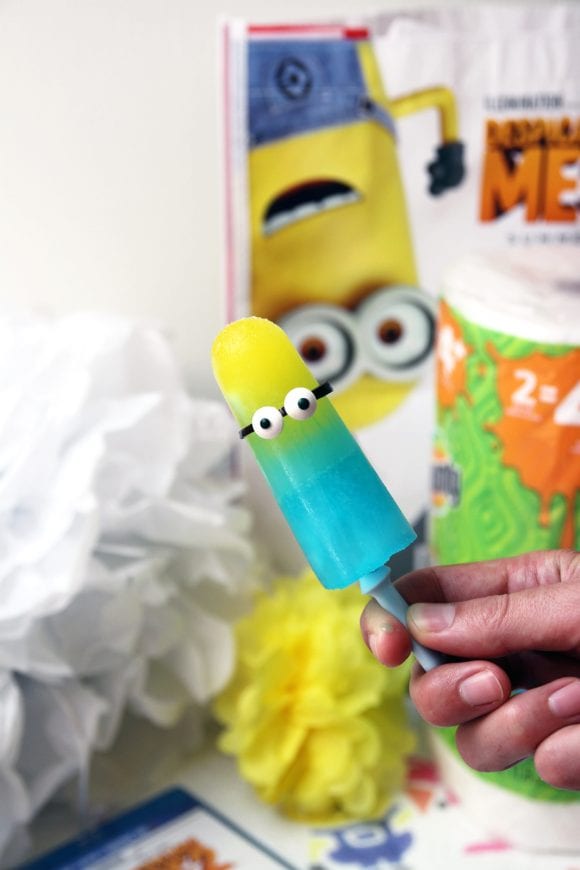 My one-eyed Minion.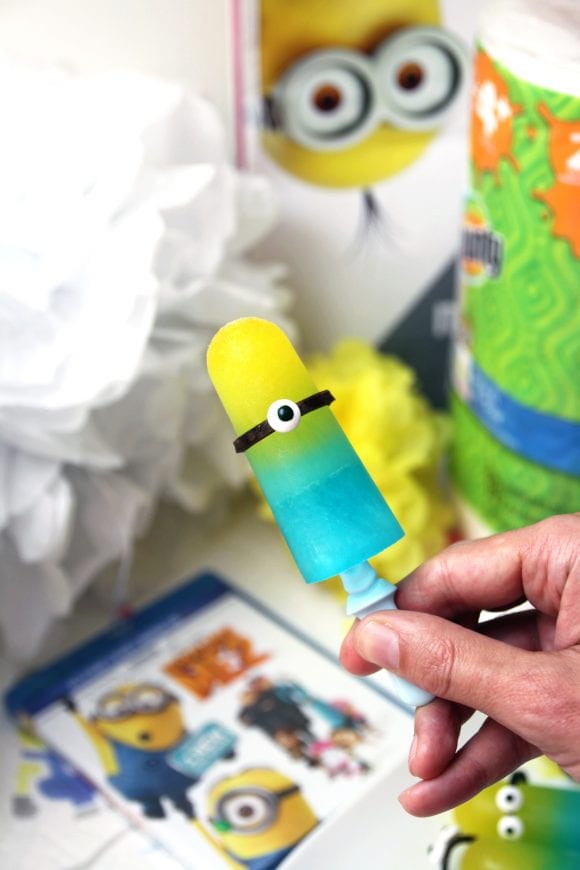 Friends together.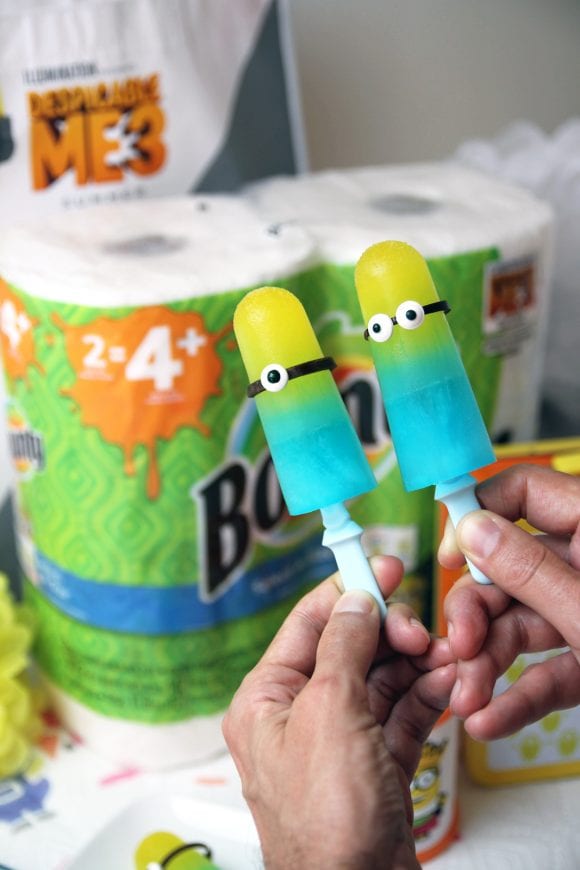 And here's a whole bunch.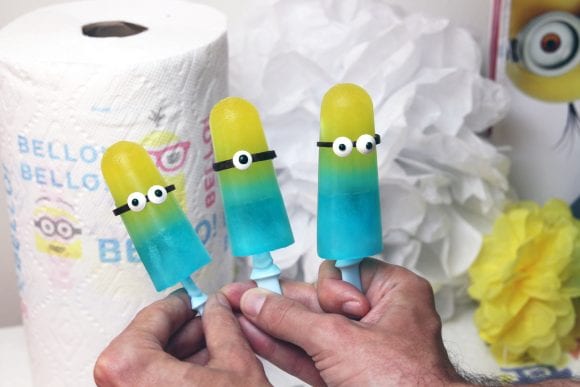 My daughter fell in love with them right when she saw them. 🙂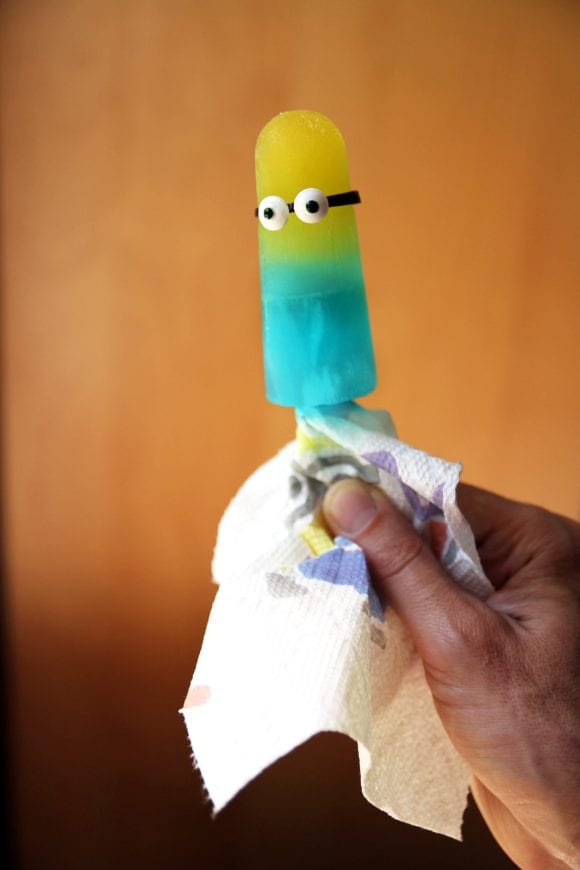 And if you don't want to go to the trouble of making goggles, just make Minion-colored popsicles. These look great all by themselves and your kids will eat them up!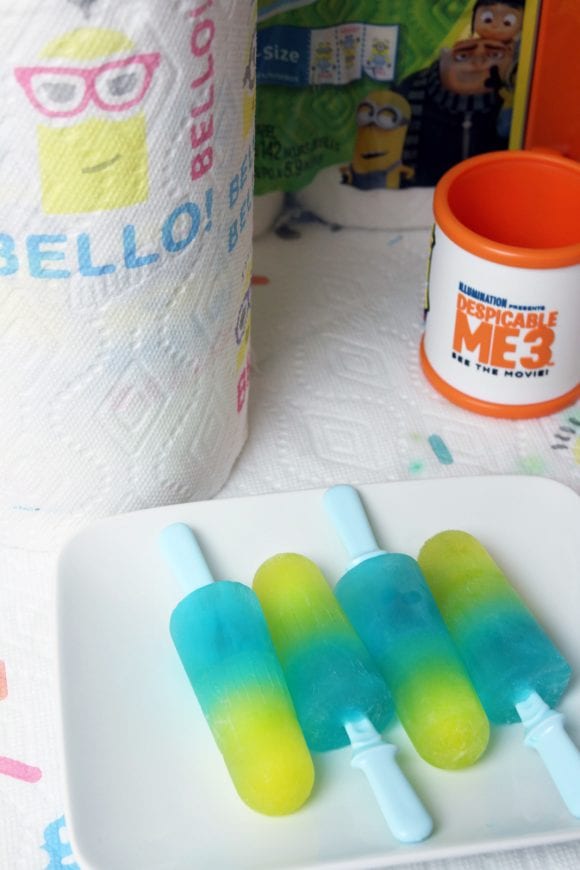 Save
Save