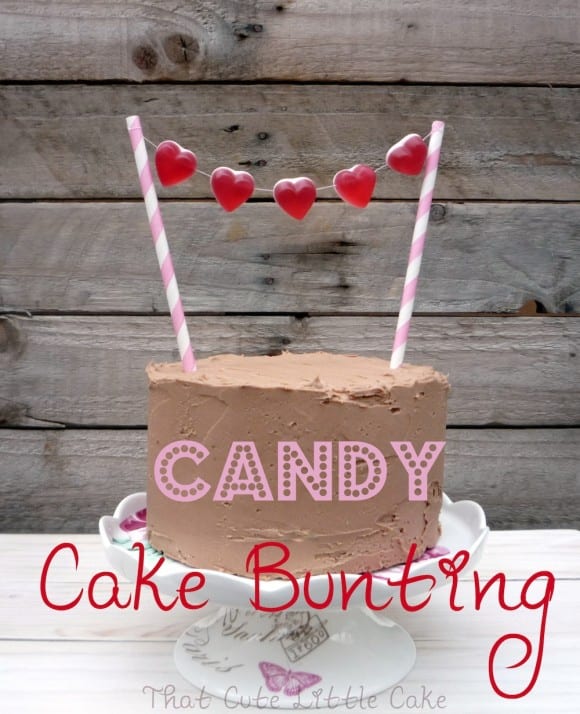 Virginie, from That Cute Little Cake with a "sweet" way to decorate your Valentine's Day cake. How adorable is this!
If you are looking for a fun and easy way to decorate a cake this Valentine's Day, then I have just the right thing for you: candy cake bunting!!!
Cake bunting (little decorations strung on top of cakes) has been so popular these past couple of years, that I could not resist revisiting the concept… And since Valentine's Day is all about candy, this is exactly what I used to create those sweet decorations!
Supplies:
Candy (gummy hearts, marshmallow… any soft candy you like)
Thread
Needle
Paper straws or skewers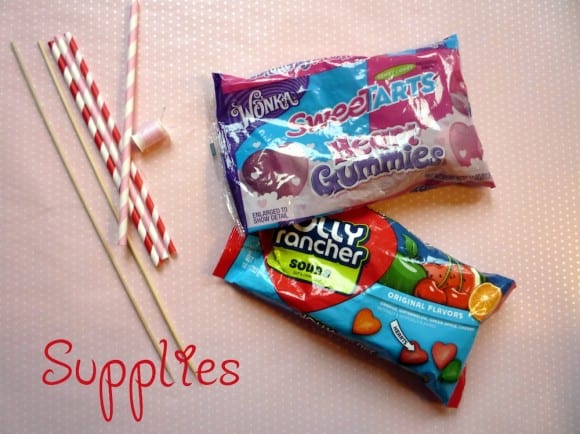 Simply thread several candies and secure both ends to a straw or skewer. You may want to use a thimble to protect your fingers while threading, going through the candy is a little tough.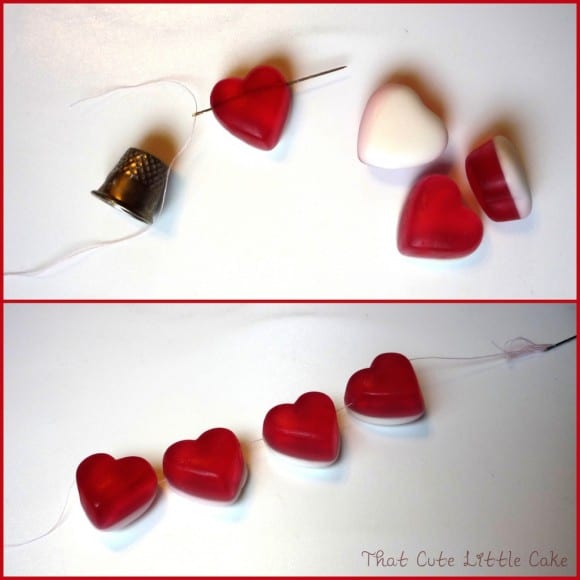 Experiment with different types of candy to find the combination you like! Here are some different variations I tried.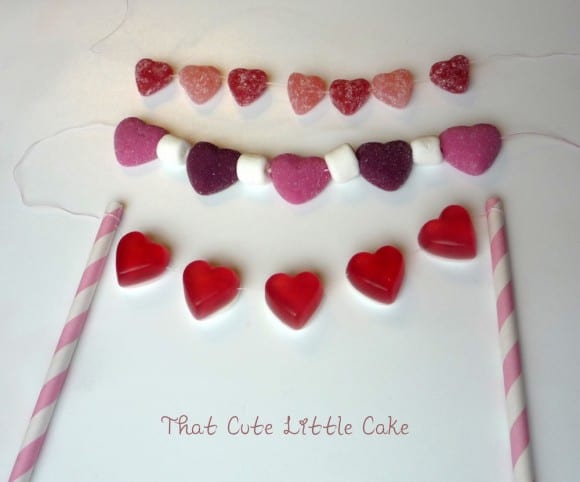 Thanks, Virginie, what a delicious way to decorate for Valentine's Day! To learn more about Virginie, please visit her at That Cute Little Cake and on Facebook and Pinterest.