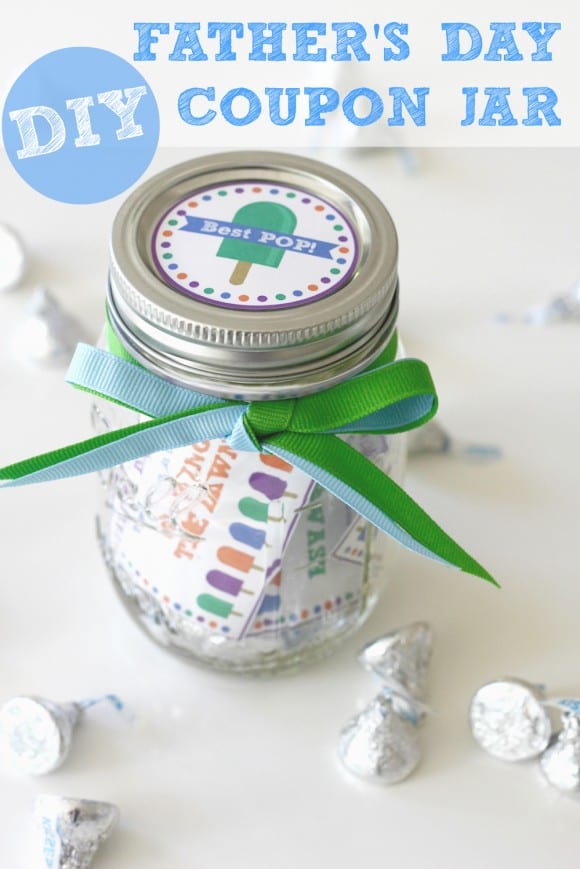 Here's a perfect gift for Dad this year! In our "Best Pop" printables collection, we have some coupons we created with a couple of blanks for your kids to write in their own special coupons.
Supplies:
Coupon printables (scroll down and you'll see them)
Party circle printables
Paper cutter or scissors
Circle punch or scissors
Mason jar
Glue dots, glue, or tape
Ribbons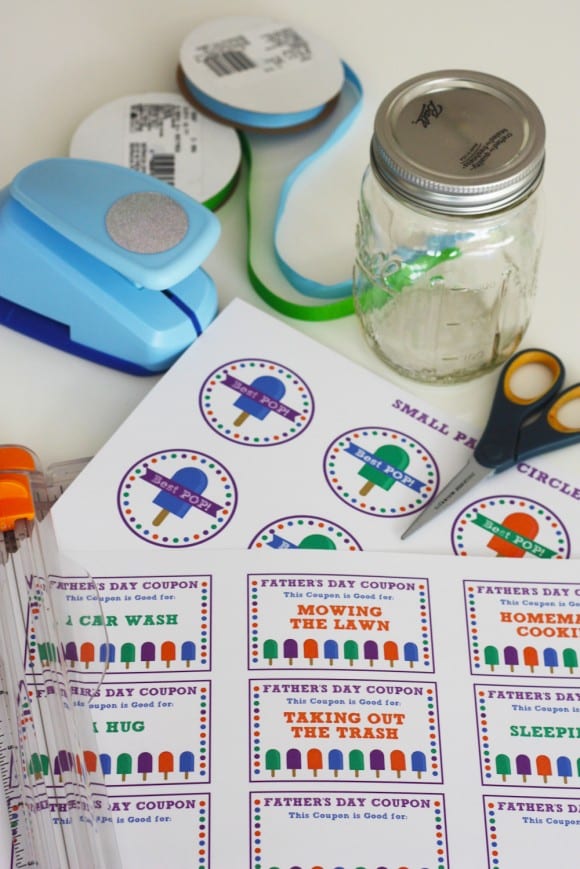 Cut out the coupons using a scissor or paper cutter. Cut out one party circle using scissors or a circle punch. Tape or glue the party circle to the top of the mason jar. (I used a Glue Dot.)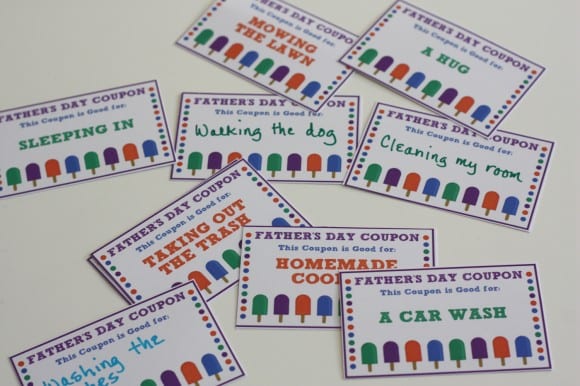 Stuff the mason jar with your Dad's favorite candy and with the coupons.
Tie with a pretty ribbons or two!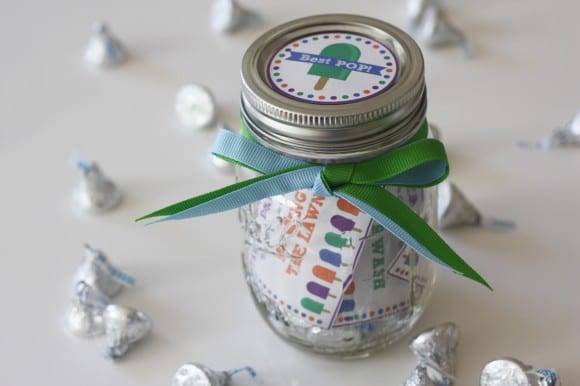 Hope your dad enjoys it!!