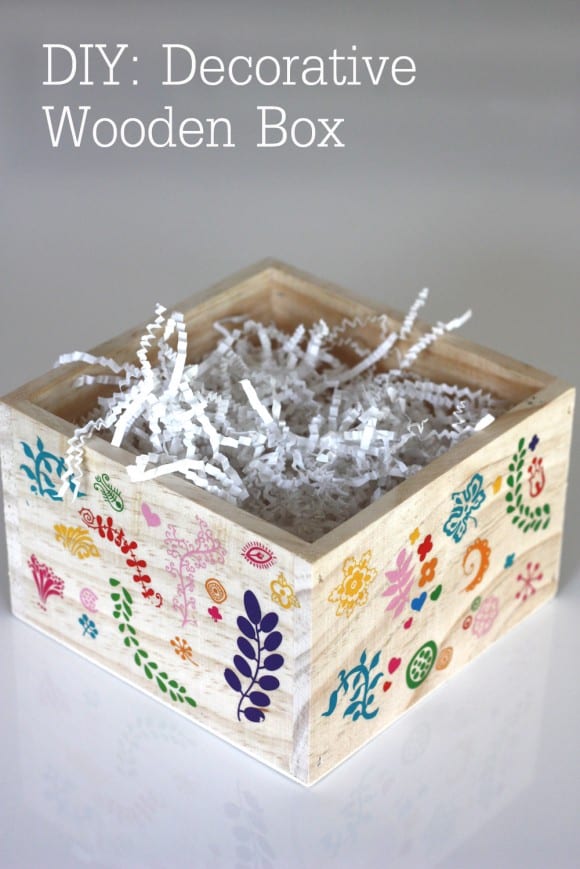 I like to put out festive decorations during the different seasons, and what I love about Easter is the colors. Pastels make me happy and they definitely make me think of spring.
So when I was at Target a few days ago browsing through the $1 bins, I saw this wooden box ($3) and these rub-on transfers ($1). I decided to put the floral transfers on the box, hoping for a kind of shabby chic look and I love how it came out.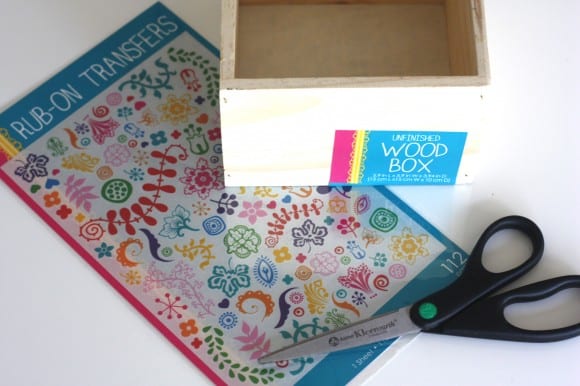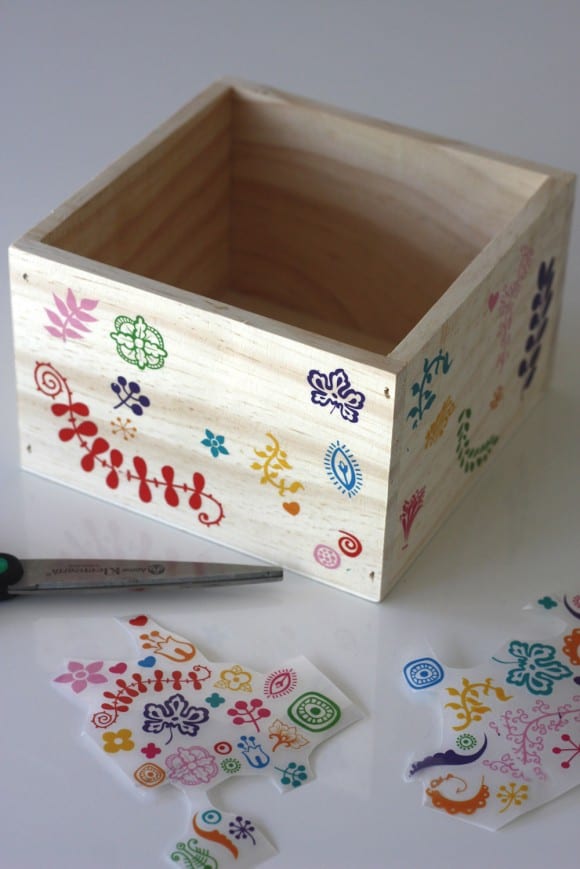 All you do is cut out the decorations…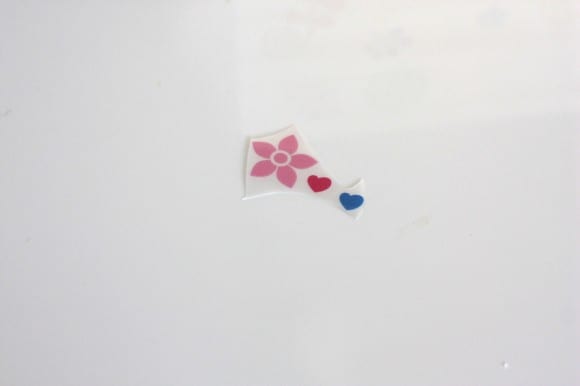 Peel off the back and stick it to the box. Then using your fingernail, a spoon, or any other hard object, rub the transfer so it sticks to the box.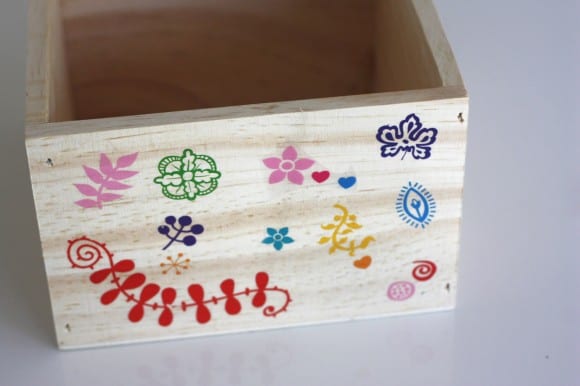 Peel it off and voila! This is seriously the easiest craft to make, and so much fun.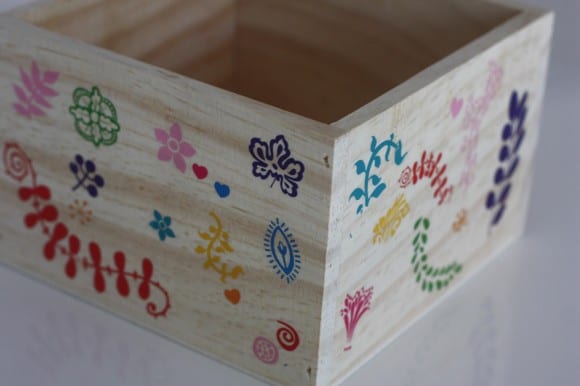 Now I've got some quick spring decor and a place to store my Easter chocolates! 🙂
For more Easter inspiration, check out these gorgeous Easter parties  and free Easter printables on our site.