This DIY heart t-shirt with freezer paper tutorial is made by using freezer paper and fabric paint and is shared with us by Shauna at Ella and Annie Magazine! What a cute idea for Valentine's Day!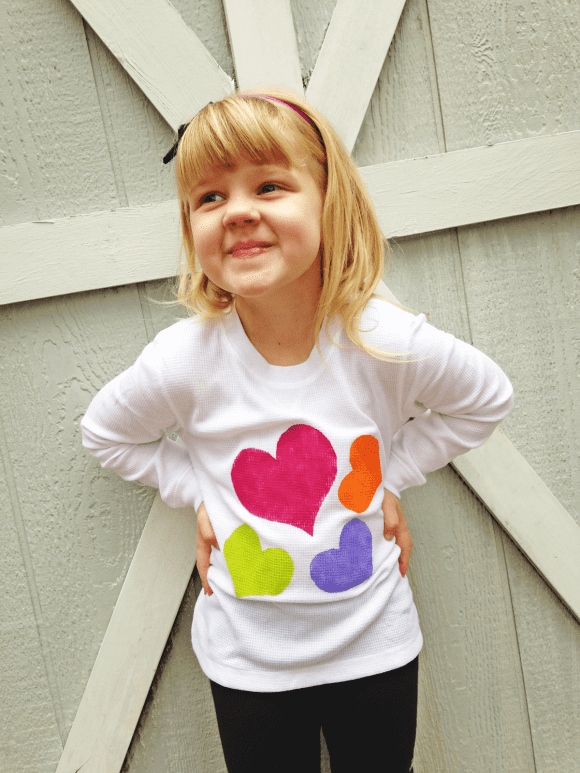 Homemade t-shirts have never been easier with using freezer paper! The freezer paper actually adheres to the fabric after ironing, making a perfect stencil for creating your own designer t-shirt. My daughter Ella just LOVED making this heart thermal tee with me.
Here's how we did it…
Supplies:
Freezer paper
T-shirt
Fabric paint
Foam paint brush
Heart shape or any shape you want to place on shirt
Iron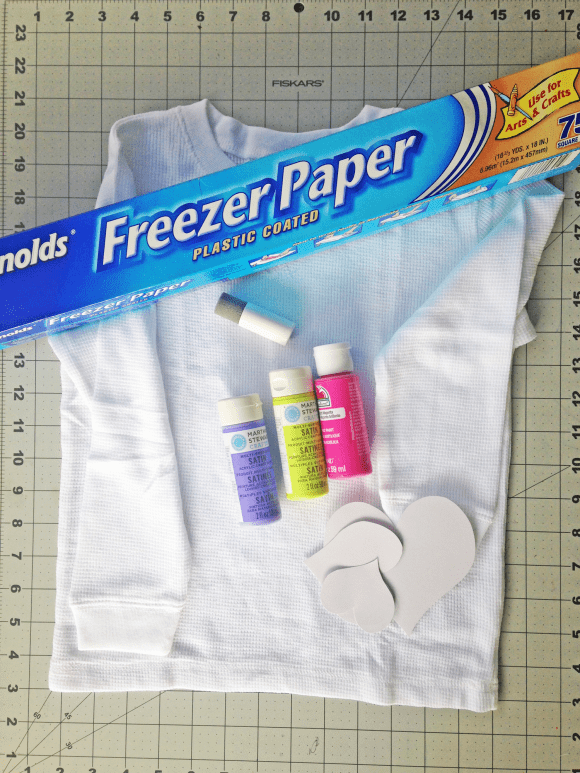 Directions:
We chose to use hearts for our design. If you have heart cookie cutters you can easily trace these onto your freezer paper. Do not trace on the glossy side.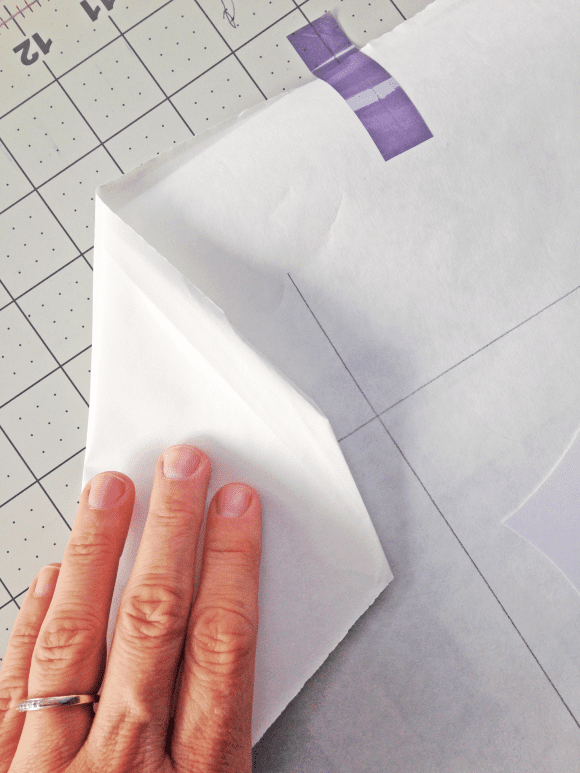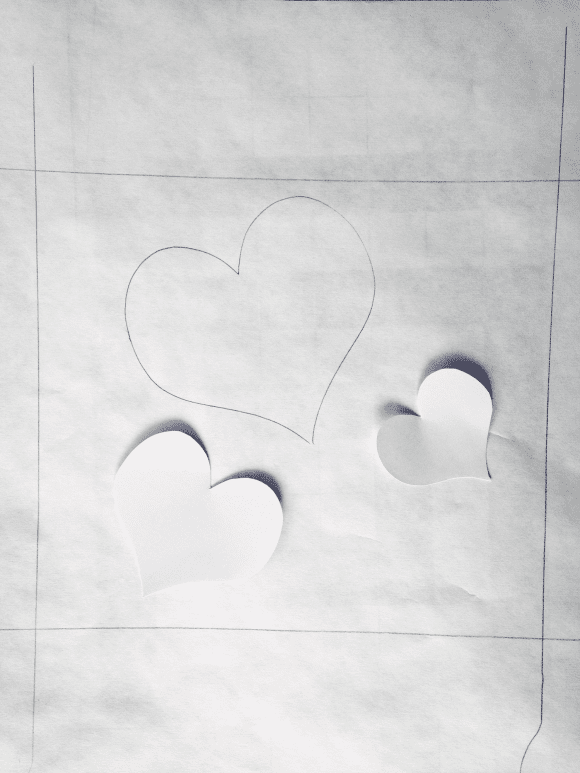 Have a parent cut out each heart using an xacto knife or pair of scissors.
Place your template (glossy side down) onto your shirt. Iron on the template. The waxy side of freezer paper should adhere to the t-shirt, making a seal.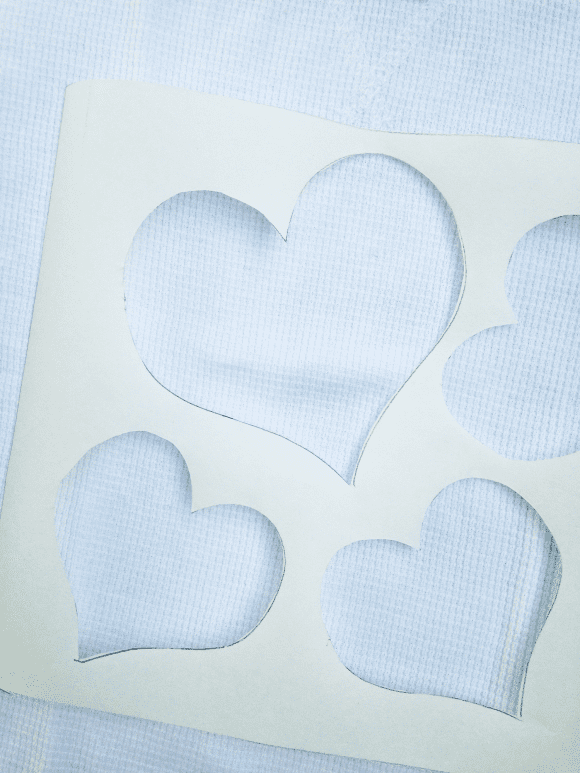 Using your fabric paint and foam brush, paint your hearts. My daughter got to do this! Make sure to place a piece of freezer paper in the middle of the shirt so the paint does not seep through.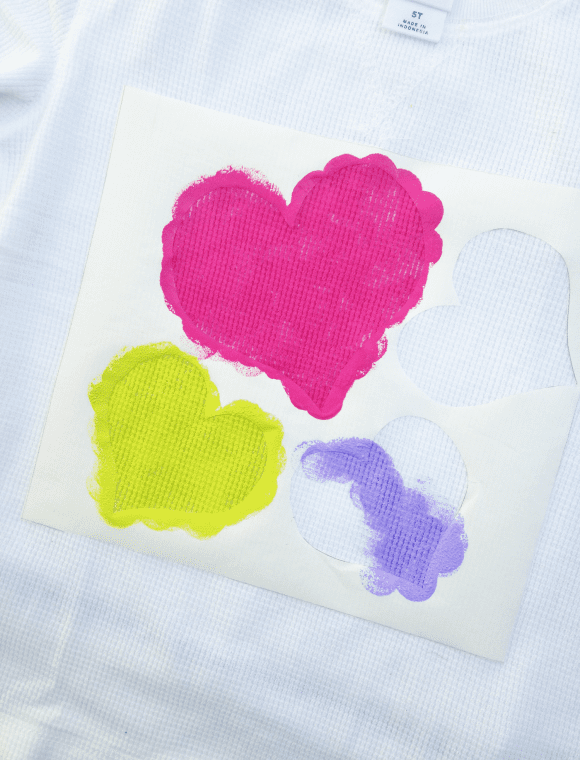 Allow your shirt to dry and simply peel away freezer paper template!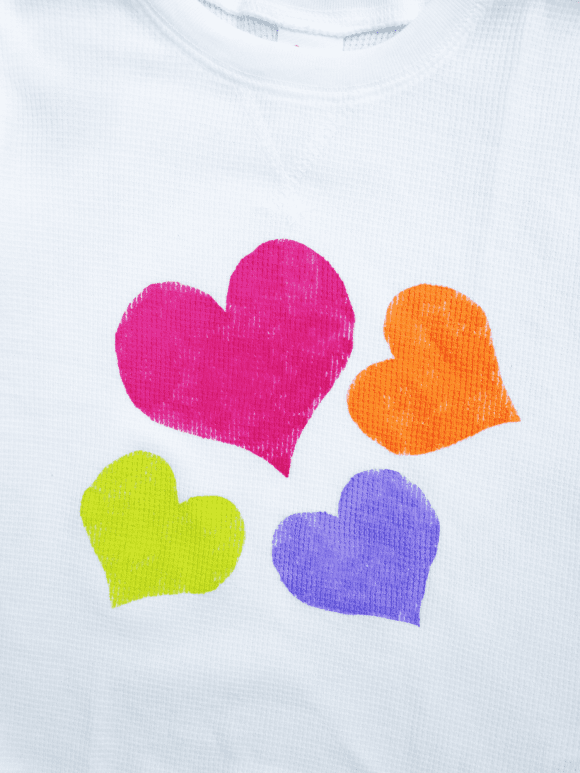 Viola! You have a cute, handmade designer tee!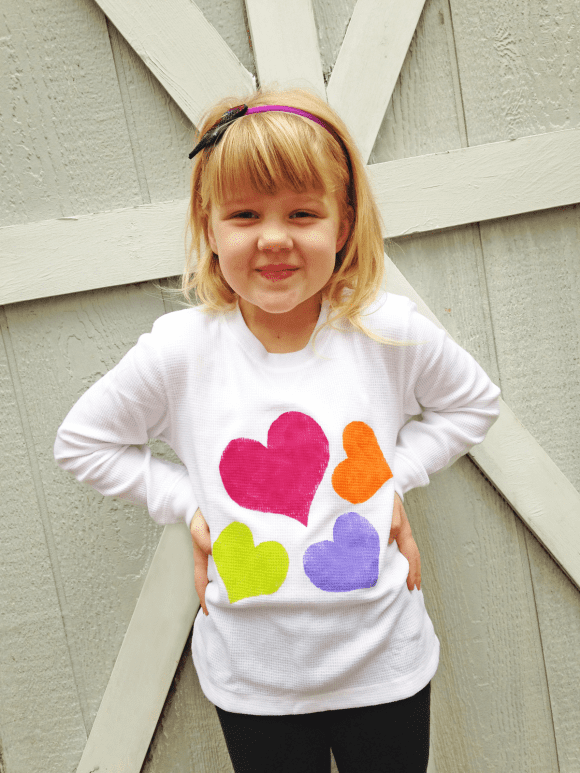 This makes for a great party activity! This would be a great way to paint tee shirts at a Minecraft party, for example. It's also an easy way to make personalized party favor for kids to bring home or a cute shirt to wear on Valentine's Day.
To see more of Shauna's work, check out Ella and Annie Magazine and visit them on Facebook, Twitter, Instagram, and Pinterest.