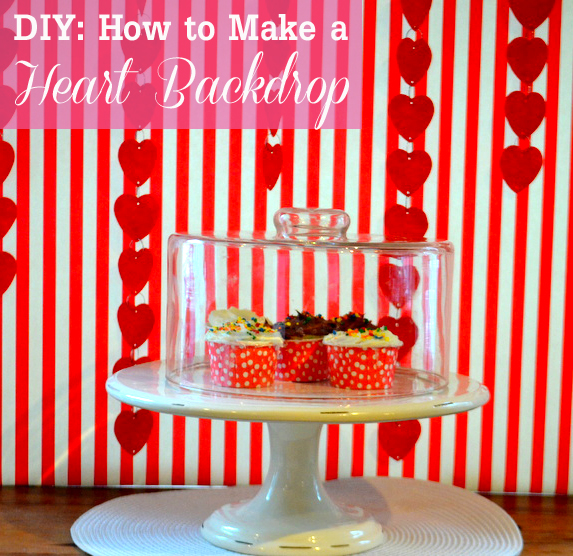 Thinking of throwing a Valentine's Day party? Then check out this cheap and easy DIY Melissa Newell from My Party Passion and our budget party contributor, created for a stunning heart backdrop!
Hello party folks!  It's Melissa, your budget party gal, coming to you today with a fast and fun Valentine Theme backdrop tutorial.
You know how some people get so excited when they find that PERFECT pair of jeans or THE pair of shoes they have been looking for?  For me, I get that rush of adrenaline when I find that PERFECT crafting item and find it on the cheap!  Today's tutorial is a backdrop for a sweets table that only cost me $ 4.00!   All items shown are from the Dollar Tree! (and you would never know)!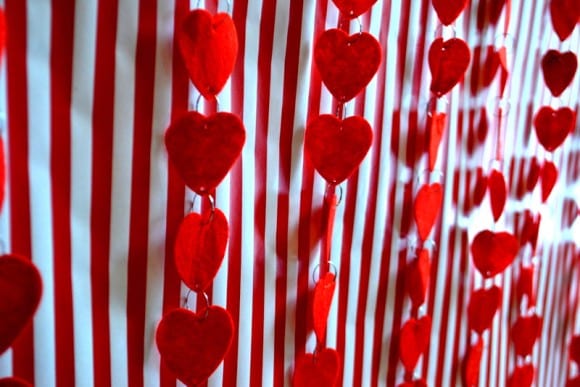 Supplies List:  2 pieces of white foam core board,  2 strands (9 feet each) of felt heart garland (can you believe these were only a buck?) and some wrapping paper. (I scored big time with this striped paper since I can use it for a baseball theme or carnival party also!  Triple SCORE!)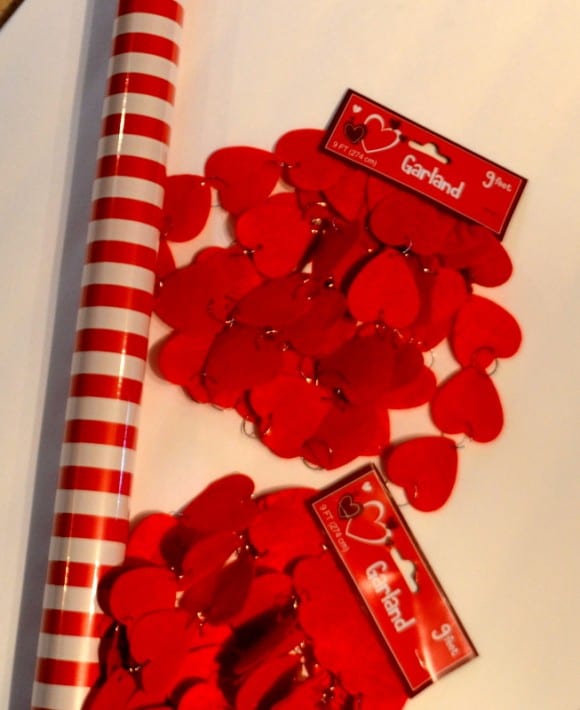 First I taped together the two boards in the middle.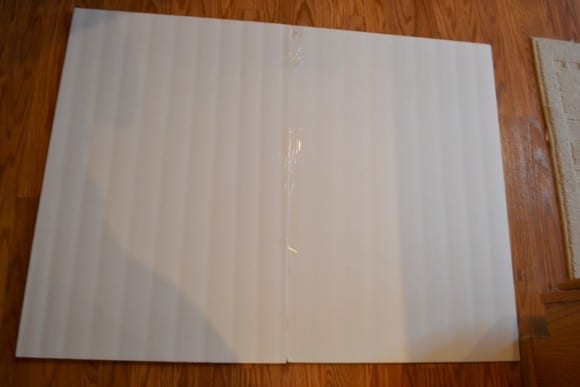 Then I "wrapped" them in the paper (only 1 side) – taping to the back of the boards.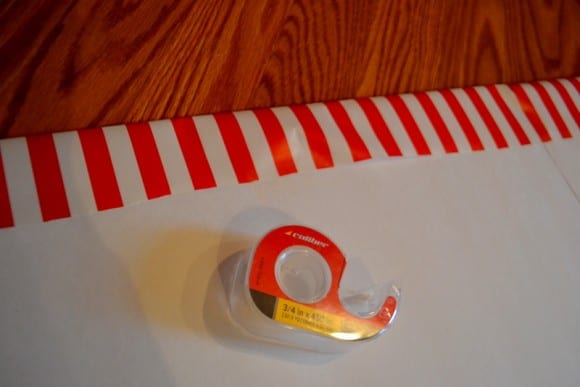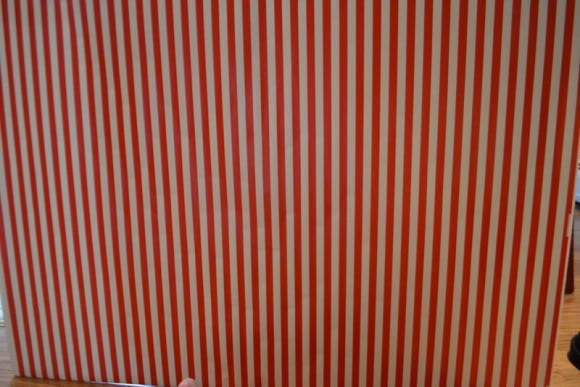 Since these garlands were so long, I cut them to a few different sizes and utilized the wire "O" ring in them to attach them to the top of the boards. Using my hubby's Awl tool I put a small hole in the top every 10 stripes.   I attached the garland using the same method you might put your keys on your key ring.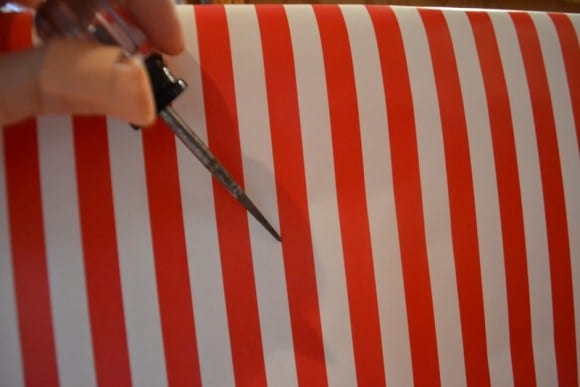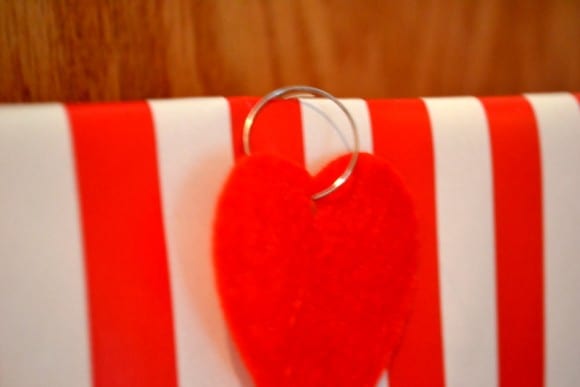 That's it!  Used up all 9 feet and only 1/3rd of the wrapping paper.  Now once I use this for my Valentine party, I can also tear it down and use the boards for my next function!  Reuse my friends, reuse! And here's the finished backdrop! So simple and so pretty!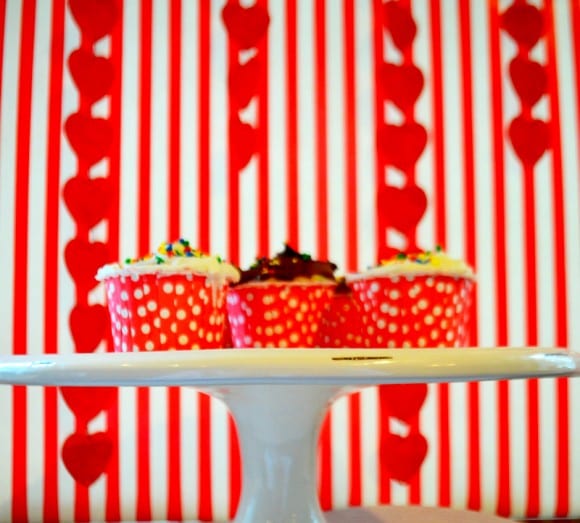 Until next time, my friends – Party On!

Thank you, Melissa, I can't wait to see how you use your backdrop! To learn more about Melissa, visit her at My Party Passion and find her on Facebook or Twitter.