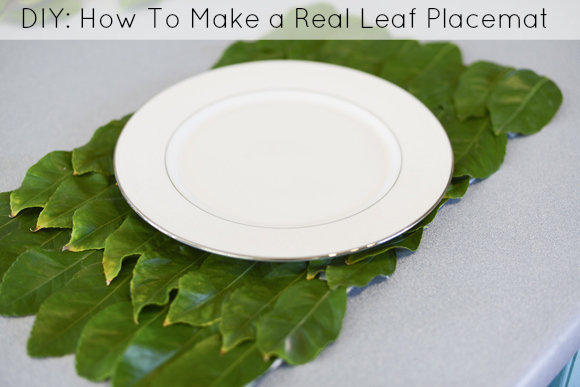 Nicole from Tikkido and Tradewind Tiaras is back with a great DIY for spring — real leaf placemats! 

Years ago, I went to a wedding. A huge, amazing, extremely expensive, extraordinarily beautiful wedding. A food-we're-still-talking-about-13-years-later, $30k-just-on-the-favors wedding.  Everything at this wedding was perfect, including the flowers.
In particular, I've never forgotten the gorgeous tablecloth made entirely of real leaves that covered the cake table.  So lush, so natural, yet so elegant!  I've always wanted to duplicate that look–though on a smaller, more doable scale.  And so, with warm spring breezes on the air and fresh leaves on the trees, I figured out how to bring a little bit of that floral magic to my own home.
Materials:
Leaves

Paper towels

Glue gun
1)  Gather a big pile of leaves, whatever is fresh and abundant in your yard.  Here in Phoenix, that meant lemon tree leaves.  But this would work with absolutely any type of leaf.  The larger the leaf, the less gluing you'll have to do, however!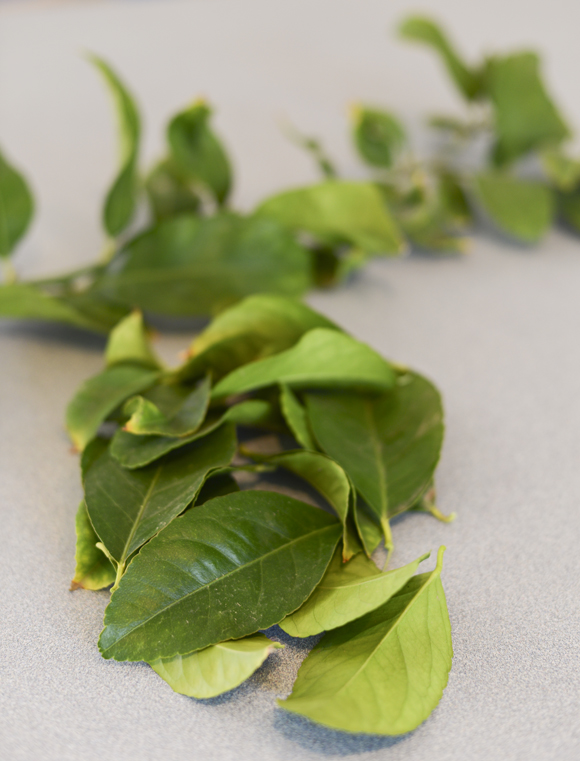 2) Tear off a length of paper towels to the size you want your placemat/table runner to be.  You can also use scissors to trim the paper towels into any shape.  I particularly like circle-shaped leaf chargers under plates.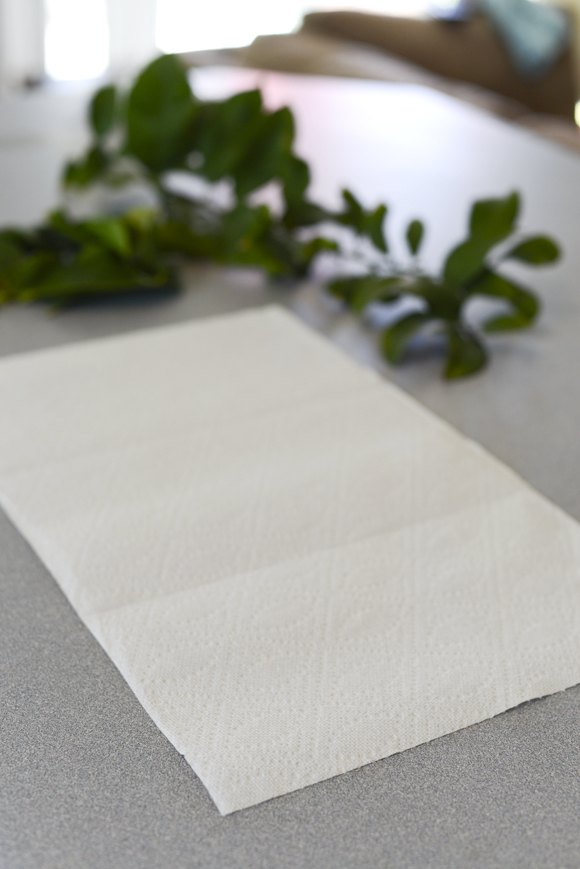 3)  Use the glue gun to glue the leaves to the paper towel, overlapping the leaves so that no paper shows through.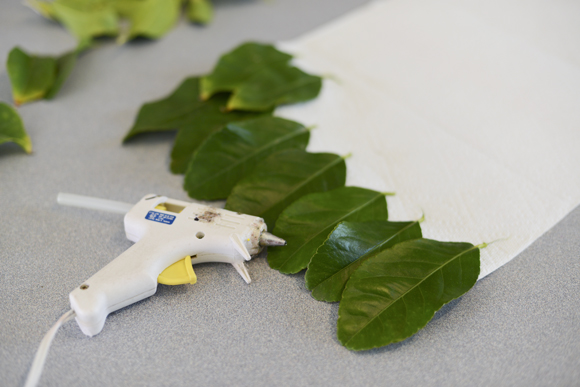 That's it!  Fast, easy, dramatic, inexpensive. Just the kind of craft I love!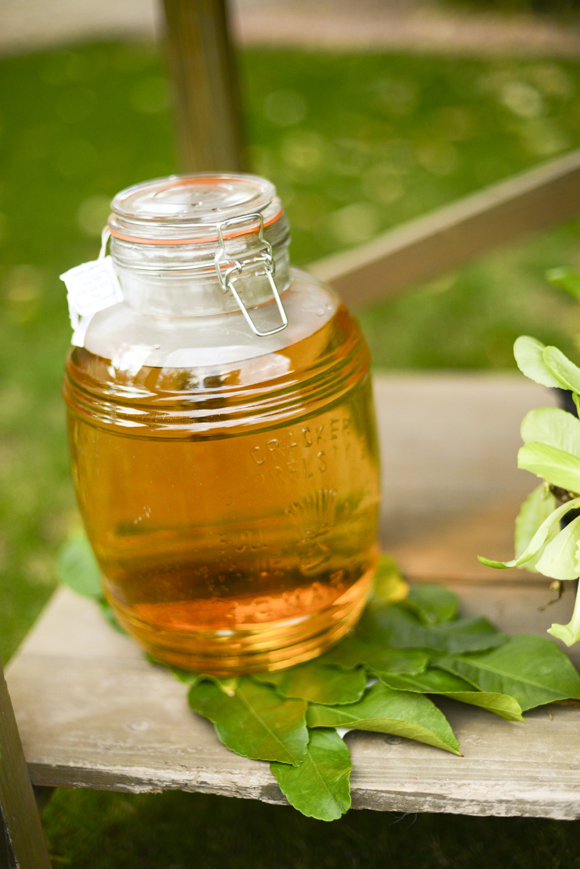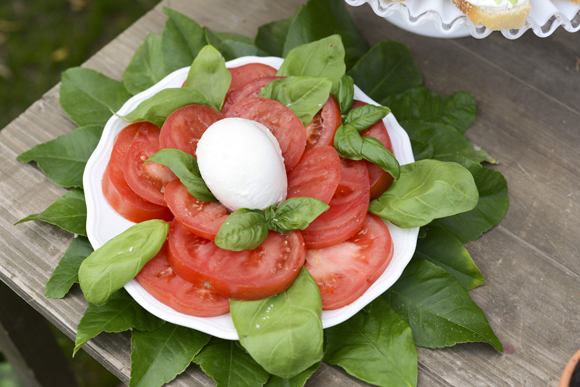 Thank you, Nicole, these would be perfect on a spring Easter table!
To learn more about Nicole (who enjoys decorating cakes but not eating them, Irish dancing, public radio, Old English language and archaeology, and geekery of all sorts), visit her at Tikkido and Tradewind Tiaras.