Norene from Party Pinching puts together some of the most creative dessert tables on our site. Because it's the Year of the Dragon, her most recent Chinese New Year table featured these incredibly creative Rice Krispie Treat dragons.
If you want to do something for Chinese New Year, how about making some for yourself (and even getting your kids to help because they'll love the ingredients). Plus, they're quite easy, take a look…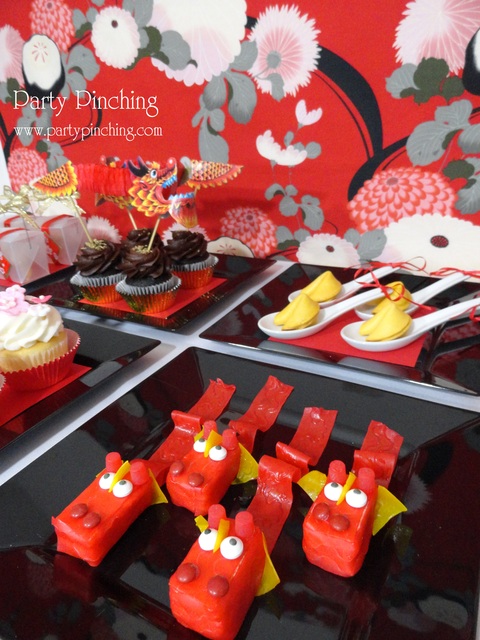 SUPPLIES:
Rice Krispie Treats
Strawberry Fruit by the Foot (red)
Wilton candy eyes
Jujubes (red)
Mini m&m's (red)
Color by the Foot Fruit by the Foot (yellow/orange/green mix)
Optional – can of frosting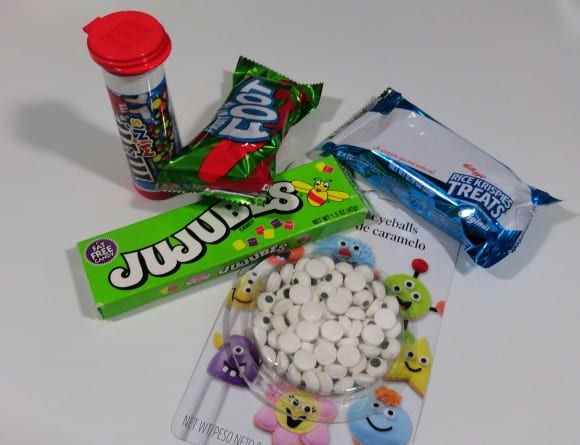 DIRECTIONS:
Cut Rice Krispie treats into 1" x 1 ¾" rectangles.
Wrap with red Fruit by the Foot, cut so it overlaps a little, it should stick to itself. If not, use frosting to attach.
Cut a piece of red Fruit by the Foot for the top to fit.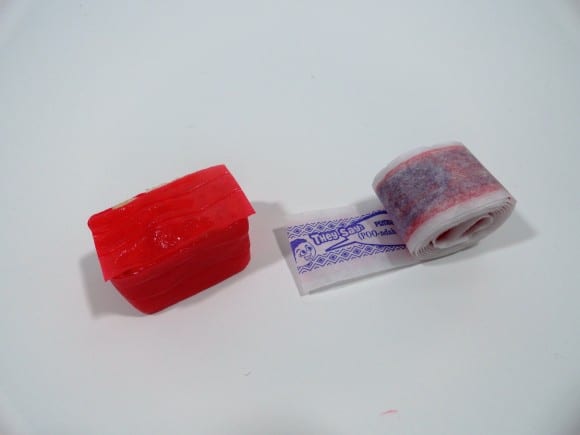 Add the red Jujubes – if they do not stick to the fruit snack, use frosting to attach.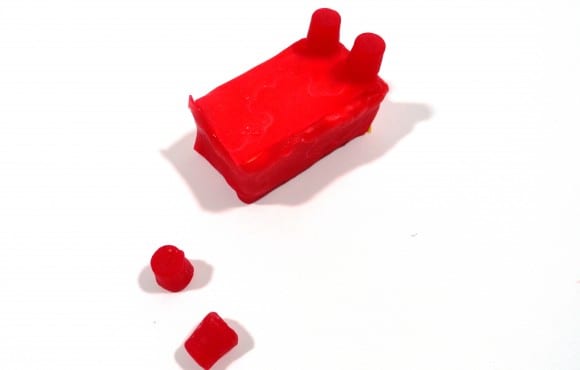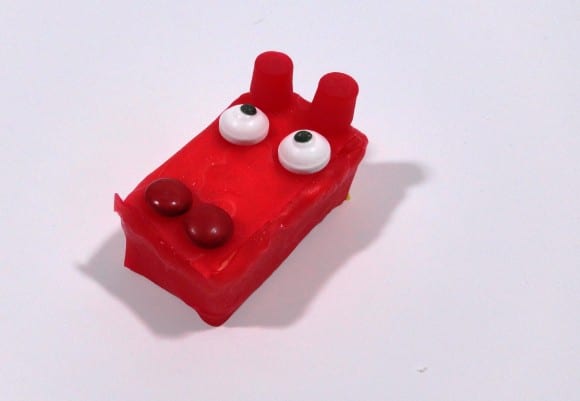 Cut small yellow triangles from the Color by the Foot.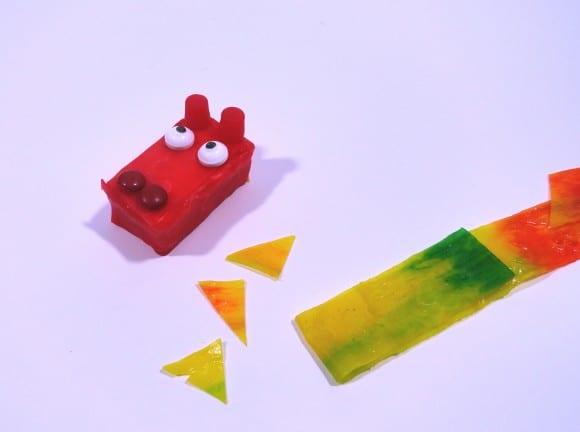 Attach two triangles to the side of the head and one in between the eyes with frosting if desired.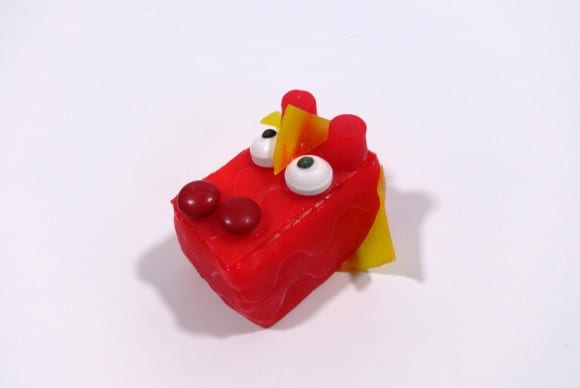 Make the tail from the red Fruit by the Foot, pinching it to make it wavy so it looks like ribbon.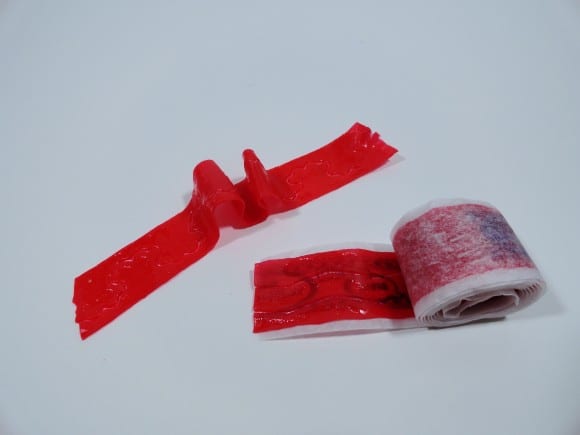 Attach head to tail – if it has trouble sticking, attach with frosting.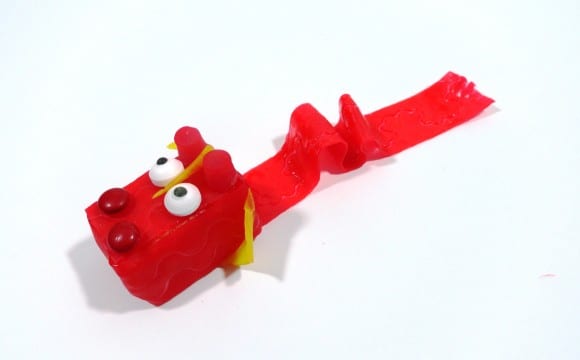 Voila! Aren't they adorable?! Thank you, Norene for your tutorial. To learn more about Norene check out her blog, Party Pinching, and you must see her other gorgeous dessert tables!